Review of our AirBnB in Insadong Seoul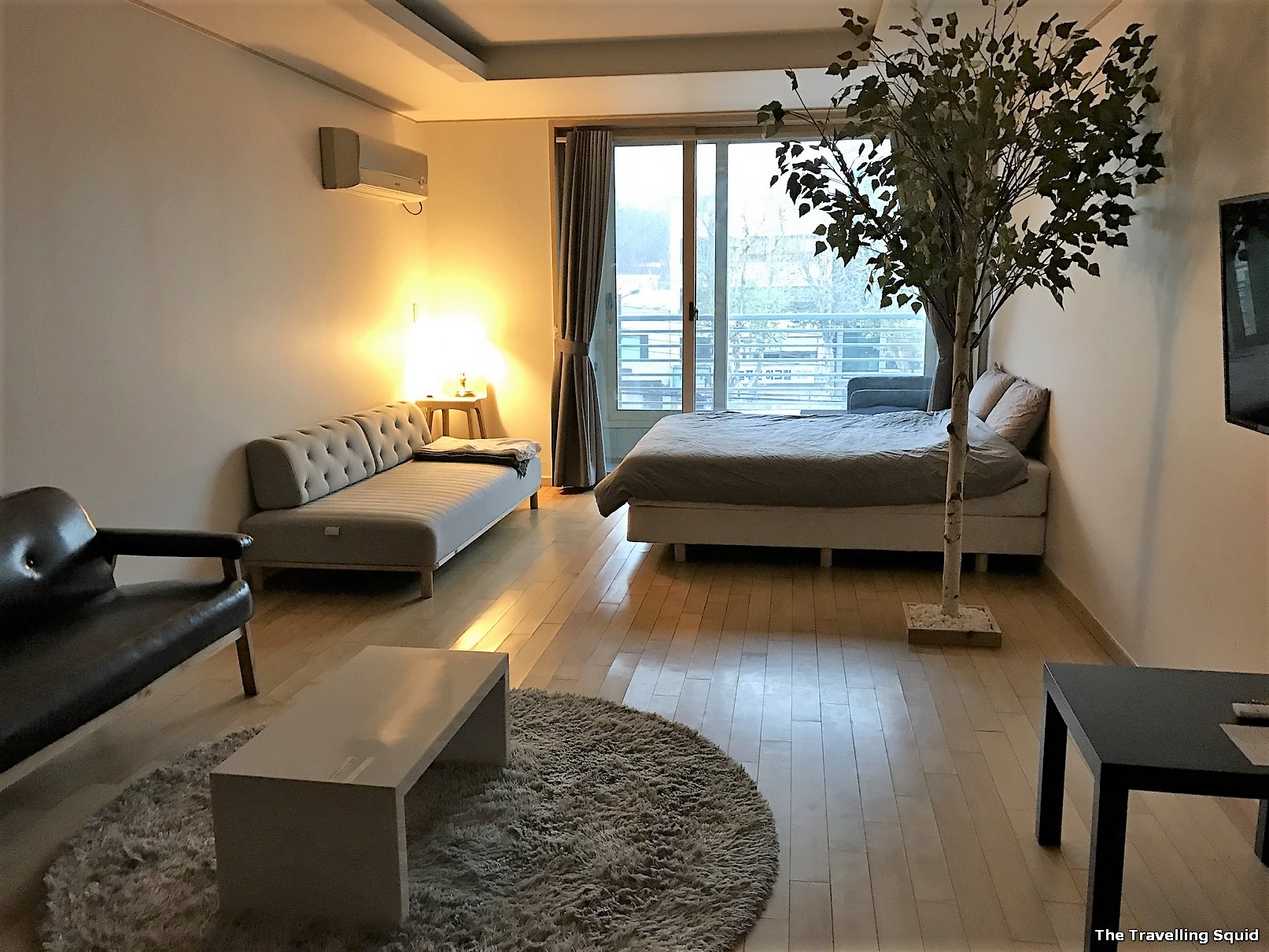 While in Korea, Friend H and I stayed at the SimsStory the City @Jongno AirBnB in Insadong Seoul. Our Air BnB was very well designed in my opinion. It was spacious, and as it for just the two of us, privacy wasn't an issue as we had sufficient space to do what we needed to do. I like the little thoughtful details our host had left for us – a hand-written note, a Wifi-egg (which we brought with us while travelling too – it was super convenient).
Location
The Air BnB is a 10-min walk from the Jongno-3 Sunway station. On the way from the station, you'll pass by many hispter bars, and also traditional BBQ restaurants. There's plenty of food options, and nightlife if you're keen.
It might be difficult to locate the building at the first instance, but you could try asking locals, or the security guard at buildings.
The corridor is a sombre looking one, but once you enter the apartment it's really cheerful and homey.
The Room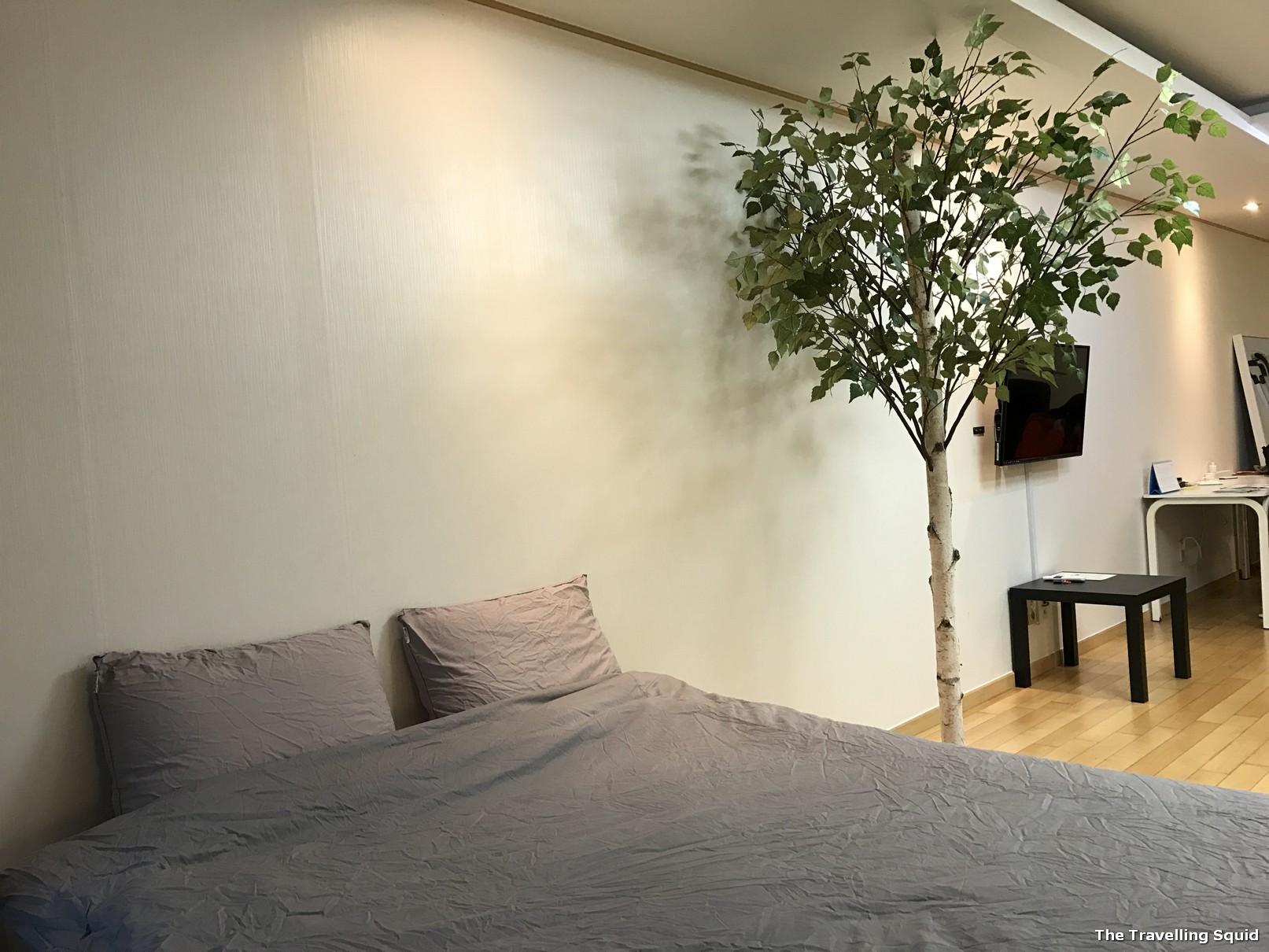 It's actually sufficient for three people, as there's a sofa-bed. Like most AirBnBs, ours came with a nice working kitchen. There was a sofa bed, a balcony and a toilet which came equipped with a washing machine.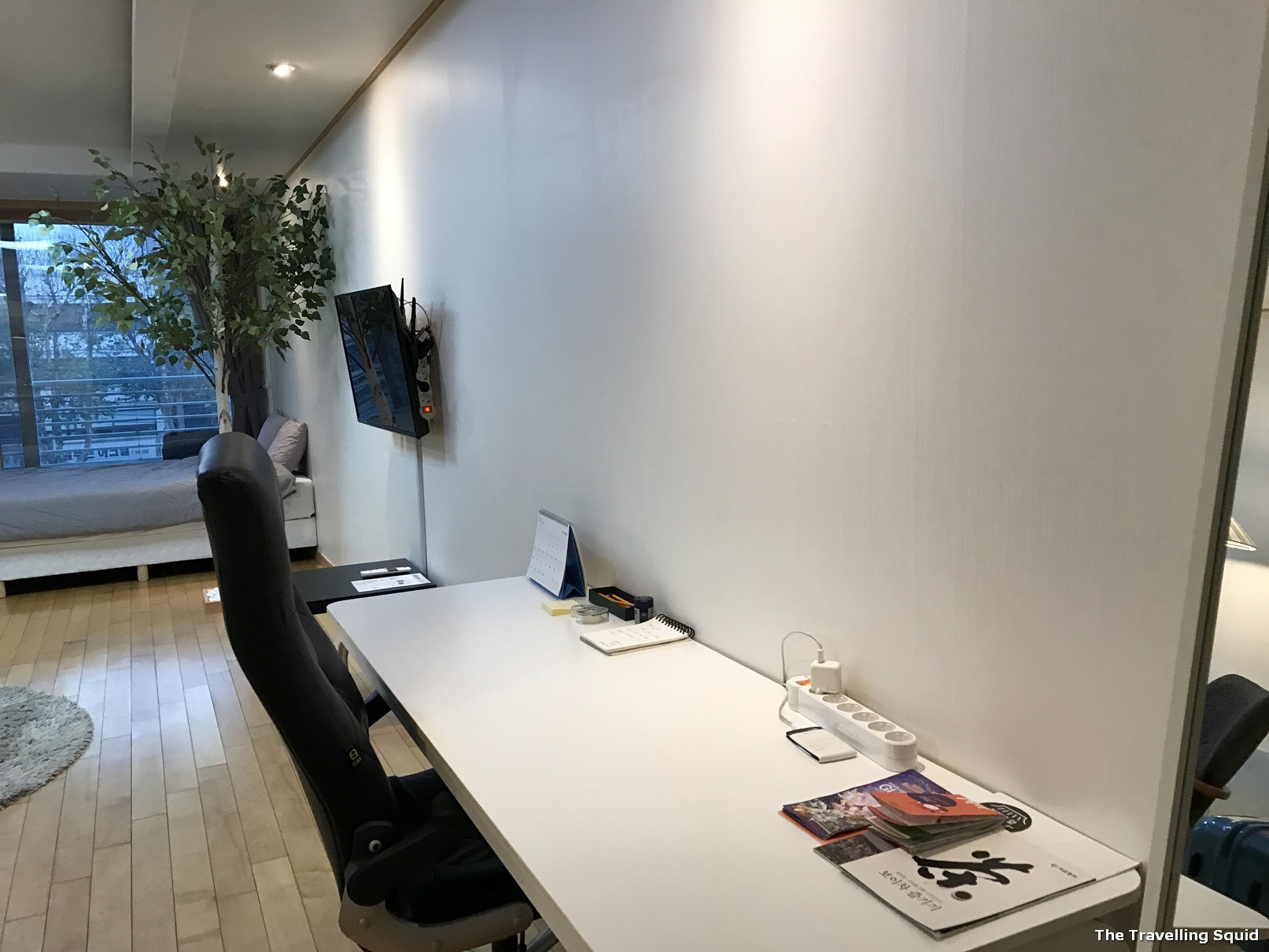 There are no dividers for the room, making it look really spacious. I'm guessing if you're here with a group of friends, it might be more difficult if you have different waking times as the noise could pass from one end to another.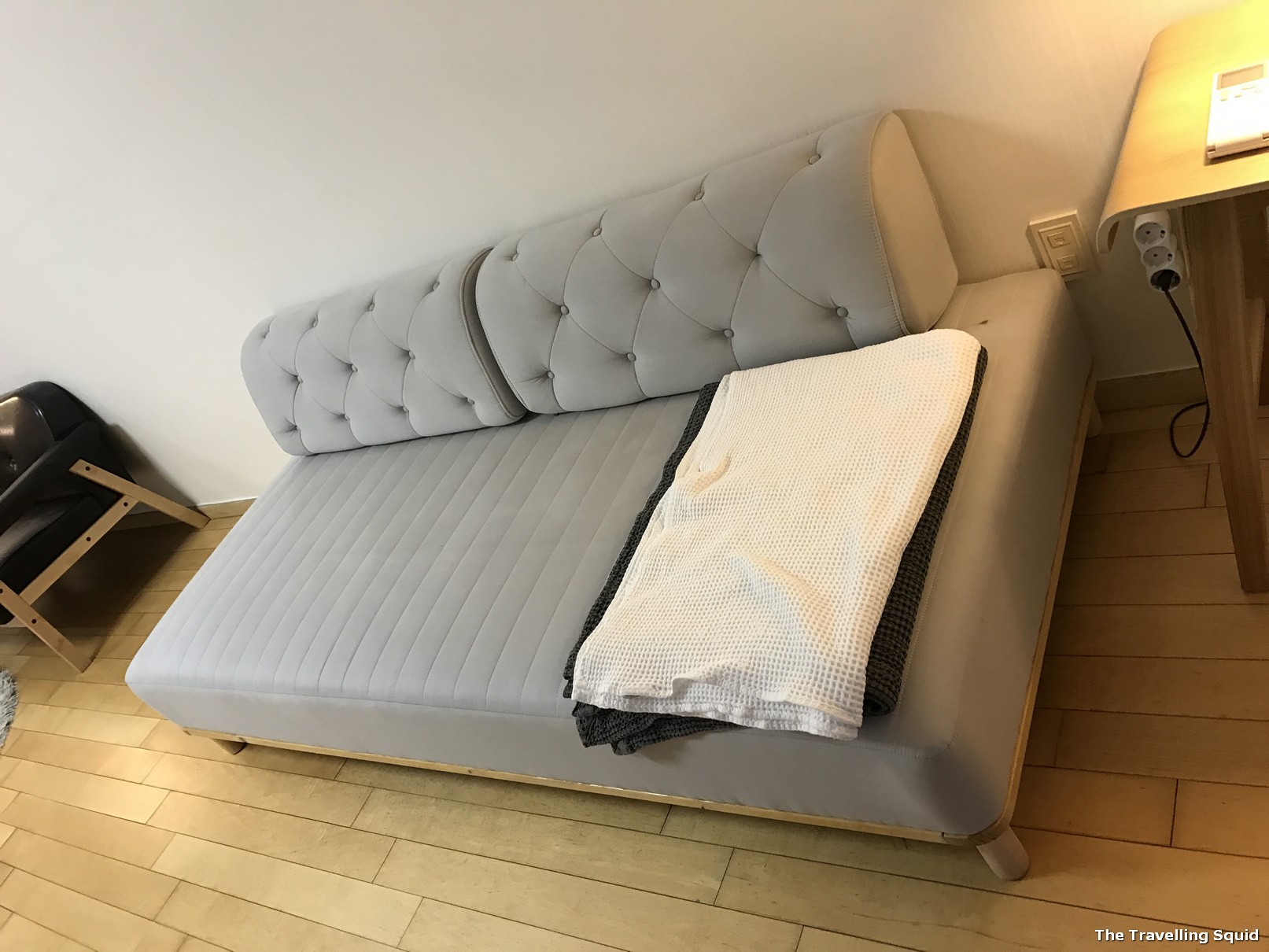 The Kitchen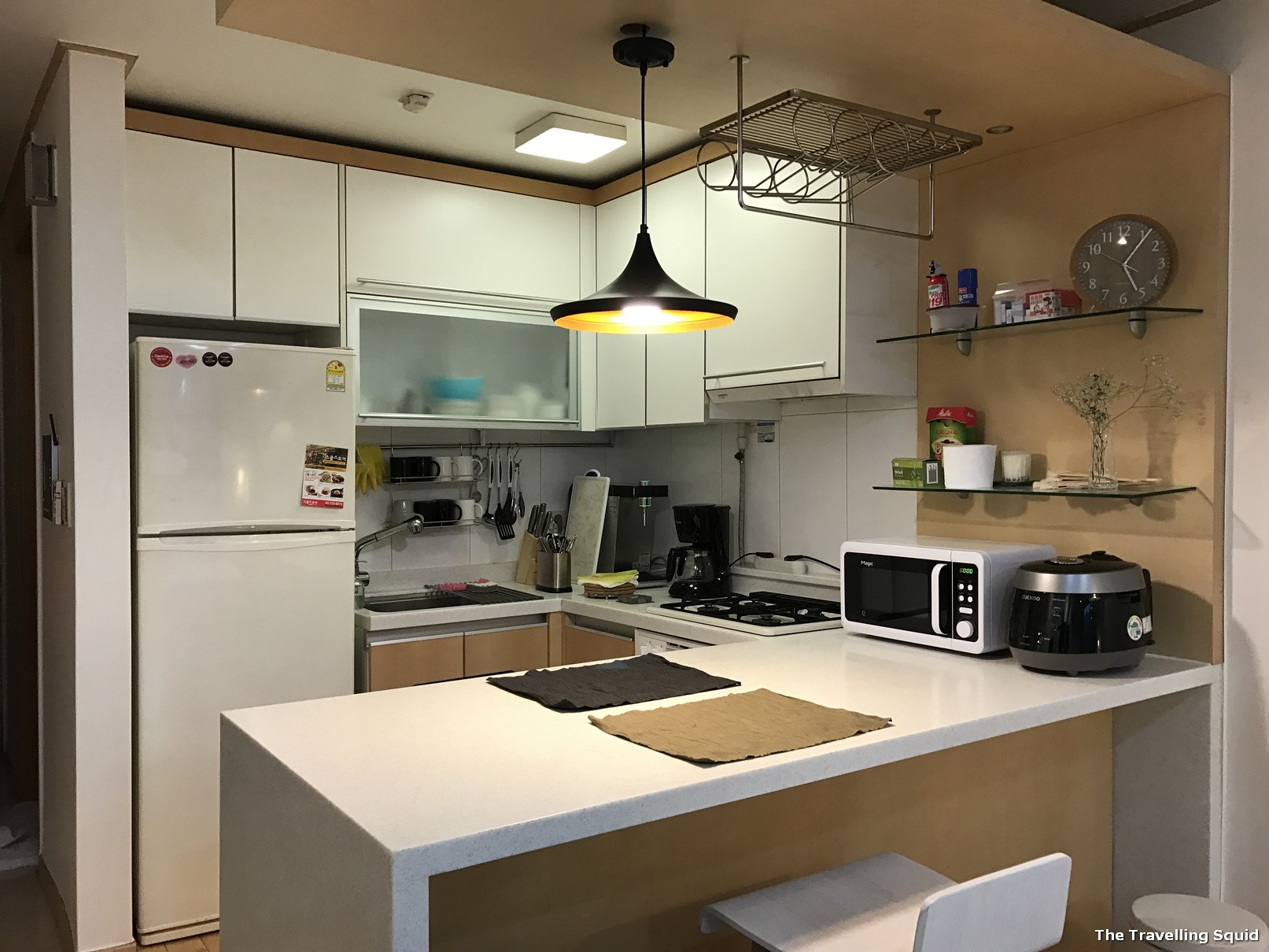 I used it the pans in the kitchen to warm up the kimchi pancakes which we had bought earlier.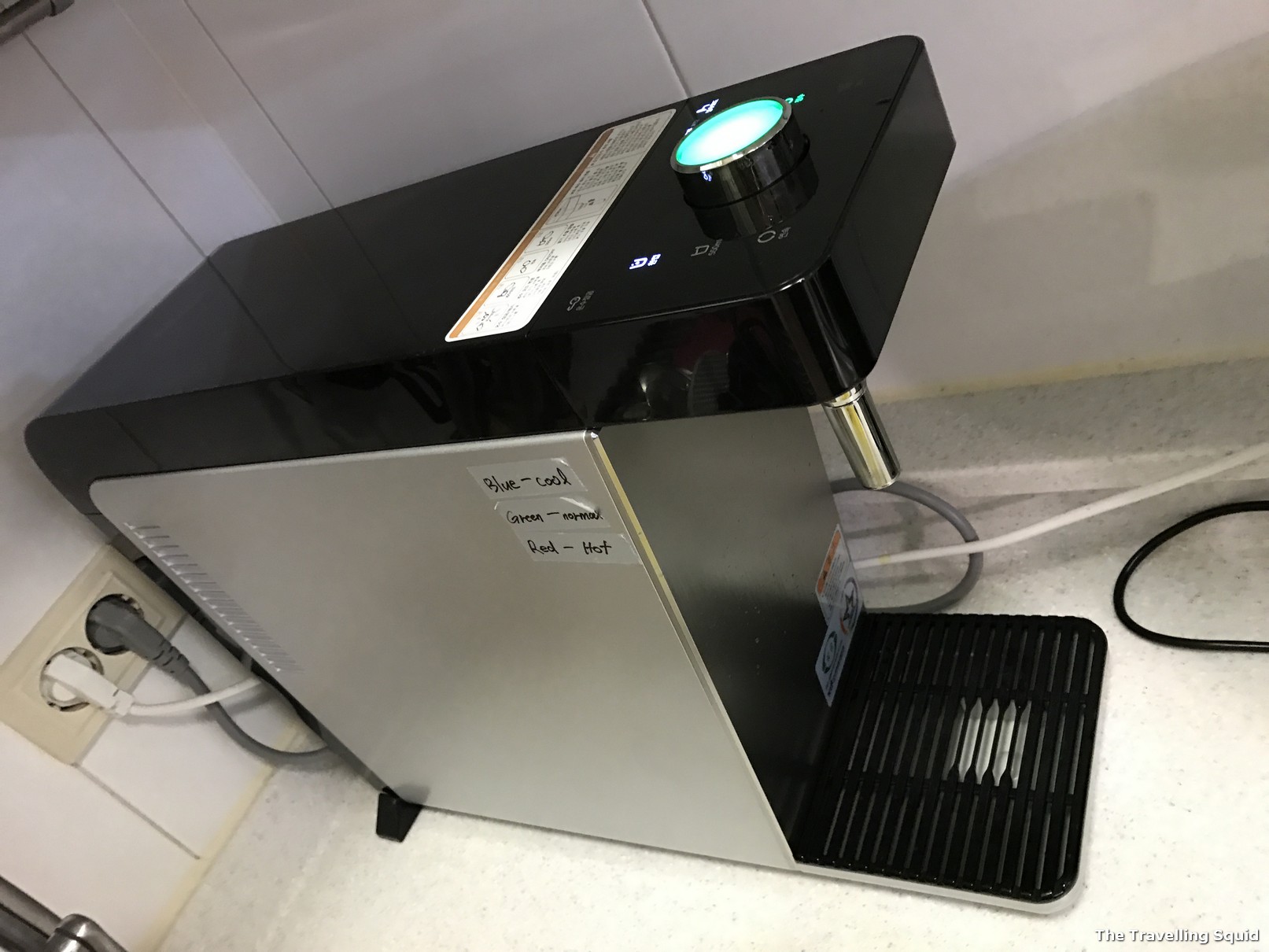 The water dispenser is really cute. It gives a nice tinkle when you change its mode from cold, to warm to luke-temperature water. There were teabags, some oil, soy sauce for cooking too. There was quite a wide range of utensils too, ranging from wine glasses, champagne glasses and pans.
The Bathroom
The apartment was really lovely, only that I think the bathroom wasn't as well insulated, so it got really cold while we were showering during the winter. It's fine while showering with the hot water, but when during the time from showering to putting on one's clothes, it was really cold.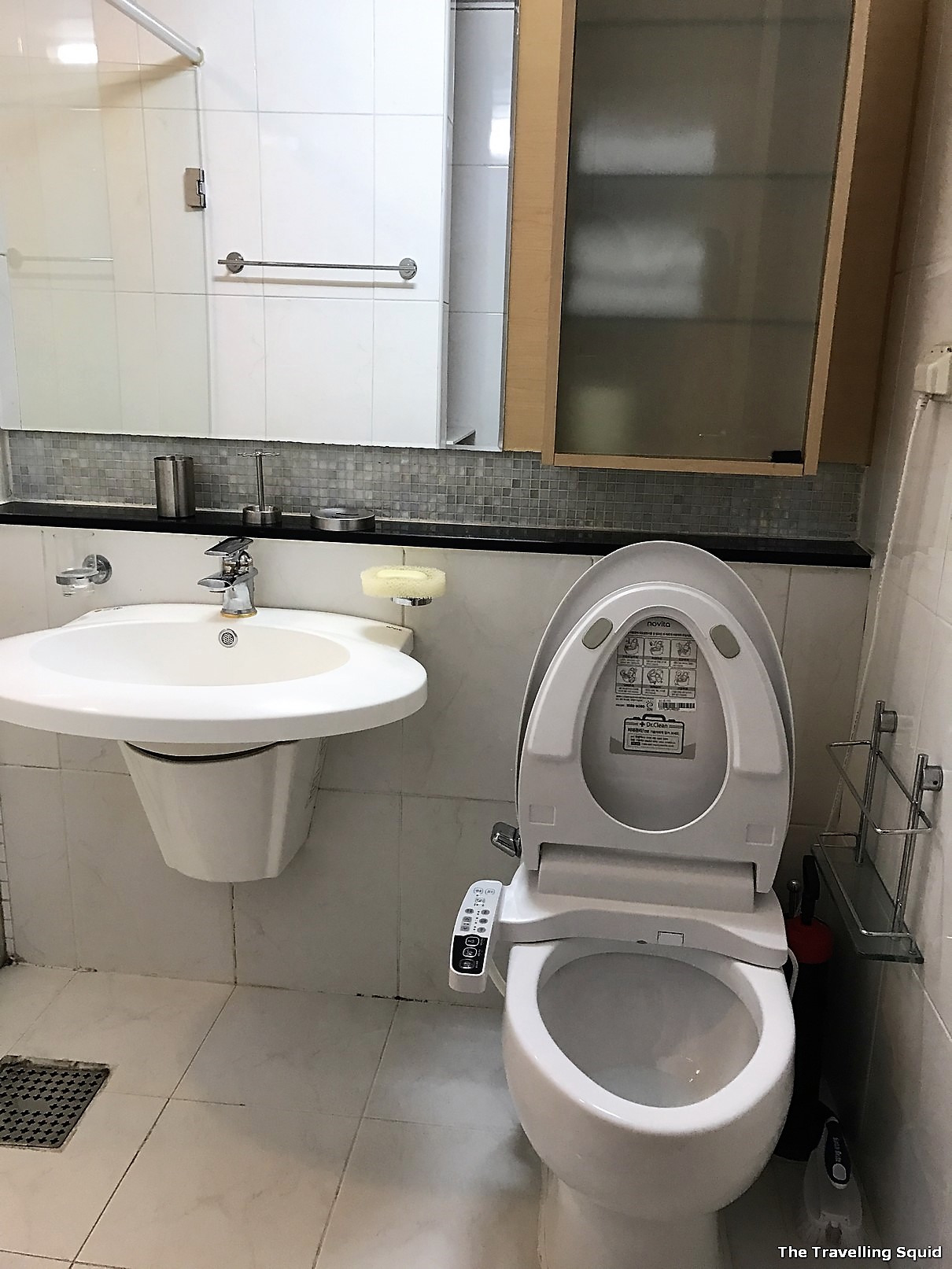 The Travelling Squid's Take
The location of our AirBnB was really convenient. I was glad that there were plenty of food options and bars which were open during the evening. The room was also really comfortable. I would have given this apartment a full five stars, if not for the bathroom. But otherwise, great!
My favourite part of the apartment was actually the armchair. The wood carving was really nice, and it felt really comfortable sitting on it..