Why I cannot live in Johor, yet.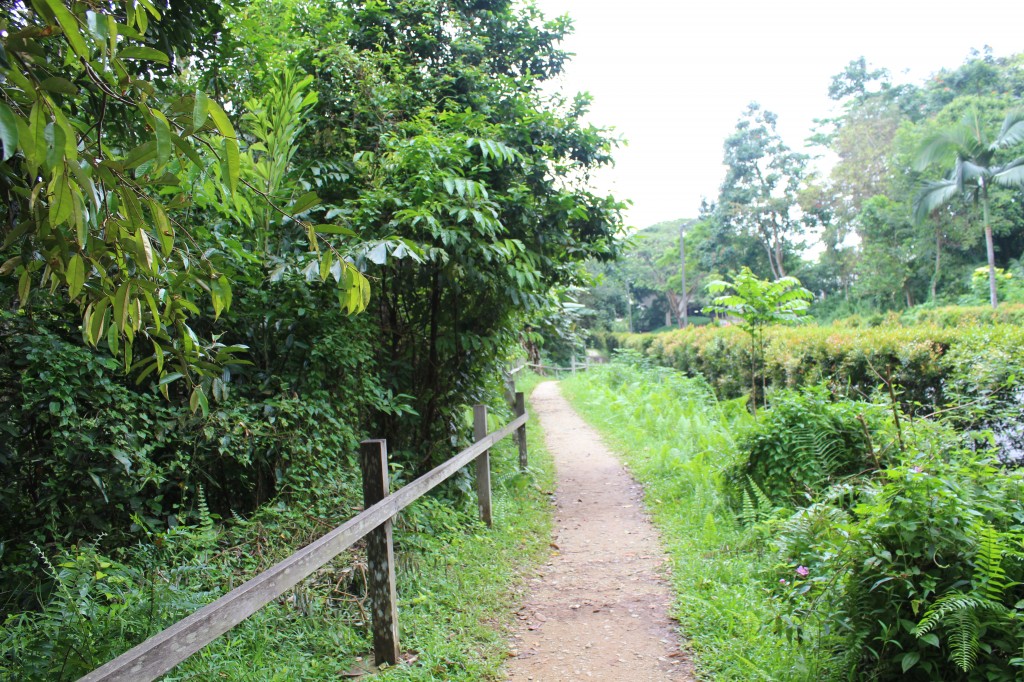 Recently, there seems to be some sort of craze going on in this lovely place called Iskandar Malaysia. Singaporeans who have slogged hard for ages to buy themselves a nice little HDB flat have found that they can get a Semi D for the same price. Wow.
I headed down to Medini for a work trip recently, and I must say it's quite a quaint yet expansive place. A lot of potential for golf courses, chill lax expansive malls where you don't have to squeeze in one corner to overtake someone, or grunt unhappily at that bugger standing at the left hand side of the escalator blocking your way. The pace of life seems relatively slow. Unlike in Singapore where there's a skyscraper at every corner of your eye, Iskandar gives  the word "horizon" a whole new meaning.
And I am aware that with a car, living in Johor and working in Singapore is an entirely plausible suggestion. Given how difficult is it to flag down taxis and with our MRTs breaking down ever so frequently, Johor makes a truly attractive destination to live in.
In terms of standard of living, I would assume it's much cheaper to live in Johor when it comes to grocery shopping, car fuel, and lifestyle choices. Places like Kenny Rogers cost the same price as in Singapore, in Ringgit. Instead of unbelievable pricey $9 mixed rice you get at "branded" food courts in Singapore, you should be able to get some delicious hawker fare at affordable prices. That's the lure of Johor, and to me it's a big draw.
Sometimes, I think about owning a double story Semi D with my own garden. At night you could lie on the patio and watch the stars… (In Singapore, buy private house also no use. Unless you stay near Tuas, the lights from MBS would probably overshadow that of the Orion's belt).
1. I will miss my HDB Flat
I know despite my dreams to see stars from my own garden, but I still think a HDB flat is quite cosy, and effectively much easier to clean and tidy up! No need to go around plucking weeds and catching cockroaches running across the courtyard. Yupp, and I am a real lazy person who doesn't really like climbing stairs.. hence a big house might not be so ideal.
2. I will miss Singapore's swimming pools
I like swimming and although Singapore's public pools are infested with kids, I still get quite a kick out of it (or literally kick 'em haha). Not sure if they do have an Olympic sized pool in Iskandar, but yeah if they do that will be a really big draw….
3. I will miss the "Get lost also never mind" attitude
I love trotting around in Singapore's park connectors and I've been lost in a couple of them, but eventually made it out. They are something to look forward to in moments of cool weather and spare time. You can take walks deep into the forest with good walking shoes, a smart phone with 3G and GPS connectivity and you will just be fine..
But getting lost in Iskandar? For someone with a semi-failed sense of direction, I could drive around in circles and end up in Genting in no time. Or enter a forest and never come out…
4. I will miss the convenience
Honestly, no matter what, staying in Singapore is still more convenient than staying in Johor. Causeway jams still occur, and while our MRTs are a little erratic these days, they still bring us to work. And I know most of the chillax places. Feel like eating roti prata for supper? Go to Jalan Kayu. Feel like drinking? If it's alcohol go Clarke Quay, if it's Coffee go to Tiong Baru. Easy peasy with a car or taxi.
5.  I will miss my friends and family
This is actually the biggest, most important reason why I don't think I can ever move. With my friends, I would miss our mahjong and wine drinking sessions terribly. One of my close friends stay a 10 minute walk away from me, and it's always so convenient to pop by with a bottle of wine, or box of handmade cookies.
I will also miss the breakfast that The Father makes on weekdays and buys on weekends. The fried chicken wing, cabbage and bee hoon… the sweet and sour mee siam.. unforgettable.
And I guess most importantly it's the memories. Singapore was the place where I grew up in, did my assessment books, set up my travelling base and got drunk. Singapore embodies a case full of happy memories and of late (rather tired ones). Will I be able to put aside just that.. and move to neighbouring Johor?
I'm not sure.. maybe one day, when the allure of a Semi D far outweighs the importance of Mahjong and wine nights… We'll see.