Two absolutely must try alcoholic beverages when you're in Seoul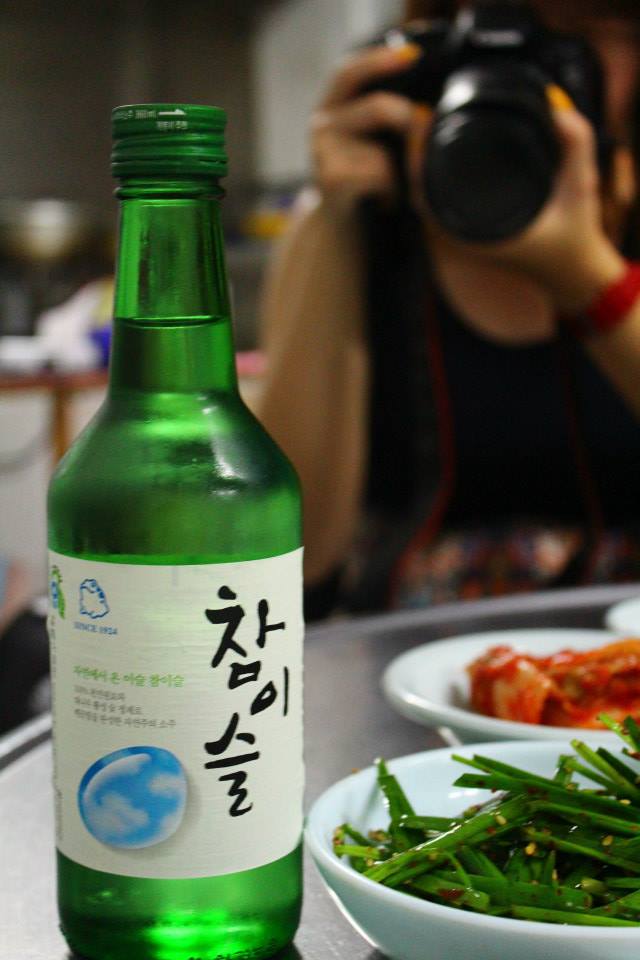 I wasn't a big fan of Korean alcoholic drinks back in Singapore. Soju tasted like a slightly sweet type of vodka, which didn't go down very well with me. But little did I know how well it went with the normal kimchi with cabbage leaves, Pakimchi (kimchi with scallions) and meat.
Just a basic rule I learnt from my Korean friend when drinking, never pour alcohol into your own glass – get a friend to do it for you. Wiki also says, don't refill your glass until it's absolutely empty.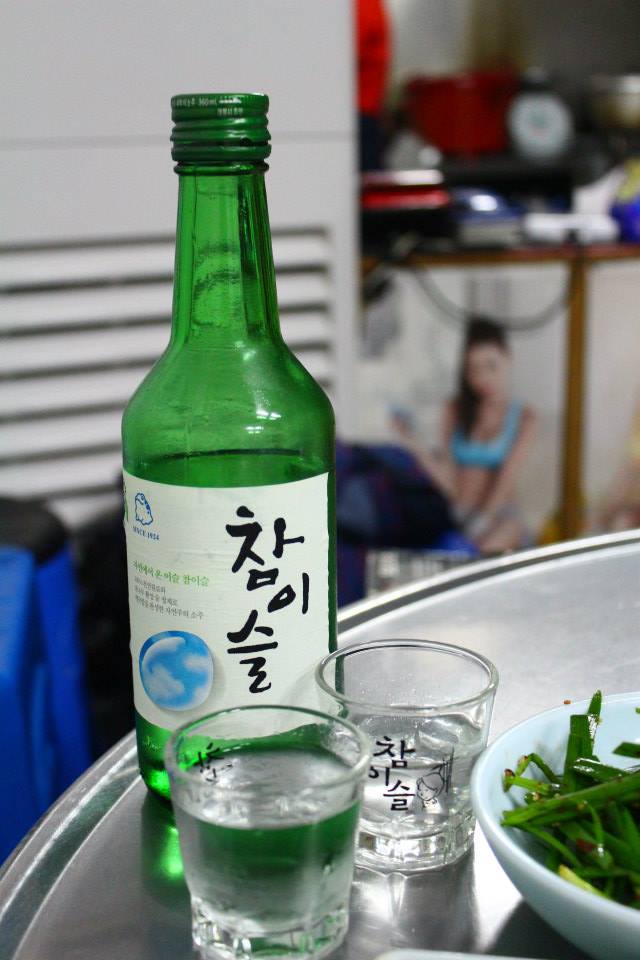 (Alcohol percentage of between 15% to 30%). For Chamisul soju (the one above) it is about 20%.
Price? 375 ml for 3,000 won (SGD3.50)
Where to get it? Korean barbeque eateries and 7 eleven convenience stores
—
Made from rice, wheat and barley, it's a little on the sweeter side. You may not get use to it initially, but it makes eating spicy and salty kimchi a breeze. It's soothing on the tongue and will make your stomach feel so comfortable. It taste even better with the meat dishes you are having – lovely.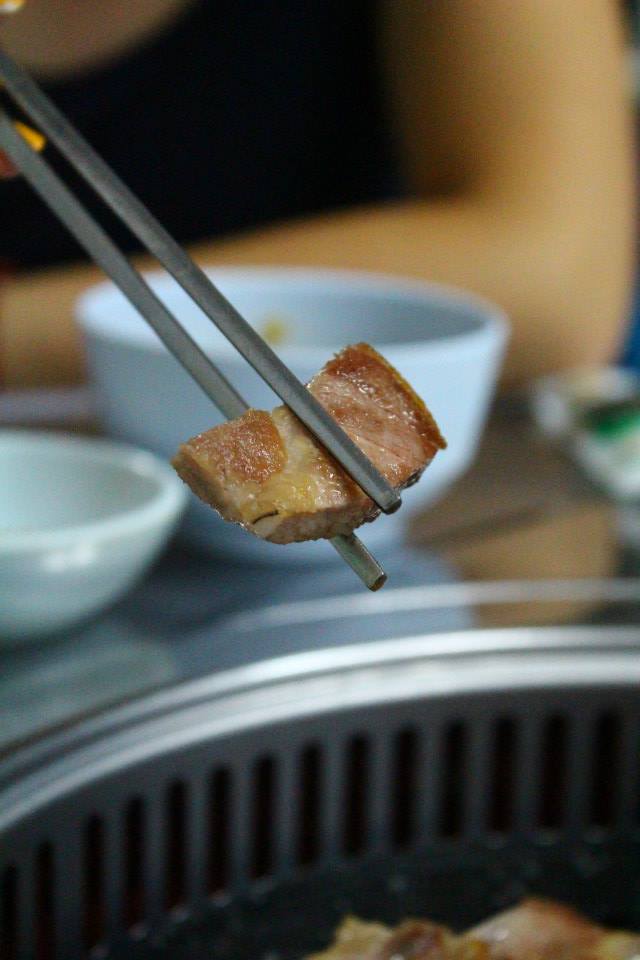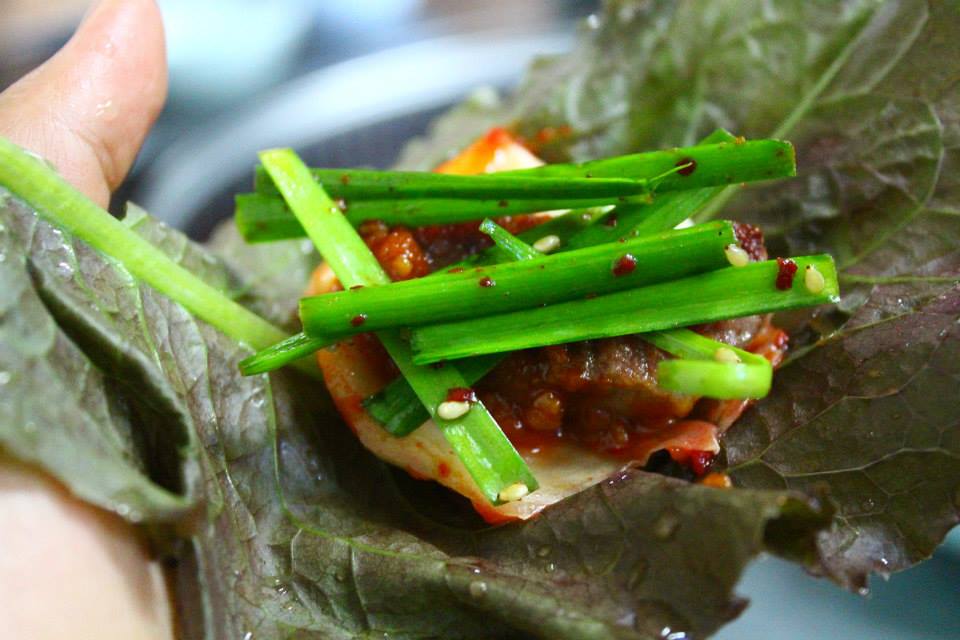 * * *
Makgeolli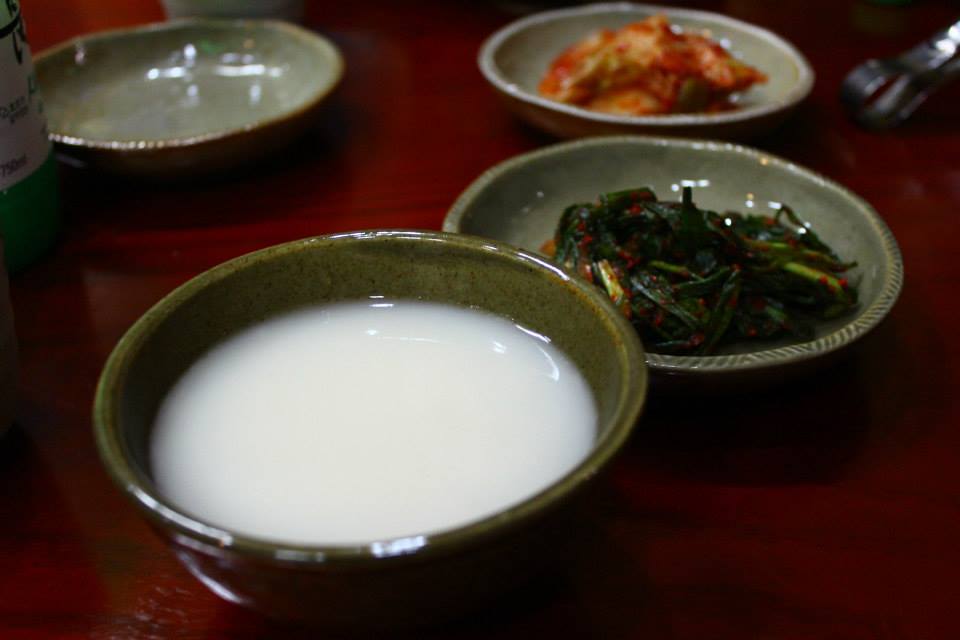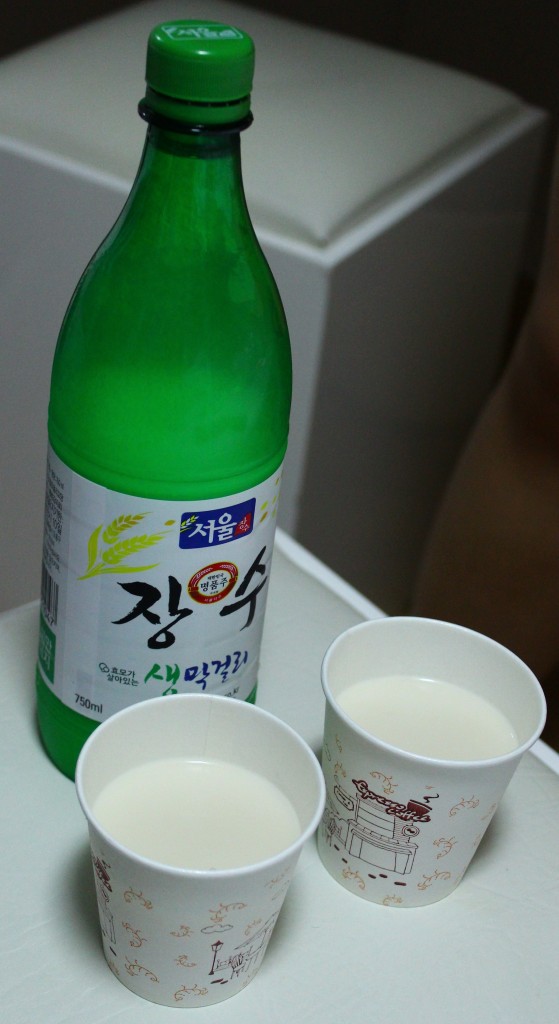 (Alcohol percentage of between 6% to 8%).
Price? We got quite a big bottle (500ml) for about 1,500 won at the convenience store ($1.75)
Where to get it? Korean noodle eateries and 7'11 convenience stores
—
Compared to its stronger cousin Soju, Makgeolli is soothing to the palate. It's sweet and milky with a mild alcoholic taste, and it makes me feel I could have bottles and bottles of it without getting the drunk feeling you get with too much wine/ hard liquor. If you find beer too gassy for you, Makgeolli will be a good alternative.
My friend's parents loved Makgeolli so much that they brought over five bottles when they moved over to live in Japan.
Makgeolli goes well with soup noodles. Like the Kalguksu (칼국수), which I believed we had (see the photo below).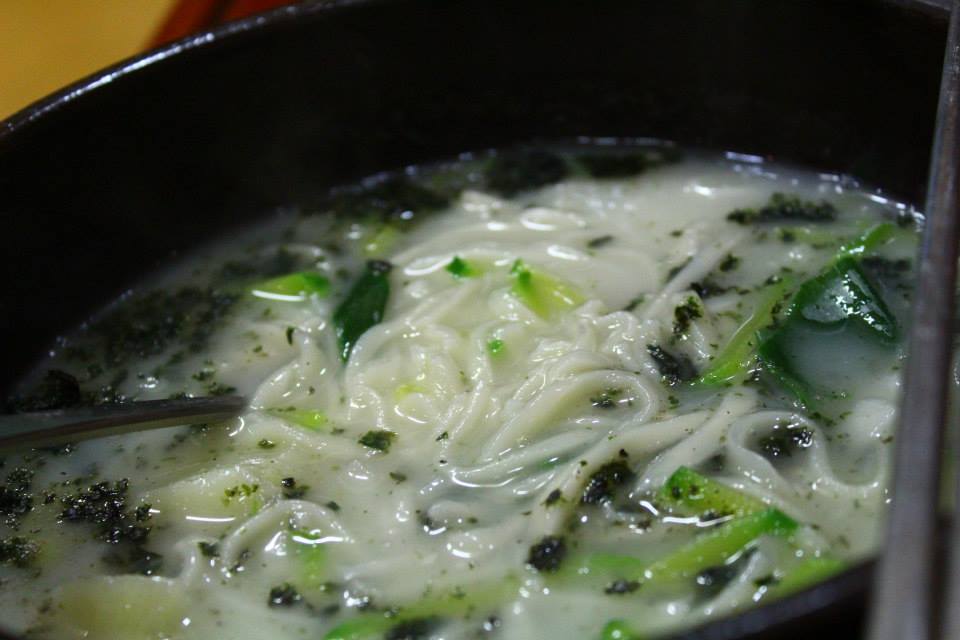 Do enjoy these two mildly alcoholic drinks when you're in Seoul! They are not strong enough to get you drunk, and it's a nice way to relax and enjoy Korean food and culture at it's best.