The 7 day Trans Siberian journey: To go or not?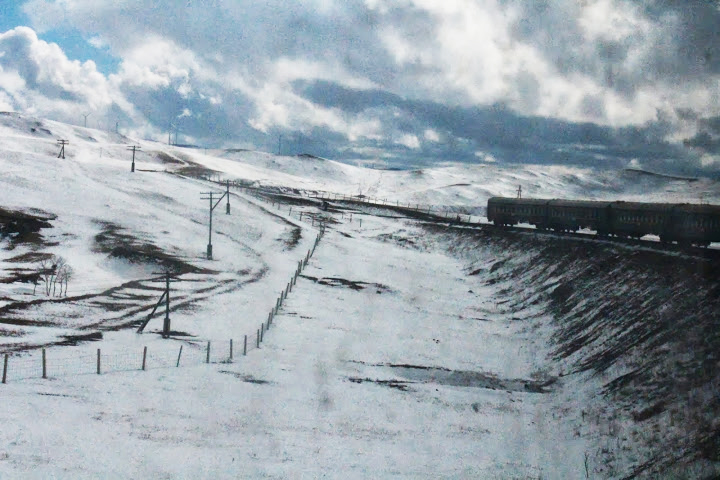 The Trans Siberian journey offers a lot of promise – dazzling scenery of flat Mongolian plains, to the icy snow-covered mountains of Siberia.
But the truth is, watching the scenery just takes about 10% of your time on the train. Apart from the other 10% of the time spent on checking the availability of toilets and making instant noodles, the Trans Siberian is a good way of getting to know the world around you, and an even better way to learn more yourself.
Someone once told me, that a stint in the army is the best way to know a person's true character. He said that jungle training through tough situations of heat, leeches and punishment would remove the sheen and polish of a person, revealing his true self.
I'm not saying The Trans Siberian journey is like an army stint. The intensity is of course much lesser. After all, it's a train ride for leisure purposes. But throughout the long train ride, there will be moments of frustration, fatigue and immense boredom. You may get moody, feel listless, or even question your own decision to travel by train.
That being said, it's a good way of retrospectively looking at how you react in these situations. It also helps you to get to know your travelling companion even better.
Personally, I have a long way to go. In achieving that equanimity of mind and spirit that great travellers have in tough times. This comes as a surprise honestly, because I have been to India for six months, and had always pride myself as a tough one. But close to the end of the second league of the trip, I was falling sick, and was dreaming constantly of a stationary toilet and a hearty, hot meal. In essence, I was looking at my watch.
Maybe I have changed. Or maybe, there's still a lot more travelling that needs to be done.
I wouldn't recommend the Trans Siberian for tourists and destination seekers. But if you've some ample time on your hands, coupled with a thirst to find out more about yourself, it's the right trip for you.
P.S The Trans Siberian journey is a long one, covering three countries across seven different timezones. There's a lot of content to cover, tips to share and stories to tell, which can't be done in two to three posts. Please be patient and watch this space for updates 🙂