Visiting Gyeongbokgung in Seoul – Photo Story
<Youtube video while you read this post. It puts you in the mood, like you're walking through a Korean palace.>>
I have been to the Forbidden City in Beijing, and I know it's like comparing apples and oranges. But it is only human to make comparisons, and I must say that the Forbidden City is much larger and grander if you discount the hordes of Chinese tourists present.
The Gyeongbokgung on the other hand is very chic, with curved roofs that defy gravity and tilt to the sky like a semi-dog-eared end of a scroll.
The Gyeongbokgung is after all the main and largest Korean palace in Seoul, built by the Joeseon Dynasty, according to Wikipedia. It was first constructed in 1395 and was later burned and abandoned for almost three centuries, and then reconstructed in 1867. The name means "Palace" [Gung] "Greatly Blessed by Heaven" [Gyeongbok].

The grand Gyeongbokgung in Seoul

The traditional Gyeongbokgung, amid the glittering skyscrappers of modern Seoul
Just after we bought the tickets, we heard a procession ongoing, with thundering drumbeats, the clash of cymbals and the stately sounds of the trumpet. Alas, it was the procession of the palace guards. There's a procession every half hourly near the entrance of Gyeongbokgung, if you're lucky, you'll be able to catch some great photos.
The queue for tickets was long though and that took about 30 minutes. We are not big history fans and took a total of 2.5 hours to visit the palace (queuing time not inclusive). It's a great place to visit during autumn. I assume it will be hot during the summer months, but the willow trees, grand palaces and serene gardens make it all so worth the effort.
Information on entrance fees and opening hours have been included at the bottom of this post.
Procession of the Palace Guards, Gyeongbokgung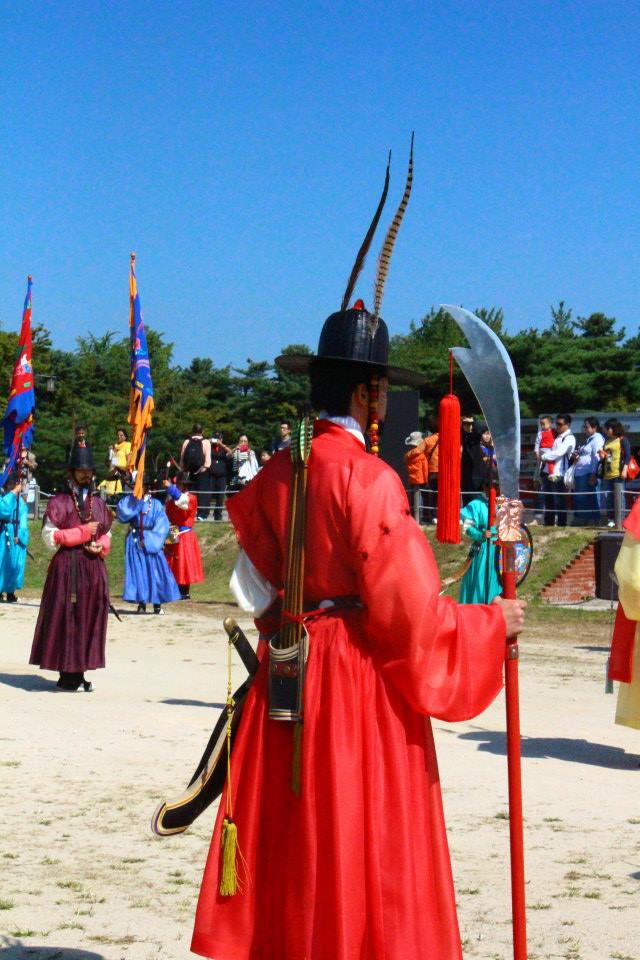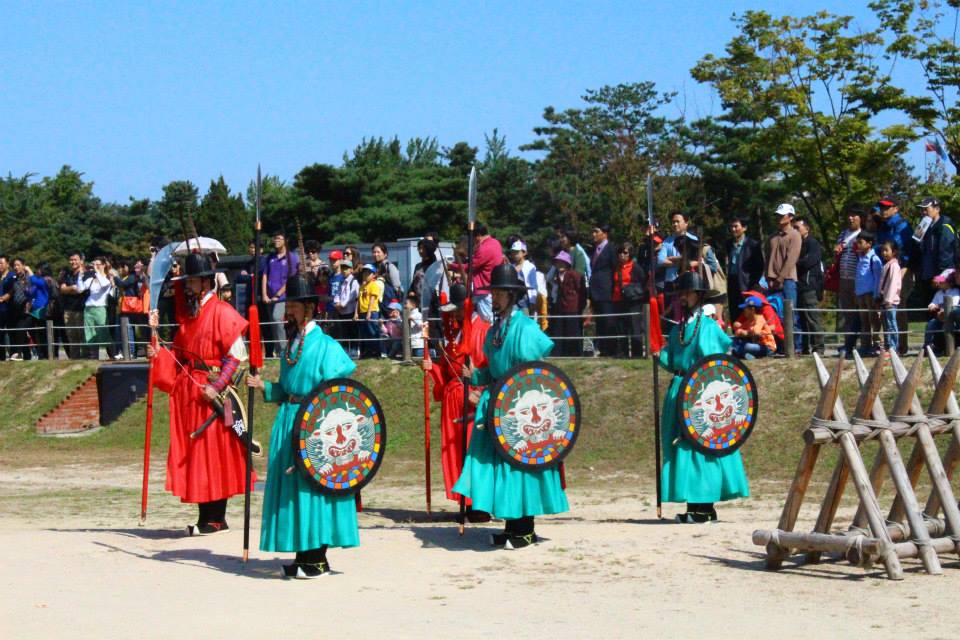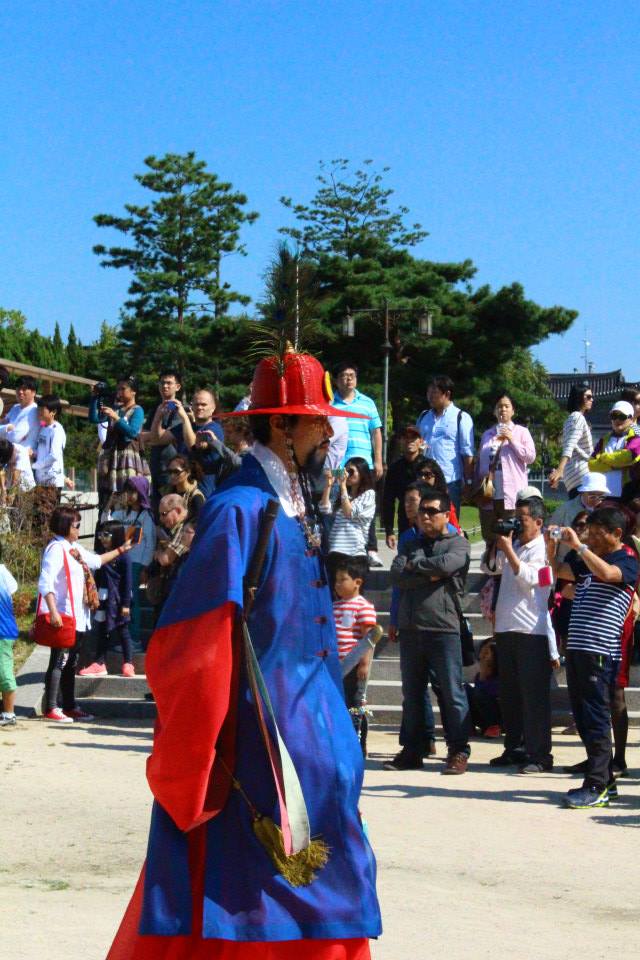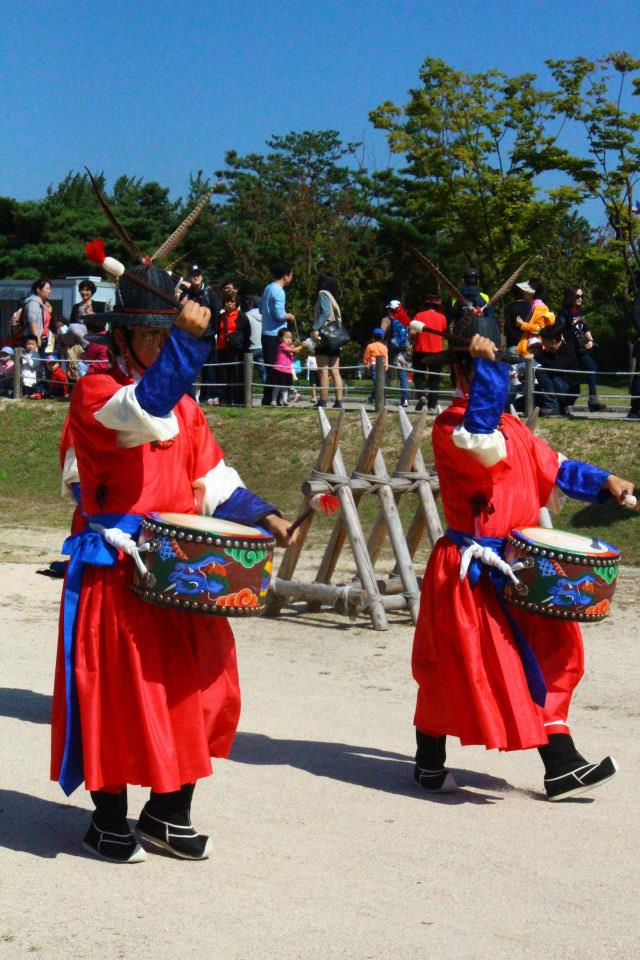 * * *
Gyeongbokgung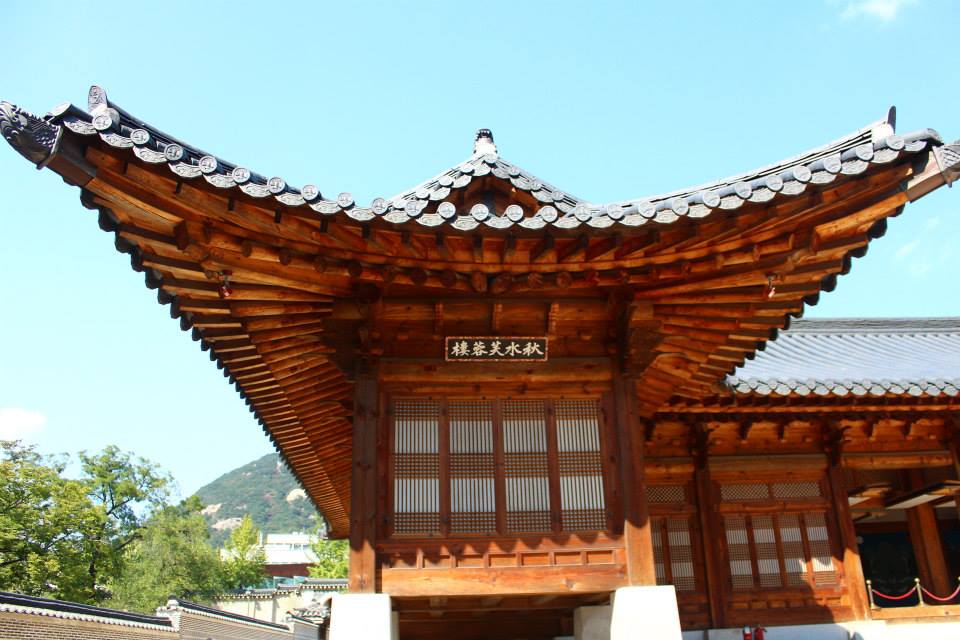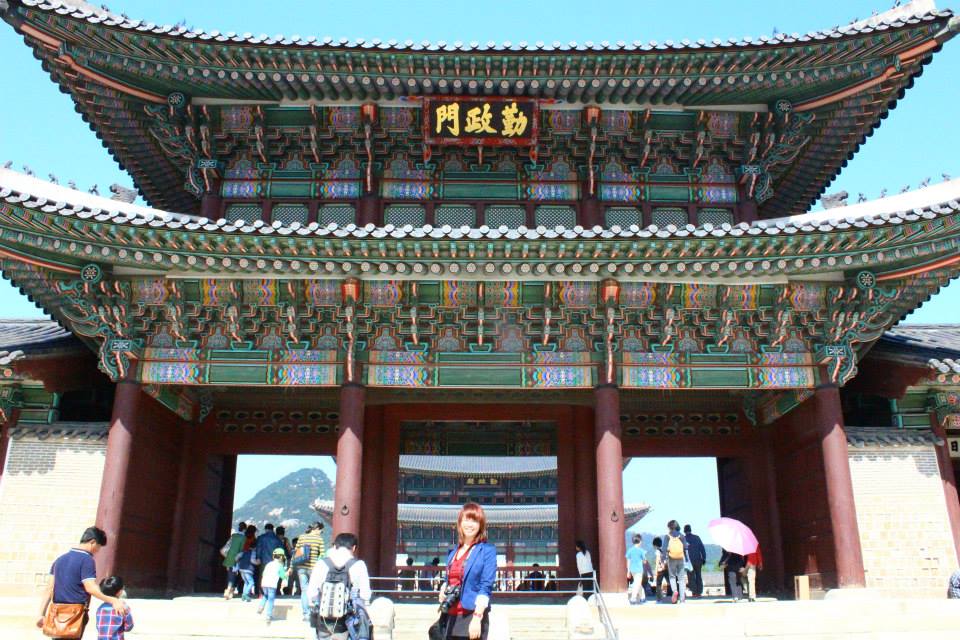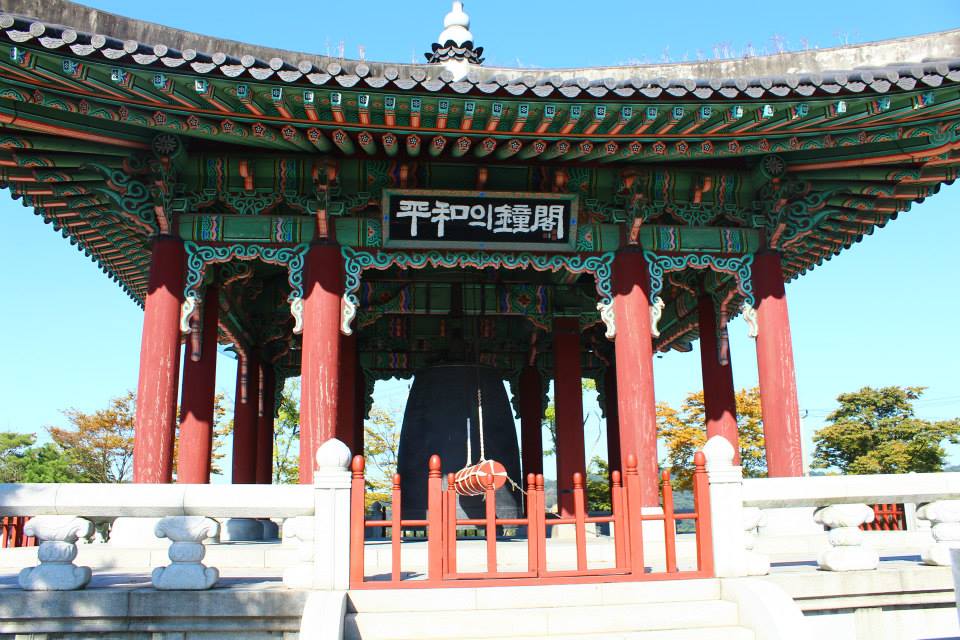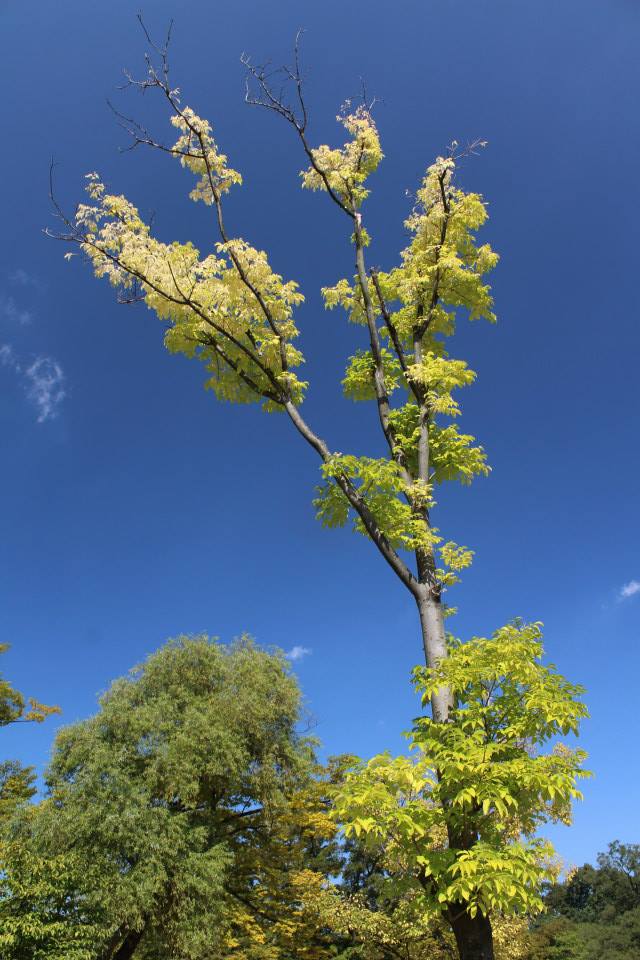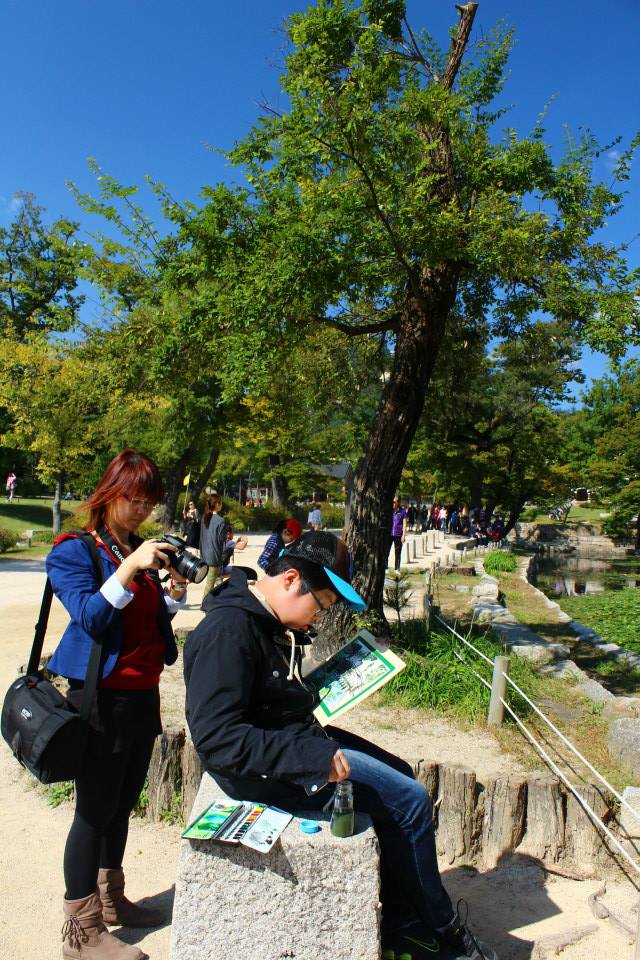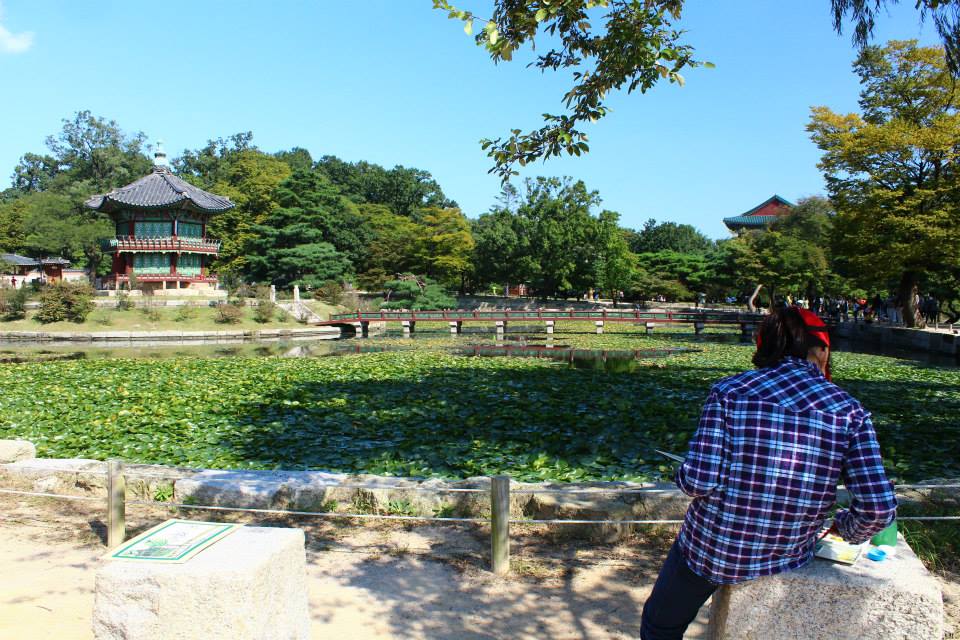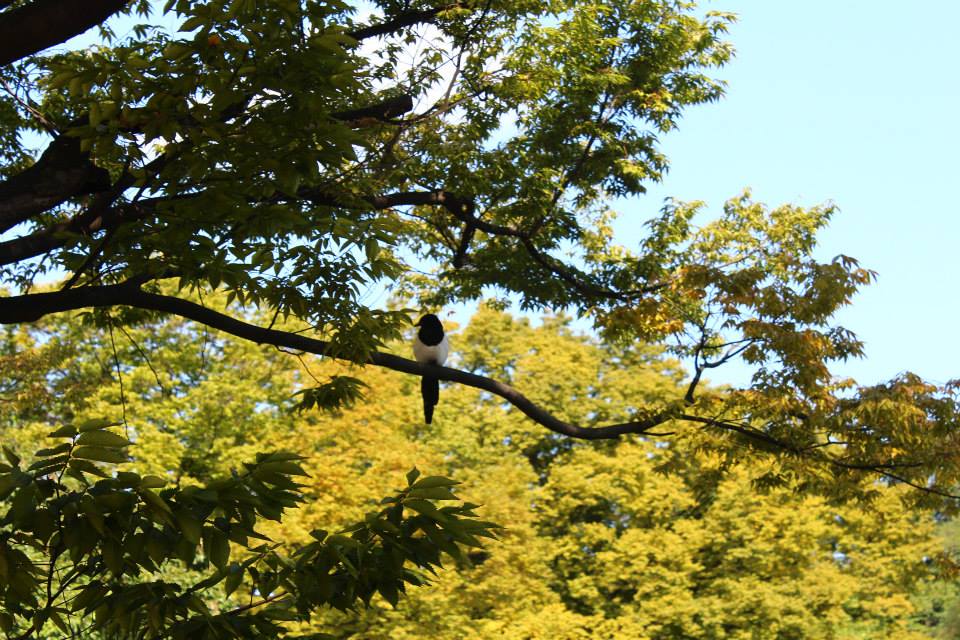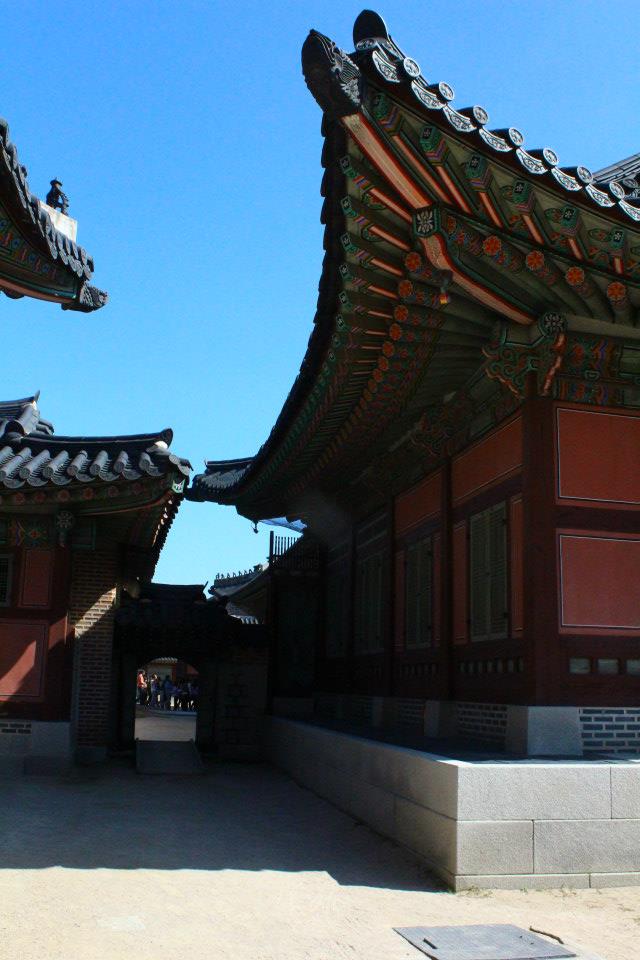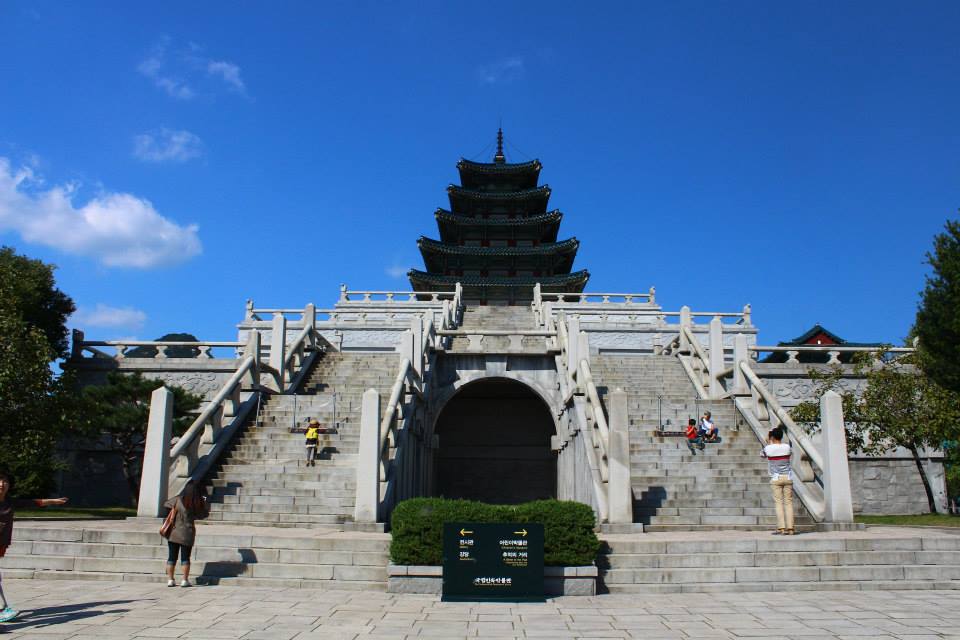 Visiting Gyeongbokgung in Seoul
Opening hours:
Entrance ticket: 3,000 Won (USD2.80/ SGD3.60)
If you're keen to explore the four other places, checkout out the integrated palace ticket.
Integrated palace ticket: 10,000 (USD9.40 /SGD12)
This ticket includes entrance to four Palaces (Changdeokgung Palace (including the Huwon Secret Garden), Changgyeonggung Palace, Deoksugung Palace and Gyeongbokgung Palace) and the Jongmyo Shrine.
Operating hours:
January-February, November-December: 09:00-17:00
March-May, September-October: 09:00-18:00
June-Auguest: 09:00-18:30
* Last admission: 1 hr before closing.
** According to the website, operating hours can vary based on circumstances, so try not to head there to late in the day.
For more information, visit the official Visit Korea tourism website. It's not all that updated, based on my experience using it to locate the Seoul Drum Festival in October last year, so don't take it as gospel truth.
Nonetheless, the pricing is correct and you can take it as a rough guideline.
If you are wondering what the fuss it is about the drama serial Dae Jang Geum, you might want to click on the link below. I promise you will be addicted.