A Kashmiri Photo Story (1): Nishat Bagh in winter
There were a number of taxis for rent along the main road next to Dal Lake, that provided a day tour around Srinagar for RS1,000 (SGD21/ USD17) a day. This is probably the lower end of the charges, given that I was there in winter, which is an off-peak season.
While taking a walk to the less touristy part of Srinagar, I chanced upon a auto-walla, which charged me RS400 (SGD9/ USD7) to go to six places. After some haggling, I got it the price down to RS350. The Pari Mahal was closed for renovations at that time, therefore it's not on the list.
1. Chashma Shahi
2. Botanical Gardens
3. Nishat Bagh
4. Shalimar Bagh
5. Shankaracharya Hill
6. Hazratbal Shrine
Nishat Bagh (Garden of Joy) was on that list, and it was my favourite out of all the Bagh's (Gardens) that I had visited.
The Nishat Bagh is the second largest Mughal Garden in Kashmir, according to Wiki. Like the Shalimar Bagh, it sits on the bank of the Dal Lake. 'Nishat Bagh' is Hindustani, which means "Garden of Joy," "Garden of Gladness" and "Garden of Delight."
I'm not sure why. May it's because there were fewer people here and it was very quiet and peaceful. The ground was covered with brown leaves though some parts were blanketed in pure white snow – leftover from the past night. The old Mughal forts embraced the grounds in a stately fashion, which made me felt that I was taking a trip back in time. How I wish there were some period dramas made of the Mughal empire!
Sun rays streamed through the bare branches of the willow trees and gave a nice warmth to the cold autumn breeze. I felt I could sit by the crumbling steps of the Mughal forts to read a book and reflect on my life. I suddenly felt, that the freezing cold and tiring journey was all worth it.
Have included some photos below. Do enjoy.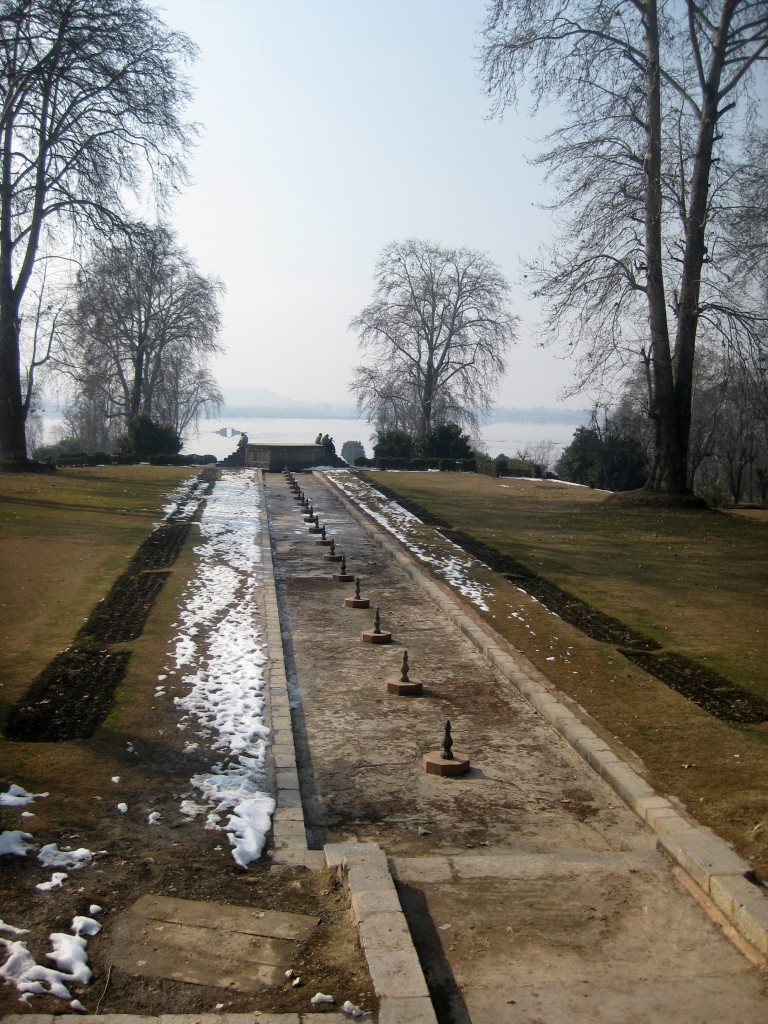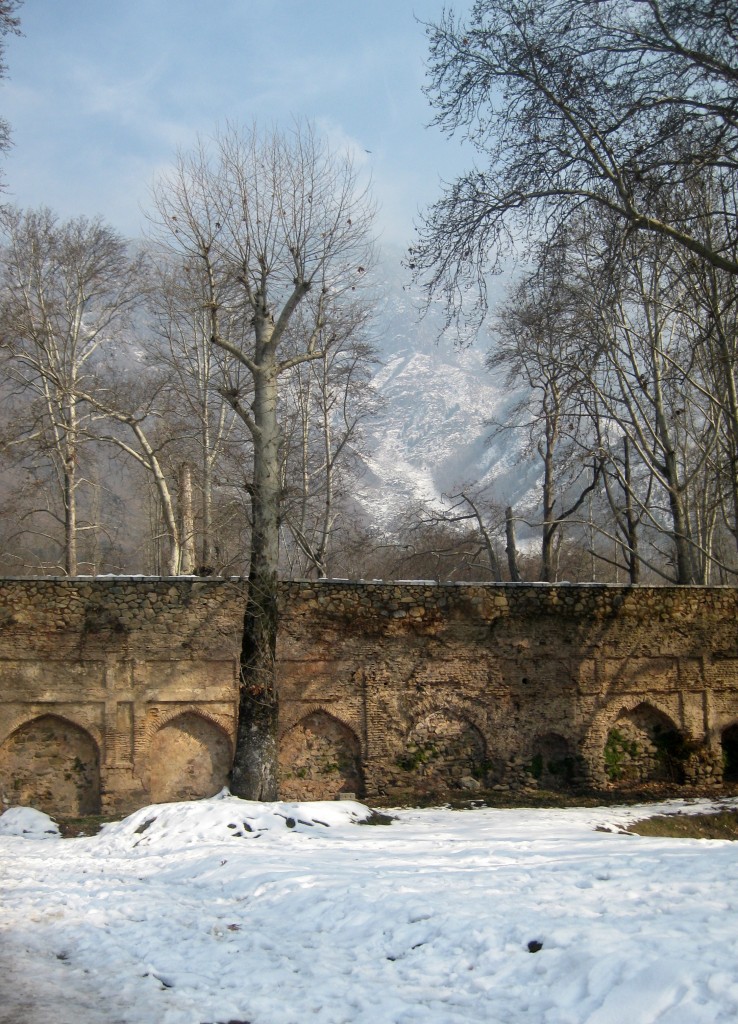 Watch this space for the next post on the Hazratbal Shrine in Srinagar.