A Kashmiri Photo Story (5) – Getting to Gulmarg
If you're visiting Srinagar during the winter, going to Gulmarg is a must. From Srinagar, a return taxi costs about RS1,000 – 1,500 in low peak season. You can get a taxi easily from the road by the side of the Dal Lake. Remember to haggle.
I remembered taking a shared-mini van to Tanmarg, then to Gulmarg by bus. Took me about 3 hours to get there and cost RS200 (SGD5, USD4) in total. It cost the same for the way back. If you're with a big group, it's best to hire a taxi. It saves all the hassle and the cost when split between each person is only slightly more expensive than if you were to take the bus.
Total travelling time to and fro can take up to four hours, so try to start off early in the morning. The bus I was on met a vehicle which had broken down along the two-way mountain pass to Gulmarg, and it that took some time for the vehicles to squeeze their way pass. The congestion took some time to clear and I thank my good fortunes no car slipped down what seemed to me, a rather narrow mountain pass. But the local Kashmiris did not bat an eye. It seem from their looks, chatter (and whistles) that this sort of thing happened every other day.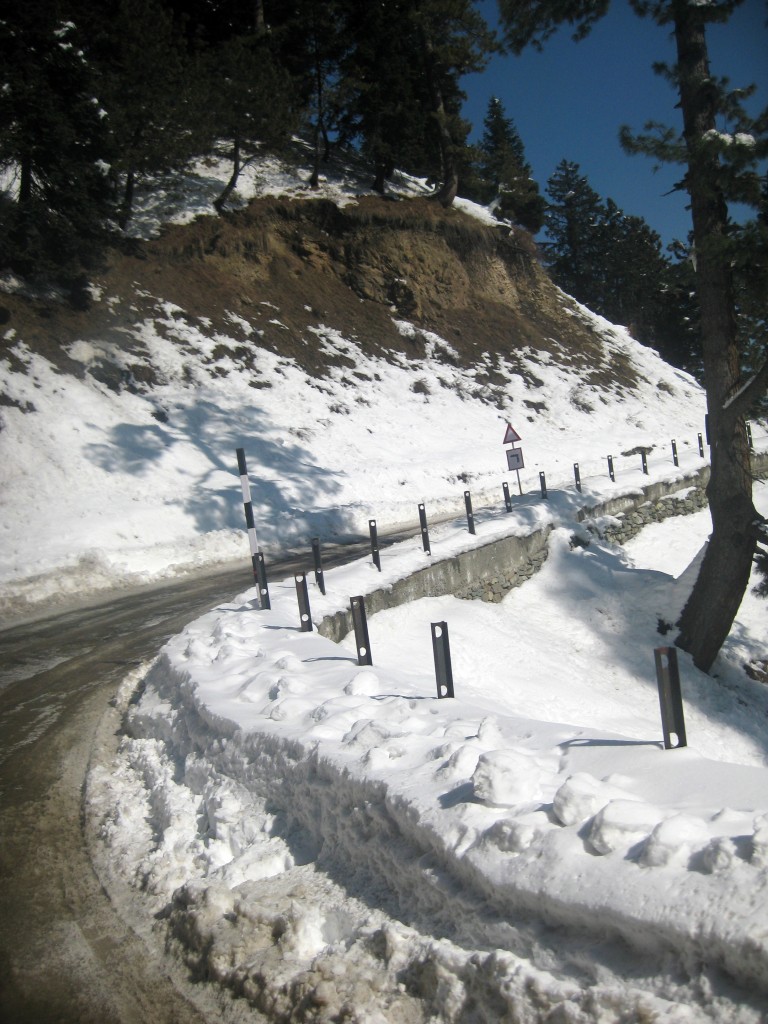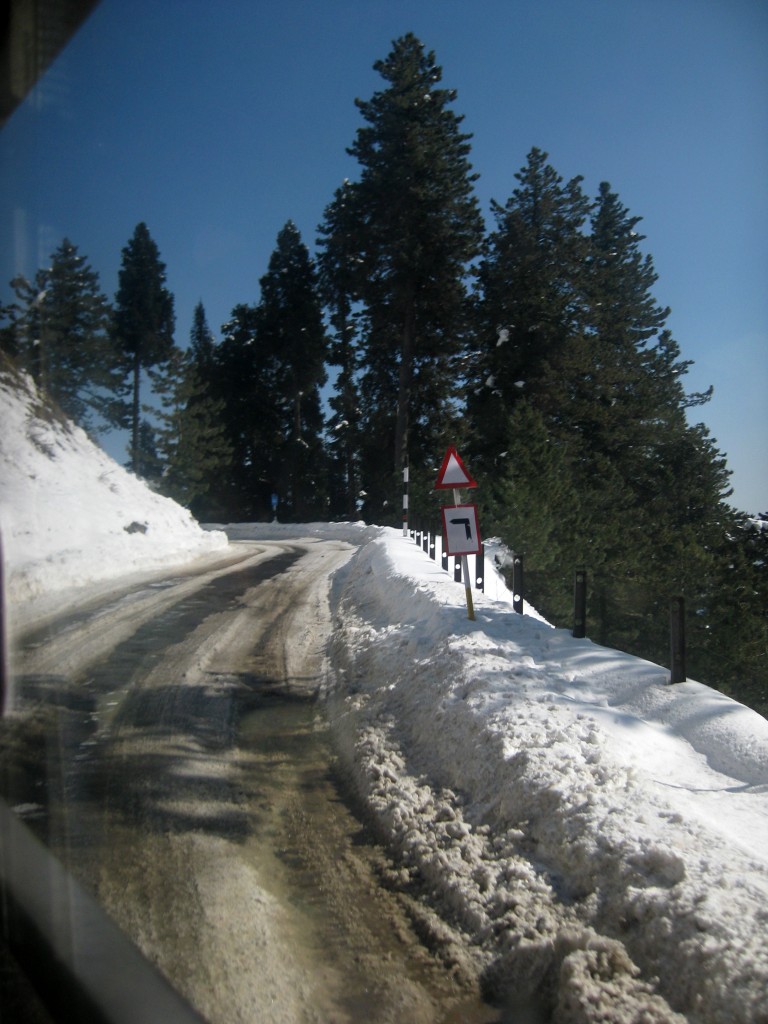 If you're not into ski-ing, there's nothing much to do in honesty, except to take chill, have a chai and take the cable car up. It was pretty cold I remembered but what I took away was not the frost-bitten fingers but the beauty of a cold winter's day.
I remember thinking to myself, some people travel thousands of miles to Europe to find a winter destination, and I thank my lucky stars for discovering Gulmarg, possibly the most economical and beautiful winter destination in all of Asia.
The photos below are a testament to Gulmarg's beauty. It was so cold that my digital-camera's shutter had some difficulty opening and closing, hence the black shadows surrounding the side of the photos. Nonetheless, they are still beautiful. Do enjoy.