12 sweetest things to do for a girl or guy who works late
If you're living in one of Asia's busiest metropolis, there's a high chance you're bound to know someone who works late. It could be a boyfriend, a girlfriend, a parent, a brother or sister, a bestie or even a crush. I've been on both sides of the fence, being the one who waits, and the one who is waited for. And it got me thinking – what do people want, or need when they work late? What keeps them going, motivates them to wake up at 6am the next morning and continue the same cycle? Not many people say this out loud, but it's always nice to have someone there egging you on, despite your seemingly lack of time to socialise. Friends have been there for me, and I always ended up feeling a hell lot better after a terrible day.
I came up with the 12 sweetest things to do for a girl or guy who works late, after some discussion with friends. If you have any other suggestions, do share!
1. Hanging around to have dinner with him or her
This really depends on when your friend knocks off. If it's at 9pm, that's fine. But if he or she ends at midnight, then it's better that you have dinner first and go home. Personally, I'll feel the added pressure when I know there's someone waiting for me, and I rather we meet another day. That being said, it's just nice to finish a long work day meeting someone you like – be it your girl/boyfriend or even good friends that you can pour out your soul and woes to – that really helps to keep me going.
2. Presenting him or her a surprise "Rejuvenating Care Pack"
Depending on the person's tastes in food, a rejuvenating care pack could comprise a number of tidbits for the late-worker to munch on in office. This could include things like muesli bars, bars of chocolate, marmee and biscuits. For the health nut, present them with a box of salad, some fruits and a carton of fruit juice or teabags. It will be much appreciated.
That being said, surprising the person can sometimes backfire, when he or she is away from his mobile phone. To counter that, track down any Starbucks or Coffee beans near the person's office. They make good waiting places. Also come equipped with a nice looking bag to stuff these goodies in. You do not want to be standing at the reception of one of Singapore's Fortune 500 companies carrying NTUC (supermarket) plastic bags laden with groceries.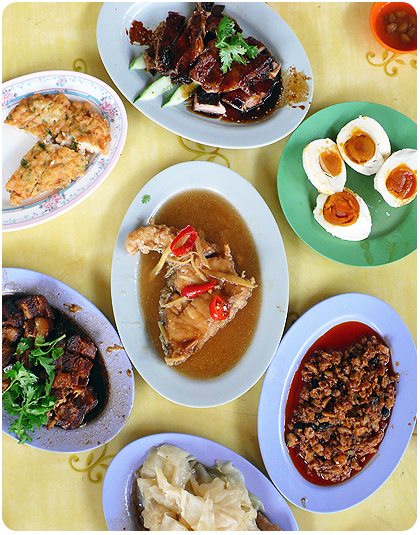 3. Going for a second dinner
You had your dinner and your eyes are drooping. It's nearing your sleeping hour (11pm) and your friend is nowhere to be seen. You long to return home, but since you have waited for two hours, you might as well wait for 15 more minutes, and overcome the sleepiness by.. eating! During my period of "late working hours", friends used to wait for my arrival to have their desert, while I slurp down my main course. That being said, this also works very well especially for gatherings such as steamboat, Teochew porridge and buffets, where you have the option of going for a second or third round.
4. Sending cute pictures of yourself to her or him. 
Um, this only works if you're in some sort of romantic relationship with the other party. Haha. To be used with caution, and not to further stressed out the poor person who is already overworked. (P.S It's quite effective, despite it's seemingly teenage-like flair to it.)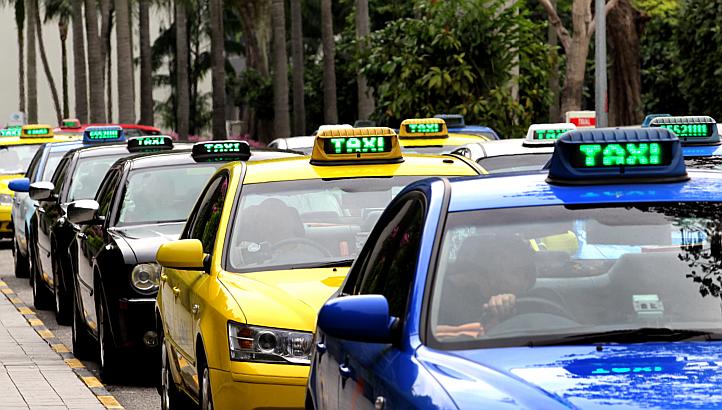 5. Picking her up in your taxi or car, and fetching her to work the next day
Sorry to stereotype here, but I stand fast by my belief that guys should be fetching girls, when possible. No worries about the car-less, because taxis are a good alternative. The time spent in the taxi together can be a good time to catch up.
6. Helping him or her with his work
This works only if you're in similar professions I'm guessing. But a helping hand is always welcomed, especially when it can help to solve the problem in a faster amount of time. (It can be quite a time-saver, especially for teachers ; ))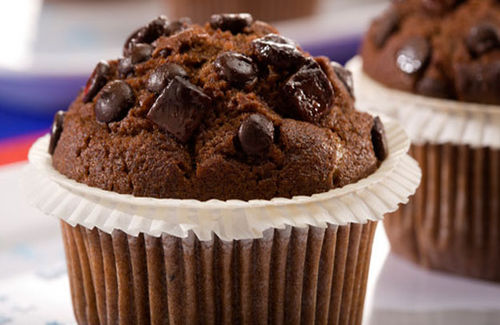 7. Buying surprise Work Late Wednesday Muffins.
As a fresh grad, when I was all energised and motivated, I started the Work Late Wednesday Giveaway, where I would deliver chocolate muffins to the offices of friends who work late. The only glitch of this plan, (and it's quite a major one) is that I ended work later than all my friends, so when I finally got hold of the muffins, most of them had already left the office.
8. Going for a massage after work
If time permits, get that much sought after of foot and back massage before you head home. It'll loosen up the tight neck muscles you get from sitting in that office chair all day long and help you relax. Learn some basic massage techniques to help your other half as well.
9. Running errands on behalf of the person who works late
If your love language is "acts of service", this one will roll very well with you. Helping your other half send his phone for repair, or your girlfriend retrieve that Gucci bag she sent for cleaning is a sure-fire way to gain brownie points. What touches the heart even deeper is to send your girlfriend's parents for a medical check-up if she is unable to get away.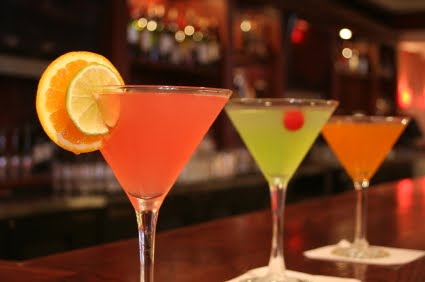 10(a). Be at the bar waiting with drinks 
If alcohol is not your friend's poison, then I suggest moving on to 10(b). Otherwise, prepare those martinis and Cosmos for that really stressed out friend of yours. After a grueling, tiring day, sometimes alcohol can be the best salve to a wounded soul.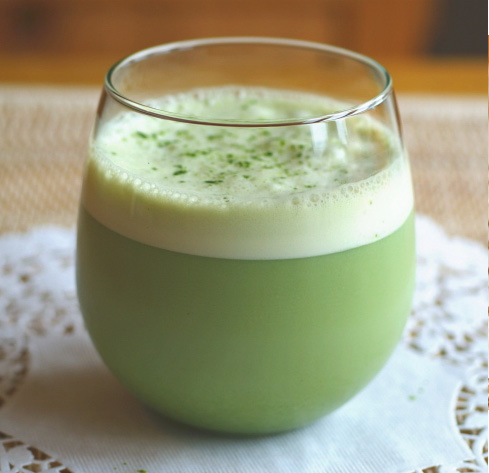 10(b). Making them a glass of matcha green tea latte
If you have the luxury of living with the same person at home, have a hot chocolate waiting for them when they return. It be a glass of hot matcha green tea, or bowl of Campbell soup. After a cool shower from a hard day's work, it's always nice to be having something hot before you drift off to sleep.
11. Presenting them a home-cooked meal 
This is easier done if you're living together with your other-half. As the old adage says, "the way to a man's heart is through his stomach." The flavours of a good home-cooked meal is sure to warm up the soul and belly of your tired love one. Keep it light – something simple like a hot bowl of soup, steaming hot rice, or freshly baked bread with salad.
Don't forget that glass of wine.
12. Staying up and waiting for your special someone to get home
It doesn't matter if you are living in separate locations. Texting your love one right before he or she goes to sleep is possibly the sweetest thing that can be done. I admit that it can be a tough one, fighting against the heavy cloud of sleep. But for guys in the middle of chasing a girl, this is imperative and no matter what you do, it will do you well to stay awake : )
* * *
We can get used to our spouses, family members and friends working late. But just because they seem caught up with their work doesn't mean they don't need the same amount of care and concern achieved by someone who ends work at 6pm every day.
Once in a while, let us do a little something, simple as it may be, to show that they matter to us.
Do you have any tips to share? Do comment in the box below.
Credits: A big thanks to Friend S, N, P and H for sharing their thoughts : ) To the credited websites, thanks for the photos!