A Kashmiri Photo Story (6) – Shankaracharya Temple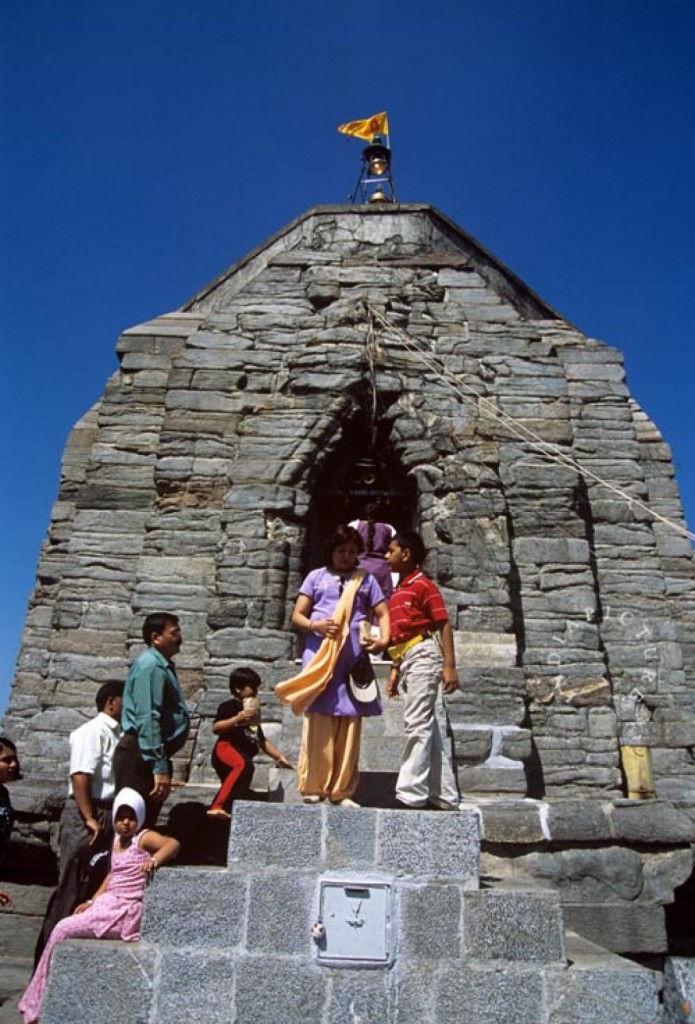 The Shankaracharya Temple, located on top of the hill is dedicated to Lord Shiva according to Wiki. The temple sits on a height of 1,000 feet (300 m) above the plains. The hill is also referred to as Takht i Suleiman (Throne of Solomon) and the temple also called "Throne of Solomon." It is believed that king Solomon came to worship on the hill which makes the place sacred from ancient times.
The Shankaracharya Temple is probably the most highly guarded attraction in all of the eight places I visited in Srinagar. It took sometime for the auto-rickshaw to head up the Shankaracharya Hill. I was half afraid that it would not have sufficient power to plough up to the top, given the number of cars that sped past us. When it finally did stop, it was a 10 minute away from the peak.
The auto-walla said that I had to dismount, and walk there on foot due to security regulations. I walked up for five minutes, only to meet a checkpoint with male and female guards. I was handed over to the female guards, who gave me a pat down, and took away all recording devices like my phone and camera. (The first picture is taken from Google Images). I don't have much photos here, but it was a nice walking, about 10 minutes up the checkpoint.
I didn't have the best of footware, and each step up the icy footpaths was chilly and a little painful. That being said, it was quite a moment to remember, and I urge you to head Shankaracharya Temple when you can.