A Kashmiri Photo Story (8): Visiting Srinagar's Dal Lake in Winter
According to Wiki, the Dal Lake, also known as "Srinagar's Jewel", has a shore line of 15.5km. It's integral to Kashmir's tourism because of the scenic views that can be admired from the Mughal Gardens that line its shore, such as the Shalimar Bagh and Nishat Bagh which were built during the reign of Mughal Emperor Jahangir.
The Dal Lake is huge, and very beautiful. To be honest, there are some parts of it that are more beautiful than others.
I can remember the Dal Lake's beauty, as well as the cold. Each step along the side of the lake could be quite a challenge, especially if you're not properly geared up and if there's a breeze coming in your direction. But a walk around the perimeters of the lake is a must, especially if you are keen on taking great photos which combine mountains and the lake all into one.
It was so cold that I didn't want to take a shikara ride around the lake, although it's actually a must do. But I'm glad I did because I got a chance to come face to face with ordinary Kashmiris going about their lives on the very waters. Selling linen, snacks, sweets, a salesman on a boat even came up to me presenting an assortment of souvenirs and knick knacks.
It was very admirable because of the cold, the last thing I would like to be doing is to be earning a livelihood on the waters of the Dal Lake.
I saw the Dal Lake from many different angles. Hazratbal Shrine, Nishat Bagh and Shalimar Bagh were located very near the lake. It's a different perspective each time. The side from the Hazratbal Shrine had a mountains in the backdrop, and it was a grand sight to see devotees enjoying the lake after their afternoon prayers.
I can imagine the queens and princesses of the Mughal eras enjoying the gardens that oversee the Dal Lake, it must have been quite heavenly.
That being said, in winter, it is inadvisable to stay in houseboats on the Dal Lake due to the cold. Despite the what the owners proclaim, it is difficult to insulate a houseboat, and temperatures can go down to subzero in the evenings.
Srinagar's Dal Lake in Winter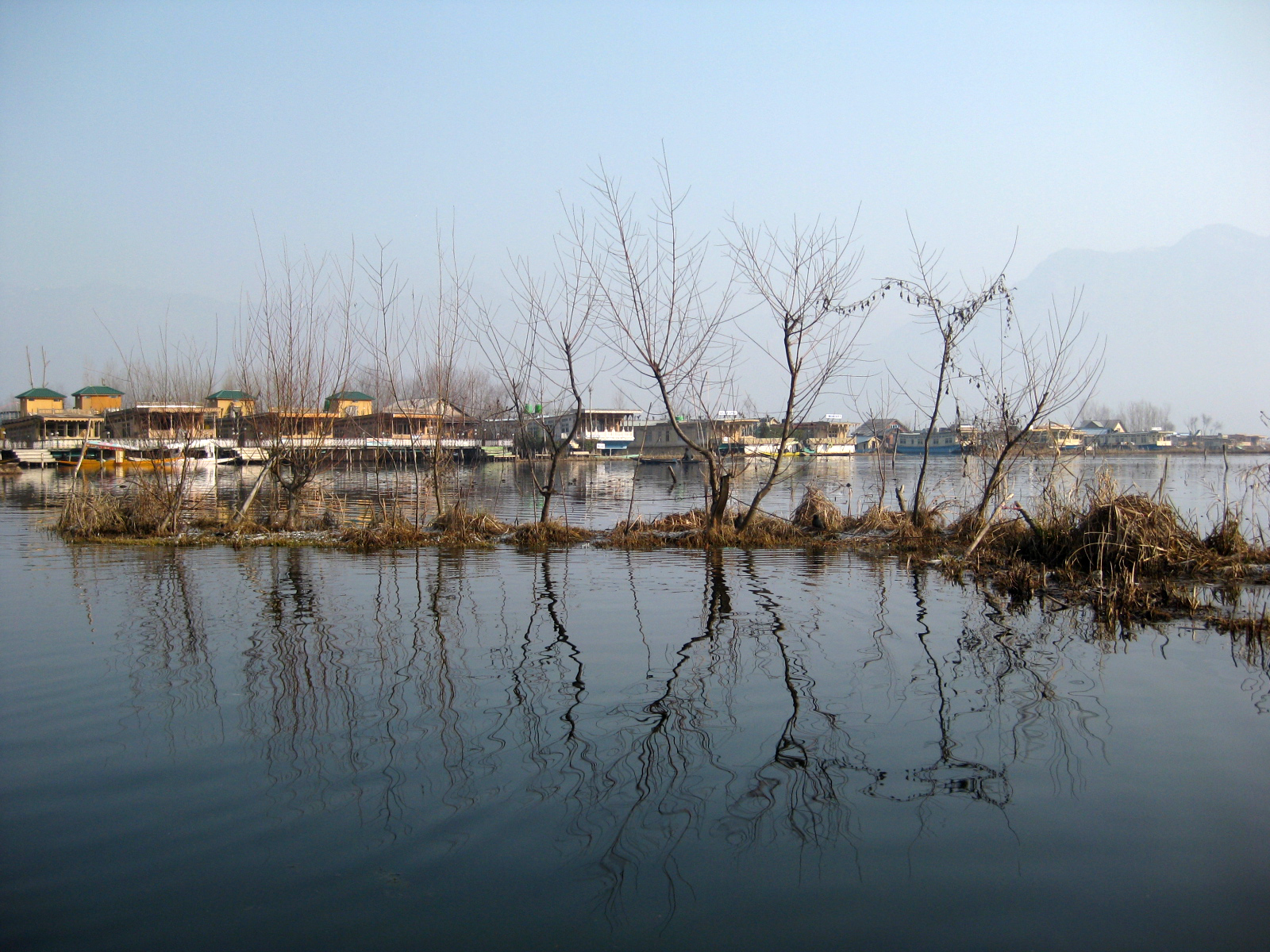 * * *
The is the last installment of the series of Kashmir Photo Stories. Hope you have enjoyed it. Stay tuned for the upcoming series as I share more on Northern Vietnam.