Recommendation: Best Vietnamese Coffee in all of Hanoi
Before I jump into the post, I must say that the best Vietnamese coffee in all of Hanoi is a personal opinion. I haven't had that many coffees to make an assertion, but I found this "Starbucks" just nice for me. The coffee, the ambience – even if it wasn't the most clean and comfortable coffee place, it was a coffee moment to be remembered.
Even before arriving in Hanoi, we had heard so much about Vietnamese coffee. Its thick rich blend and its lingering bitter-sweetness which could make your day. But we had tried the Vietnamese drip coffee in a rather touristy coffee place in Hanoi, and it was less than ideal.
We spotted Vietnam's very own "Starbucks", Cafe Milano, purely by chance. It wasn't in Lonely Planet and we were thirsty, so I suggested to Friends S and W to give Cafe Milano a shot.
There's a good reason why I think Cafe Milano resembles Starbucks. Like Starbucks, Cafe Milano seems to be the gathering point for students, office workers and for friends to catch up with one another. I may be doing Cafe Milano a little injustice as their coffee was excellent #justsaying. Although it lacks the sturdy wooden chairs and plush, velvety sofas of Starbucks, it felt like home to local Hanoi-ans. They sat on short little plastic chairs talking about their day, while having an occasional puff. We even spotted a student balancing a rather huge laptop on his lap.
We had difficulty ordering though. The menu was a flimsy booklet of unfamiliar Vietnamese characters. We were honestly quite surprised they had a menu, given that most things were done informally. Eventually, we peered over at what other patrons were having, and pointed in the direction of a favorable drink and gestured animatedly to the waitress while nodding our head. The coffee eventually arrived, and my Friend S had persevered and requested for three glasses of plain water.
What happened next was that three glasses of yellow coloured liquids arrived – free of charge. It was all very nice of the waitress and owner because they did not attempt to cheat us. We later found out the yellow liquids were a sort of light sweet tea, which was great to match with the thick coffee we were having.
The coffee was rich, bitter and yet sweet – probably the best Vietnamese coffee I ever had. And sitting on the short stools of Vietnam's very own Starbucks, I couldn't help breaking into a grin. C'est la vie.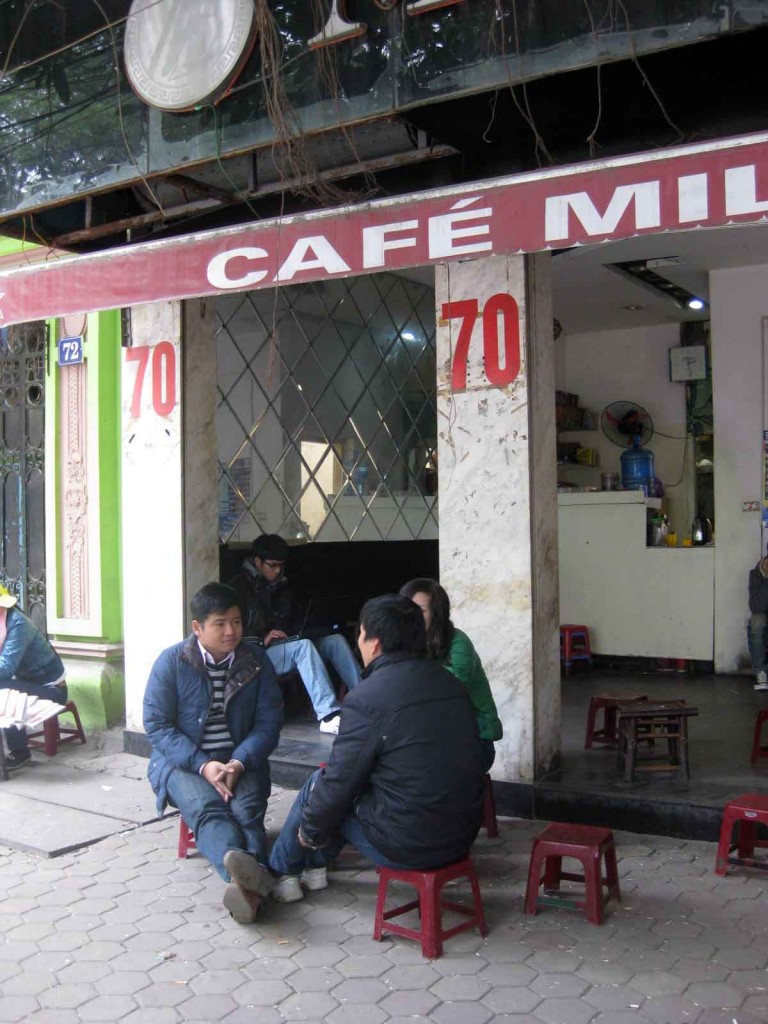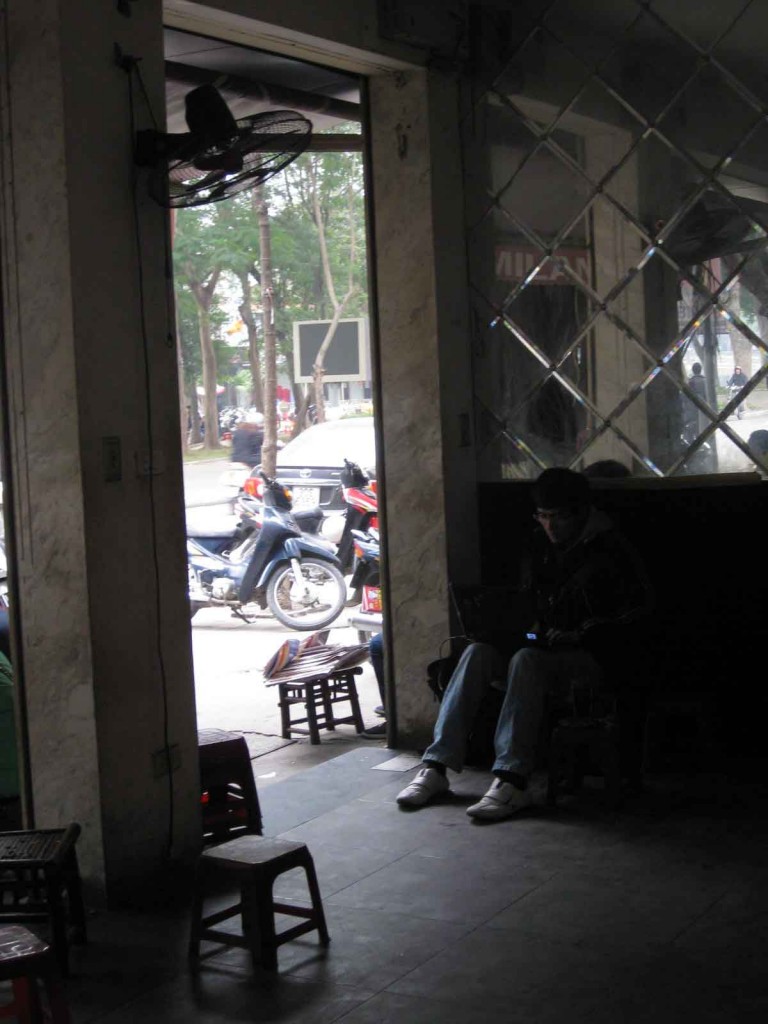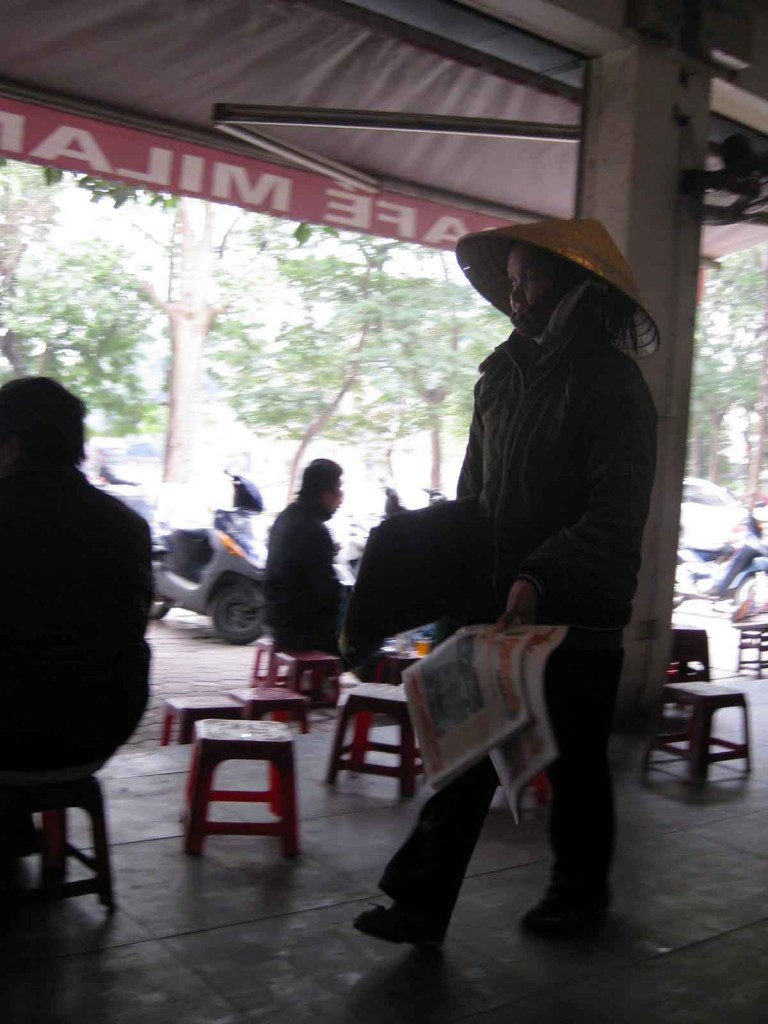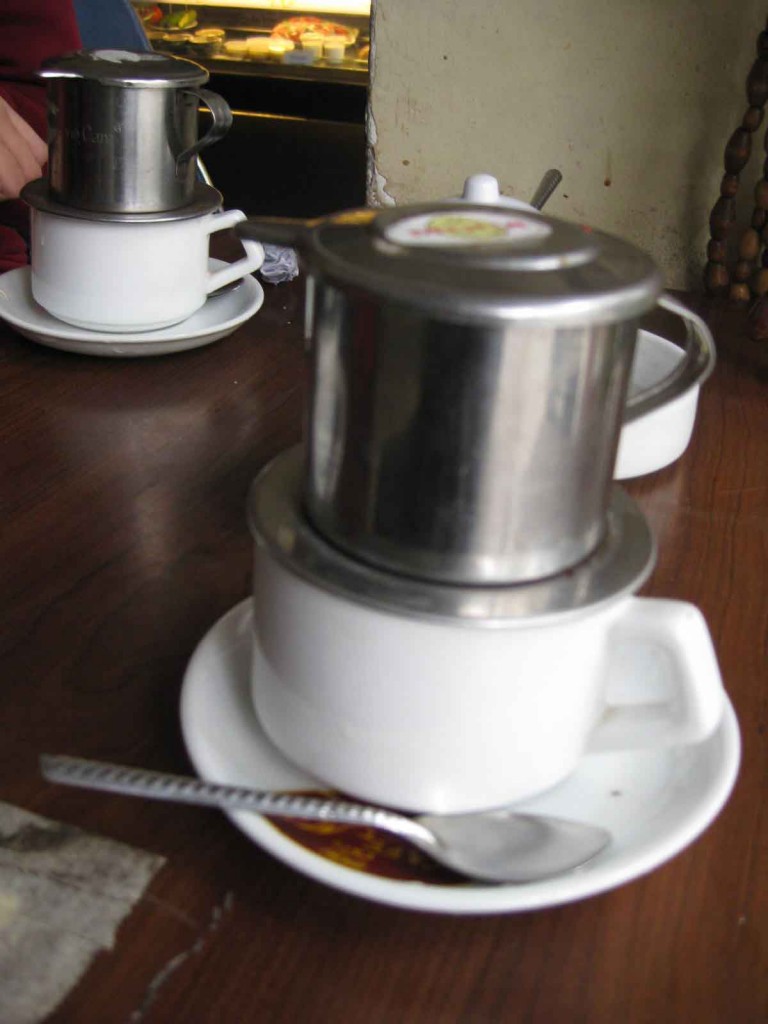 Here's the address – do check it out and share your feedback. If you have any more recommendations on where to get awesome Vietnamese coffee in Hanoi, do share them in the comments section below.
Cafe Milano
70 Nguyễn Du Hà Nội, right next to Thien Quang Lake.