Photo Story: A 2D1N stay on a Halong Bay junk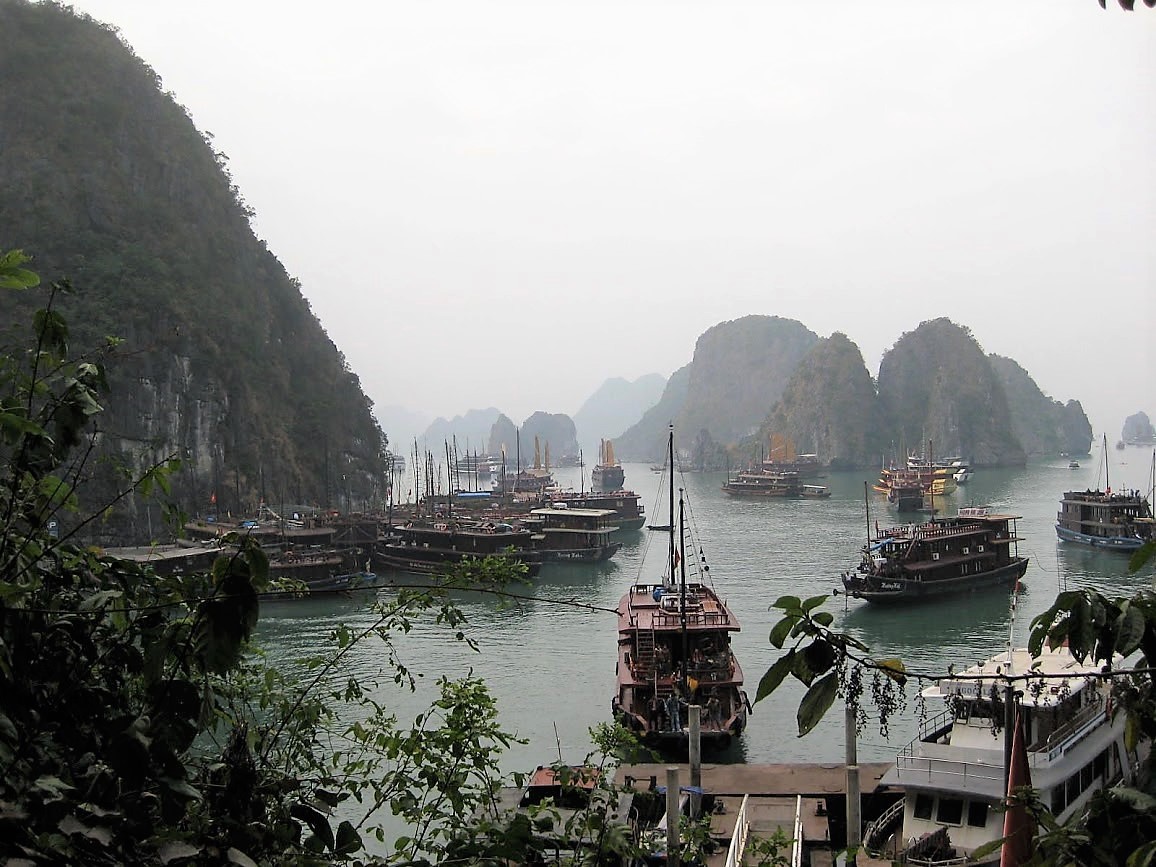 Having seen India's greatest lakes, mountains and rivers, I personally felt the trip on a Halong Bay junk wasn't particularly fantastic, but it was still an experience nonetheless.
The duration was just right. I wouldn't recommend a trip for more than two days. The feeling of not bathing is probably enough to send you scooting back to Hanoi. After some time on the junk, it's quite the same scenery almost everywhere. Your experience also depends on the make up of the tour group. Out of our group of more than 30 people, we three were the only Asians and the rest were Caucasians.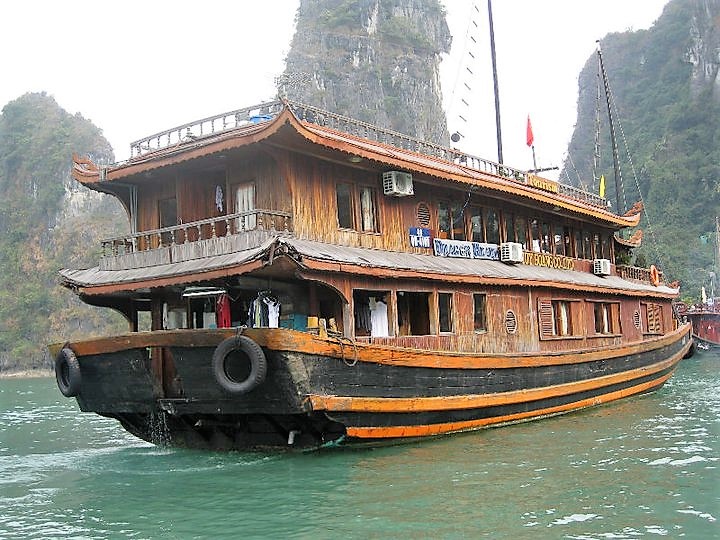 Lunch and dinner was "Cai Fan (菜饭)" – small portions of rice, meat and vegetables you can easily find at a food court/ hawker centre in Singapore, though I must say I was quite amused to see our Caucasian counterparts complimenting the food.
The tour guides organised a spring roll making class, which saw him proclaiming, ""Only in Vietnam there are spring rolls." My friends W and S got very agitated at his comment, because there are spring rolls everywhere in Singapore. The fried ones in Old Chang Kee. Po Piah (Fillings of turnip, egg and peanut wrapped in moist rice paper) in food courts and hawker centres. Come on!
My Friend W wasn't too pleased when the tour guide starts using a wet cloth (similar to the one they gave us to wipe our face), to wipe the rice paper to make it sticky. Friend W and S roll it flawlessly well with their experience in wrapping Po-piah. I am an exception. But nonetheless, as an Asian, spring roll making isn't what I consider very exciting.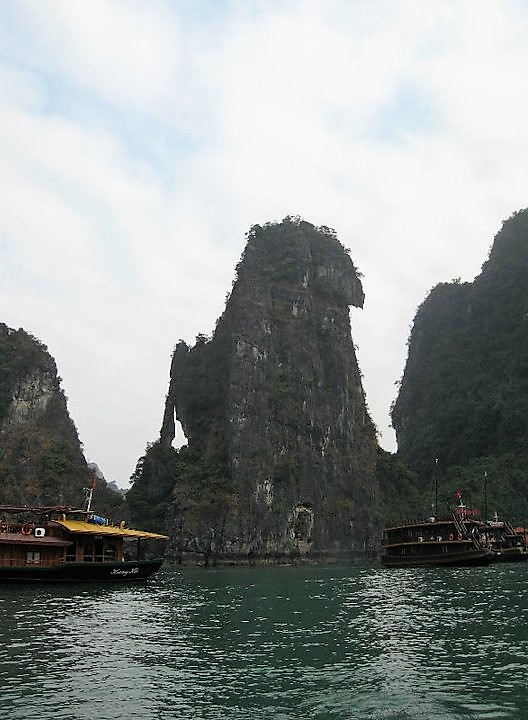 Part of the package also comes with kayaking, which was the most fun part of the trip. It was nice to be paddling near the rocky outcrop, coming face to face with the legendary rocks of Halong Bay. We could even reach out to touch them. (It's slimy by the way – caused by the moss growing on the rocks.)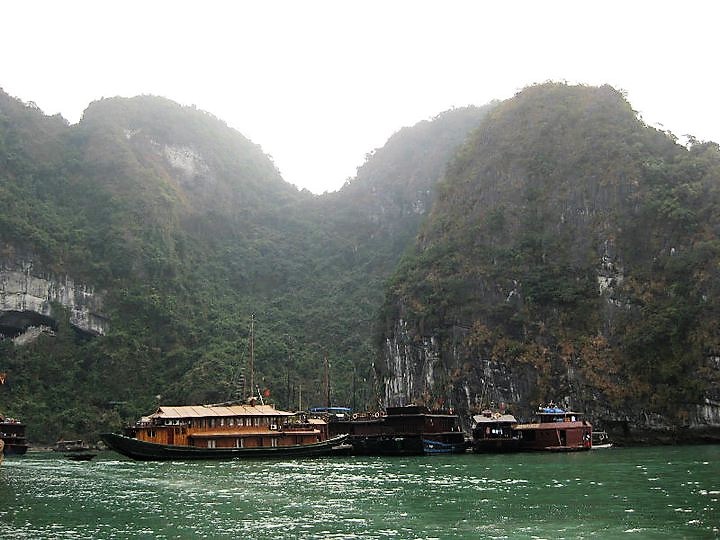 It was also nice to see the floating houses – they reminded me of the "kelongs" back in Singapore/ Malaysia – wooden structures rooted in the middle of the sea. But unlike the ones in Singapore, I don't think those were used for catching fish.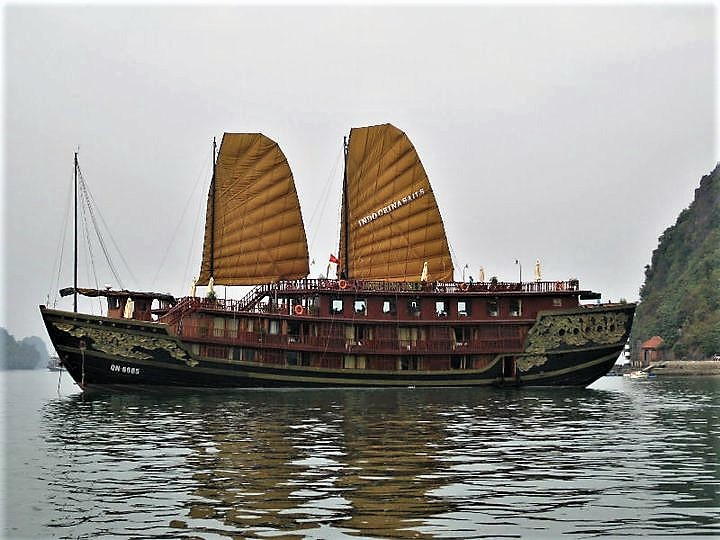 Sadly, the serenity and peace of Halong Bay is disrupted by the number of touristy Chinese junk boats that float on by. Sometimes, the water has a sleek layer of oil on it, and unknown brown floating objects. I don't want to go into too much detail.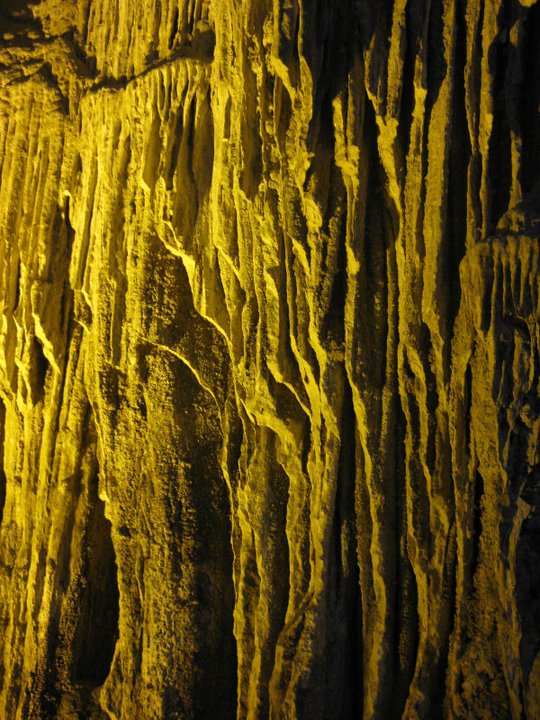 The most disappointing part of the package was when the tour guides brought us to some caves which were illuminated with unnaturally coloured lights – see pictures. It was like the opening of a lounge in the caves, the only missing thing was a bar and some cool zen like music. I just couldn't appreciate any of it. The tour guide tried valiantly to help us picture rocks that look the shape of women, elephants and bears. Quite unsuccessfully in my opinion. Only the part about a "Canon" which I have to agree. But it was disturbing hearing it from him.
If you wish to enjoy Halong Bay, do consider taking a 3D2N cruise – Peony Cruise takes the route in Lan Ha Bay – a less touristy destination than Halong Bay. They have 2D1N and 3D2N offers.
In my opinion, a tour to Halong Bay is a nice to have, but not a must. If you're pressed for time and would like to travel to travel to other less touristy destinations, check out the Cat Ba Islands instead. Perhaps, the pictures could help you make a better decision.