Photo story: A walk around Sapa Minority Villages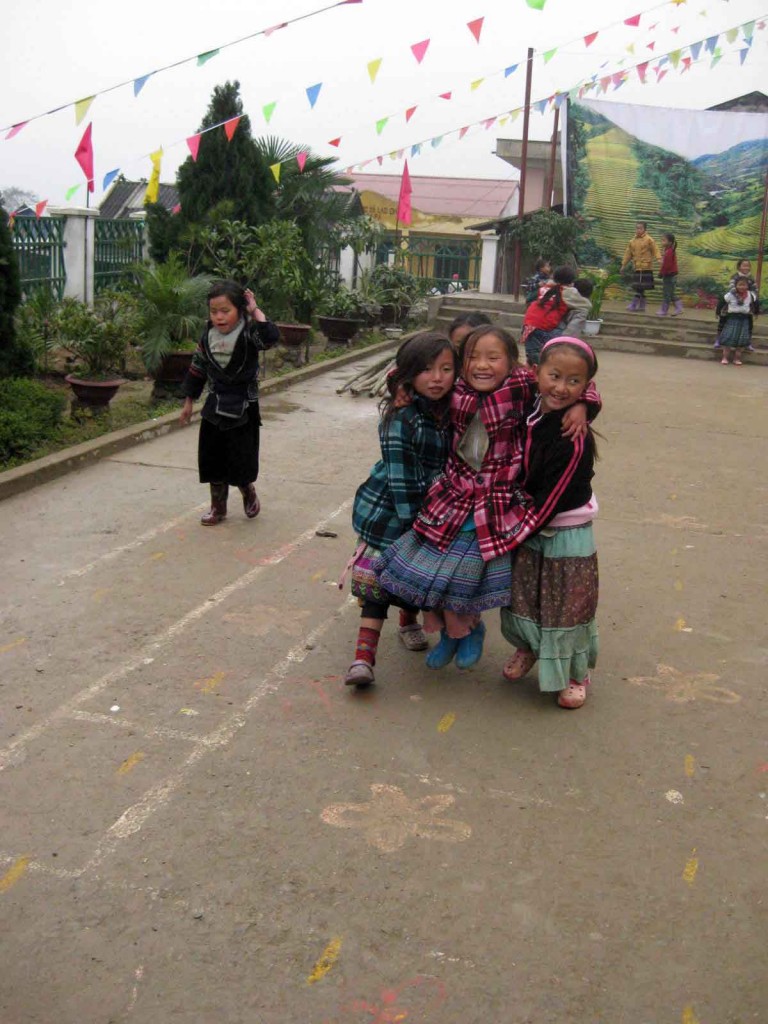 I wrote in a previous post of how minority guides had been "forced" on us during our treks to the villages. I also said that Sapa was nice, but too touristy. That being said, to be fair to the Sapa minority tribes, tourism has helped improved the standard of living.
As compared to the schools I had seen in the more remote villages of Yunnan, in China and in Laos, the school in Sapa was well-built. The pillars and roof were made of concrete. There was a flat and smooth playing ground. The one in Laos was previously filled with stones, clay balls, sandflies and branches. The weather was slightly cold and the children were well wrapped in thick coats of different shades and colours. The children seem to have better lives.
Farm animals – geese, ducks and cats roamed around freely, while cows feed on dry hay. Sapa minority villages don't seem to be in abject poverty, and perhaps, tourism has done them well.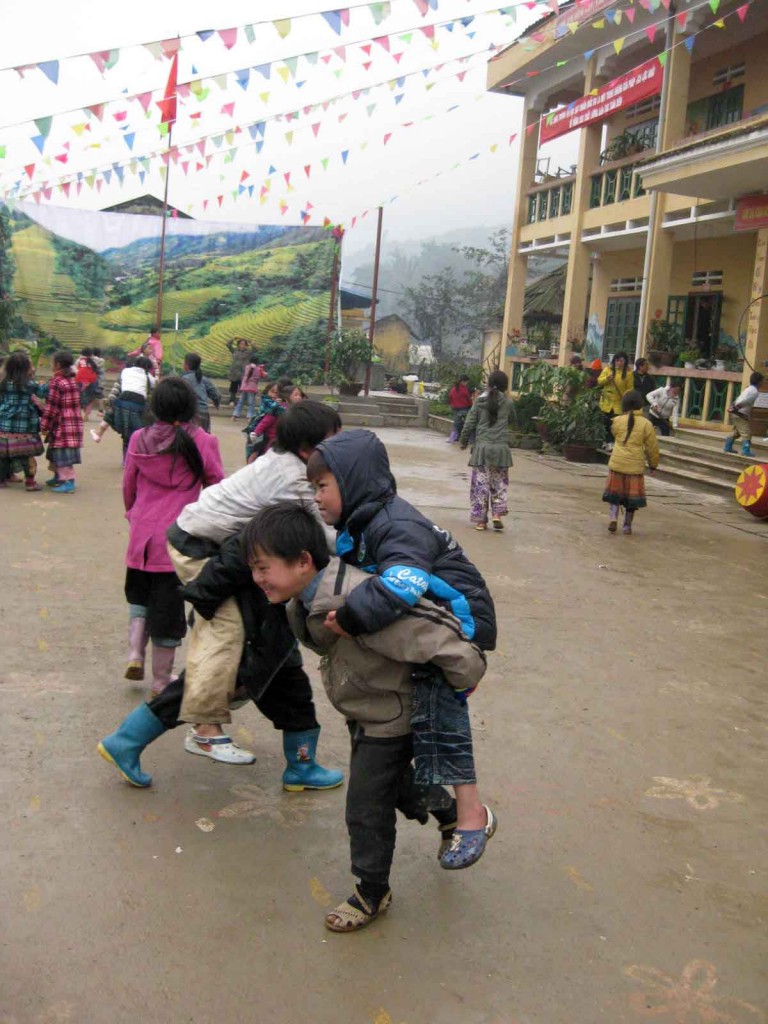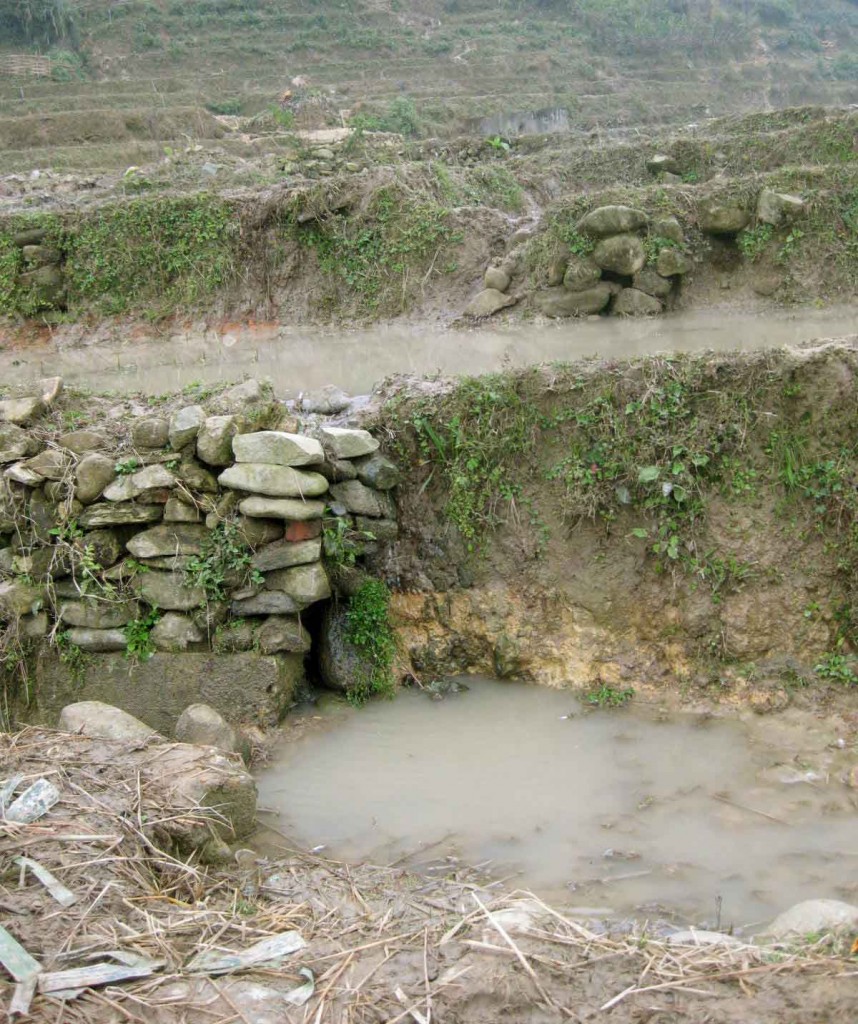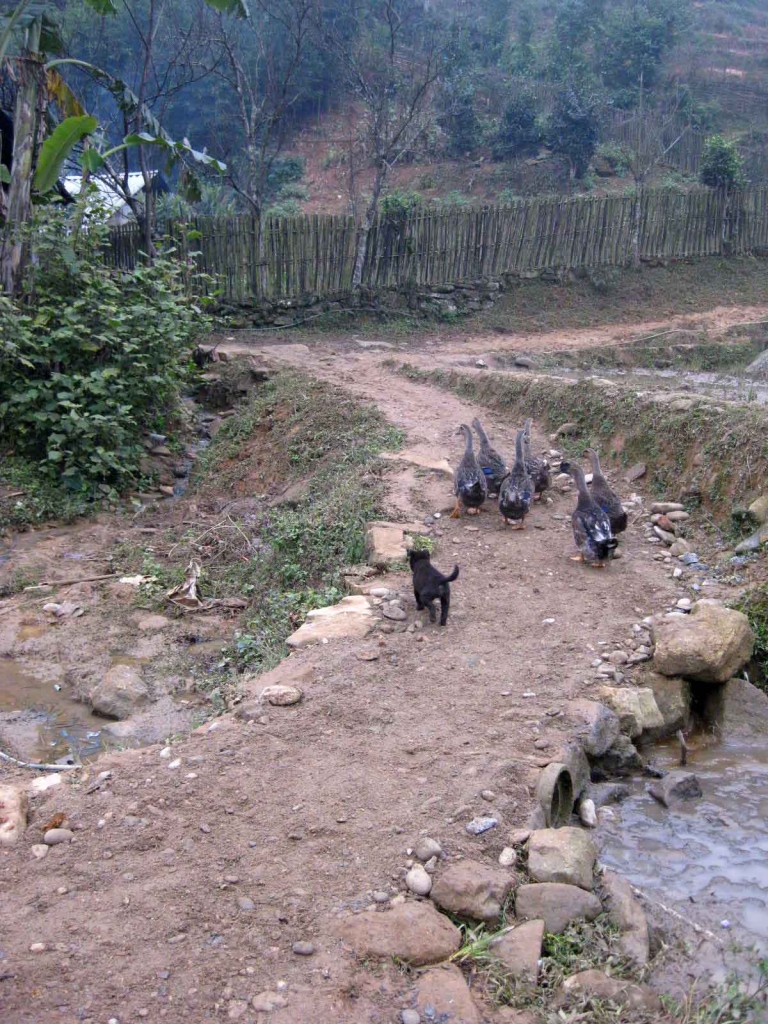 * * *
Also met some cute kids along the way