Eight Must Dos in Gili Trawangan
This is a continuation from: Tip – Getting from Bali to Gili Trawangan via fast boat / domestic flight
If I had a choice, I'll stay in our awesome villa and not come out. That was the first thought that floated in my mind when I first entered the villa we had booked. But yes, I'm glad I made the effort to venture out, because the island of Gili Trawangan has much to offer. Be it good food and drinks, to water activities, to a relaxing massage, Gili Trawangan is just as attractive as neighbouring Bali, with a unique touch of its own Gili style. I would say that the biggest difference between Bali and Gili Trawangan is the personalised feel of it all. It's somewhat more homely, the locals are much friendlier, and the pace, a little slower.
Hope you enjoy the 'Eight Must Dos in Gili Trawangan'. Do share if you have any other interesting ideas.
1. Eat and drink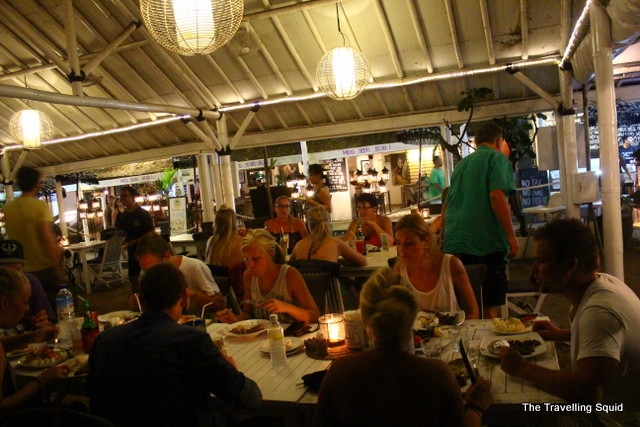 Gili Trawangan is home to a broad range of Western bars and restaurants serving great seafood, Gelato and cocktails. All you need is to do is to take a walk around the perimeters of the beach. We tried the seafood place Scallywags – it's a 5 minute walk away from the ferry jetty. Jumbo prawns was grilled deliciously with butter and garlic, and I remember the fish being very fresh too. (The vegetable kebab we had been was rather burnt around the edges, but nice nonetheless). Scallywags has a free flow of salad, bread and pasta.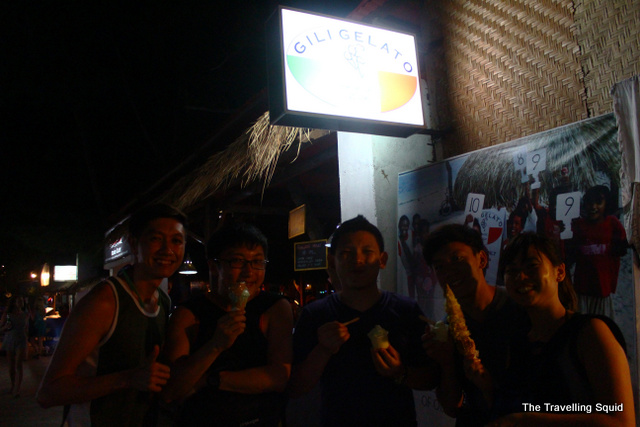 If you're an ice-cream lover, Gili Gelato is a 10 minute walk from Scallywags, which serves really great ice-cream.
If you're keen to try local food, we had Nasi Campur (Mixed Rice) at a simple hut along the beach. It's rice mixed with a bit of fish, beancurd with spicy gravy and tempeh (a type of crunchy brown bean solid). Coconut lovers will enjoy the ubiquitous coconuts which are available – though take note, unless they have been refrigerated, the coconut water inside is pretty much at room temperature.
If you're thinking of having a quick bite, you'll meet corn vendors along the way who dish out yummy buttered corn for about INR20,000 (SGD2.20/ USD1.75) per piece.
For late night snacking/ drinking in your villa, there are convenience stores near the jetty area where you can easily get packets of chips and drinks. You can get 1litre bottles of Bintang Beer for an affordable IDR30,000 (SGD3.20/ USD2.60) each : )
2. Pamper yourself with a massage
I wouldn't say the massages in Gili Trawangan are excellent, but they're affordable INR150,000 (SGD16/ USD12.80). At the place that we did the massage, couples get a 'honeymoon' package of RS250,000 (SGD27/ USD22) for two people.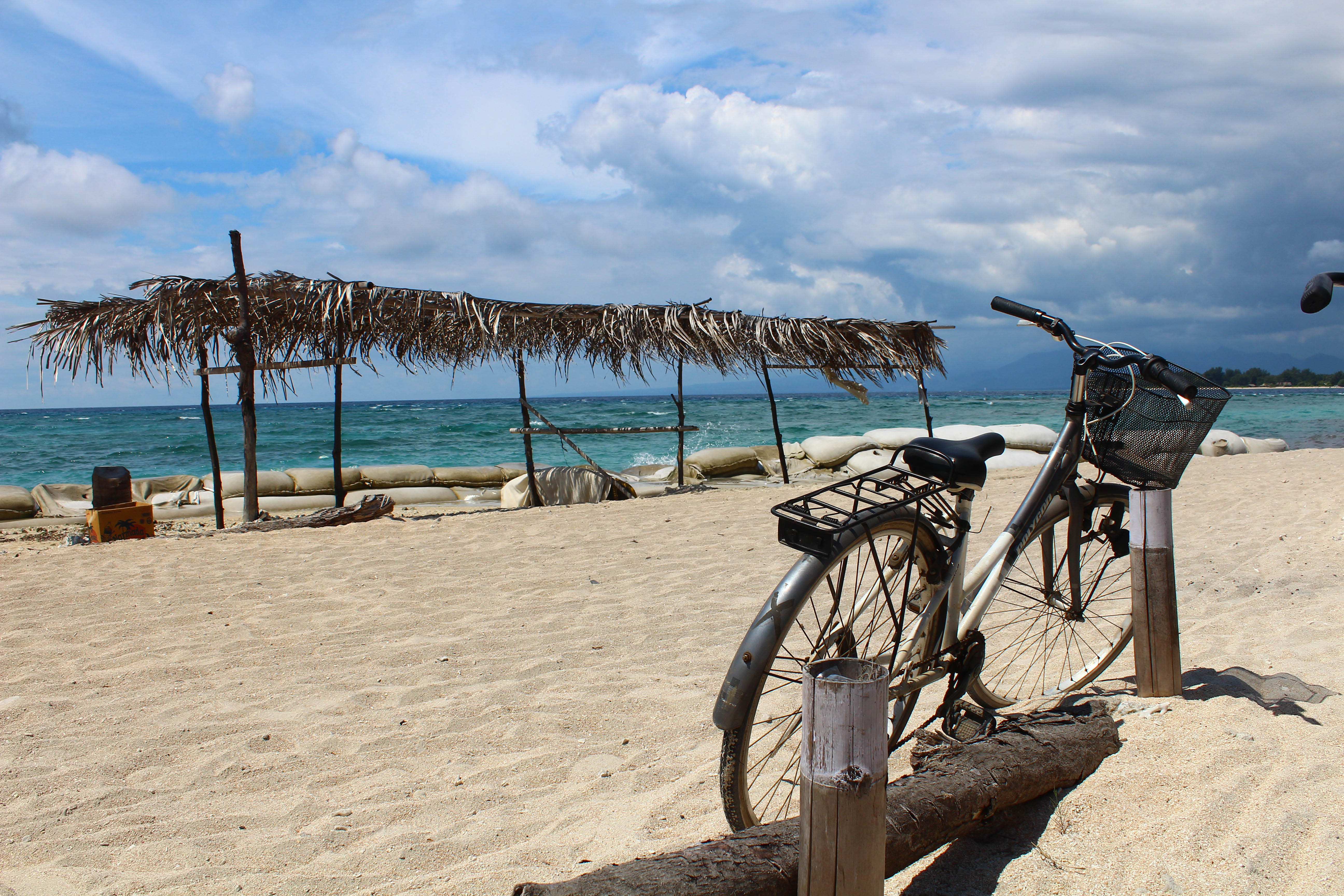 3. Walk around, or cycle
I would recommend walking around instead of biking, if you're keen to explore the beach and sandy areas. Bikes don't work very well on sandy terrain, and you may end up having to push them along throughout the stroll along the beach.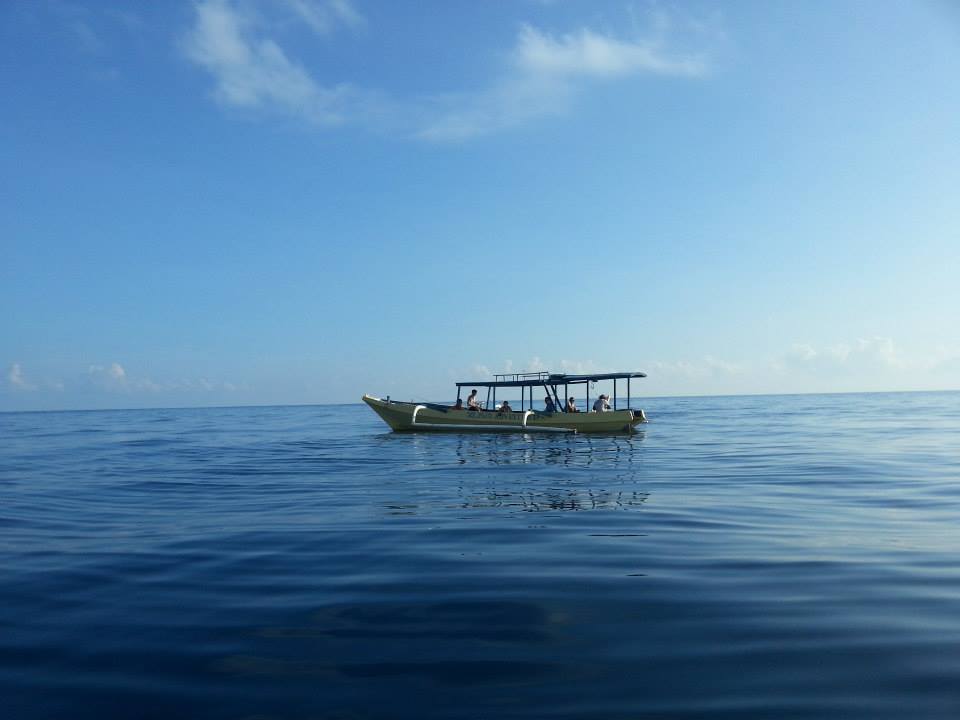 4. Catch the sunrise/ sunset by the sea
I know it can be challenging to catch the sunrise, especially since the sun is up even before 6.00am in the morning. But we were there at the beach at 7.00am, and it's really nice to catch the rising sun across a beach empty of people, with the only life form that of a sleeping cat.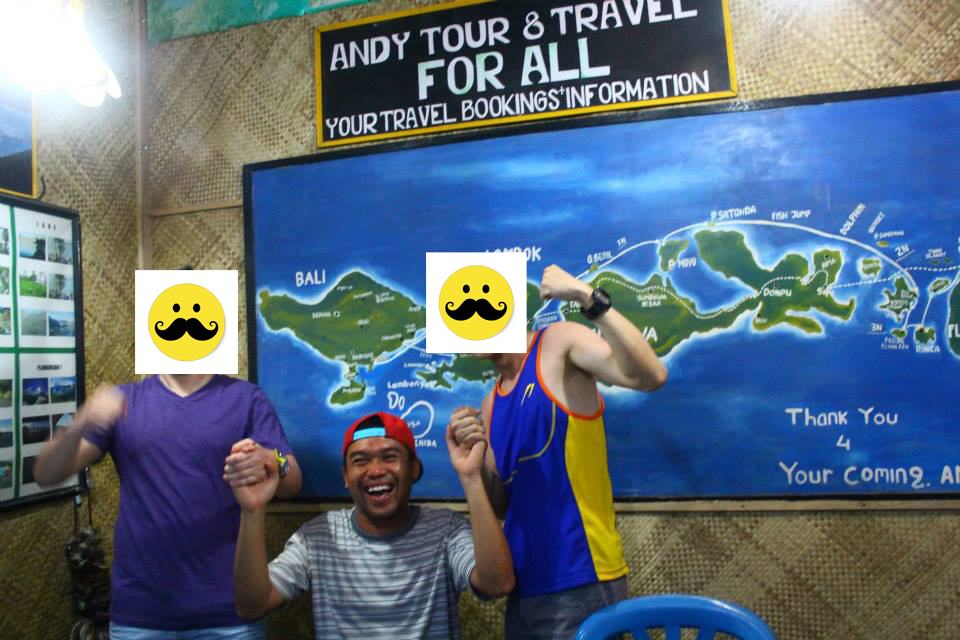 5. Make friends with the locals/ Make the tour operator your best friend
Through our few interactions with the people of Gili Trawangan, I personally found them to be very friendly and jovial. The men especially, were able to dish out jokes, and if you're able to have a glib tongue, discounts will come your way. (That's how we got our tour operator to cut the price of our ferry tickets (IDR250,000) to (IDR200,000). He also helped us arrange separate snorkeling and fishing trips, with a touch of his very interesting sense of humour.
* * *
6. Snorkel (and try not to go fishing)
I would encourage everyone to snorkel if possible. It's nice to enjoy the beach on land, but it's even better to see what's underneath. There are some nice colourful fishes out there. Our guide told us that there were some red coral at the bottom – when we went down it all seems pretty blue to me. The life jacket makes you feel safe, but that kind of restricts your movement a little.
I wouldn't recommend fishing because The Friends went on a separate fishing trip and it was puke-inducing for one friend. (Not so much the experience, but the rocking boat is not for the faint hearted.) Another friend purchased sea-sickness pills, which saw him feeling extremely drowsy throughout the whole morning. Also, do note that only two fishes were caught during the three-hour fishing trip. Hence the conclusion that fishing trips may not be that worth it. Unless you're a pro.
If you're keen to do fishing on your own, check out Sonik Gear from Total Fishing Tackle.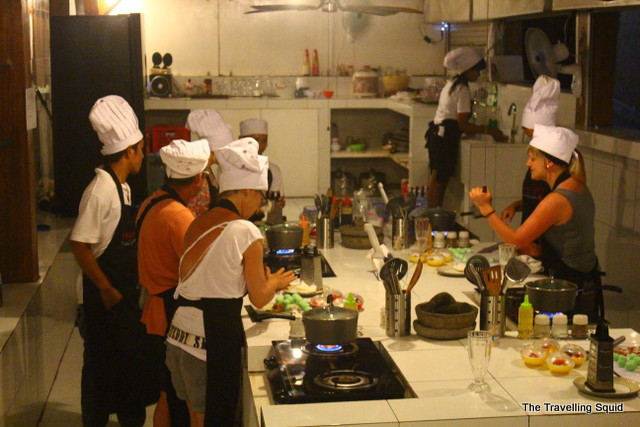 7. Enroll yourself for a Cooking Class
Gili Trawangan is also home to a cooking school, for those who would like to learn more about local Indonesian cooking. The cooking classes are conducted in English and from what I read from Tripadvisor, it's a great place to meet like-minded travellers and locals. For more information, checkout the Gili Cooking Class official site.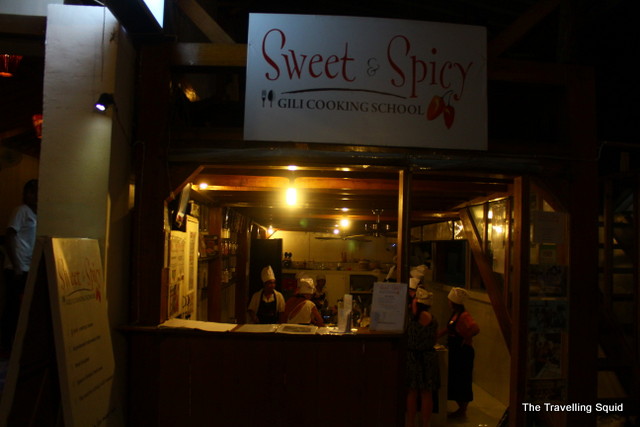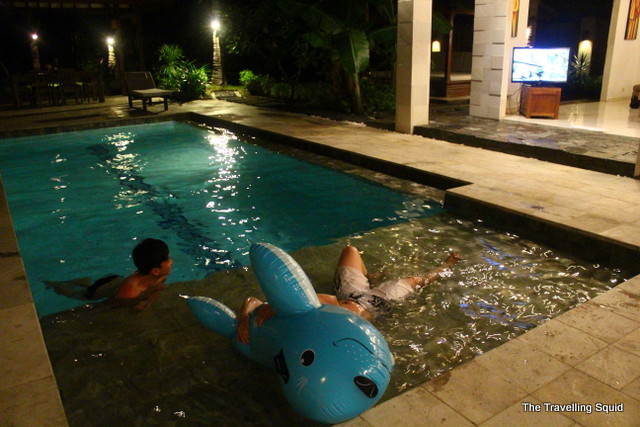 8. Indulge in a luxurious villa
I can't believe that I, Phebe Bay, the ardent backpacker would be telling you this. But yes, my tip is that if you're a working adult, just throw in that few hundred dollars, and ENJOY. I used to think that my only chance to stay in a villa was when I strike lottery, but who knows, we managed to stay there for two nights and still maintain a healthy bank account.
It's a very nice feeling, I must say, to be enjoying the wonders of a man-made home in a nature location. I would probably never be able to own such a property in my lifetime. But travelling is about having a taste of a variety of new experiences, bad and good. And I'm happy to have lived for a moment, albeit a brief one, the life of a Wealthy Tai Tai (Rich Man's Wife), who enjoys nature.