Recommendation: Head to Sky Garden for the Best Nightlife in Bali!  

If you're thinking of hitting the clubs for a one last epic night in Bali, Sky Garden is the place to go.
To be honest, I personally wouldn't know if Sky Garden has the best night life because I have not visited the rest of Bali's clubs and bars. But according to Tripadvisor, it was voted as the 'Best Night Club in Bali', and according to my Friend S who is very familiar with Bali's nightlife, Sky Garden is one of the decent and more happening clubs. What I mean by decent here is 'not dodgy'.
It's hard for a non-clubber like myself to go into details of why this club is so awesome. All I can say is that I enjoyed the drinks the most, because they were very affordable and good. The rest, well, wasn't that important (to me). Here's all I could remember from that epic night.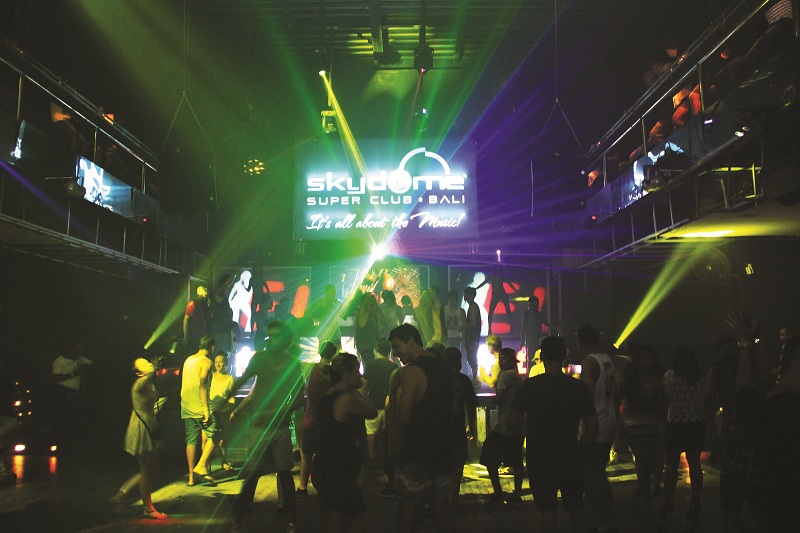 There's 7 floors of non-stop action
Which is a good thing cos everyone has a different beat that they want to groove to. With seven floors, there's bound to be something you'll like! (Either that you just don't like clubbing that much, or you haven't drunk enough. haha) The layout is a little bit tricky, and for someone like yours truly who loses one's sense of direction after a few drinks, it's better to visit the toilet with a chaperone.
Drinks are good, and they keep on coming!
Compared to the expensive and relatively 'gentle' drinks we get here in Singapore, Sky Garden is not for the faint-hearted. And you're bound to return in a happy state – that is, if you remembered how to return, and if you haven't conked out just yet.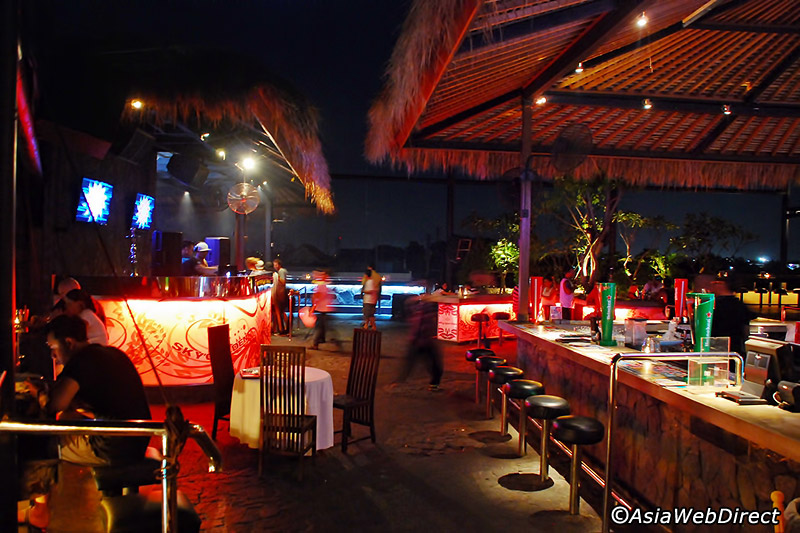 There are quieter places to retreat to if you're looking to have a conversation
Hey, if you met somewhat you want to get to know better, there are always places you could go to have a conversation. A bit of flirting is optional. And the place is not overwhelmingly packed with people, so you can always have your own personal space with a group of friends.
Toilets are clean
Yes, this I remembered the toilets very clearly, because I lost my sense of direction after some drinks, and was super worried I couldn't find my friends. Yes, apart from that, there's a team of cleaners who will check the toilet after you enter. For any signs of puke, vomit etc. It's very good service and there's an un-ending flow of toilet paper in there.
I'm sorry I have to end the post here with toilets, cos I don't remember much about that faithful night, apart from having fun, drinking quite a bit, getting lost, and… yes it's time to move on..
Have any good bars/clubs to recommend in Bali? Please comment!