Photo Story – Following a walking trail in Ubud
My time in Ubud can only be summarised with one word. Peace.
Okay, I wasn't feeling 'Peace' all the time, but there were just several moments, across terraced hills covered with acres of flooded rice paddies did I feel some inner peace. I felt as if I was cut away from the world. And material things like finding a job, or getting the latest mobile phone didn't matter at all. It's a great place to 'find yourself' (找自己).
While I have finally acknowledged in an earlier post that it would be good to stop travelling alone and start travelling with friends, Ubud was the one destination, I really enjoyed alone.
I'm not sure why. I'm not a big fan of art or music, which are features that Ubud is widely known for. But I fell in love with the walking trails, which was recommended by Lonely Planet.
Getting Lost
In all honesty, it's a little bit challenging, trying to locate the start of the trails. These trails are not widely used, and grass had grown over the footpaths, which left me quite clueless at times, trying to figure out where to go. I remembered walking into a hotel – Ibah Luxury Villas (despite not being a guest), looking for the start of the Campuan Ridge trail. Thank goodness no one chased me away. I must have walked up and down the same path numerous of times – and I'm glad my efforts paid off. To some extent.
Run in with a nasty dog
I also had a run-in with a dog who was sitting in the middle of the pavement, along Monkey Forest Road. As I approached, he growled unkindly at me. I ignored him and tried to walk past him, as I believed that a human and dog should be able to share a pavement cohesively.

Little did I know, it jumped right up and sank its teeth into my hand!! WTH! Thankfully, the skin on my hand did not break, and I was not left with an open wound. I thought to myself – what an inconsiderate dog! Later, while observing it from a cafe across the road, I realised it was a guard dog, probably warning people not to trespass into the field behind. Nonetheless, I felt be it guard dog or not, it should learn some manners.
On the Campuan Ridge Trail
The photos below were taken two years back. This was me attempting to do walk along the Campuan Ridge trail, but I'm not sure if I completed the entire walk. Something tells me I kind of stopped after the path got a little more quieter and more acres and acres of rice paddies lay ahead, with no sight of a fellow human being. I hate to admit this but fearless Phebe Bay has been struck by insecurity and fear during her travels. In the most unlikely of all places, such as the welcoming green rice paddy fields of Ubud.
The photos below will tell you of my experience, following a walking trail in Ubud.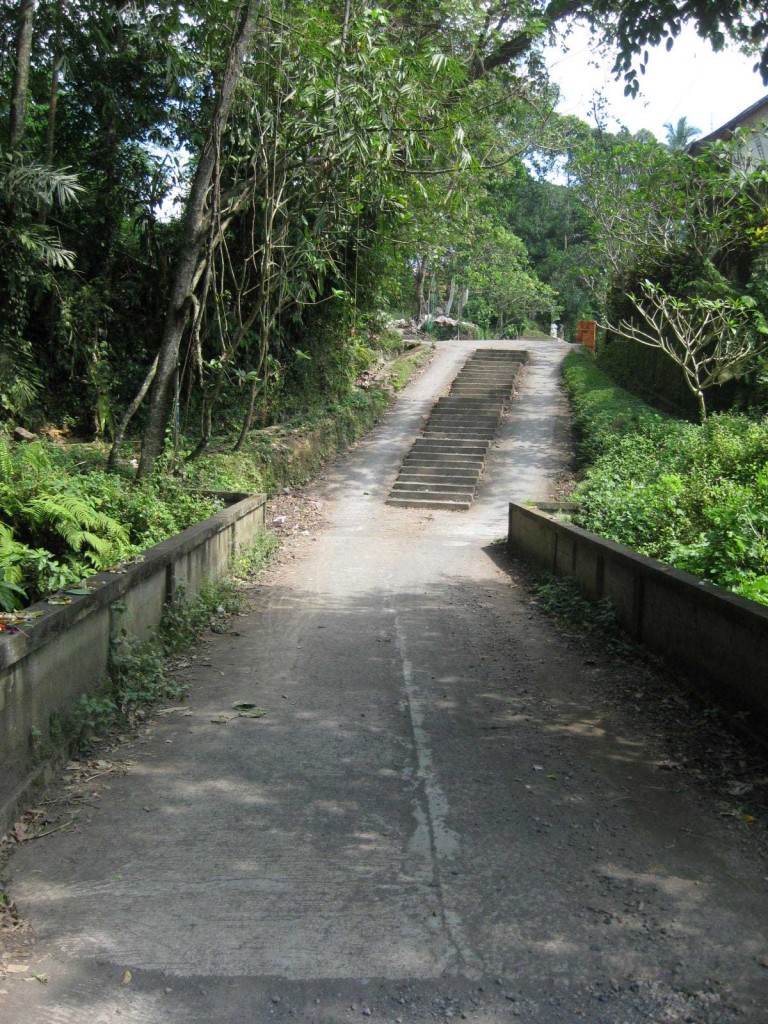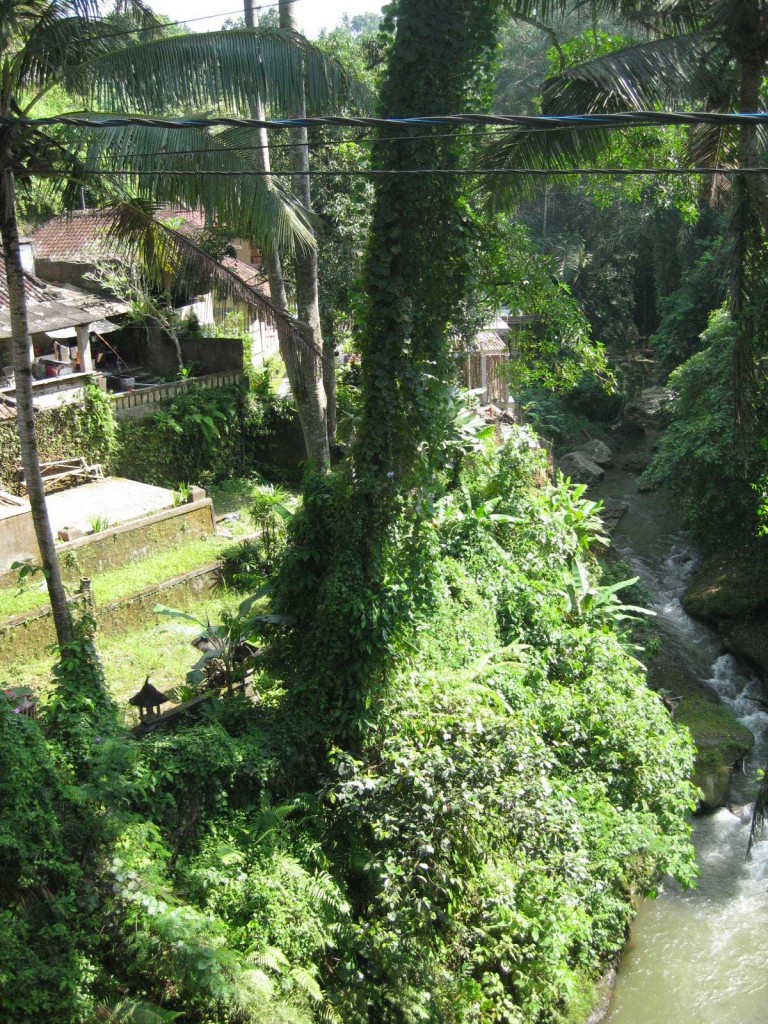 If you found the places above familiar, appreciate if you could let me know what were the names. I didn't have a guide and following the instructions on Lonely Planet without a map was very, very challenging.
Penestanan & Sayan… coming up!
I however, did remember the Penestanan trail vividly as I nearly got lost, and nearly fell into Ubud's grand river, Sungai Ayung. To this date, I would have the plants and trees by the side of the Sungai to thank for, (as my benefactor). And thankfully, no snakes, worms or insects had crawled on me. More details for an upcoming post. Stay tuned.