Photo Story: Exploring the famous Spanish market La Boqueria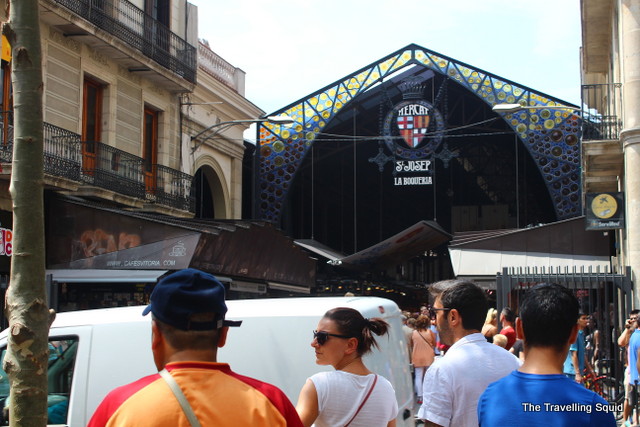 If you love visiting markets in different cities, La Boqueria, located along Las Ramblas is a must-go. It's not just any market. It's a market that is steeped with historical significance. And a place full of great affordable food, drinks and tapas bars. It's probably the best value-for-money food option you can get while visiting Las Ramblas. Do take note though, it is pretty much packed with people at all times of the day.
History of La Boqueria
Every market has its own history, and La Boqueria probably beats them all with its history dating back to 1200s.
According to the official website, La Boqueria was born as travelling market located at La Ramblas. It originated as an open-air market, in front of the gates of the old city wall (Pla de la Boqueria). It was where fruit and vegetable traders from local towns and farms nearby would sell their products. The space inside the city at that time was too small to accommodate a big market the size of the current La Boqueria. As a result, it was located outside the walls of the city.

As the market's popularity grew, farmers from neighbouring towns were stopped from trading here. As the competition within the market grew increasingly fierce, there would be arguments and fights between the old greengrocers and the new ones. For convenience's sake, the markets from the two near squares were merged in to one and named La Rambla de Sant Josep.

In 1914 the market with the metal roof was inaugurated. From there, a series of improvements began, not only at a sanitary level, but also at an aesthetic and decorative level. Over the years, La Boqueria has become the most emblematic market of all the network of markets in Barcelona. The present stall owners are mostly of the third and fourth generation.
Market Stalls
You can find pretty much every type of food, fresh or cooked, here. If you're living in a service apartment with a stove, the fresh seafood can be really tempting. Otherwise, just make do with some takeaways like ready-made jamon (ha-mon) (Spainish ham), croquettes or tapas.
In pictures – Exploring the famous Spanish market La Boqueria
The pictures pretty much say all about the place. Enjoy!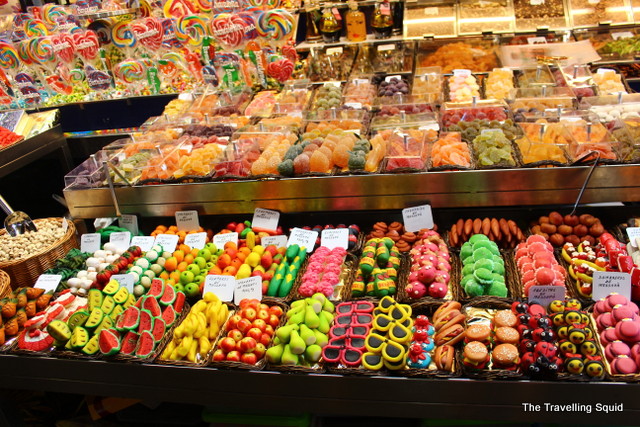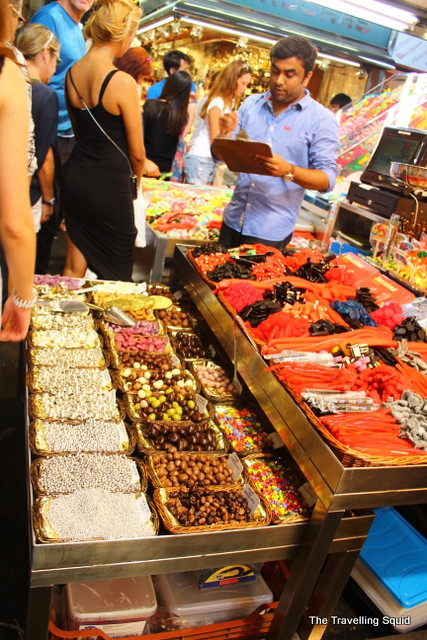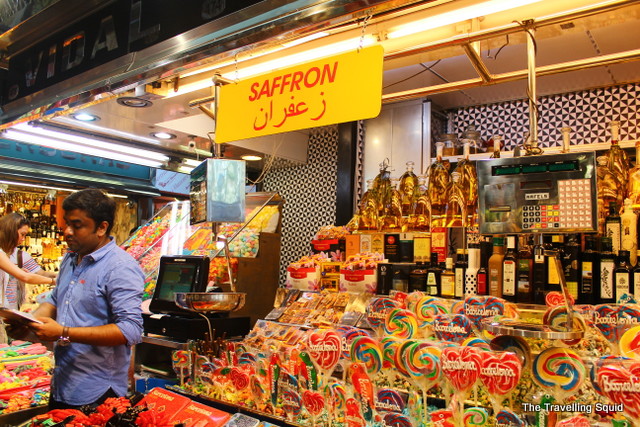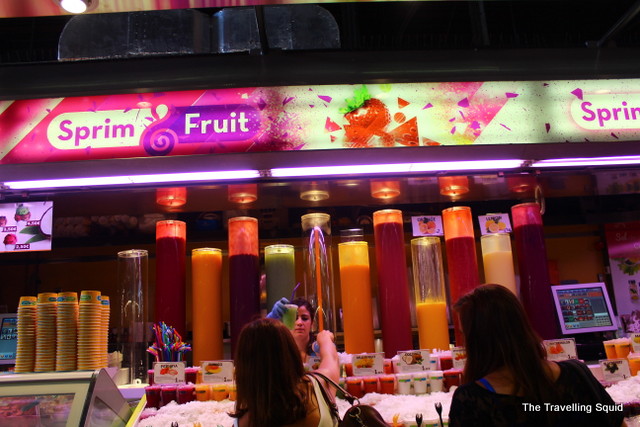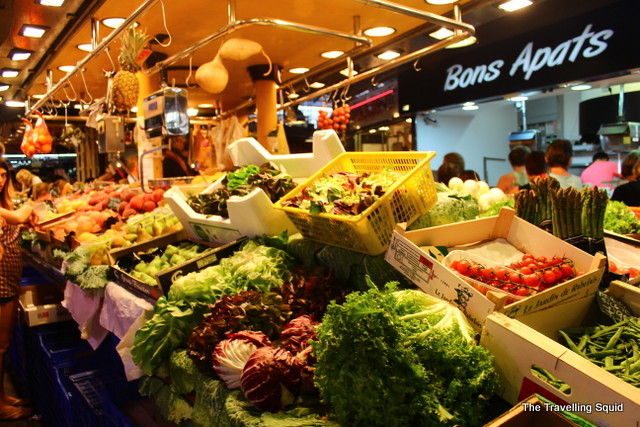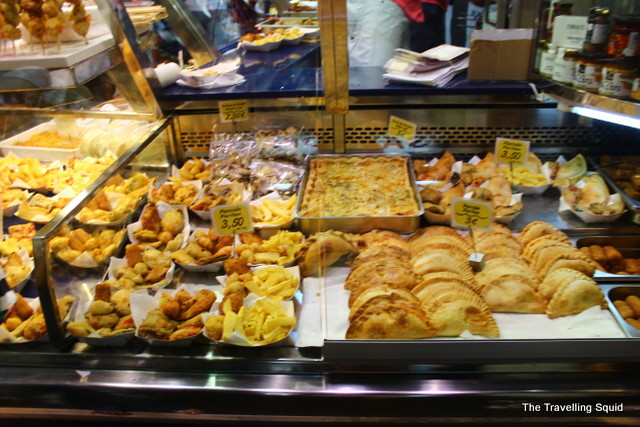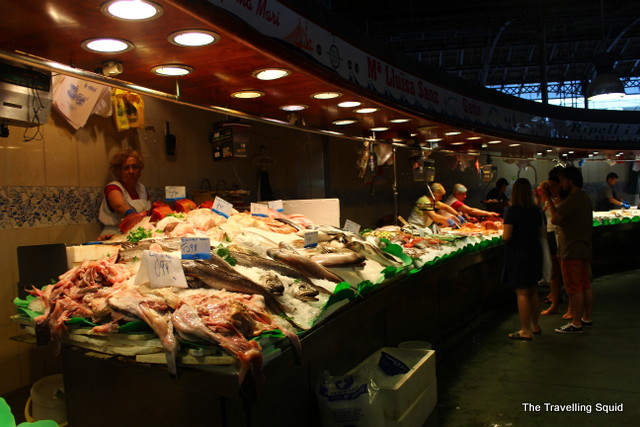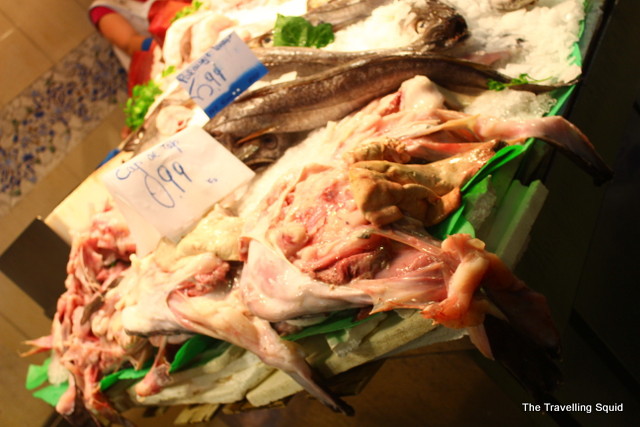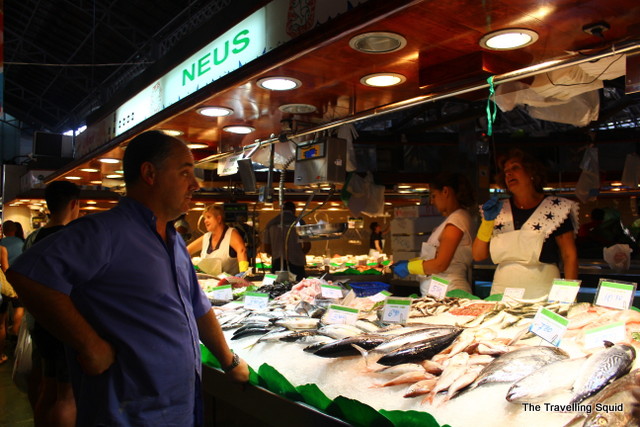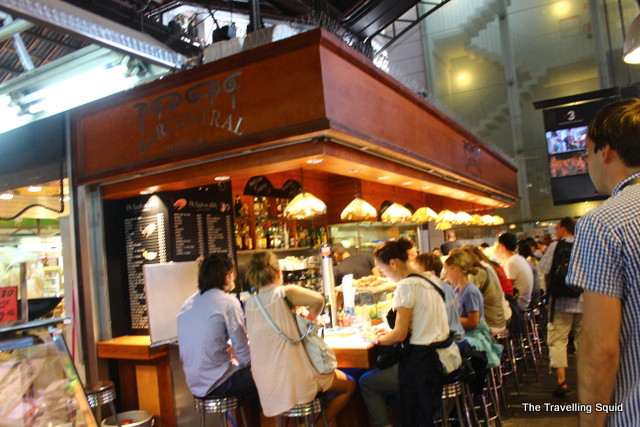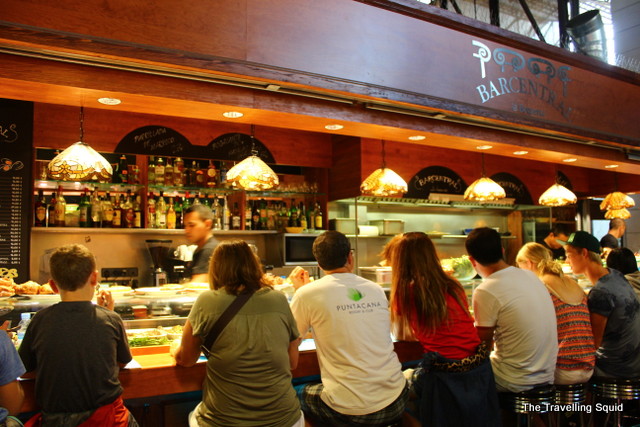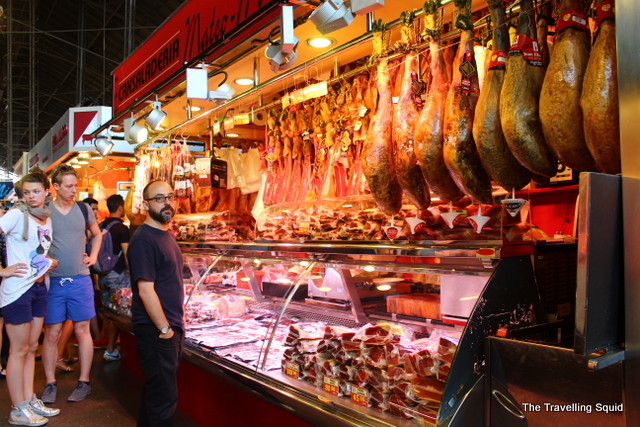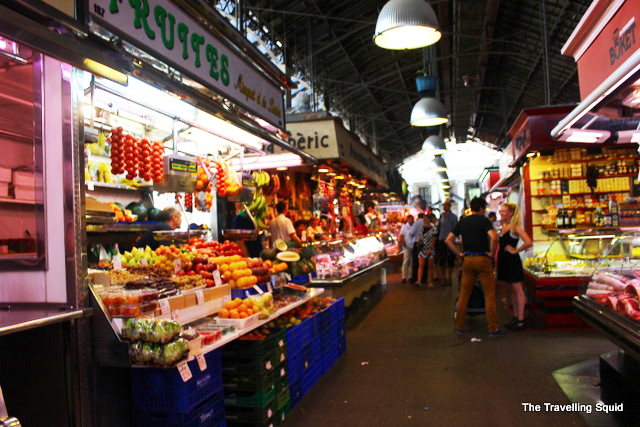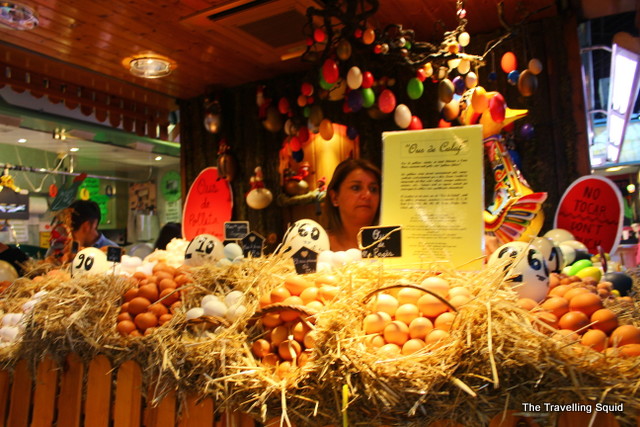 The Travelling Squid's Take
Apart from being really packed, I did enjoy my time at La Boqueria. There's nothing much to buy for a tourist, though the tapas bars did have really good food. There was also an unpleasant and mischievous Spanish man who rubbed his bags of cold fish on our legs on purpose, which was really quite annoying, especially when you're really hungry, waiting for a seat at La Boqueria's most famous tapas bar. Don't wait until you're hungry to find a place to eat. Chances are, you would have to wait for another 30 minutes before getting a seat at one of those ever-crowded tapas bars, especially during meal times. So be patient!
Watch out the next post on eating at the famous tapas bar – El Quim de la Boqueria.