Photo Story: A walking trail from Avinguda Diagonal to Placa de Catalunya
We chanced upon this simple walking trail from Avinguda Diagonal to Placa de Catalunya by accident. After visiting La Sagrada Familia, our next stop was Las Ramblas and the Gothic Quarter.
We decided to alight at the Diagonal metro station which was along the same line as the Sagrada Familia metro station. Our walking trail started from Avinguda Diagonal to Placa de Catalunya, then onwards to Las Ramblas. We figured that a walk would allow us to capture some sights of the city that we would have been missed, if we had taken a metro directly.
Time spent
From Avinguda Diagonal to Placa de Catalunya it's a short walk (1.3km) and will take you about 15 minutes if you don't make any stops.
From Placa de Catalunya to Las Ramblas it's another 800m and will take you about 10 minutes.
Avinguda Diagonal
According to Wikipedia, Avinguda Diagonal is one of Barcelona's broadest and most important avenues. It's called Diagonal because it cuts Barcelona from east to west, according to the city's compass.
Today, it remains to be a much-transited avenue and many companies and hotels treat it as a privileged location, which can be seen from its architecture and international brands that ply the sidewalks.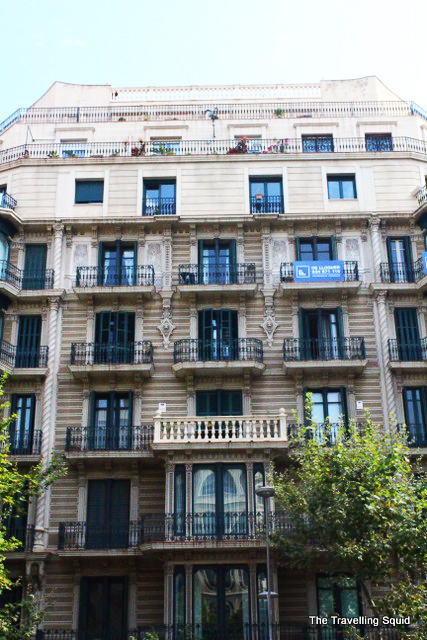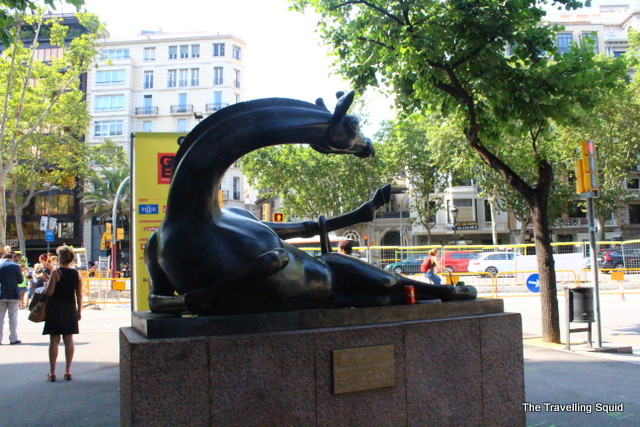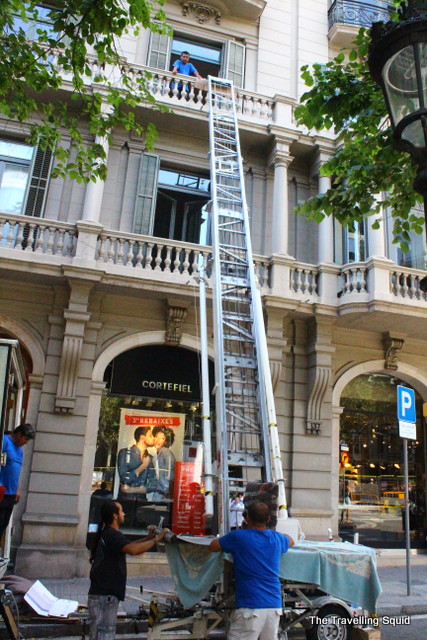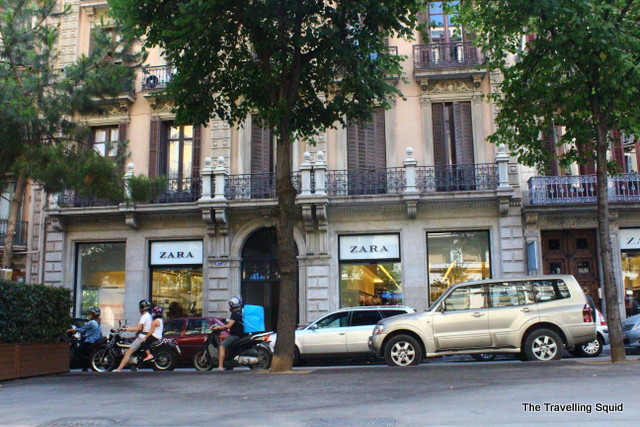 Placa de Catalunya
According Wikipedia, Plaça de Catalunya means "Catalonia Square" in English. It is a large square in central Barcelona that is generally considered to be both its city centre and the place where the old city (see Barri Gòtic and Raval, in Ciutat Vella) and the 19th century-built neighbourhood of Eixample meet.
Some of the city's most important streets and avenues meet at Plaça Catalunya: Passeig de Gràcia, Rambla de Catalunya and Las Ramblas. The plaza is well-known for its fountains and statues, its proximity to some of Barcelona's most popular attractions, and for the flocks of pigeons that gather in the centre.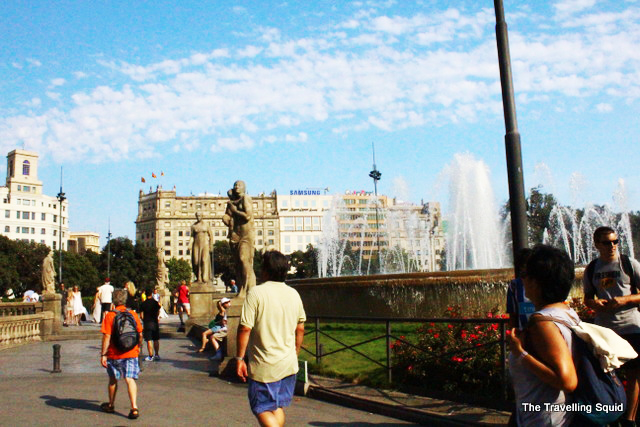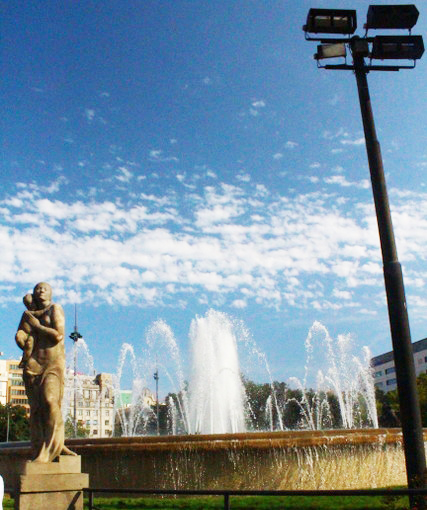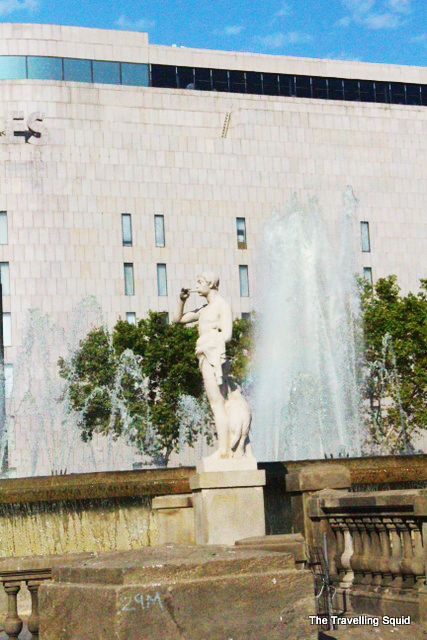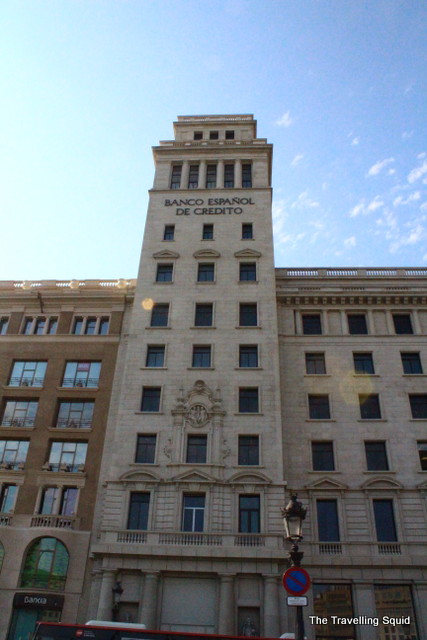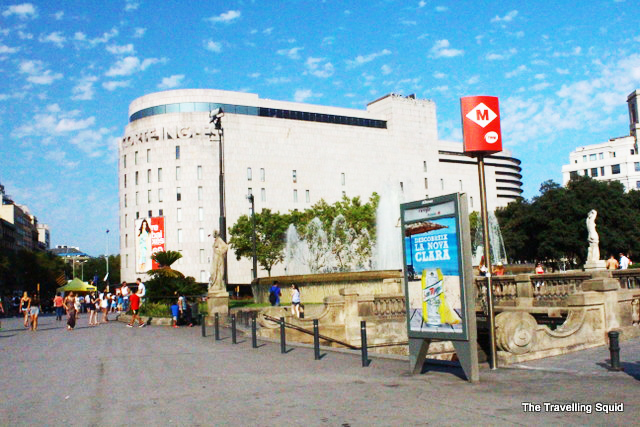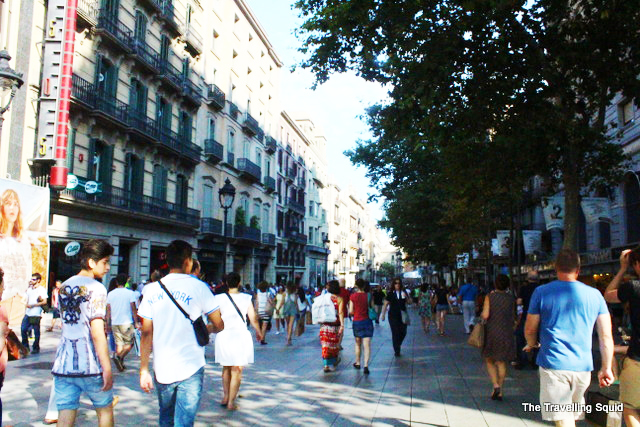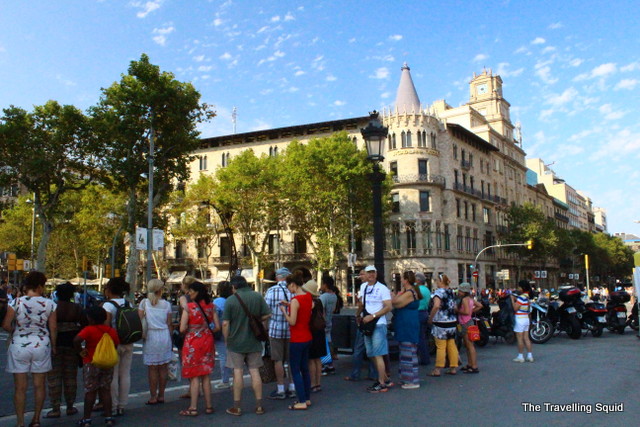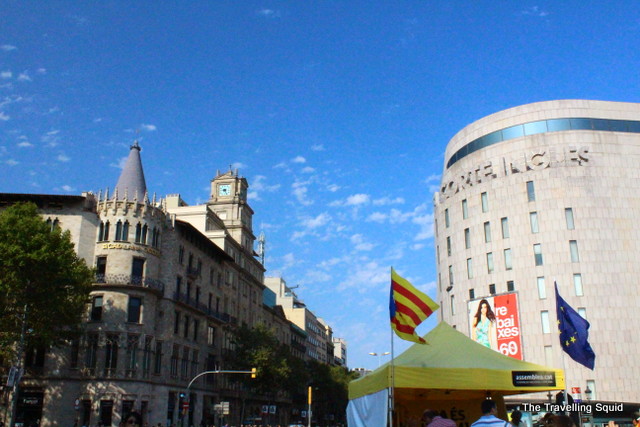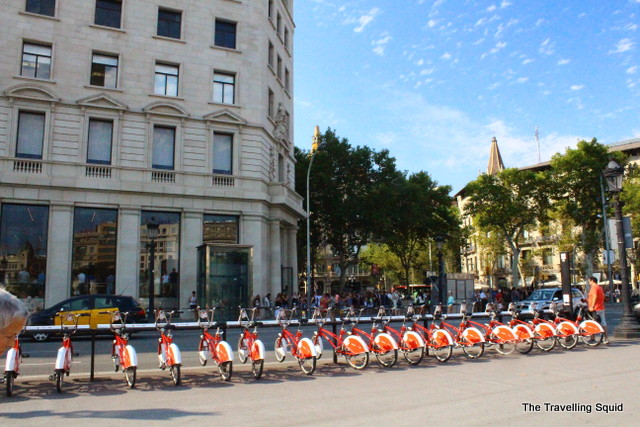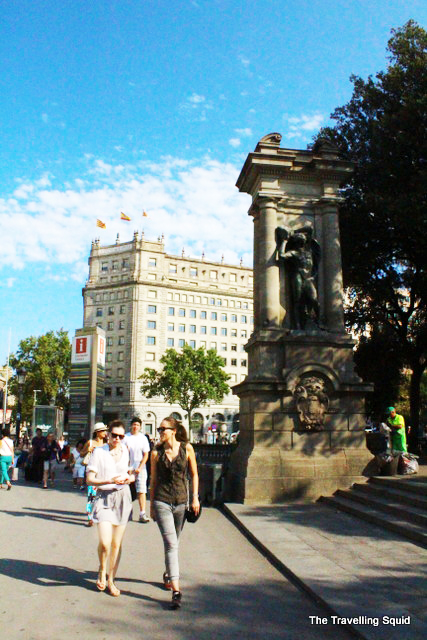 The Travelling Squid's Take
Getting around Barcelona is easy, with its extensive metro system. But the 30 min walk from Avinguda Diagonal to Placa de Catalunya was a good alternative. Being new to the city, we didn't know where the shops were exactly, and I was very happy to pass by Zara along the way. Apart from the shopping, we were sheltered from the afternoon sun by trees which lined the pavements. There are also many cafes for you to sip a coffee or nurse a beer and rest the legs, while taking in the city at the same time.
To me, a walk down Avinguda Diagonal was just nice – there were not too many people, like in Las Ramblas. The street was wide and I was happy to take each step at a leisured pace. Hope you will enjoy the walk as much as I did, if you ever choose to take it.
Watch this space for the next post on Las Ramblas!