Must-try: Great tapas at Ziryab in Barcelona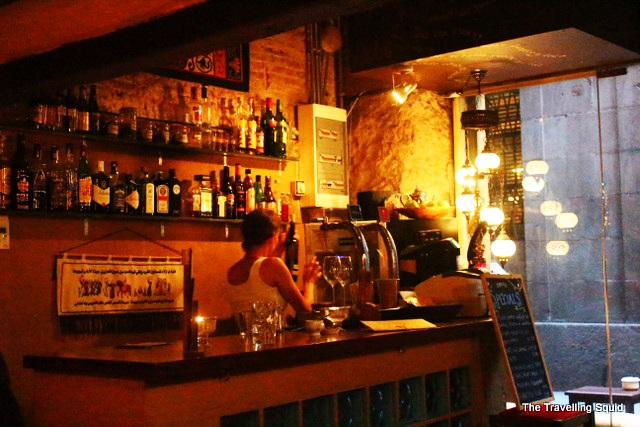 To get hold of the best things in life, a little hard work is required. Just like searching for the tapas at Ziryab in Barcelona, which was tucked away at a back alley some streets away from the Gothic Quarter. In fact, its location: Calle de Grunyi was so hard to get to, that none of the people we asked, even local shop owners knew about the place.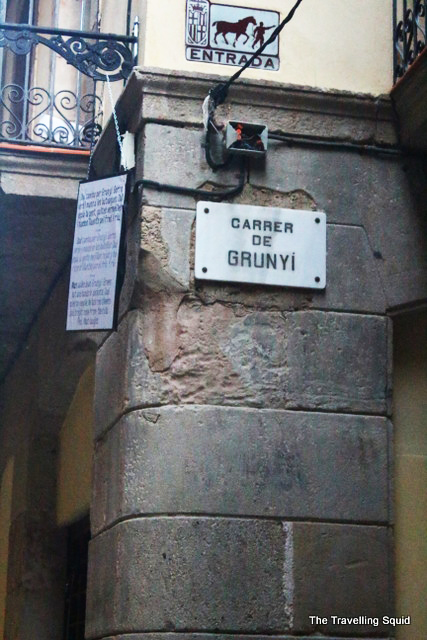 But we preserved. Only after tapping on the Wifi connection of a neighbouring restaurant did we manage to use Google Maps to get to the place. Phew! It took us about 45 minutes to find our way.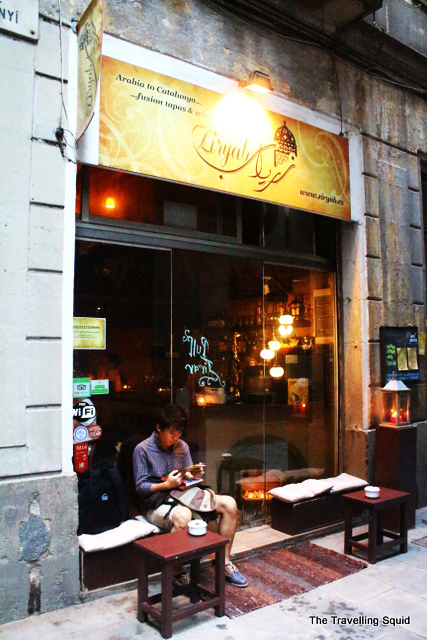 It is important to make a reservation before going. When we arrived, it was 20 minutes past our reservation and the staff had given our seat away. The waitress asked if we could wait for a few minutes. And we got a table soon after. Do note – due to its awesome Tripadvisor reviews, it can get pretty packed especially during weekends.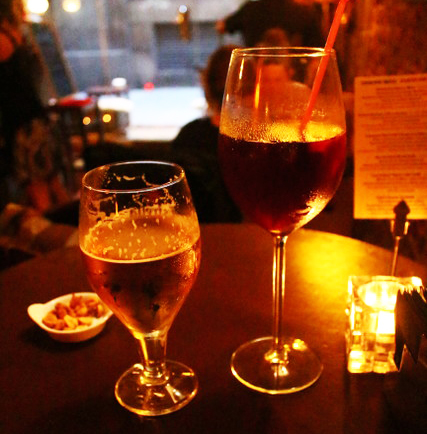 The sangria and beer were okay – you know the usual. The walls were decorated with Arabian words – the place had a nice feel to it. The staff was real nice. They spoke fluent English, had a nice sense of humour and made us feel welcomed.
We ordered two rounds of drinks and three types of tapas.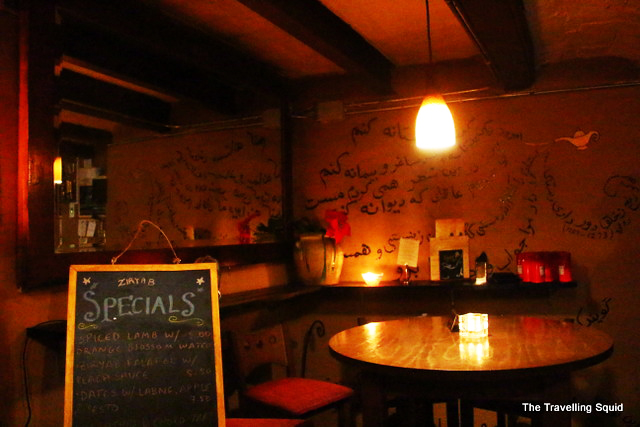 Spiced lamb with orange blossom water – €7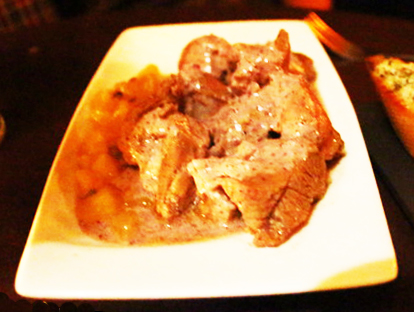 The lamb was succulent – and there was a nice light, orange flavour to it. More than enough to be shared between two people.
* * * 
Jamon and olives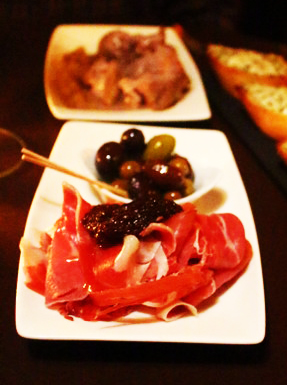 I am a big fan of parma ham and was interested to try its Spanish brother. The ham was of the right texture. Not too salty, like the ones we had tried before. It went well with the spicy paste and the olives!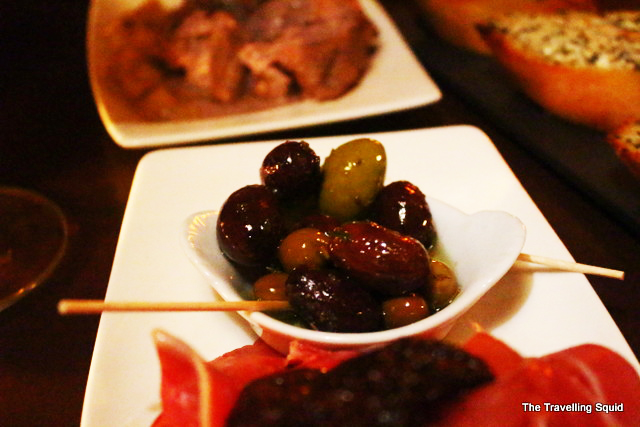 * * * 
Bruschetta with goat cheese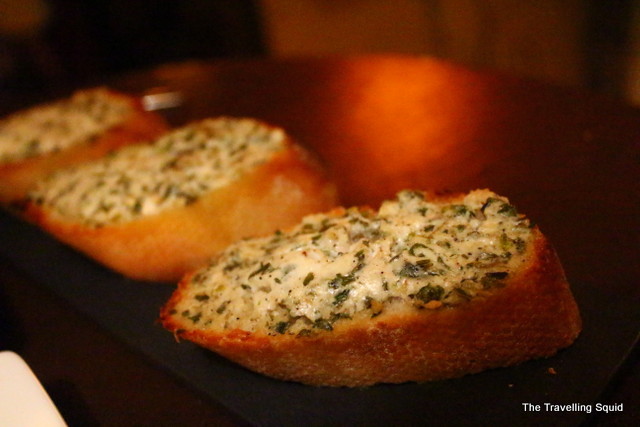 * * * 
Amaretto Sour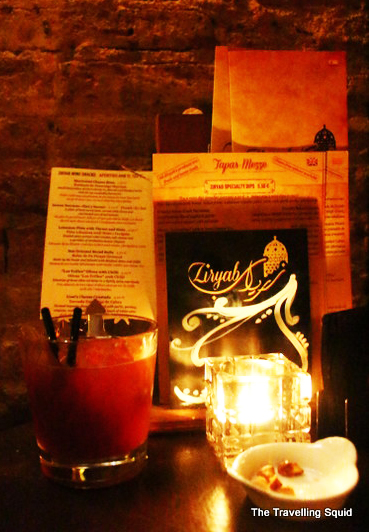 The waitress recommended this, after I said I had a liking for amaretto.
* * *
Gin and tonic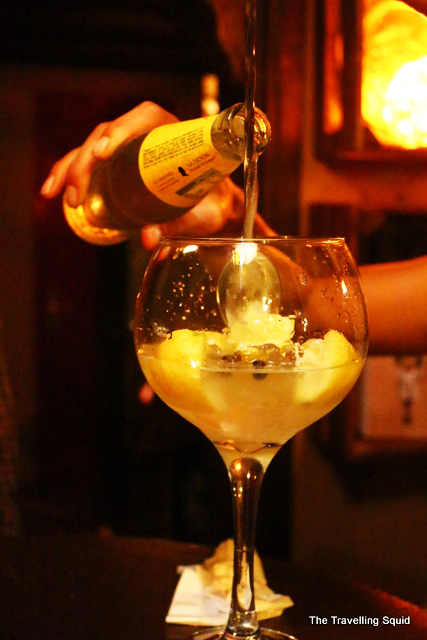 When asked for a recommendation for something strong, the waitress recommended the gin and tonic. It was the most classy gin and tonic I ever had. The waitress brought the gin in a big glass. And later topped it up with tonic using a spoon. Very classy.
* * *
The Travelling Squid's Take