In pictures – Visiting Barcelona Cathedral in the Gothic Quarter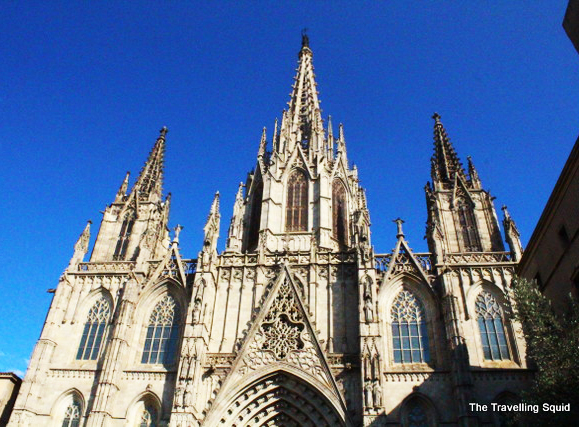 As mentioned in a previous post on La Sagrada Familia, there was some competition between Barcelona's Cathedral and La Sagrada Familia to be the hallmark sight of Barcelona.
Perhaps this post would help you decide which you have a better preference for.
According to Wikipedia, The Barcelona Cathedral, also known as the Cathedral of the Holy Cross and Saint Eulalia is the Gothiccathedral and seat of the Archbishop of Barcelona, Spain. The cathedral was constructed from the 13th to 15th centuries, with the principal work done in the 14th century. The cloister, which encloses the Well of the Geese (Font de les Oques) was completed in 1448. In the late 19th century, the neo-Gothic façade was constructed over the nondescript exterior that was common to Catalan churches. The roof is notable for its gargoyles, featuring a wide range of animals, both domestic and mythical.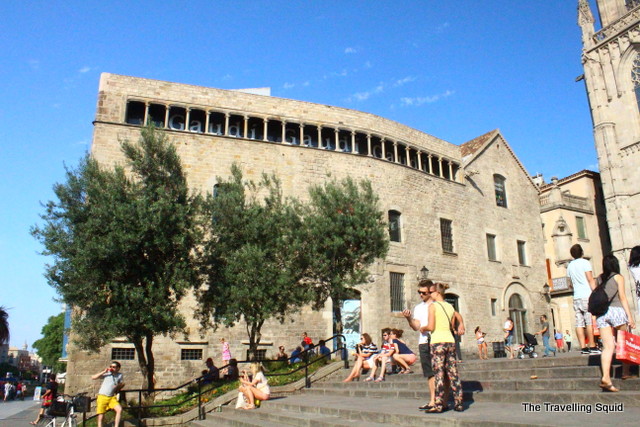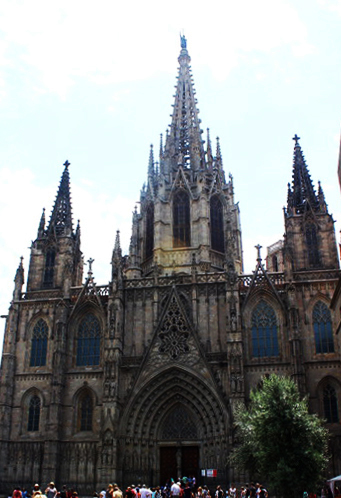 No shorts are allowed
Girls, if you happen to be in a pair of shorts, there is a guide who will be to make sure that you get covered. For that you would have to rent a shawl for €5. To overcome this and the somewhat overbearing gatekeeper, I slipped on a pair of newly bought jeans from Zara at one of the alleyways and proceeded to enter. The gatekeeper did not notice, only when we were about to exit did I flash a very purposeful smile in his direction.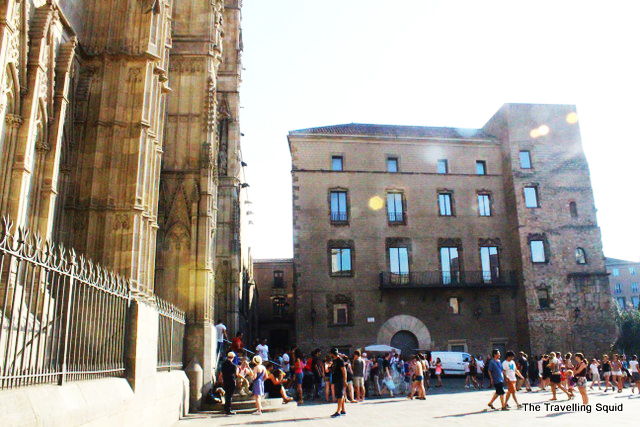 Barcelona Cathedral – On the Inside
According to Wikipedia, the cathedral is dedicated to Eulalia of Barcelona, co-patron saint of Barcelona, a young virgin who, according to Catholic tradition, suffered martyrdom during Roman times in the city. One story says that she was exposed naked in the public square and a miraculous snowfall in mid-spring covered her nudity. The enraged Romans put her into a barrel with knives stuck into it and rolled it down a street (according to tradition, the one now called Baixada de Santa Eulàlia). The body of Saint Eulalia is entombed in the cathedral's crypt.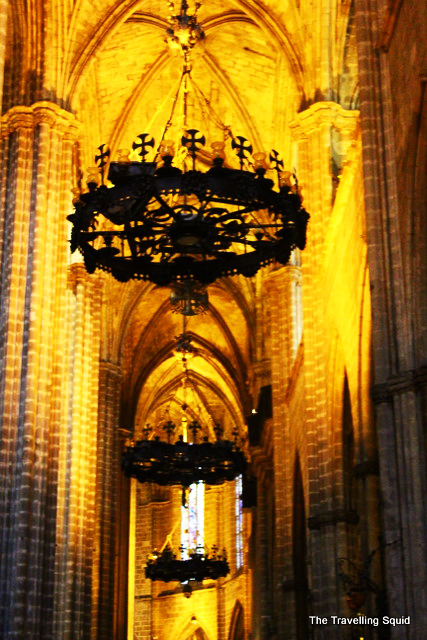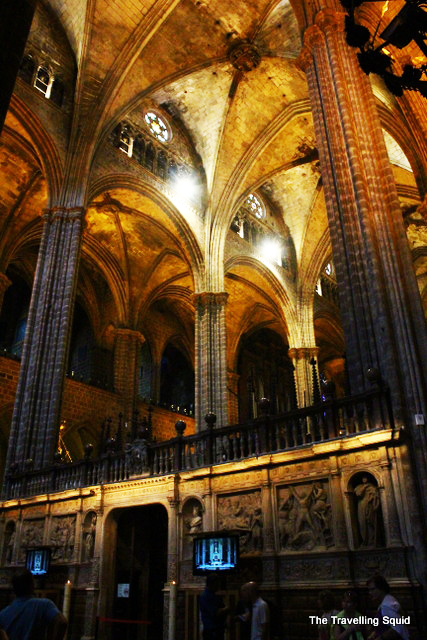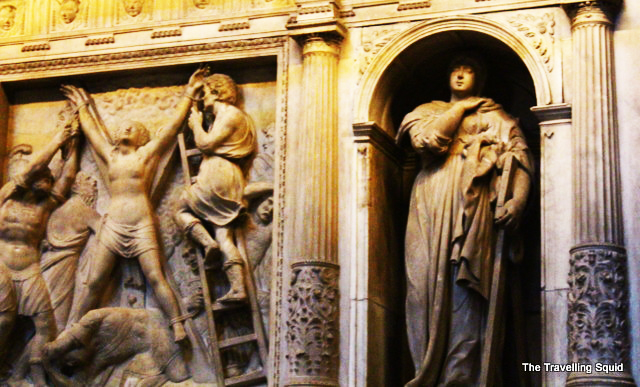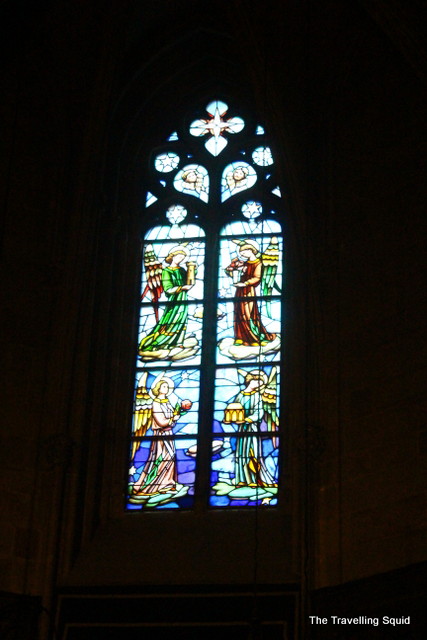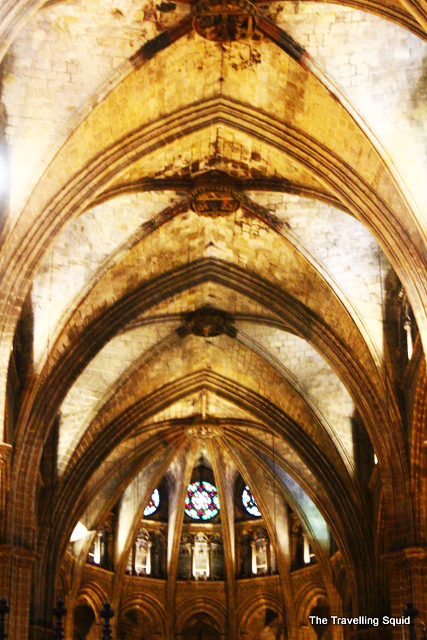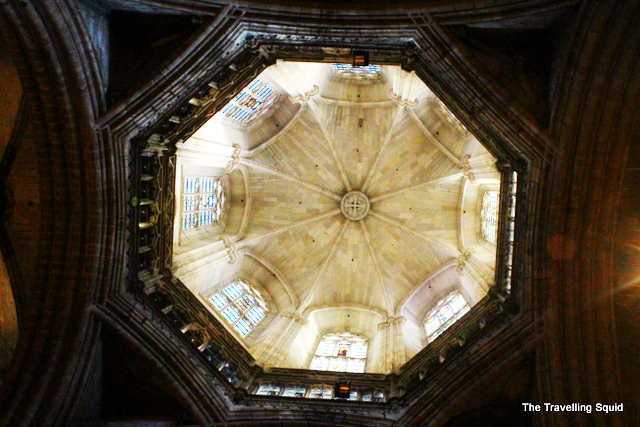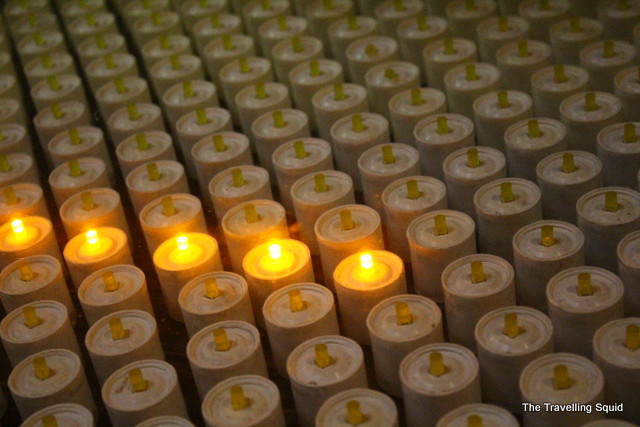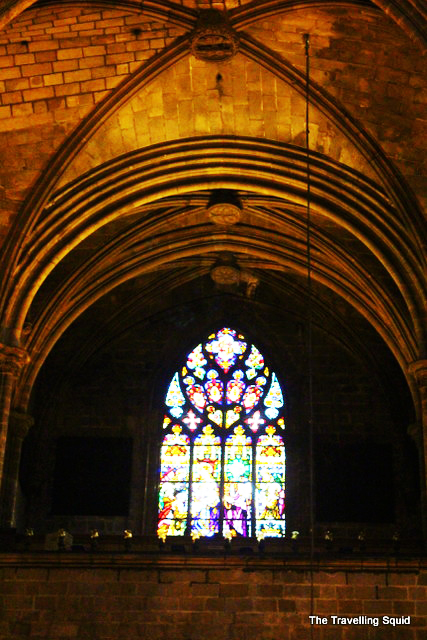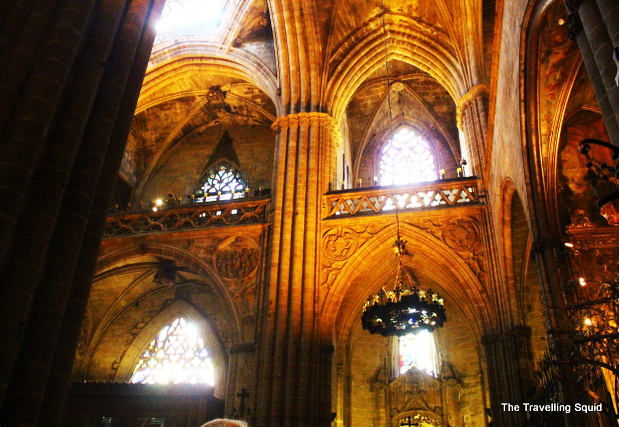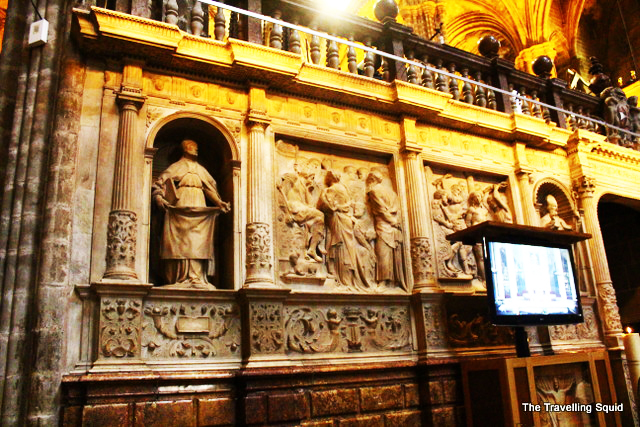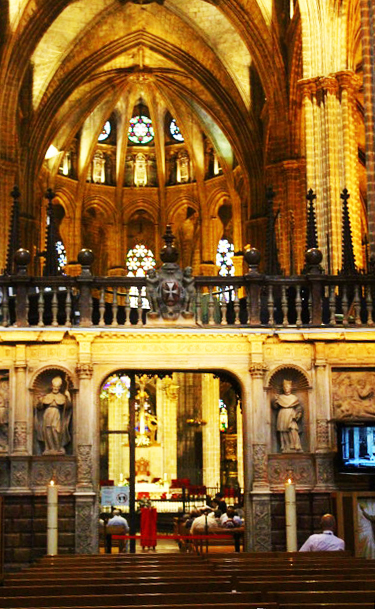 The Travelling Squid's Take
Barcelona Cathedral, like La Sagrada Familia is a work of art, but in different directions. To be honest, I found the somewhat violent nature of the statues and stories surrounding Barcelona Cathedral a little unpleasant. It is hard to imagine the amount of cruelty going on in the past. That's why I would view Gaudi's La Sagrada Familia in a much better light. And the reflections of nature in his works, from the pillars that resemble tree trunks and the ceiling which resembles a forest canopy does bring an interesting perspective to cathedrals. To me, the La Sagrada Familia is the one and only hallmark of Barcelona.
What are your thoughts? Do you prefer Barcelona Cathedral or La Sagrada Familia?
Stay tuned for the next post on the Barceloneta Beach!