Must eat: Visit Can Ros for the Best paella in Barcelona
*The Travelling Squid and her companion paid for the meal here. 
One of my main goals of visiting Spain was to try its world-famous Paella dish. I had sampled several versions in restaurants back in Singapore, and made my own as well. (I thought mine was not bad tasting), but when I tried the one from Can Ros, it was amazing.
Located in the quiet neighbourhood of Barceloneta, Can Ros is an authentic place much unlike the touristy outlets right along the streets of Barceloneta leading to the beach. It's also slightly more expensive.
Unlike the touristy restaurants which open early, Can Ros opens from 1pm onwards for lunch. It closes at 4pm and reopens at 7pm for dinner. Don't expect five-star service because the main clientele of Can Ros is Spanish people, and the waiters there don't speak much English.
Nonetheless, it was a really rewarding experience, even though the wait for the paella was long (20 minutes).
The Travelling Squid's Take
The rice was cooked in a pan, which was showed to us as it was, and later distributed onto plates. The portions were just nice – not super large but decent. The rice was really good – it must have been made with really good seafood stock because you could feel the freshness of the sea in your mouth. The prawns were fresh and succulent, and there was nice bits of fish and squid in the middle.
My only wish was for more ingredients. Three quarters through the rice, I felt that the ingredients were diminishing and I had to conserve a little morsel of prawn and fish to have it with the rice. That aside, it was very much the best dining experience I had in Barcelona.
It costs us €16.50 per person for the paella, with a minimum order for two pax.
We ordered a bottle of water and the total bill came up to €36. We left a tip as well. To be honest, it's slightly more pricey than the paella which can be found on the tourist street which goes for €10 per pax. Nonetheless, as I have learnt from my travels in Europe, if you want quality and fresh food, you got to pay for it.
The paella was so filling that we skipped dinner that day – so if you even things out, it's quite value for money.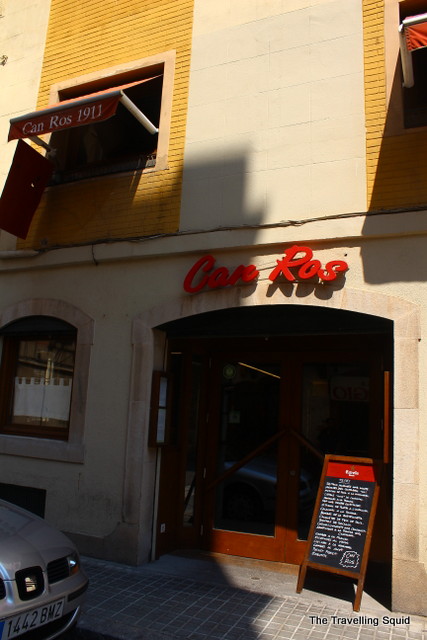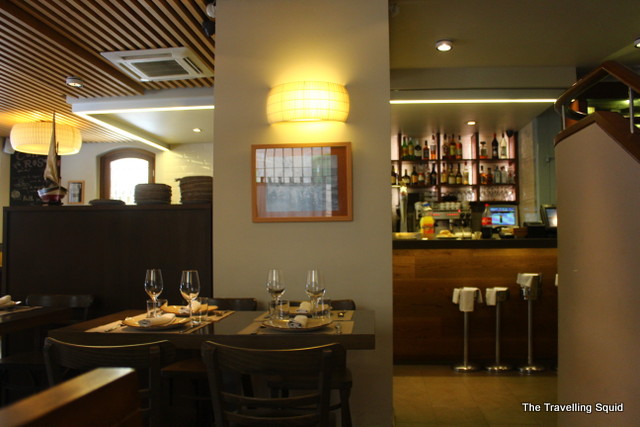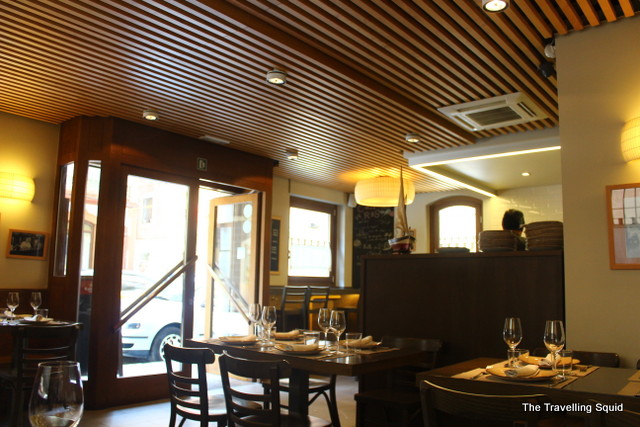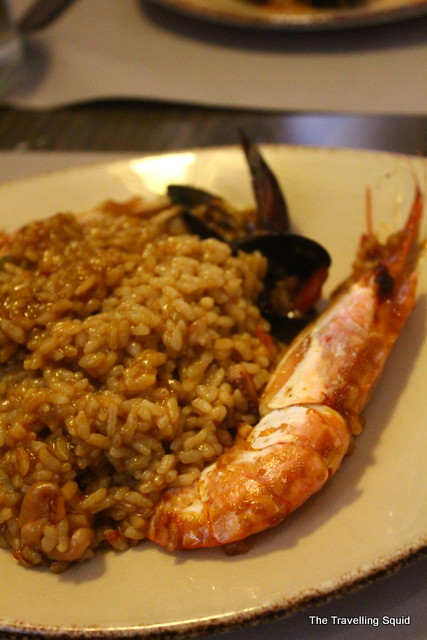 We were contemplating trying the fideua – the noodle version of paella but decided to go for the more authentic thing instead. We did eventually try it at a restaurant in Madrid. Watch this space to find out more!
Can Ros

for the Best paella in Barcelona

Opening hours:

Tuesday to Sunday
Lunch: 13:00h – 16:00h
Dinner: 19:00h – 23:00h.

Closed Mondays and on Christmas.

Address: 

C/ Almirall Aixada nº 7
08003 Barcelona

(It's easy to find. From the beach, walk along the main street towards the metro, and turn left at Carre Almirall Axiada.)

For more information, please visit: http://www.canros.cat/. The website is available in Catalan only. That being said, Google Translate will help you through, so no worries.

* * *
Around the neighbourhood of Barceloneta, near Can Ros:
We arrived at Can Ros an hour early before it opened at 1pm, so we took the time to take some photos around the neighbourhood. Thought I'd point out some interesting sights during our time there.
Bar Bodega Sergio
If you're keen on an afternoon beer, Bar Bodega Sergio is a really old school bar. It was pretty crowded when we were there. It is very popular with Spanish uncles, many of who were having a conversation, a tipple and a smoke.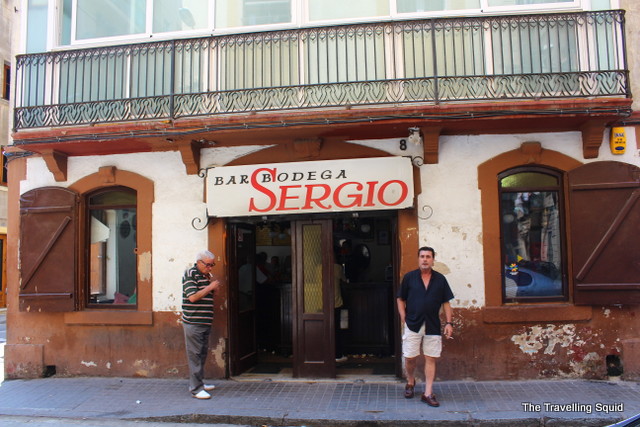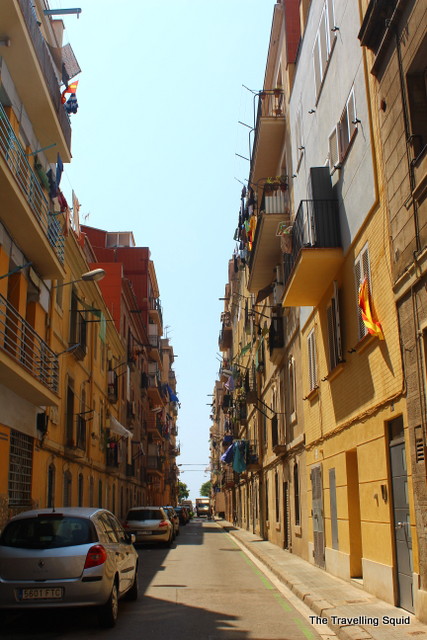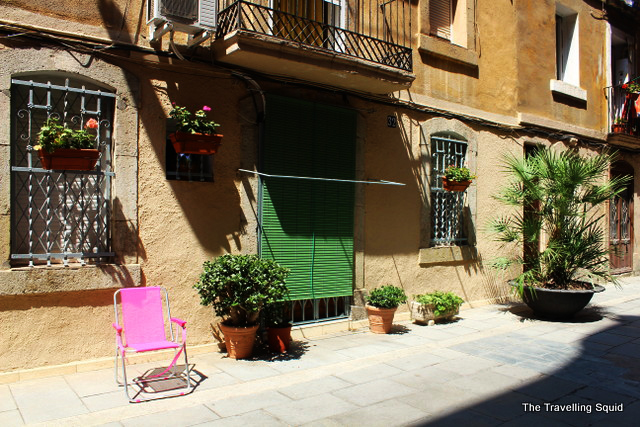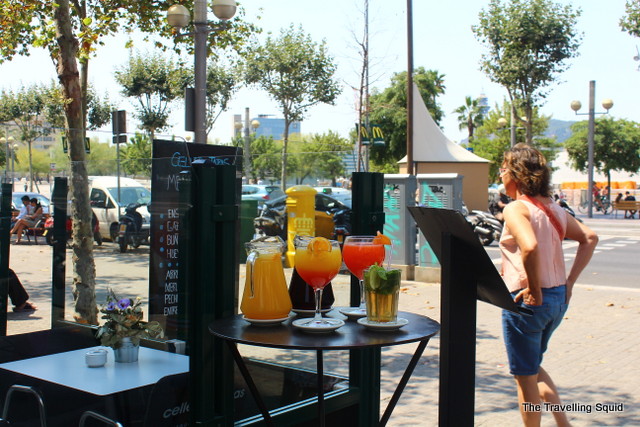 El Rey De La Gamba
This restaurant was everywhere – essentially quite a long street down. Was it good? According to reviews from Tripadvisor, it's pretty decent, though some said to go there for quantity, not quality. Feel free to check it out, and let me know your thoughts! Of course, trying out Can Ros should be your priority. Hope you have fun paella tasting!