Must-eat: Visit Cervejaria Ramiro for the best seafood in Lisbon
Eating at Cervejaria Ramiro was by far one of the best eating experiences we had during our three-week stay in Europe. For the freshness and quality of seafood and a bottle of wine, we expected a shocking bill at the end of the meal. But it wasn't the case and we wished whole-heartedly that we had ordered more exotic dishes, like king prawns.
The restaurant got very busy especially during dinner time, and it took the service staff some time to get back to us with fresh plates and towels.  Also, if you're on a budget, pay attention to what the waiter recommends you to order.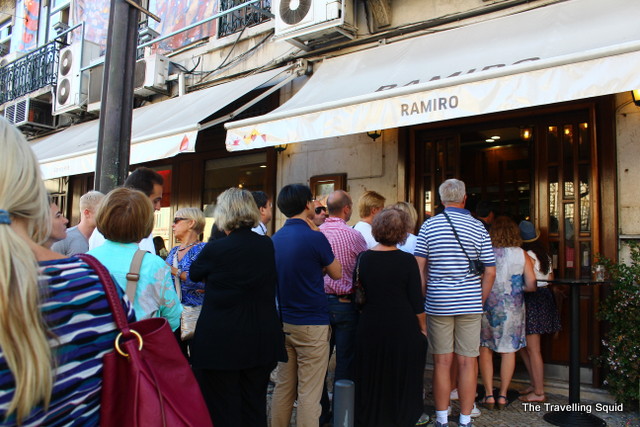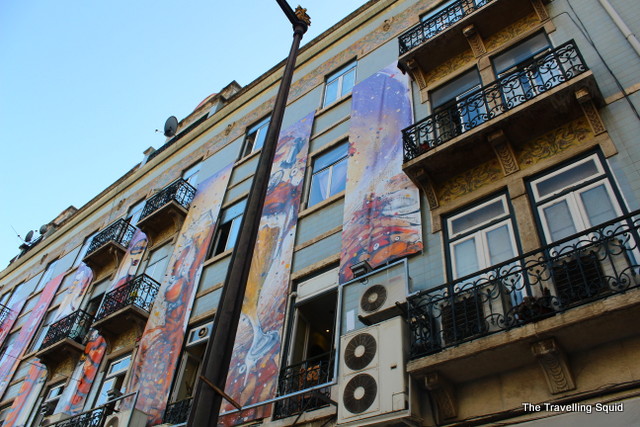 What we ordered
Apart from superbly good food, we found that the waiters can be a tad aggressive when it comes to ordering.
When we first entered the restaurant, the waiter asked for our drink order. I said white wine and he brings us a bottle, without asking if we would like it to be in a glass or bottle. It turns out fine in the end, because the wine isn't too expensive (about four times cheaper than what you would get by opening a bottle in Singapore.)
When taking our orders, there are specific dishes that the waiter pushes for. Therefore keep a tab on the number of dishes as you may end up over ordering. In the end, we ordered four main dishes. Crabs, oysters, prawns and clams.
The Food
The food in general was very good. It was very fresh, possibly the best I had ever tasted in a while.
Bread (3 types) – €2.70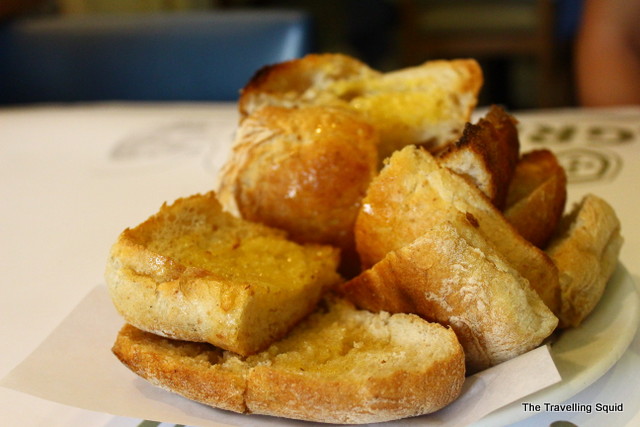 The bread is really good. The restaurant staff has considerately applied some butter on it, perfect for lazy diners like yours truly. The bread also goes really well with the roe which came together with the crab dish we ordered.
Wine (Solar de Serrade) – €12.20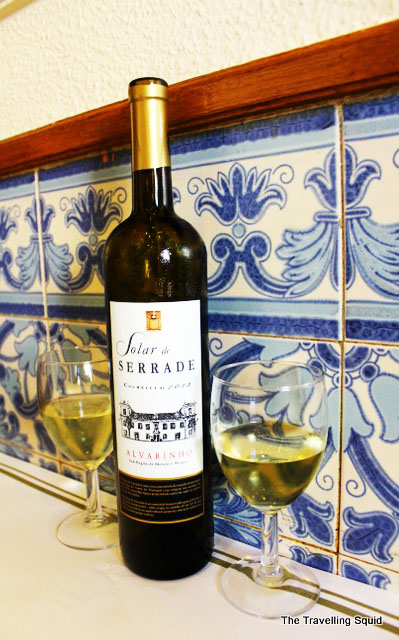 The wine – Alvarinho Solar de Serrade was very good and of great value for money given the price. It went well with the seafood we had ordered.
Prawns (300g) – €11.40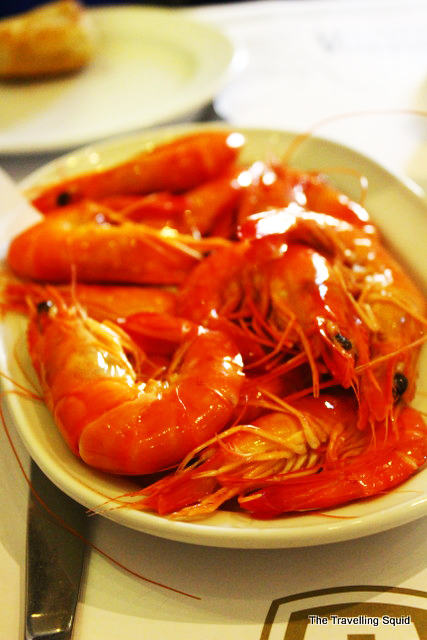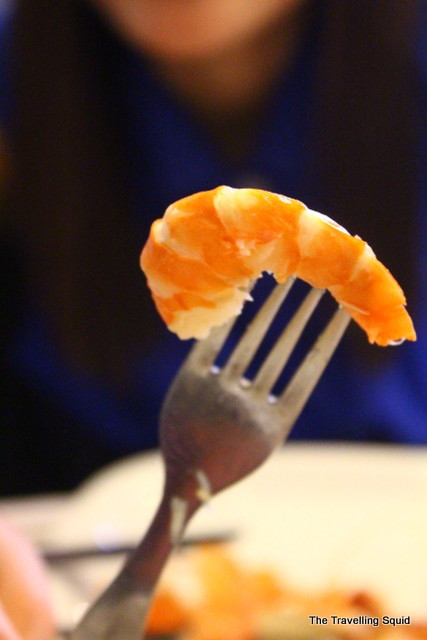 The prawns were very fresh, though I believed we could get prawns of a similar standard in Singapore. We would recommend trying the king prawns on the menu.
Oysters (900g) – €10.20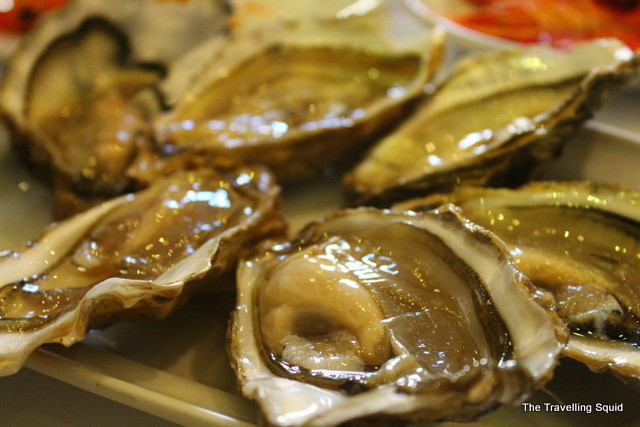 I love having oysters, and the half a dozen we had were so, so goood. The pictures will do the dish justice. It's a dish worth ordering when you're there.
Clams in butter sauce – €10.80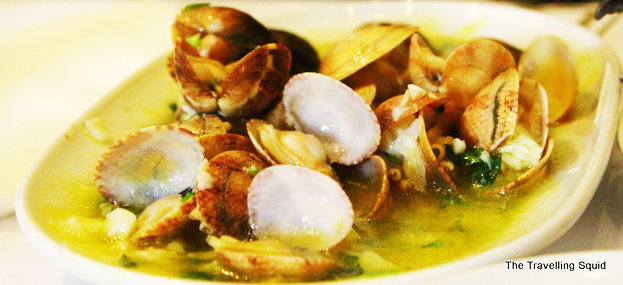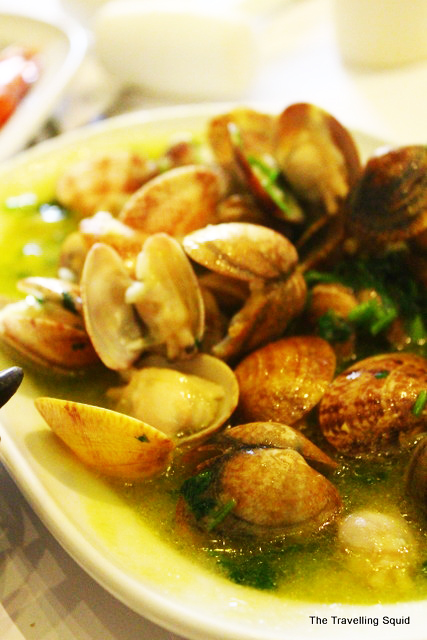 The clams in butter sauce were alright, though similar to the prawns, you could get the same sort of freshness in Singapore too. I would recommend ordering another dish instead of clams.
Crab (1.2kg) – €26
The crab was really awesome, and a main challenge to eat. Unlike in Singapore, where we are provided with fragile metal pincers to crack open crab pincers, the Portuguese Hairy Crabs are more hardy than that. I guess that also explains the marble slab and hammer which was handed over to us.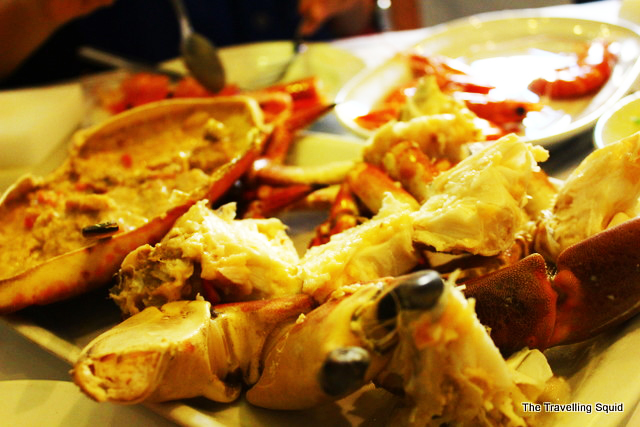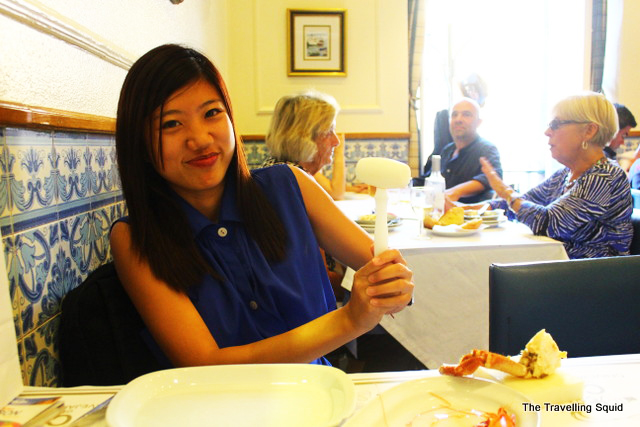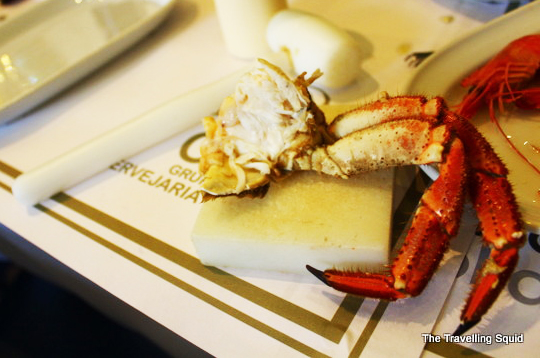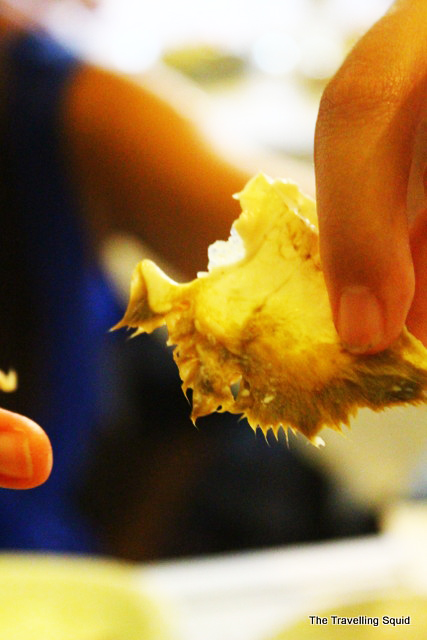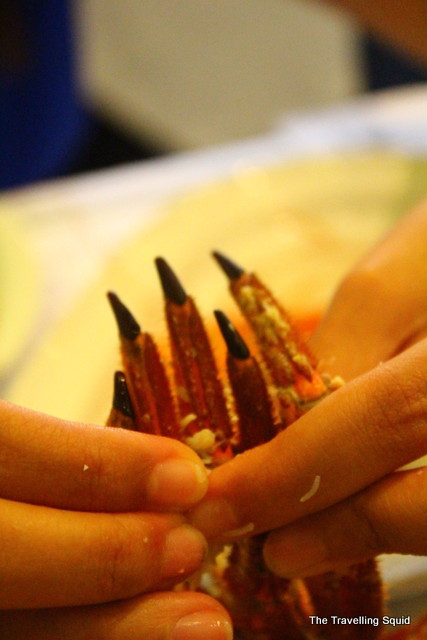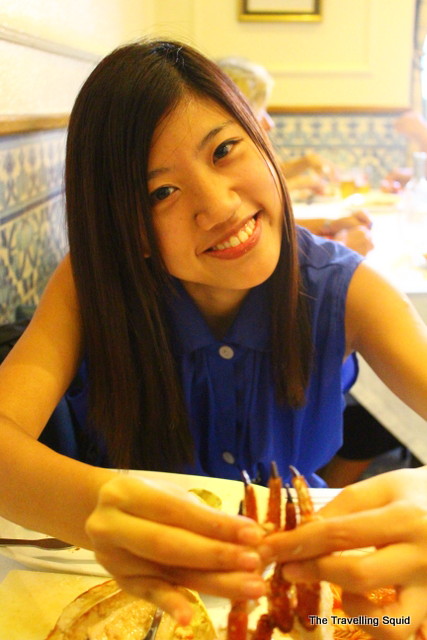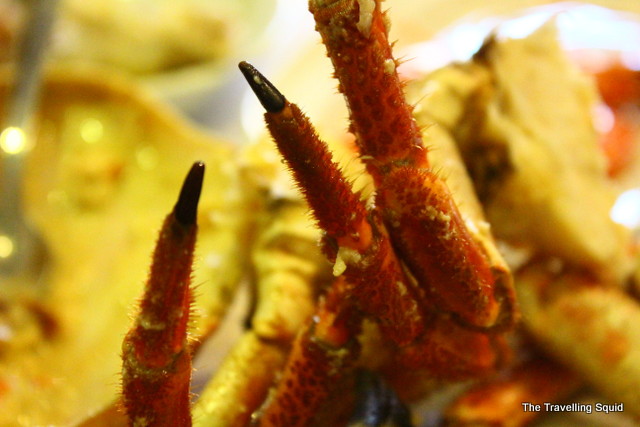 The Travelling Squid's Take
Our total bill came up to €74, which wasn't too bad, given that we had four main dishes and one of them was the crab. Being new to Portuguese restaurants, it was a little unnerving as the waiter made recommendations. The prices on the menu were based on kg, so it's a tad hard to keep track on the pricing.
While the food and wine was really great, I personally felt that the waiters could be less aggressive in their recommendations. It will also be good to have a preference on how you would like the seafood to be cooked in. Eg. would you like it fried, steamed or cooked in specific sauces.
Make a mental note of what you would like to order before hand, and you can proceed to ask the waiter when he comes over.
When researching for this article, it does seem that tips (the usual 10%) are expected at restaurants frequented by tourists.
Hope you enjoyed this review and do make a reservation a week in advance to avoid long queues to get in. Have you eaten at Cervejaria Ramiro before? Do share your thoughts in the comments section below.
* * *
Visit Cervejaria Ramiro for the best seafood in Lisbon
Opening hours:
Closed on Mondays
12.00 – 00.30 daily
Reservations are accepted. Just email: geral@cervejariaramiro.pt
Address: 
Av. Almirante Reis, nº1 – H
1150-007 Lisboa
Phone Number: +351 21 885 10 24
Fax: +351 21 886 16 47
e-mail: geral@cervejariaramiro.pt
For more information, please visit: http://www.cervejariaramiro.pt/. The website is available in English and Portuguese.