Three simple steps to get to Cristo Rei in Portugal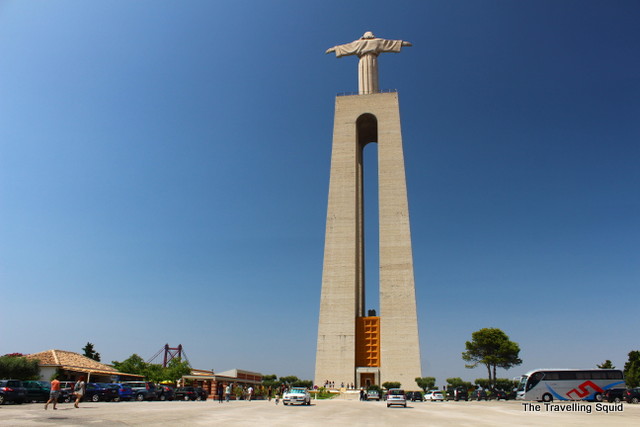 Unlike visiting major attractions in Barcelona, Cristo Rei in Lisbon is not easily accessed via the metro. It takes a ferry and bus ride to reach the huge attraction, though the journey there is an attraction itself. Here are three simple steps of how to get to Cristo Rei in Portugal from central Lisbon:
1. Head to the Cais do Sodre ferry terminal (You can walk along the broadwalk from Praça do Comércio)
If you're heading to Cristo Rei from Praça do Comércio, facing the Tagus River, turn right and walk straight along the long broadwalk. It's a 10 minute walk to the Cais do Sodre ferry terminal.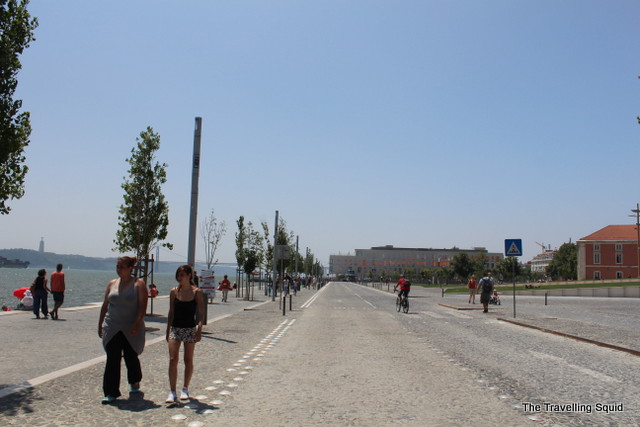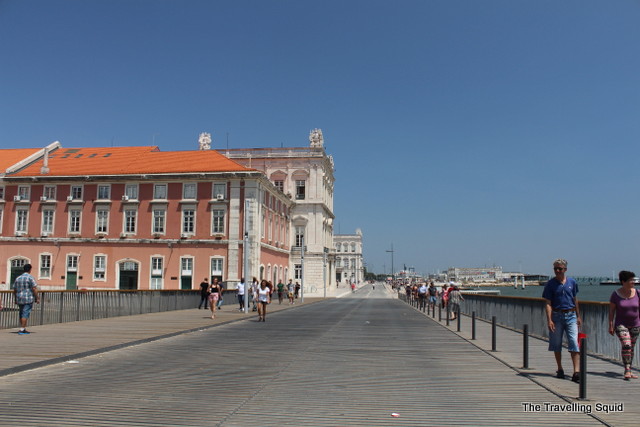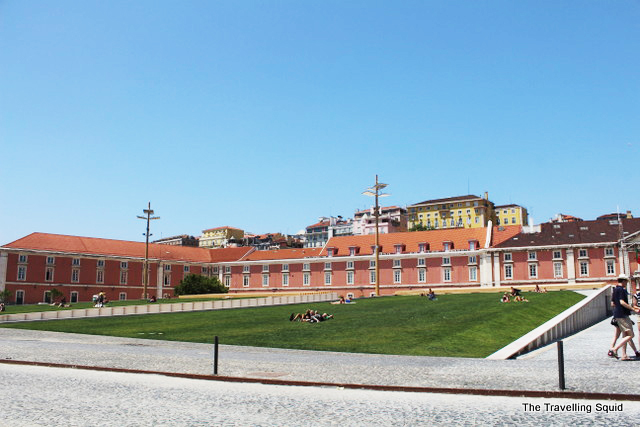 2. Take the Ferry to Cacilhas
The return ferry ticket will cost €4. The ferry leaves at 20-30 minute intervals, so be prepared to wait it out should you miss the boat. The ferry ticket looks similar to that of the metro, therefore remember not to mix them up!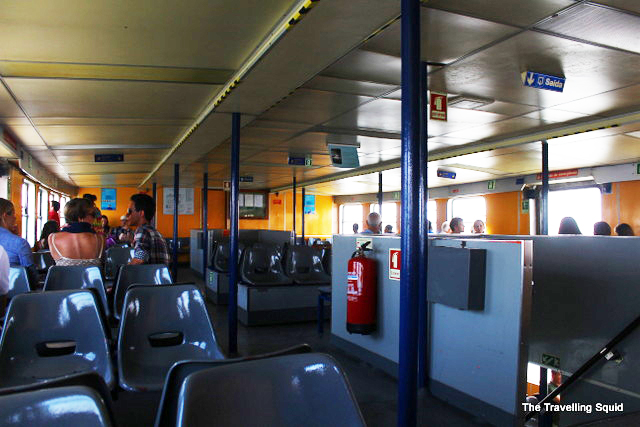 The scenery on the ferry brings you close to the 25 de Abril Bridge, which will be splendidly laid before your eyes once you arrive at Cristo Rei. Nonetheless, it can be quite an experience to be seeing a Golden Gate lookalike for the very first time.
For good pictures, opt for the seats without window panels blocking the view.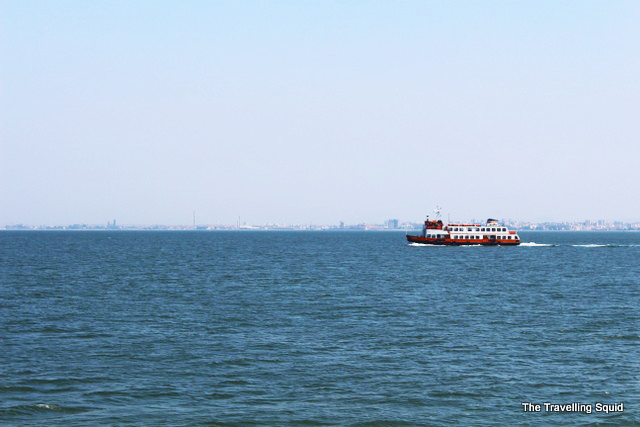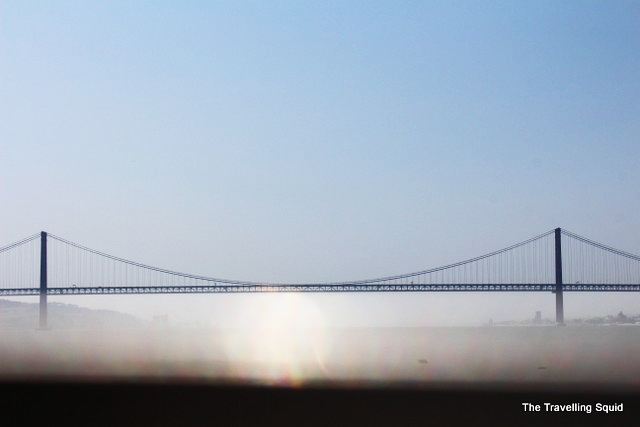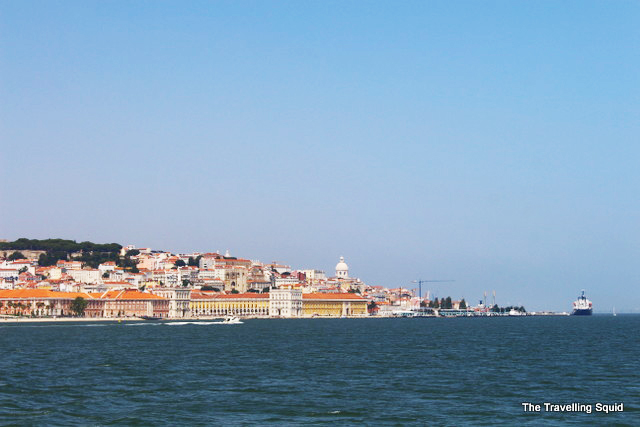 3. Take Bus 101 in Cacilhas
Upon arrival at Cacilhas, you will be greeted by multiple restaurants. I'm not sure how good is the food. If you had a chance to check them out do drop a comment below!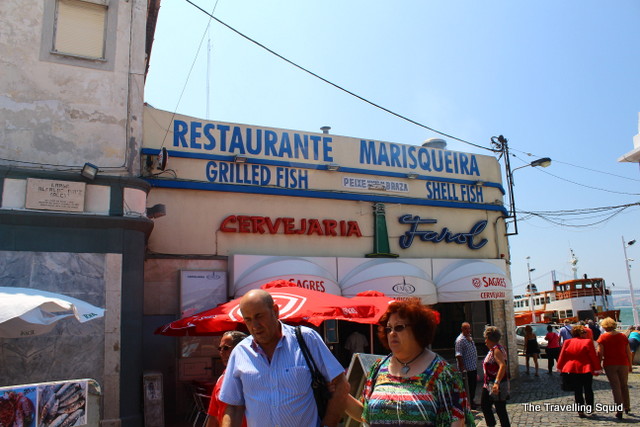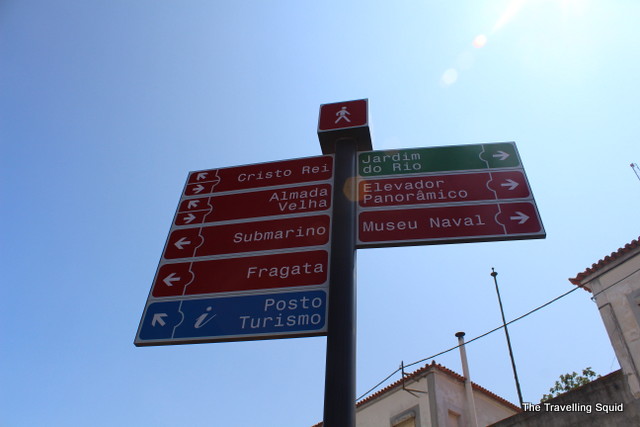 For the bus to Cristo Rei, turn left and you will find the bus station. From there, Bus 101 will take you right to the doorstep of Cristo Rei. Tickets can be bought on the bus. Make sure you have enough change! The bus frequency is about twenty minutes. You can see the bus timetable at the bus stop. If you miss the bus, fret not. The scenery around is pretty amazing and taking photos would help to kill time.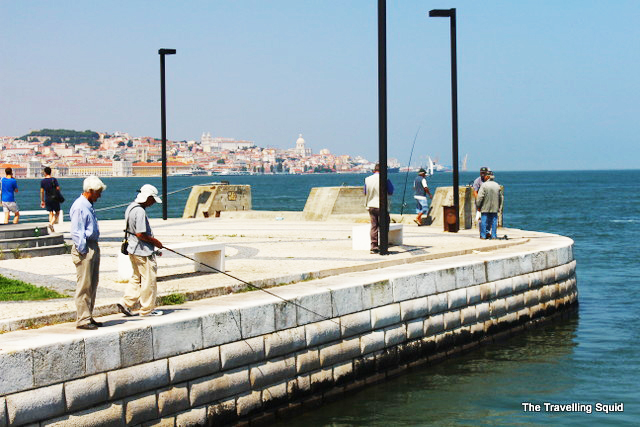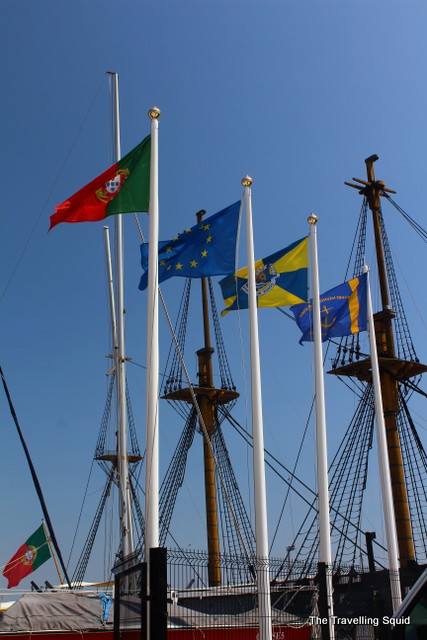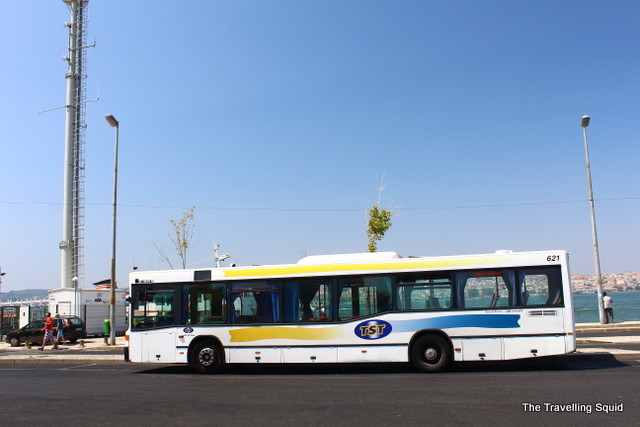 The bus ride to Cristo Rei
The bus ride is a journey on its own. Cacilhas must be a really small town because all the shops and businesses were shut when we were there on a Sunday. There were a few cars moving on the streets and the number of humans on the streets could be counted with my fingers.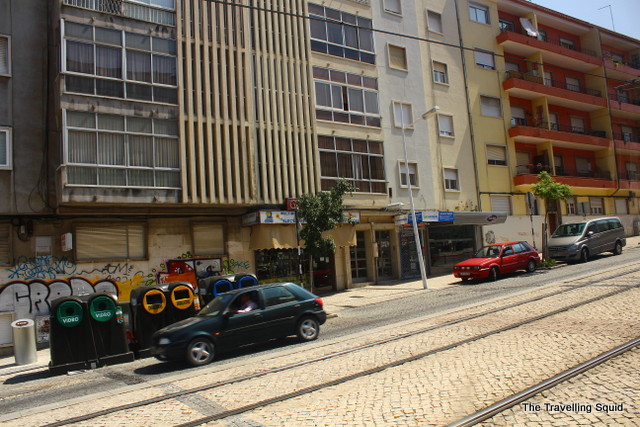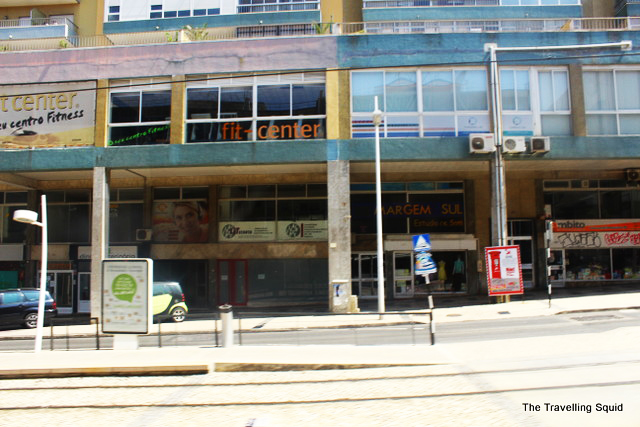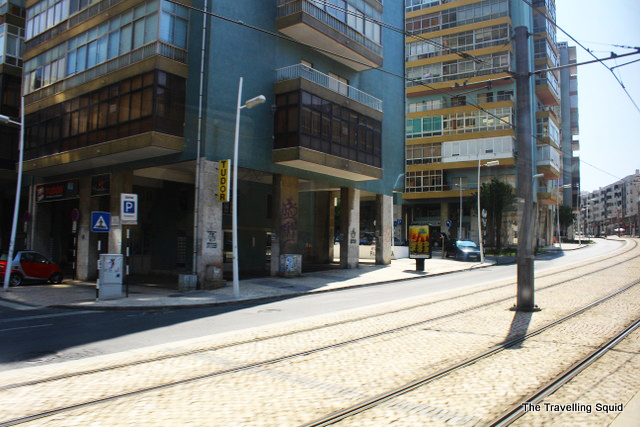 And we finally got there…