Review: Hotel Quatro Puerta del Sol in Madrid
The stay was fully paid for by The Travelling Squid.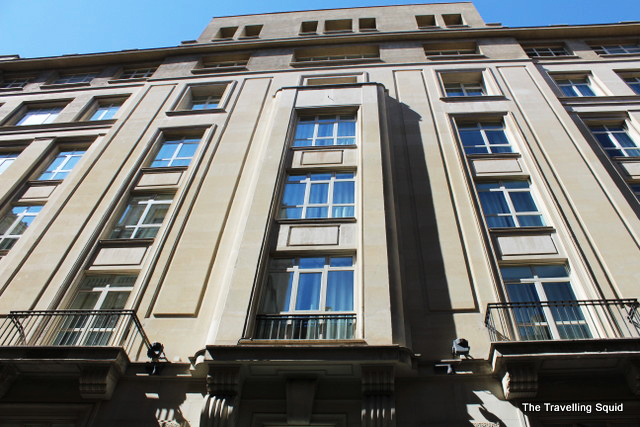 I'm obliged to give 5 star ratings for this hotel, because I fell into one of those 'guest-from-hell-types' during my stay at this hotel.
Location
That being said, my very objective opinion is that Hotel Quatro Puerta del Sol in Madrid is a classy hotel located in central Madrid. It's a 5 minute walk from the Sevilla metro station and a 10 minute walk to the Puerta del Sol interchange. The famous shopping street of Grand Via is a 15 minute walk away.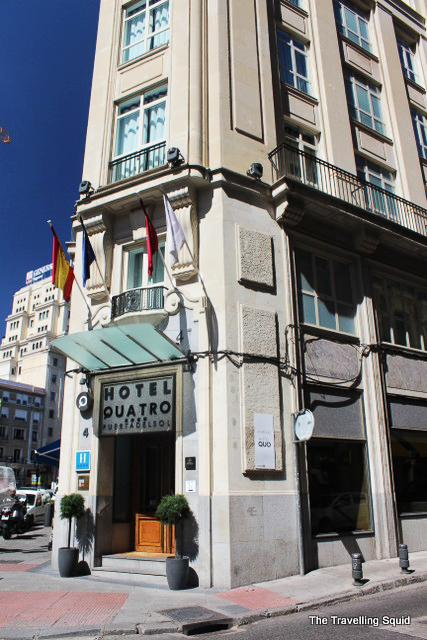 Lobby
The lobby had an old school sort feeling, with wooden flooring and furnishings. I found the service stuff to be a little distant, perhaps because of the conversation, which was done in English. There was a lady doing the night shift, and she was pretty nice when I borrowed the wine opener.. which let to a disaster!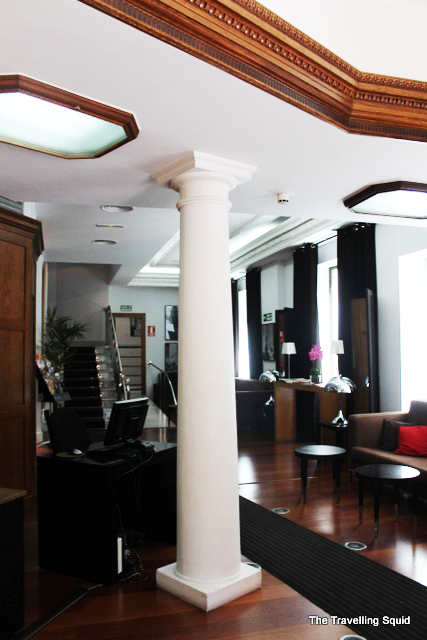 Room/ Bed
I found the bed to be rather hard, but it was still decent. There's an extra set of blankets in the cupboard should you feel cold. The room is pretty small, but still manageable. There's a long table where the TV sits on. You can use it to put your belongings too.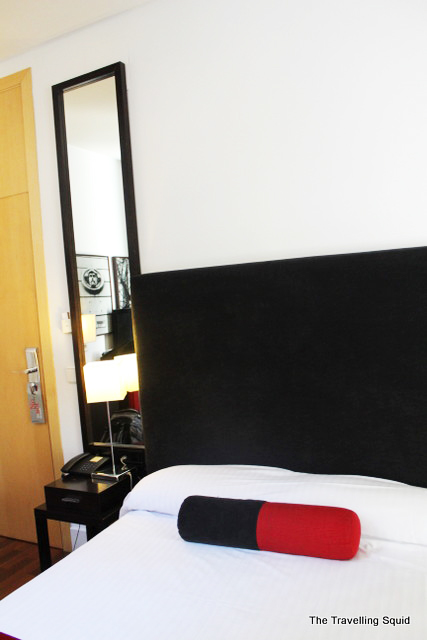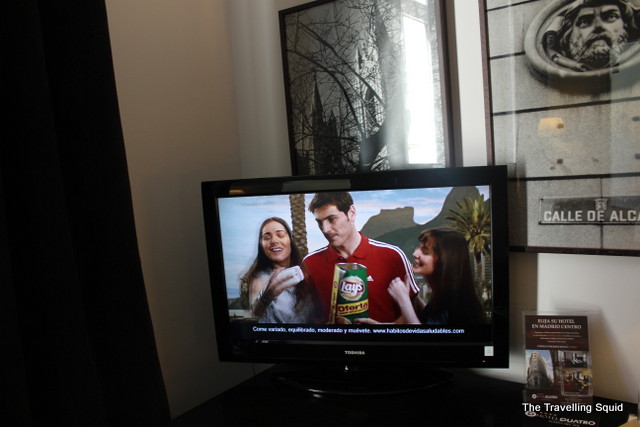 Bathroom
Interestingly, the bathroom is pretty spacious. It's about a third the size of the room. The facilities work fine, it's just that the door isn't airtight, and can get rather cold when you take a shower and a breeze blows by.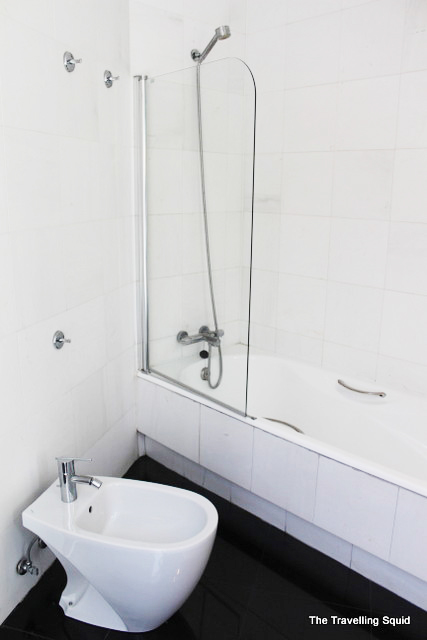 View from outside/ Lift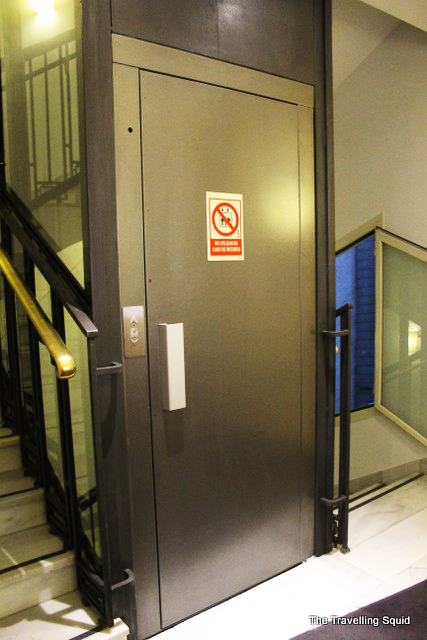 Right next to our room was a service elevator, which the service staff uses. I found it to be very intriguing, because it looked high-tech, and yet it has a manual door. We took it several times – it's pretty sturdy and safe.
The view from the room is nice, it leads out to a quiet street and there's a nice balcony to peep out from.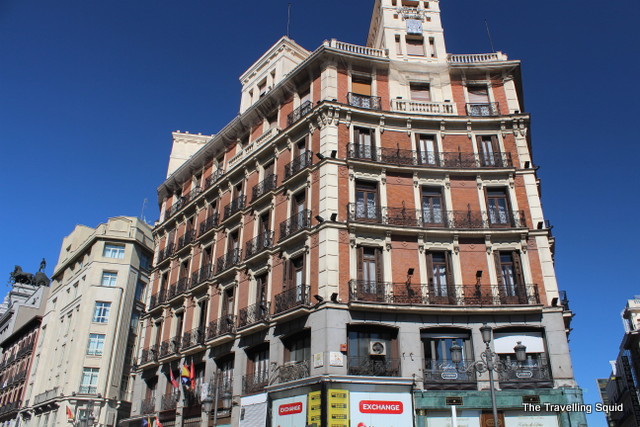 The Travelling Squid's humble opinion
The truth is, (and I still feel extremely guilty until now), is that I had a little too much to drink and had to puke a little. Some of it (ok, that's an understatement) got onto the bed as well as carpet. The staff must have been cursing me, after I was gone.. but alas.. my tremendous apologies.
To be very objective, the location of Hotel Quatro Puerta del Sol in Madrid is great, and worth considering if you're looking to stay in central Madrid.
Just note – if you ever happen to stay there, refrain from having white, red and green wine together. It's recipe for… disaster.
Feel free to reach out if you have further tips/ suggestions.
* * *
Hotel Quatro Puerta del Sol in Madrid
Sevilla 4, 28014 Madrid, Spain
Tel: 91 532 90 49
Email: info@hotelquatropuertadelsol.com