Must visit – The Buen Retiro Park after the Prado Museum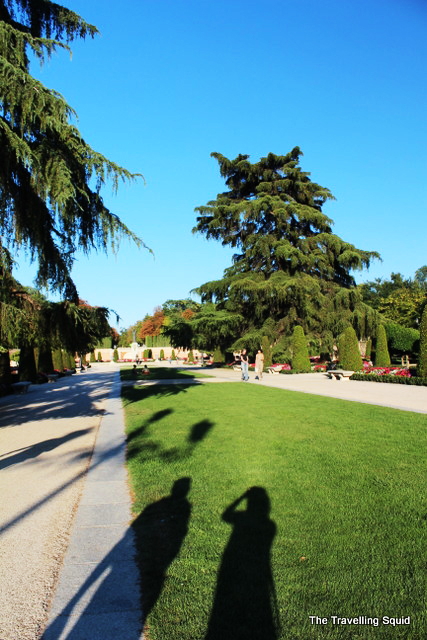 The Buen Retiro Park was one of the calmest, most peaceful places I've been to in Madrid. I visited the park after three rather intense hours in the Prado Museum, and it was nice to take my eyes away from the abstract and often mind-boggling paintings and immerse myself in nature.
A visit to the Buen Retiro Park is quite the treat for the mind, soul and eyes. Think aged-old trees that line the pathways, neatly trimmed bushes in chic circular shapes and poised sculptures who rule the wide green spaces, as well as the peaceful lake.
The Buen Retiro Park is aptly known as the 'Park of the Pleasant Retreat'. According to Wikipedia, the park belonged to the Spanish Monarchy until the late 19th century, when it became a public park.
What I remembered best about the Buen Retiro Park was the sunlight beaming down the vast green spaces at 7pm in the evening. I thought to myself how nice it would be to be sipping a glass of wine under the bright sunshine after a long day at work. You wouldn't feel too hurried – in a rush to get home as night has fallen. Instead, you would have the opportunity to enjoy the flowers and quirky bushes in the light of day, otherwise only possible during the weekend.
Hope you enjoyed the photos – they do the Park of Pleasant Retreat very little justice, but at least I hope you get a little sense of what I mean.
A Photo Story: The Buen Retiro Park after the Prado Museum