Tapas Hopping – Las Bravas in Madrid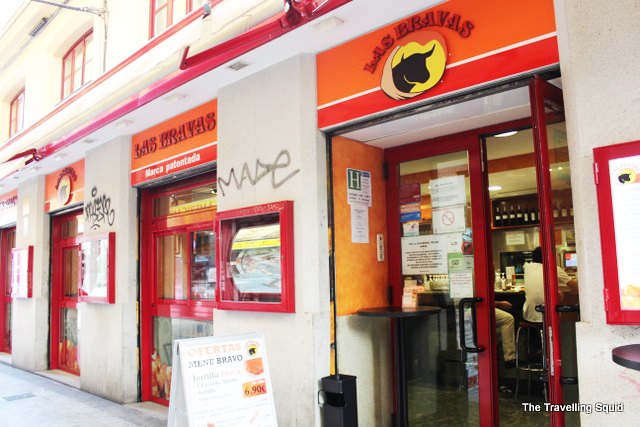 The Travelling Squid's Take
Las Bravas in Madrid was highly recommended as an affordable and good tapas place to head to by Lonely Planet. I personally found it to be decent but not particularly of value-for-money. To me, the dishes could be easily replicated at home. In addition, I had several rounds of tapas at good bars and may have somewhat higher expectations. The description in Lonely Planet waxed lyrical about the Bravas sauce which was the signature dish of the restaurant, but I found it to be similar to Nando's spicy flavoured sauce.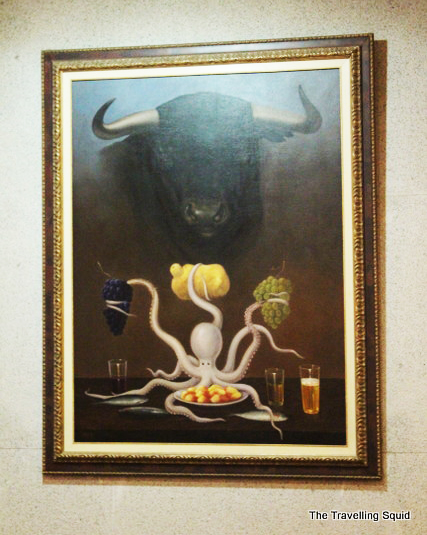 If you're looking for affordable eats, Las Bravas is the place for you. To be honest, it doesn't offer the finest or widest selection of tapas, but the tapas will fill you up, and the wine cheap. I'd agree with Tripadvisor's rating of 3/5 stars. Essentially, you pay for what you get.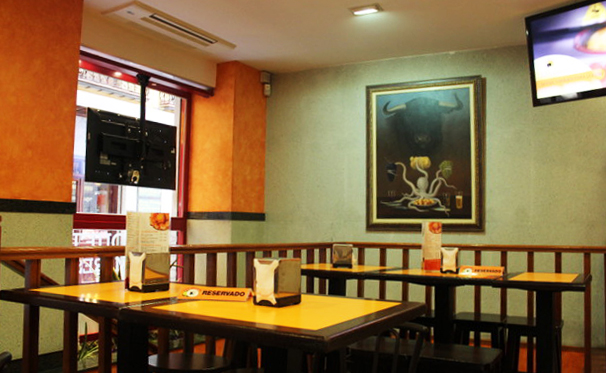 Like other tapas bars which we have been to, it costs slightly more to have a meal with the tables and chairs provided, as compared to standing by the bar.
Patatas con salsa (Potatoes in Salsa sauce) – €4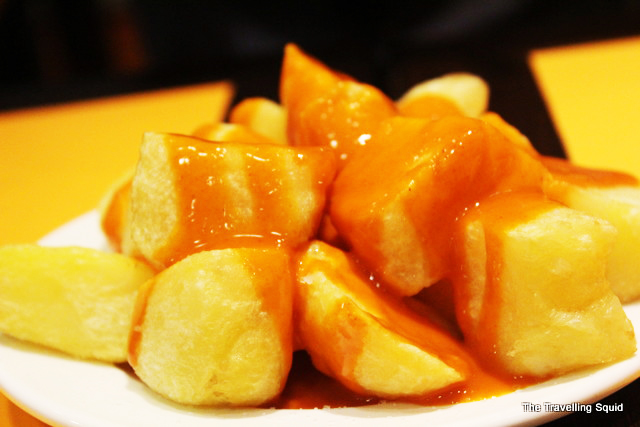 As mentioned earlier, I found the potatoes to be very ordinary. They were mildly interesting when in contact with the Bravas sauce, but other than that, it tasted like ordinary potatoes.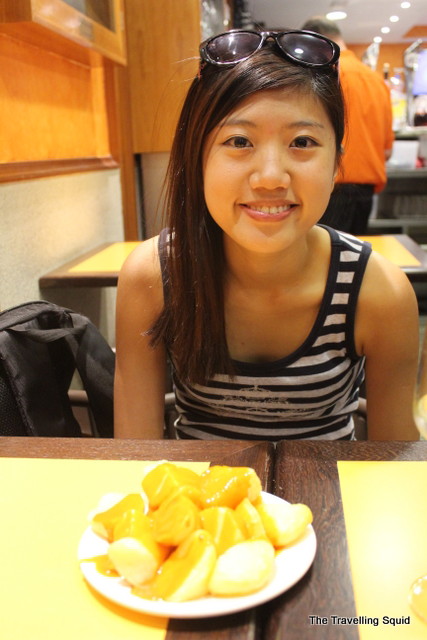 Calamares fritos (Fried Calamari) – €9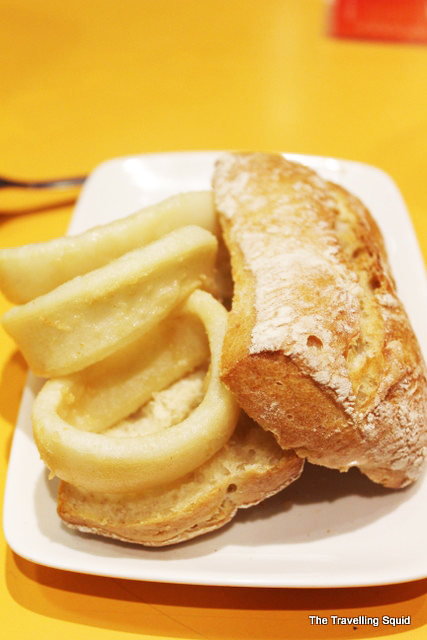 Like the potatoes, the fried calamari was very ordinary. I mean decent for fried squid. But it wasn't special, and I wouldn't consider it to be the quintessential offering of Spanish tapas.
Croquetas de Boletus (Croquettes) – €4 for 4 pieces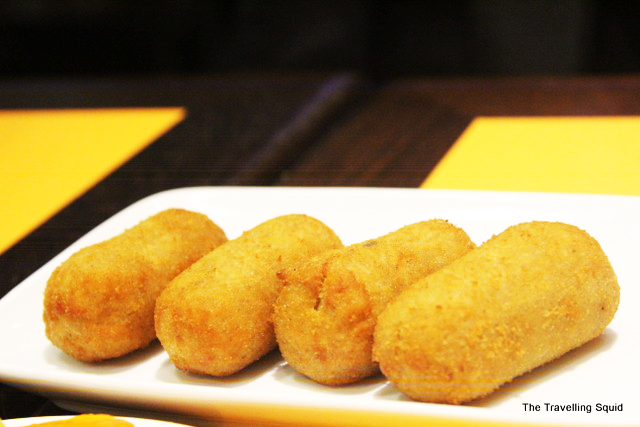 Boletus is a type of mushroom. It doesn't have a strong flavour but has a nice creamy taste. It is one of the main ingredients used in several Spanish and Portuguese dishes. The croquettes were probably the best offerings of Las Bravas – crispy on the outside, while warm and soft on the inside.
Would I recommend Las Bravas in Madrid as a tapas place to check out? Well, if you're on a budget and looking to keep yourself full, do give this a try. Otherwise, if you're looking for the finer aspects of Spanish cuisine, you're bound to get bored.
Have you been to Las Bravas in Madrid? Do share your thoughts in the comments section below.
* * *
According to the website, there are three outlets with different positioning. This review was based on my experience at Las Bravas Espoz Y Mina.
LAS BRAVAS ALVAREZ GATO
Calle Alvarez Gato, 3
28012 Madrid
Tel. 91 5228581
BRAVAS WITH CULTURE:  Our establishment in the Callejon del Gato is full of history.  Valle Inclán himself was inspired by the deforming mirrors in this street. Little did he know that almost a century later, the best Bravas in the whole of Madrid would be served there.
LAS BRAVAS ESPOZ Y MINA
Calle Espoz y Mina, 13
28012 Madrid
Tel. 91 521 3507
A QUICK BITE:  In our premises in Espoz y Mina the counter is the main attraction.  If you don't have time to sit down, this is the best option.  All our specialities are served directly from the kitchen to the counter.
LAS BRAVAS PASAJE MATHEU
Inside eating area and terrace.
Pasaje Matheu, 5
28012 Madrid
Tel. 91 521 5141
HAVE SOME FRESH AIR:  In our establishment of the Pasaje Matheu the terrace is a luxury.   Enjoy some "cañas" (small beers) with Bravas in the one the streets with the greatest atmosphere in Madrid, only a few metres away from the Puerta del Sol.
Click here for the menu.