Tapas Hopping: Casa Labra in Madrid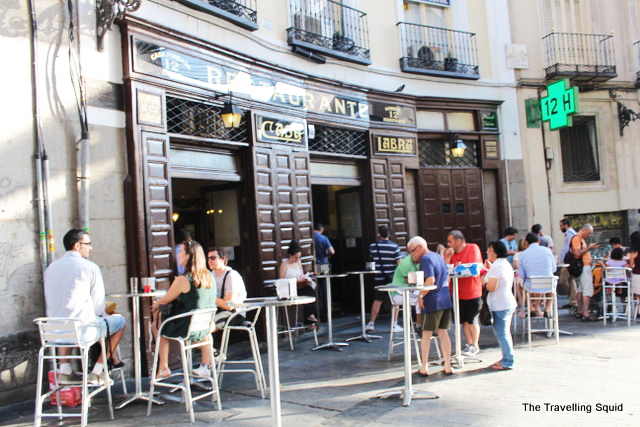 Casa Labra in Madrid is by far the most authentic tapas bar I've been to in Spain..  Think an old, crowded wooden bar filled with Madrians from all age and sizes chugging beers and smoking cigarettes. Behind the bar is a crowded sitting area frequented by tourists, including yours truly.
White Wine (Valdepenas) – €6.55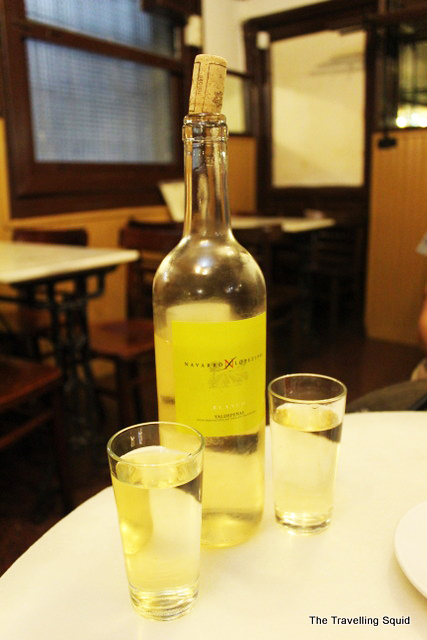 This is probably the cheapest wine I had in the whole of Spain. It was light, fruity, slightly astringent but went very well with the Iberico ham which we were trying to finish.
Tapas de Bacalao (cod) – €1.40/ pc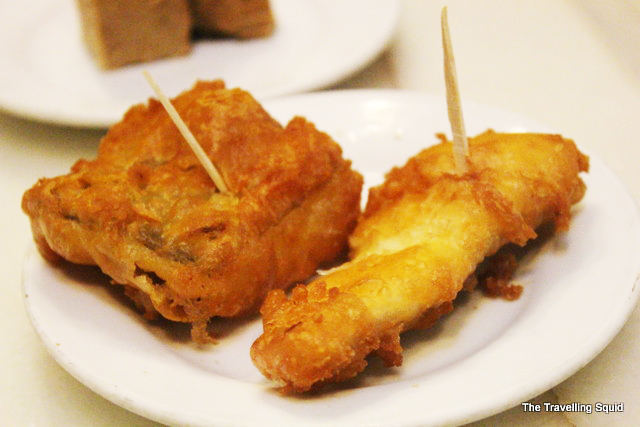 This my favourite tapas! The coating was light and crisp, and the bacalao melted in your mouth. The flavour was just right. Just remember to let it cool when it first arrives, it's piping hot inside.
Tuna and a slice of tomato – €1.25/ pc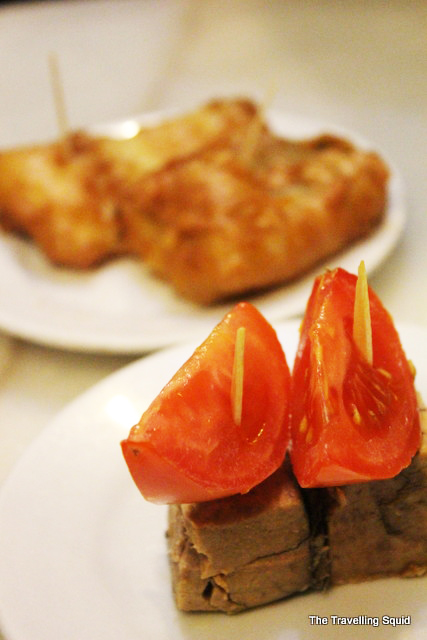 I found the tuna chunk to be rather tough and dry. So this wasn't really my favourite dish. The slice of tomato was a nice touch though.
Jamon Iberico – €19.55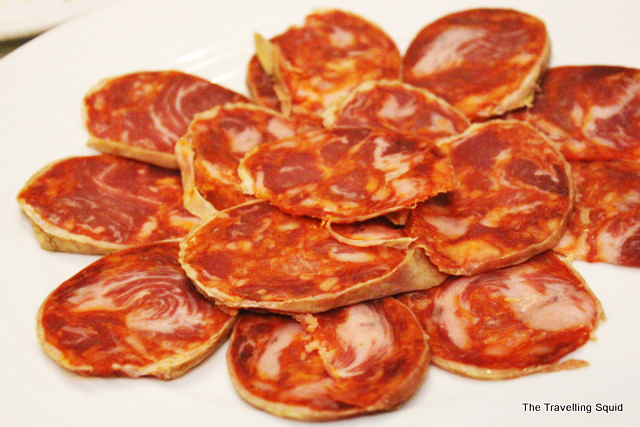 Caution: Order this at your own risk – perhaps in a group of four or more. There were just two of us trying to finish this platter and it got rather overwhelming after some time.
Sitting area
The tapas bar was warm and comfy – you get the sense that you're in a friend's home more than anything else. It gets crowded post dinnertime, so be prepared to go early if you want a seat.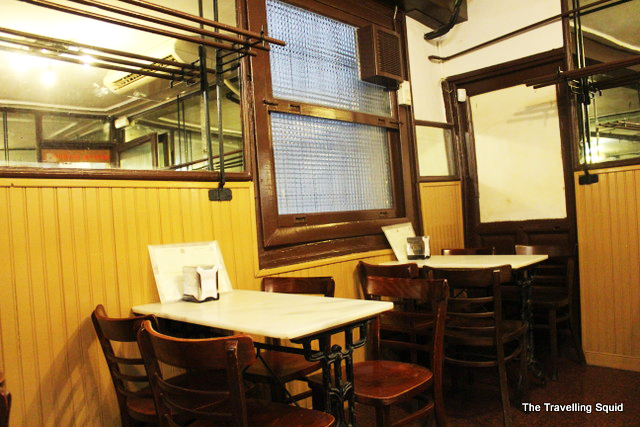 The Travelling Squid's Take
I found Casa Labra to be much more genuine and authentic, as compared to the over-commercialised Las Bravas. Casa Labra felt like an old Spanish bar which has been around since the 80s.
In general, I found the food and drink to be extremely value-for-money. The wine for instance, was priced very affordably. It is not even possible to find such wine prices in Singaporean supermarkets. That aside, I found the food to be interesting, though not the best. The bacalao was done just right – do order more than one piece if you're into fried fish.
I'm not a big fan of Iberian jamon and haven't tried that many types to know what is good. Therefore I found the ham served to be quite ordinary. I'm a parma ham sort-of-person, essentially.
The jamon, cod and tuna were essentially most of our dinner. The bread played a really important part in keeping us full too.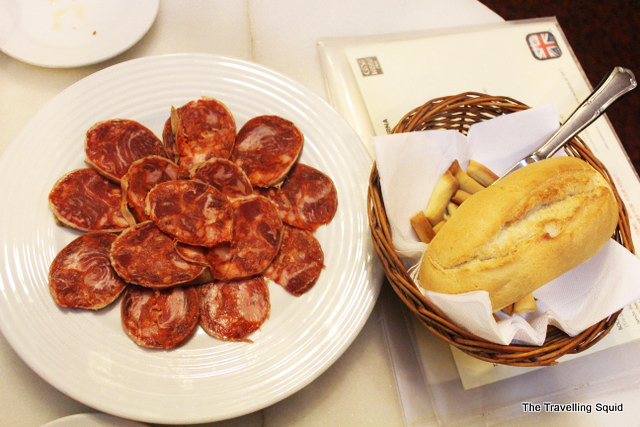 So if you're on a budget and you're looking for a humble place to have decent wine and food, Casa Labra is for you. Don't let the swanky exterior put you off, it's actually a simple, lively neighbourhood bar.
* * *
Before the end of this post, let me leave you with this nice photo of central Madrid. It's really near to Casa Labra. And it's beautiful.