In conversation with the founder of Maxwell Scott Bags William Forshaw
I used to think that travel bags should be all about function, not form. Little did I know better. Recently, I had the chance to visit Maxwell Scott Bags, an online boutique store which positions itself as the go-to store for quality leather products. And I realised that travel bags need not just be about functionality. It could be well crafted and stylish – a sign of good taste, and makes the user feel good as well.
Travel bags aside, Maxwell Scott Bags has a wide selection of leather handbags and wallets to yearn for. Check out The Travelling Squid's choice picks at the end of this post.
In an email interview, the founder of Maxwell Scott Bags William Forshaw shares with us his honest thoughts on why he went into the business and what goes into the making of an elegant leather classic.
1. Congratulations on the revamp of your website. The bags look great and I'm impressed by the effort and detail that goes into making a bag. Please share with us your background. What made you want to work with leather?
Since a young age, it always felt right to start and run my own business. I always loved the idea of being my own boss. The thought of making it on my own and ultimately becoming successful – I relish these types of challenges!
Having spent a year in advertising after graduation (and then unluckily being made redundant after returning from an expensive holiday), gave me the opportunity to create a business I would love working for.
With regard to bag design, I have had absolutely no formal training. Bag design can take time and the success is ultimately down to the number of units you sell. However, it is immensely fun. Most of my designs are based on customer requirements and feedback. I am a bit of a perfectionist, and this has led me to create bags which use materials and parts I would be happy using or wearing.
2. Should leather be the choice material for a travel product? If so, what are the advantages leather have over other materials?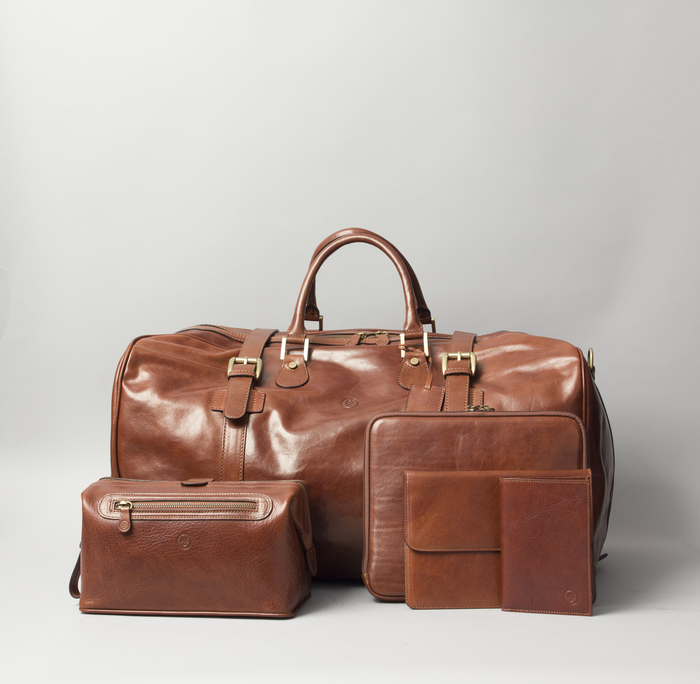 It depends. If you plan on using the item for weekends away, slinging it at the back of the car while frequenting lovely hotels, then it's an absolutely yes. If you are planning a round the world holiday and will be taking a chance with cowboy luggage handlers, then no.
3. What should I look for when selecting a quality leather product? Any specifications in particular? What is the average lifespan of a leather bag?
A quality leather product comes down to 3 things:
Quality of Leather
Quality of Build (How the product is constructed/ put together)
Quality of Fittings (i.e. Zips, Linings etc)
A good estimate would normally be its cost. In terms of lifespan, a great quality holdall should last for life (as its used infrequently). The lifespan for a briefcase or handbag is about 10 years.
4. Travelling subjects one's bag to the harshest elements and wear and tear. How do I keep my bag in tip-top condition?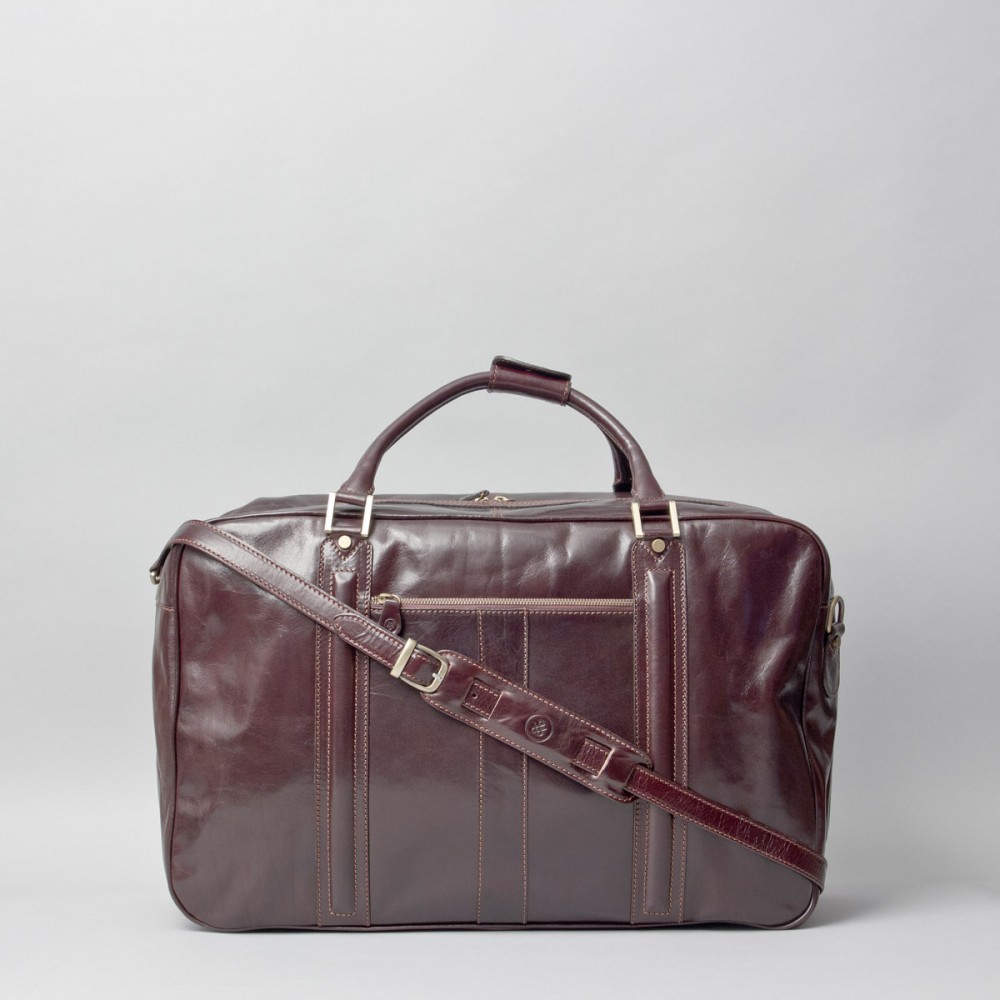 It's always best to feed your leather bag with a natural moisturising cream. At the end of the day, this is a skin which needs moisture in order to be supple and retain its shine. Conditioning one's bag twice a year is about right. (Please note that this perspective is drawn from my own products.)
5. In an ever-changing fashion scene, populated by classy Chanels and fashionable Ferragamos, why should the readers of The Travelling Squid invest in a Maxwell Scotts Bag?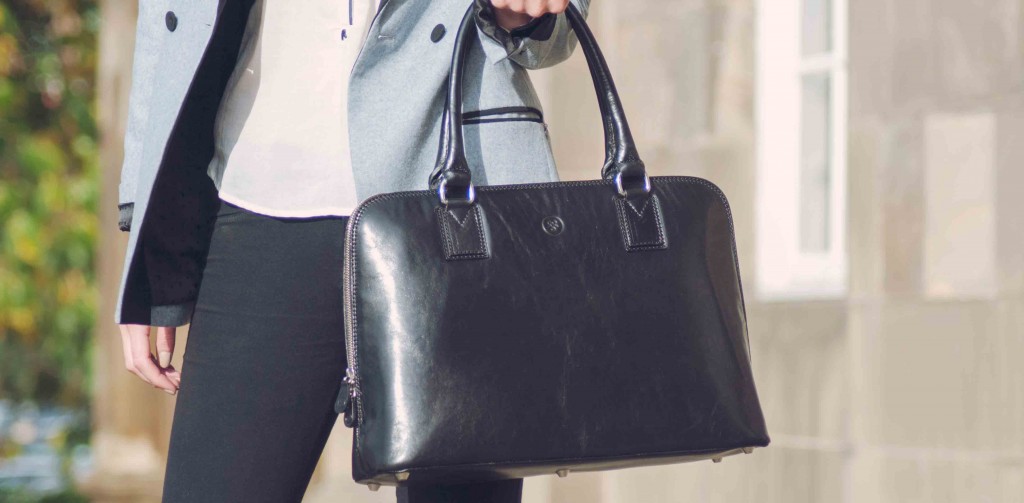 We are not in the market to compete with high fashion brands. We are looking to build long relationships with customers. We produce elegant, classic bags that are timeless and last substantially longer than most high street equivalents. We also guarantee that our bags will improve over time.
6. Lastly, do you ship to Asia and are there additional delivery costs?
We ship to Asia almost on a daily basis. We use both FedEx and UPS as we have negotiated very competitive rates which will be passed on to our customers.
The Travelling Squid's Bag Of The Moment
For women: 
I've done a little bit of scouting for a day travel bag, and found The Medolla M to be a rather timeless travel piece to bring along for one's travels. It costs a substantial £210.00 but I daresay it would be a travelling classic which will last you through time. Do check out http://www.maxwellscottbags.com/ for more information.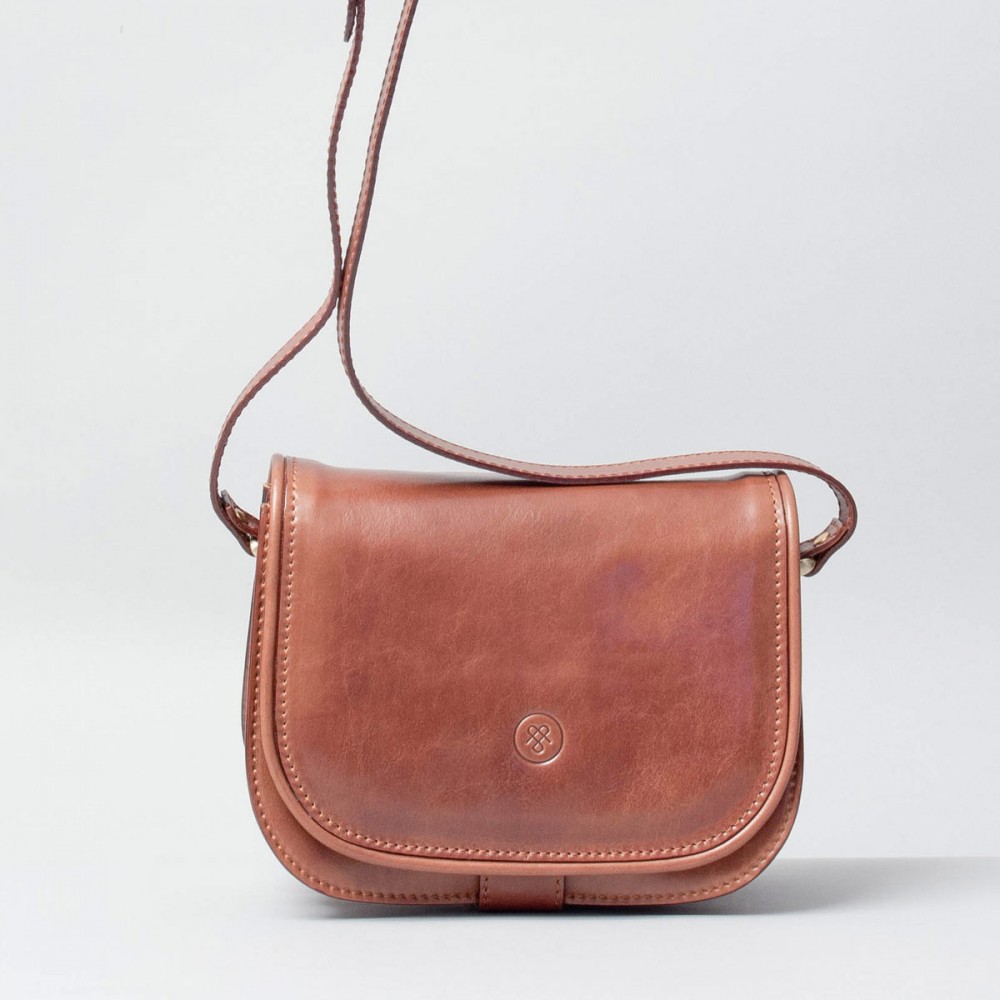 For men: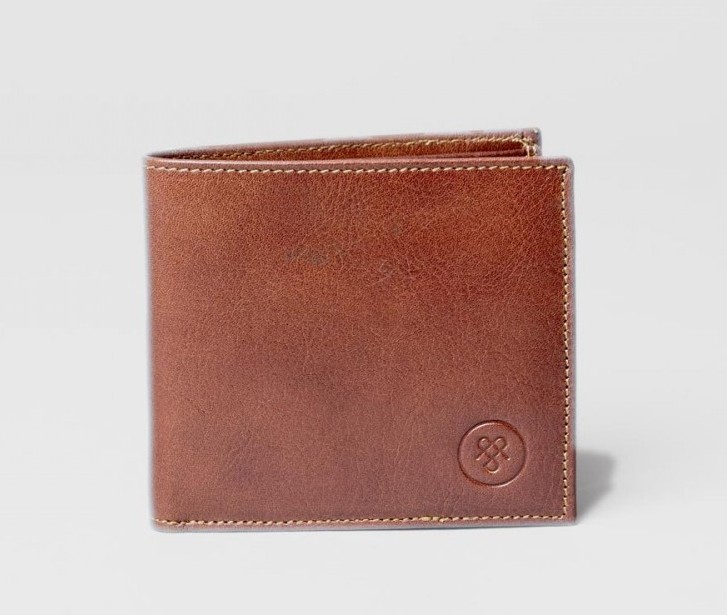 Unlike women's handbags which tend to be a tad pricier, I found the men's wallet to be of a reasonable price. From the picture above you can see the fine grains of leather and the stitching (build) is done up pretty well too.
Hope you found this interview useful and feel free to drop a comment should you have any questions for William.