Review: Hotel Zagreb in Dubrovnik Croatia
Hotel Zagreb in Dubrovnik Croatia was slightly more expensive than the downtown hotels we had stayed in Spain, (setting us back about SGD200/ USD150 per night) but it's pretty much worth the price. The room comes with intercontinental breakfast – the hotel has a rather hearty selection in my opinion. Apart a rather strange elderly service staff who appeared to be nice only when you dangled a tip, we had a pleasant stay.
Location
It's location was good – it was of walking distance to some rather nice beaches and several bus stops away from the Old City of Dubrovnik. It's a 30 minute drive away from the airport.
Room
I found the curtains in the room to be rather elegant. The beds were comfy and apart from that, the TV provided access to some rather interesting Croatian drama channels. The room had high ceilings, which gave it an airy and spacious feel.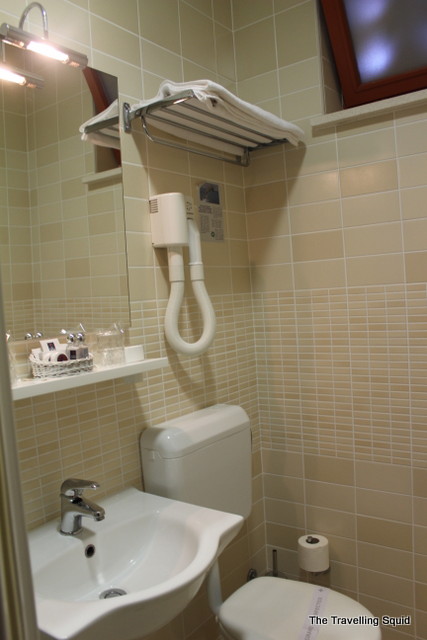 There are no lifts
I had a suitcase and was told by the elderly hotel receptionist that are no lifts in this hotel, as the building was more than 50 years old. With a lively gait, he lifted up my suitcase in one hand and carried it up the flight of stairs, up to the third level of the hotel. I remembered his exact words '60 years old and still going strong'…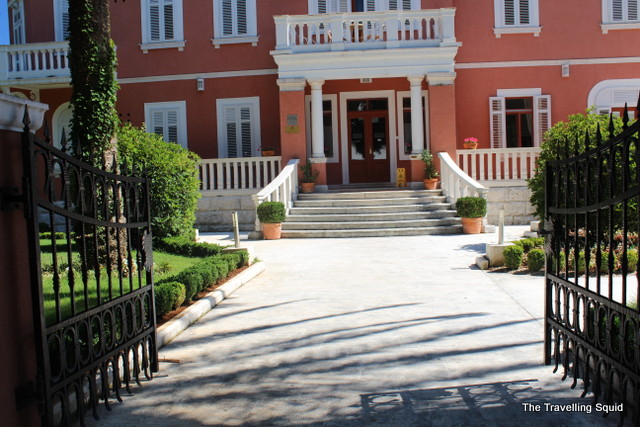 Service
The service levels were very high, I'm guessing because the staff work for a tip. It's just that I thought the hotel receptionist was rather blatant about his desire for one. It's like he would be really nice to you at the first meeting, and would give you an aloof expression once he realised you were not going to tip him.
There were instances in which we did not tip him for helping us with the small staff (eg. getting a bottle opener) and his expression of dismay was just too stark. Made him feel a little insincere in my opinion.
Nonetheless, we had to leave early on the last day and the receptionist offered to pack our breakfast for the road ahead. It was a nice gesture.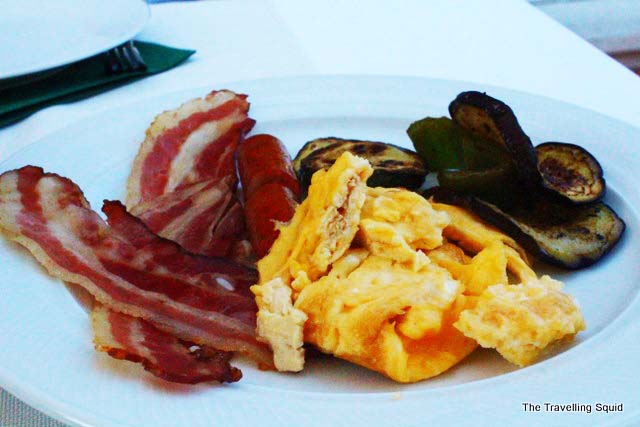 Breakfast
The hotel breakfast selection is pretty good. The dining area was pretty nice – and the weather – just perfect. It was cool enough to lazy around and enjoy the garden view.
* * *
The Travelling Squid's Take
While the location of the hotel was good and the rooms were comfy,  I didn't like that strange hotel receptionist that much. It's one thing to strive to provide good service for a tip, and another to be aloof and unhelpful when the tip doesn't materialise. Hmm…
Has anyone stayed in Hotel Zagreb and had the same experience? Do share your thoughts.