Review: Restaurant Konoba Nava in the Dubrovnik Old City is a tourist trap!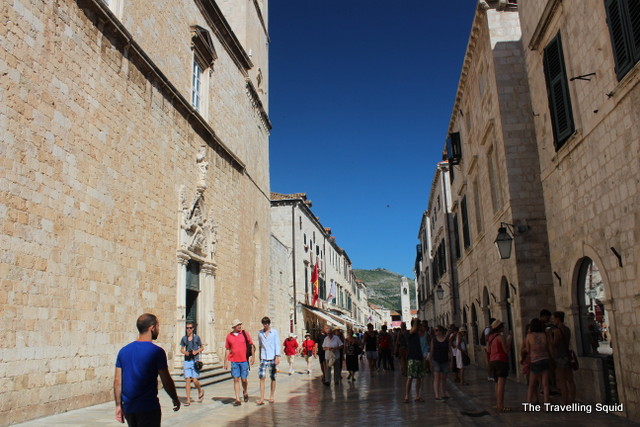 Most of the restaurant reviews in this blog are of above average ratings, especially for food as the decision to visit that particular restaurant was based on reviews on the internet.
We did however, spontaneously pop by a restaurant located at one of the alley ways in the Old City. Essentially, there was a lady by the alleyway who dangled us a 10% discount and I fell for it. The total price of the meal was expensive, even with the 10% discount offered to us at the promotional period of 3pm – 5pm in the afternoon.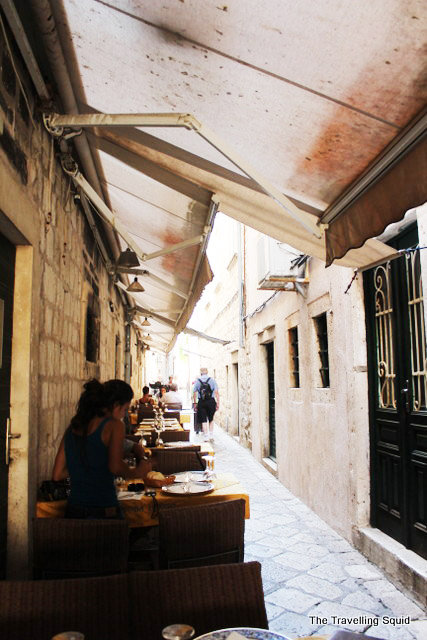 Food
The food was mediocre – the seafood risotto which arrived was simply rice cooked in tomato sauce. All the seafood in that dish was a few pieces of squid and a single mussel. The beef steak pasta was salty and the penne appeared to be just tossed on the plate, right from the pan.
Seafood risotto – Rice cooked in tomato sauce, squid and one mussel. That's it :/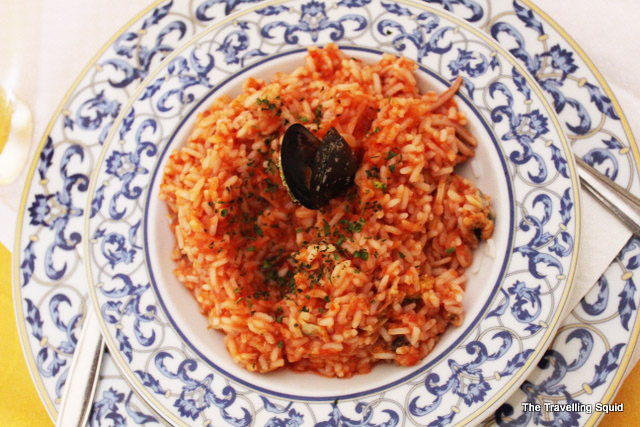 Salty beef pasta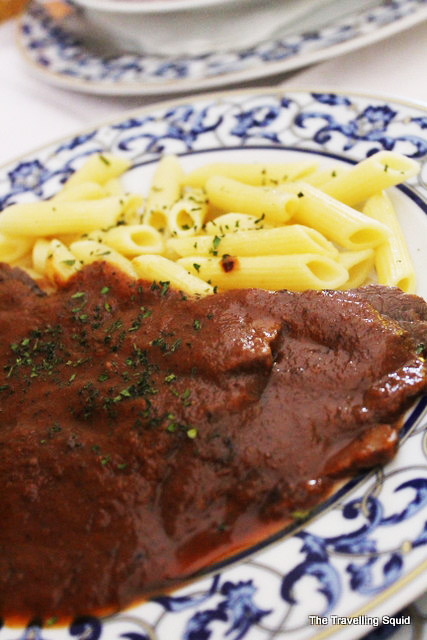 Service
The service level was very low. I remembered taking a long time to make an order and get the bill. We did not care to leave a tip.
Pricing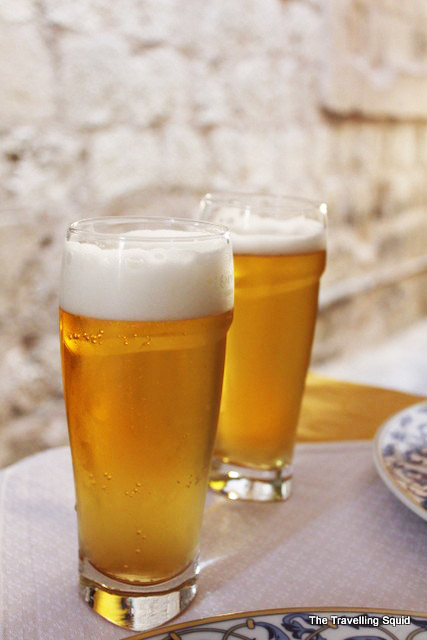 There were many hidden charges, despite the 10% discount the restaurant had dangled upfront. Firstly, there was no discount on alcohol beverages, which cost HRK28 (SGD 6/ USD4.30) for a 330ml pint of beer. (That's a really expensive price for Eastern Europe.) There was also a cover charge of HRK7 per person for entry into the restaurant. (Pardon my ignorance but.. why does one need to be charged to enter the restaurant? This is not a club).
The food set us back by HRK210 (SGD 43, USD32) in total, which in my opinion is not value for money based on the quality delivered.
The Travelling Squid's Take
Do be careful of such  tourist traps when selecting a place to dine at in the Old City of Dubrovnik. If possible, do a little research and see what comments people have written about the restaurant of your choice. Then again, it may be a little misleading as the Tripadvisor rating for this restaurant was four stars :/
This sums up my reasons of why I think Restaurant Konoba Nava in the Dubrovnik Old City is a tourist trap. Have you been there before? Do share your experience in the comments section below.