Getting to the Plitvice Lakes from Dubrovnik by bus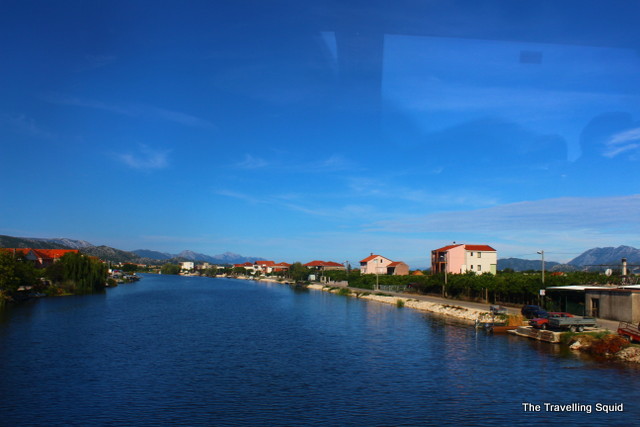 Getting to the Plitvice Lakes from Dubrovnik by bus took almost a day. It was a very long ride because that included a stop at Split, and the ride from Split to Plitvice Lakes had multiple stops along the way.
1. Take the bus from Dubrovnik to Split
You can get the tickets in advance at Dubrovnik's main bus station at Obala Ivana Pavla II. I can't remember how much it cost exactly, but internet research puts the price at around HKR130 (SGD25.40/ USD18.80).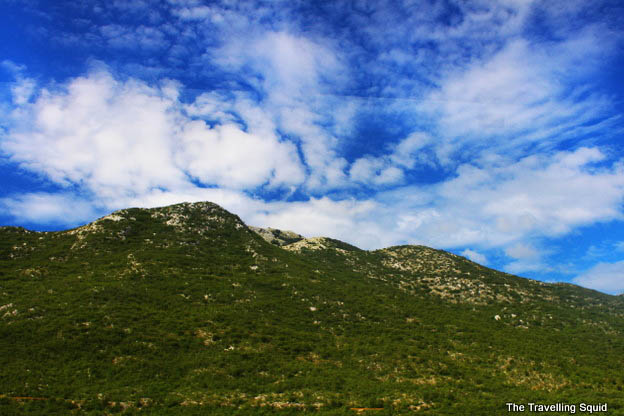 The cost of the taxi ride from Hotel Zagreb to the main bus station was HKR200 (SGD39/ USD28.8). (Seems to be a standard fee, though I was kinda bummed to know that the cost of the taxi ride is more expensive than the bus journey to Split.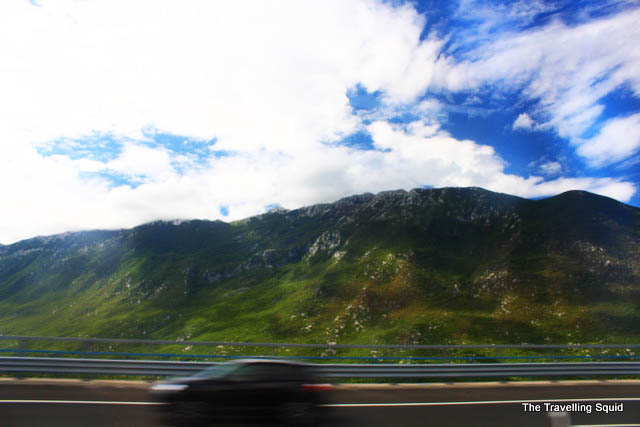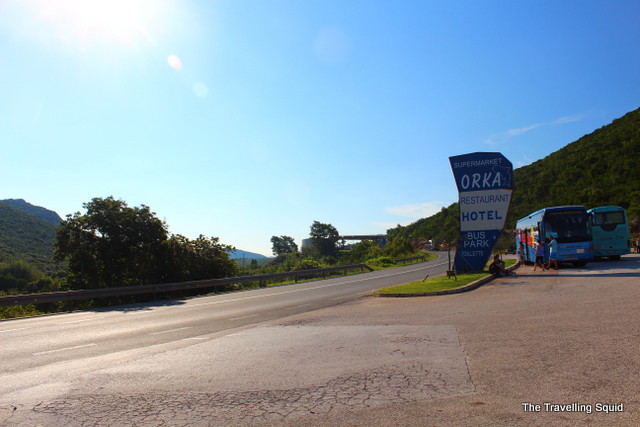 The bus ride was very comfortable. It was an early morning ride and I fell asleep along the way. There was a short stop at the passport control at Bosnia and Herzegovina. Customs officials came on board to stamp our passports. We proceeded along without any fuss and arrived at Split around 11am in the morning.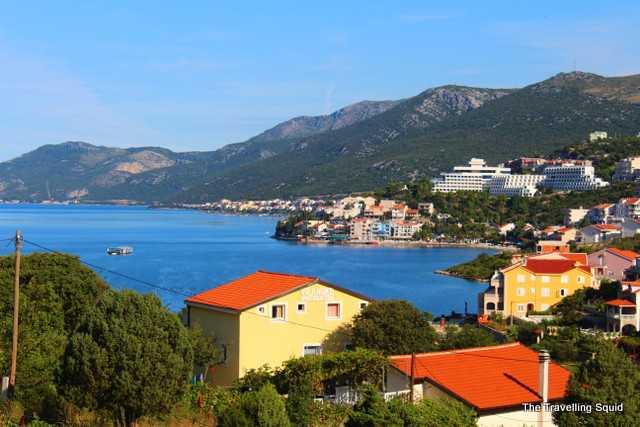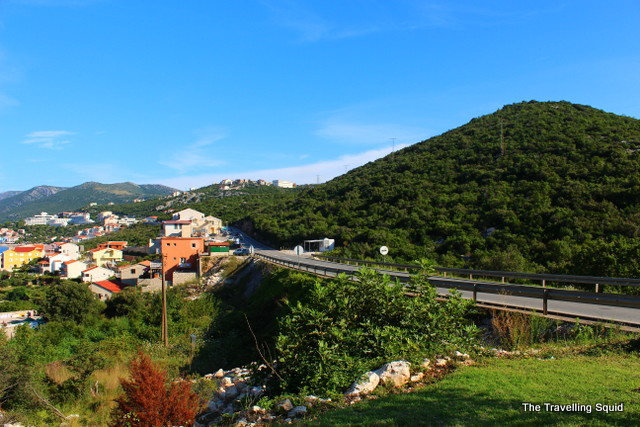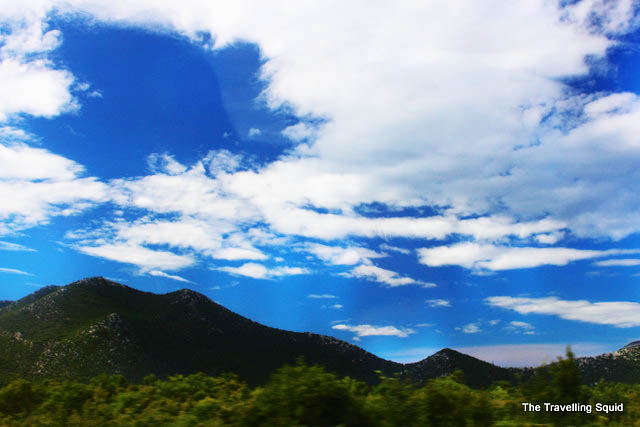 2. Split to Plitvice Lakes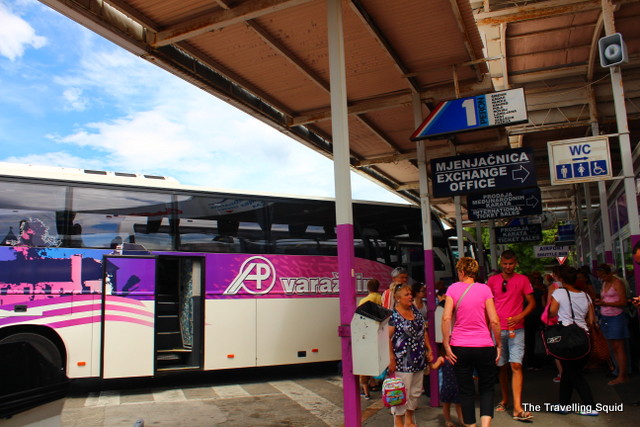 From Split, you can purchase a bus ticket to Plitvice Lakes. An advance booking is not necessary. The ticket set us back by HKR162 (SGD31.60/ USD23.30). The bus left shortly after noon and it made multiple stops along the way. There were two long stops along the way, one at Zadar and a half an hour dinner stop at a small town near the Plitvice Lakes.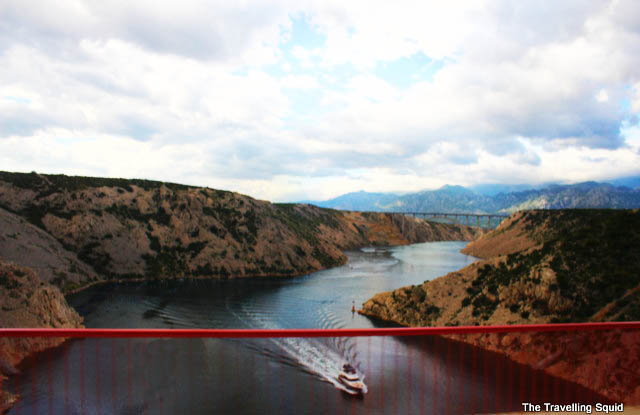 Note: We were living at Villa Jerzeka and it was a good 10 min drive/ 20 min walk away from the Plitvice National Park. It would be good if you told the bus driver where you'd like to stop, especially if your main accommodation is not near the main entrance.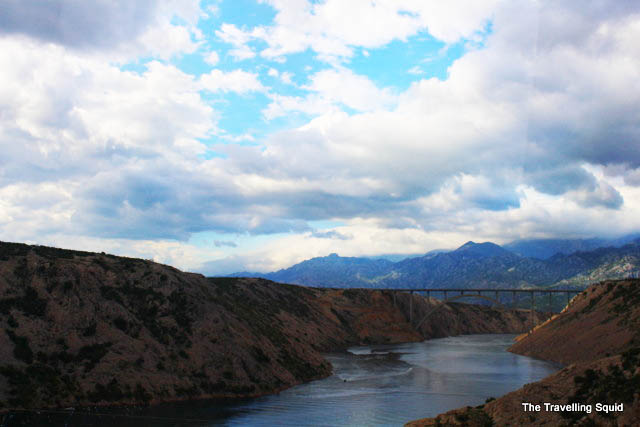 The Travelling Squid's Take
If I had to do this trip again, I'd recommend driving. The scenery was very beautiful, but as we were on the bus, we couldn't take much photos. In addition, the bus ride from Split to Plitvice had multiple stops – a big time waster if you're looking for an efficient way to travel. It should save you more than an hour should you decide to travel the same route by car.
* * *
Have you traveled to Plitvice Lakes from Dubrovnik or Split? If so, do share your experience.