SG50, beyond fighter jets and fireworks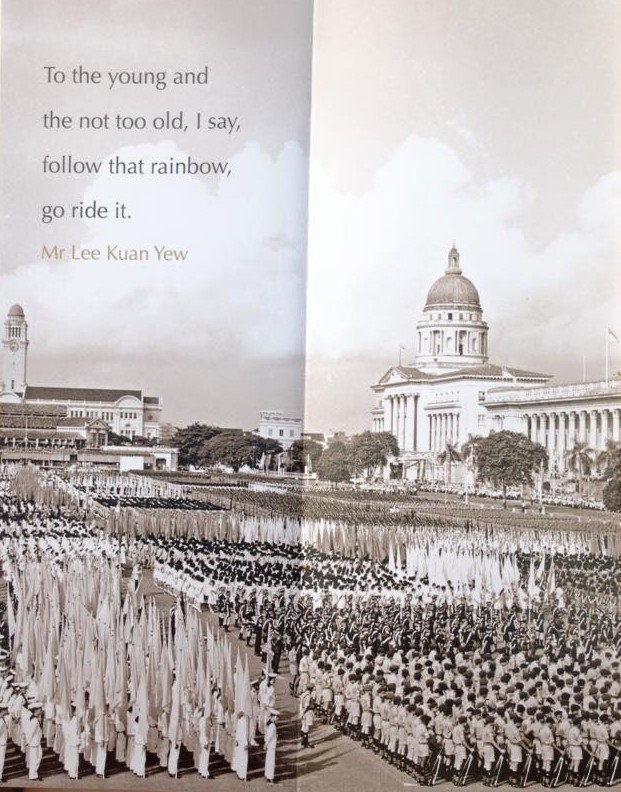 When Friend H told me that she was watching the National Day Parade preview show last weekend, I was happy for her, because I knew the tickets were hard to get. But I knew it wasn't in her personality to go for such events.
She later revealed to me that she would rather not go, due to the long wait in line on a hot Saturday afternoon.  After the parade ended, she foresaw jostling with others to take the train home. (I agree!) The only reason why she went was because of her mother.
I then realised that each Singaporean celebrates Singapore's 50th birthday differently. Some attend the National Day Parade, and are rewarded by the '50' formation as displayed by Singapore's top-of-the-range fighter jets. Others celebrate by jumping on SG50 sales and discounts, as laid out by generous retailers.
But as the glitz and glamour of SG50 celebrations surround me, (including 8 fighter planes that flew pass the Punggol Waterway last evening during my run), I find myself thinking about my life in this island, for the past two and the half decades.
I thought about the friends who were a phone call away at the lowest points of my life. I thought about the happy memories I had with them, having steamboat dinners at Friend T's home, and some many epic years ago, the time when I had a little too much to drink and ended up in Friend W's sister's bed.
I thought about the colleagues who became friends and were there to support me when I needed help (and a hug). And I thought, Singapore's 50th birthday isn't just about celebrating through parties, discounts and fireworks. It's about celebrating with the people who have made my life a little brighter and taught me how to be a better person.
Music, good food and cool SG50 parties aside, don't forget to celebrate in your heart – the things and people who truly matter. : )