Photo story: The highlights of St Vitus Cathedral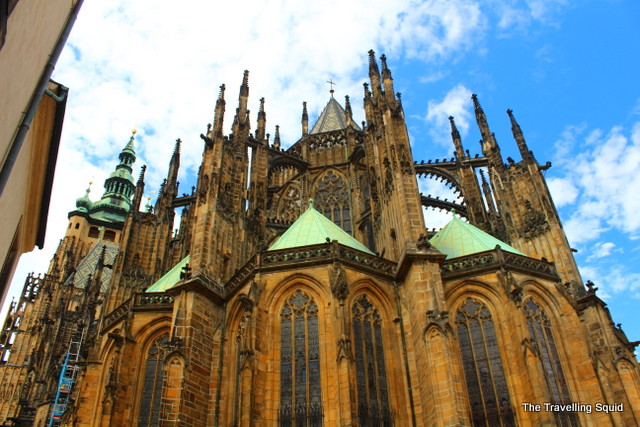 St Vitus Cathedral is the biggest attraction in all of Prague Castle, (though in my opinion, it is not the most beautiful). My favourite was Golden Lane, which will be covered in a post to come. That being said, St Vitus Cathedral is probably the most significant historical landmark in all of Prague.
According to Wikipedia, St Vitus Cathedral is well-known for the tombs of Bohemian Kings and Roman Emperors. Said to be the biggest and most important cathedral in Czech Republic, it is renowned for the Gothic architecture as seen from its grand facade.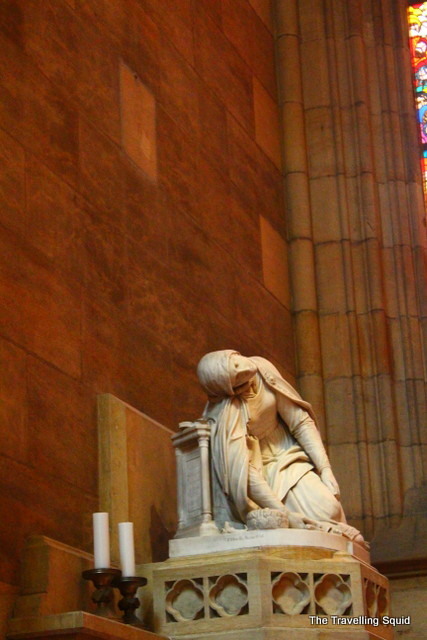 Ticketing – Prague Castle
Unless you're into the Czech Republic's history and culture, I suggest you get the most basic ticket – Ticket B which covers the key attractions in Prague Castle like St. Vitus Cathedral, Old Royal Palace, St. George's Basilica, Golden Lane with Daliborka Tower. It costs CZK250 (USD10.10/ SGD14.20). Audio guides are available for CZK350 (USD14.20/ SGD19.70) [3 hours] / CZK450 (USD18.30/ SGD25.30) [Full day].
As the exhibits of varying kinds are accompanied by very short descriptions in English, it is essential that you get an audio guide or do an extensive reading of the place before you go.
The time you take to visit the attraction will definitely be more if you rented an audio guide. Each statue, painting or mural comes with a 3 min long explanation – you get your money's worth especially if you're not rushing for time.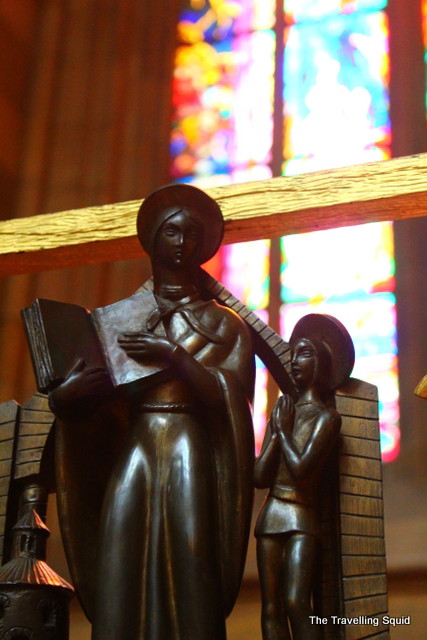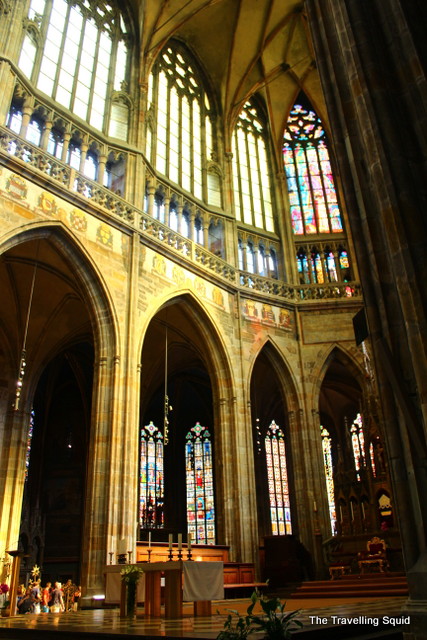 So, who is Saint Vitus?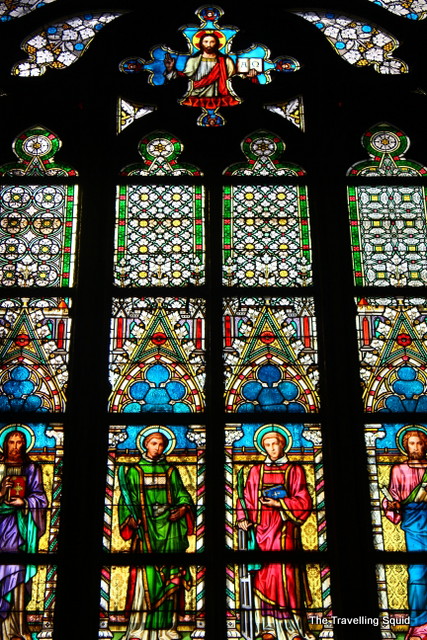 According to Wikipedia, Saint Vitus is considered to be the patron saint of actors, comedians, dancers, and epileptics. He is also said to protect against lightning strikes, animal attacks and oversleeping, and is the patron saint of Bohemia, a region in the Czech Republic. In addition to Bohemia, St Vitus is the patron saint of other cities in Croatia, Italy, Netherlands and Belgium.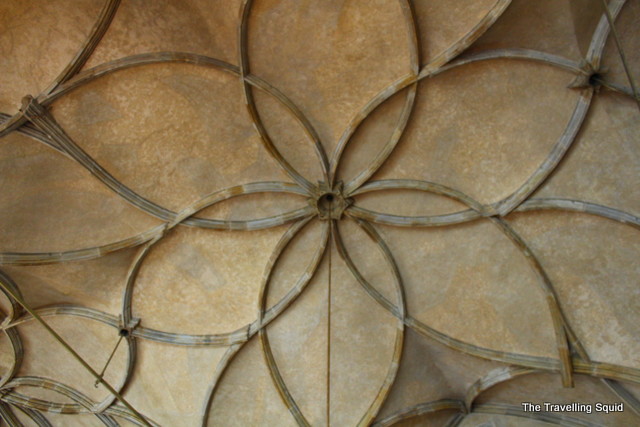 The current cathedral is the third of a series of religious buildings at the site, all dedicated to St. Vitus. Two religious populations, the increasing Christian and decreasing pagan community, lived simultaneously in Prague castle at least until the 11th century.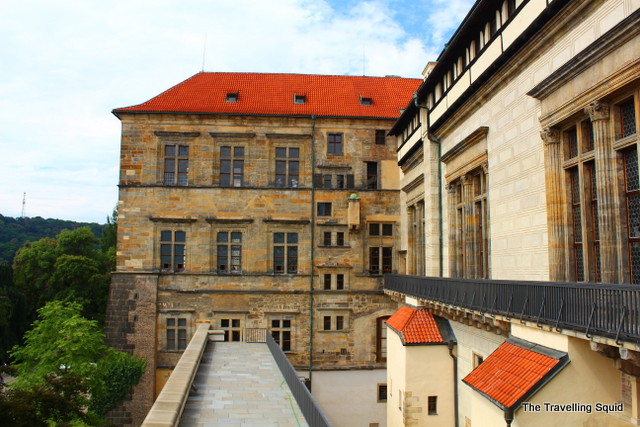 The Travelling Squid's Take
The St Vitus Cathedral is a must-visit especially if it's your first time to Prague. To fully appreciate the significance of each painting and statue, I encourage you to rent the audio guide for a more in-depth experience. Do note that it extends your time spent in cathedral two-fold as each exhibit comes with a 3-min description.
While the audio-guides are more expensive that certain tickets, you can circumvent it by bringing a guidebook along and reading up in advance.
Have fun!