A first timer's guide to surviving the New York subway
The New York subway is by far the most effective and affordable mode of transportation in New York city. That being said, the numbered and alphabetical trains may pose a challenge to any first timer, and so would the unexpected closure of certain lines. Therefore, here's a first timer's guide to surviving the New York subway – hope you find it useful.
1. Expect specific platforms to be closed for maintenance work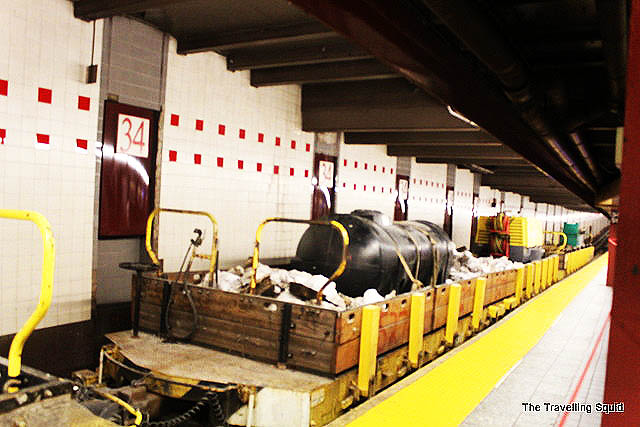 The New York subway runs 24 hours a day, therefore do expect certain platforms to be closed at any point of time. If they are, fret not. Notices indicating alternative routes will be put up. Be prepared to take a different line from your original route, or walk a block or two.
2. Generally, numbered trains run from North to South of Manhattan, while alphabetical trains do travel cross-town
Most tourists take the 1-train as it brings them close to most tourists attractions – think Times Square, Penn Station and the Financial District. We stayed on the Lower East Side during our time in New York, and had to take trains B or F to get mid-town. Alphabetical trains were more difficult to figure out as the lines go cross-town and tend to branch more.
3. If a carriage is empty, it's empty for a reason
There could be pee, puke or other forms of bodily fluids waiting for you.
4. Avoid touching any surfaces as much as you can – turnstiles, platform seats and railings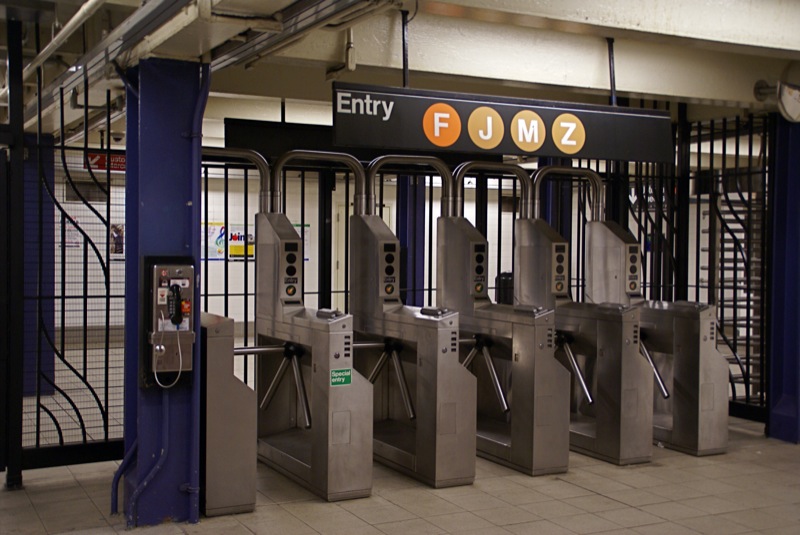 All major no nos. According to this Daily Mail article, scientists mapped 466 subway stations and found 15,000 types of microbes, including dysentery and bubonic plague. Not cool.
There's a trick to avoid touching the turnstiles with your hands. Simple walk forward assertively and use your thigh to push through. It seems a tad strange, but if you're the sort that picks up small food items with your hand, it's a good habit to have.
5. Express trains will save you a ton of time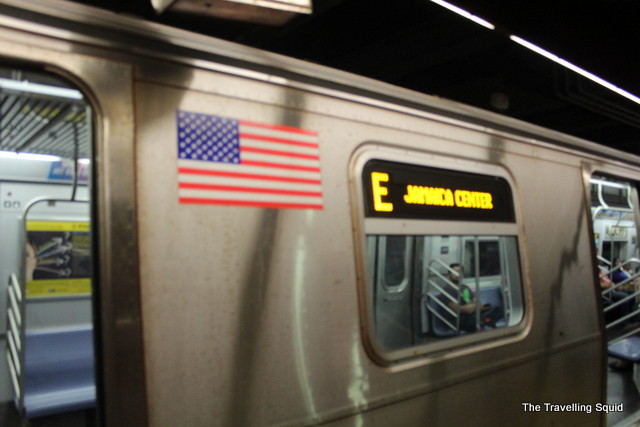 Use a map to figure out where the express trains stop. While taking the train back to our place at the Lower East Side from mid-town, the B train saved us 10 minutes in travelling time as compared to the F train.
6. Check the line and direction at the entrance of the subway station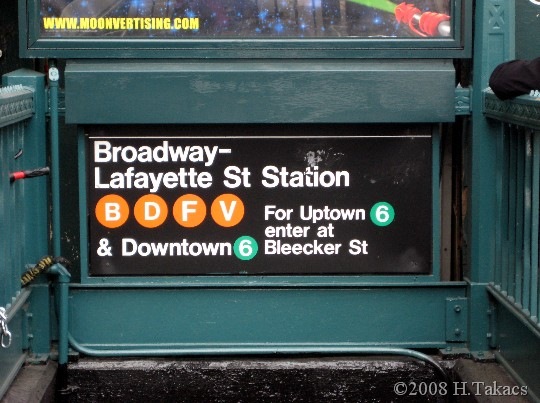 The entrance will reflect the line (and in some cases direction eg. uptown or downtown) of the trains serving that entrance. Do note that if you're at the entrance of the downtown train but want to go uptown, just cross the avenue (rather than the corresponding street). Therefore it's important to check for both the line and direction before entering the fare gate.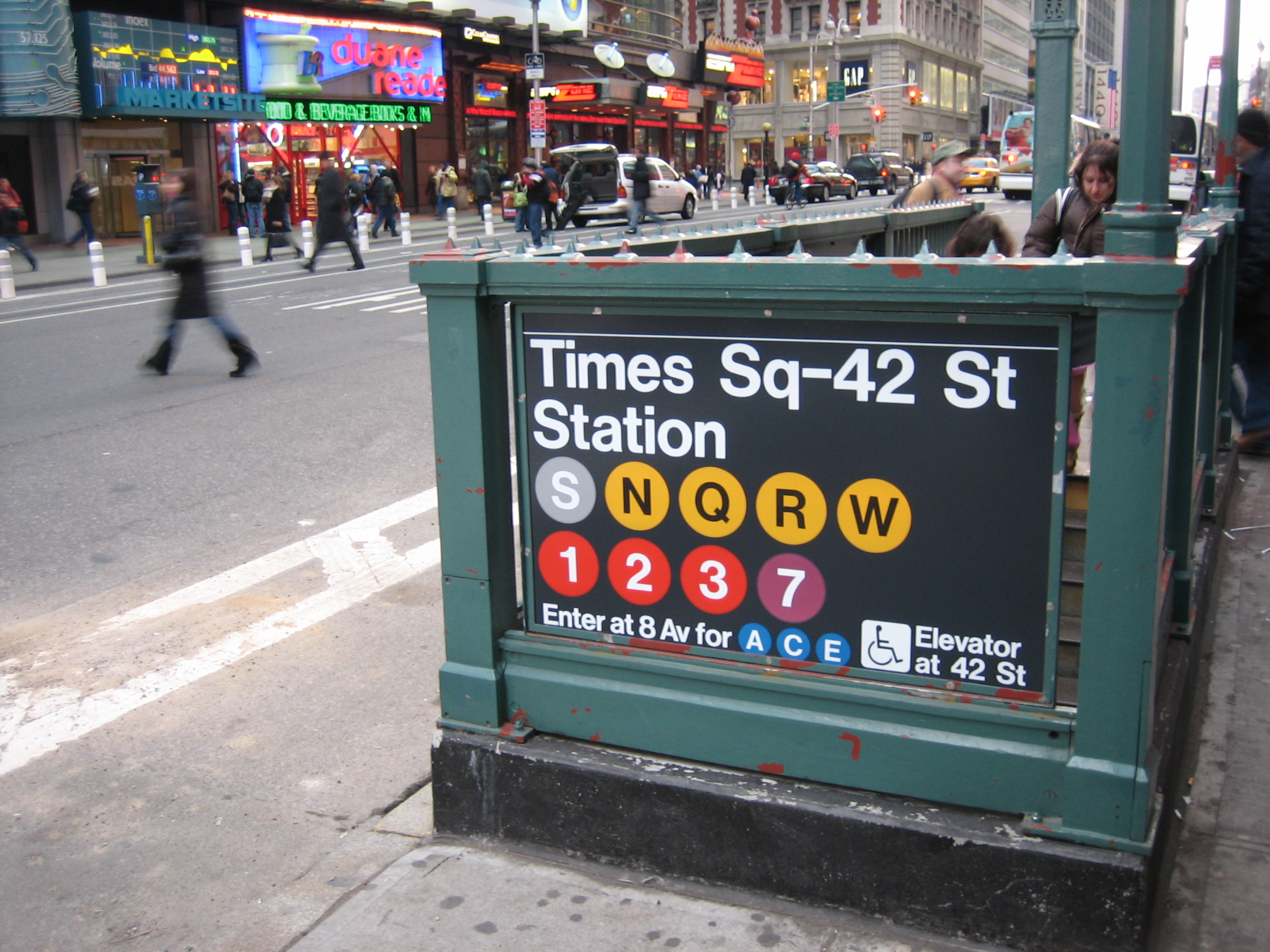 The Travelling Squid's Take
The New York subway may seem like a complicated maze to navigate through. But fret not. Once you've gotten used to it, you'll be able to breeze past turnstiles, leap across that occasional pee puddle and chase after express trains with ease.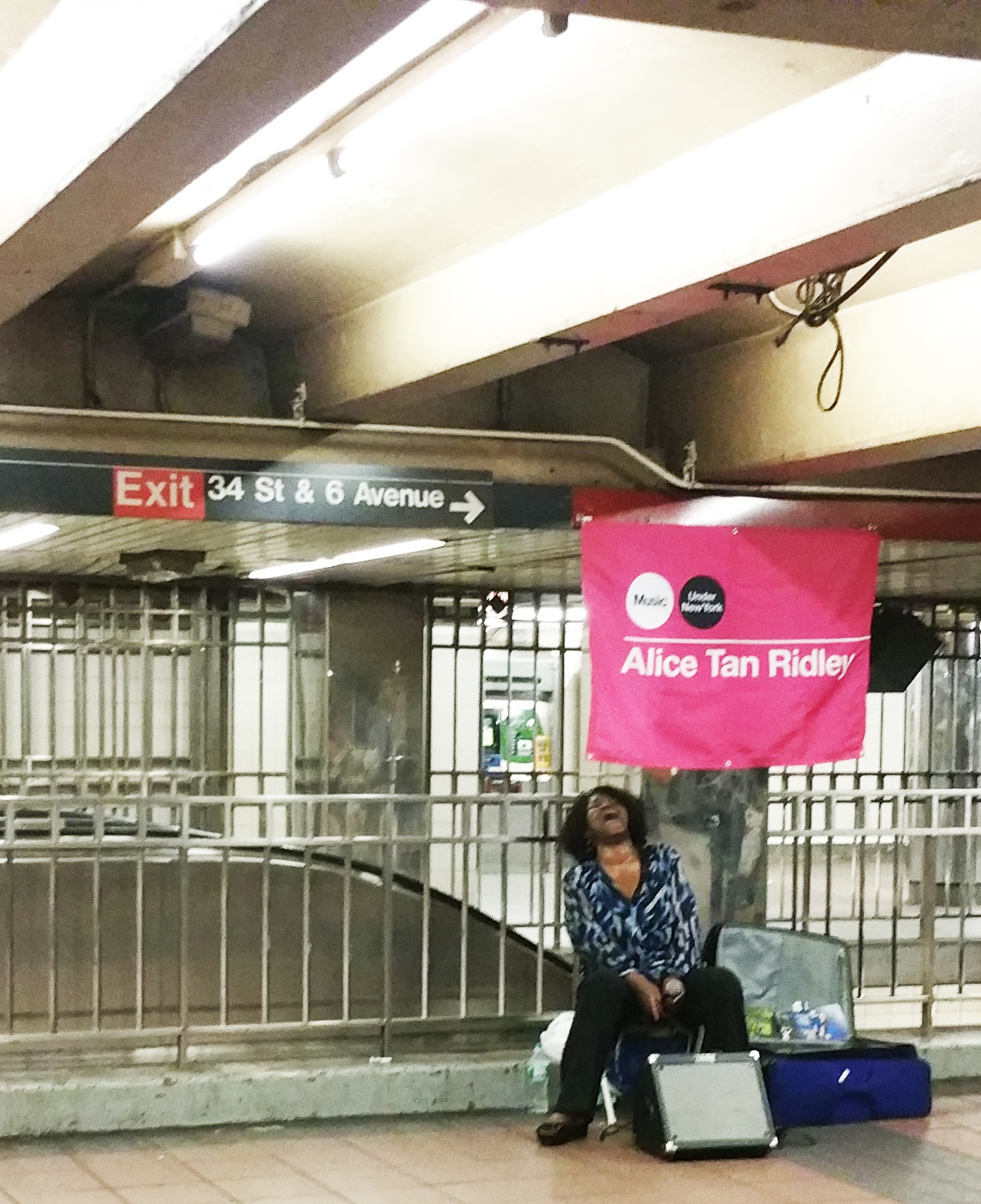 As mentioned in a previous post on a 'Delhi lover's take on New York city', what I found particularly memorable was the buskers who were willing to spend their time in the sweltering heat, belting out sweet, old-school ballads at train stations.
That's New York city for you. Have a good ride.
Special thanks to Friend G for the tips, without which this post would not have been possible. 🙂