A great charter trip from Fethiye to Olympos over the restless sea
If you're a traveller that values privacy during your holiday and would like to take it slow, the best decision you can make is to rent a Gulet boat (a type of Turkish boat with a traditional design of a two-masted or three-masted wooden sailing vessel) and spend a few days out at sea with your friends.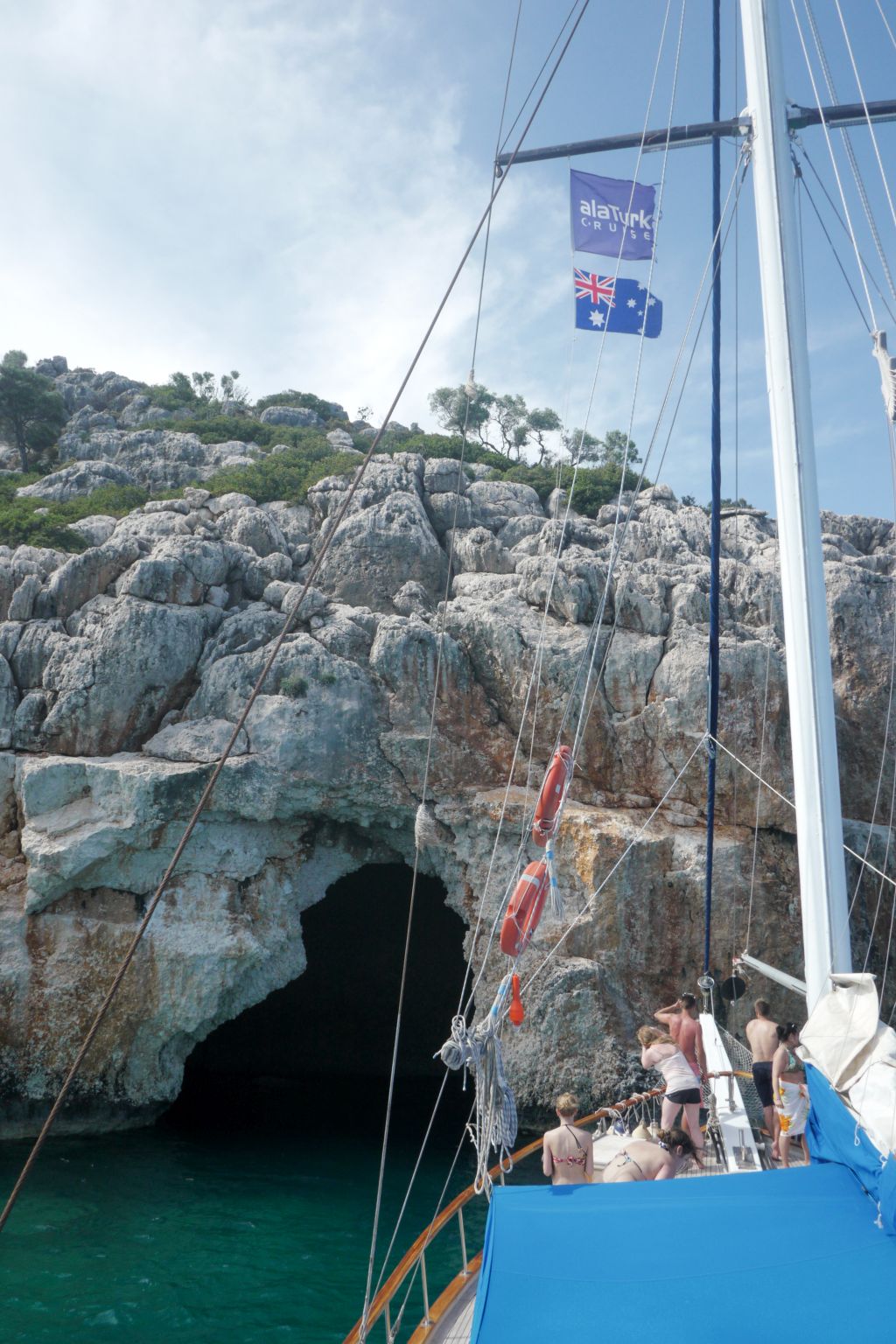 Before you leave, make sure you learn or stay updated with the 'man overboard rescue procedure', which are quick steps one can adopt in the event of an emergency.
Get ready to start your trip from Fethiye Harbour
Staying at Fethiye is a great choice. This means you will get the best from your holiday – a quiet and relaxing vacation, combined with the possibility of exploring a new destination, thanks to the Fethiye Olympos Gulet charter opportunity.  Spend quality time in other parts of Antalya with a bustling city vibe. Fethiye Harbour is the best place to start your trip.
Check out the Butterfly Valley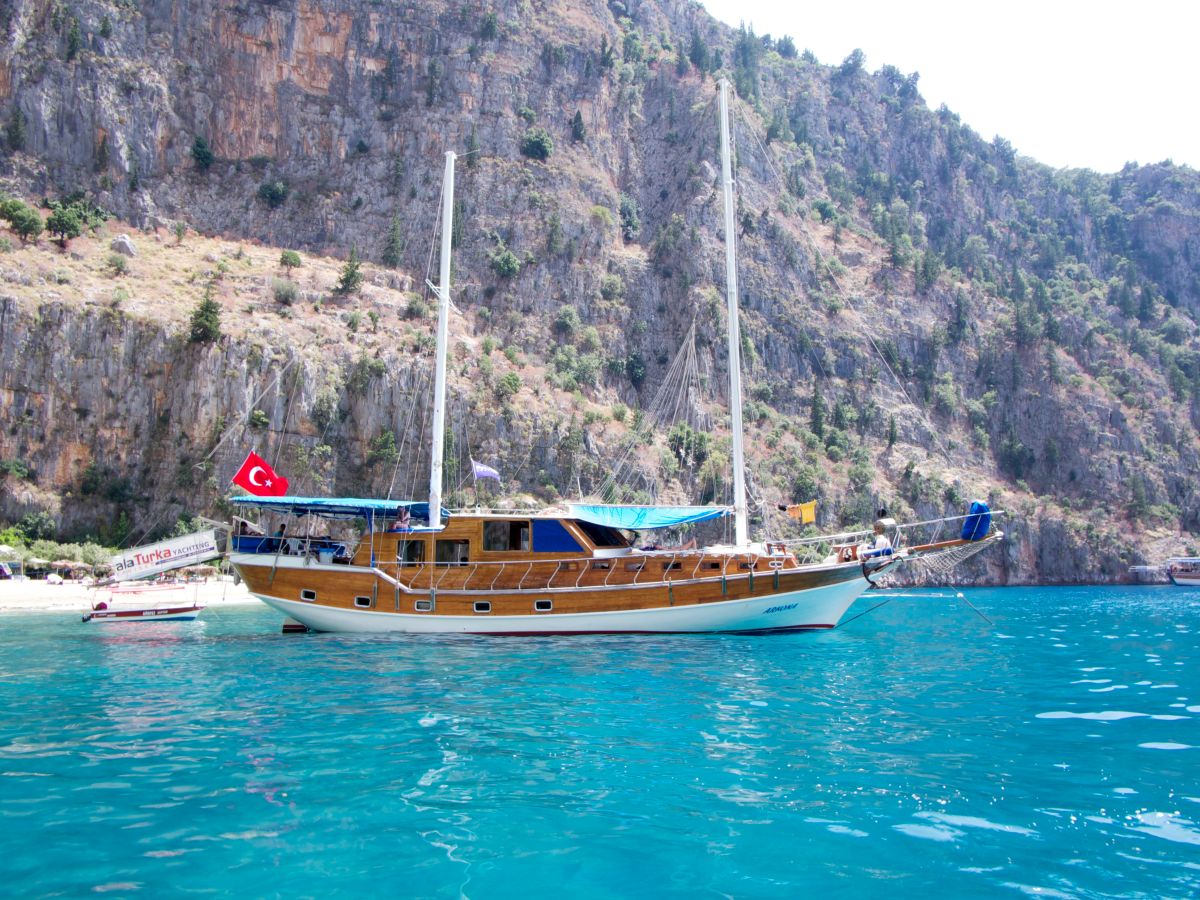 There is nothing so special and exciting like the Butterfly Valley. This special place, known as 'Kelebekler Vadisi' in Turkish, offers its visitors an opportunity to see different species of butterflies. There are more than 100 butterfly species in one place, so this looks like small butterfly heaven. Once you step into the canyon, tall, imposing walls of more than 350 metres in height surround you.  If you like walking, the 4km walking path would definitely be up your alley.
Butterflies are not the only attraction. Two waterfalls, albeit moderately sized, also give special importance to this place.
The Beauties of St Nicholas Island
You will spend one day at St Nicholas Island, also known as Gemiler Island. It has a rich history and there are many legends which surround it. This island is home to the remnants of the former Byzantine Empire that existed 1,500 years ago. During your stay, be prepared for an experience like never before. Given the fact that the island is very small, you may not be able to see classical buildings, palaces or other items that are characteristic of these places. Unfortunately, it is not possible to see the theater, which is a symbol of Byzantine's time and the Romanesque empires. What can be seen on the St. Nicholas Island are water tankers (cisterns) and a few churches. This island is under the first level of heritage protection laws – no construction is allowed to take place.
Village Kas – get ready for the tour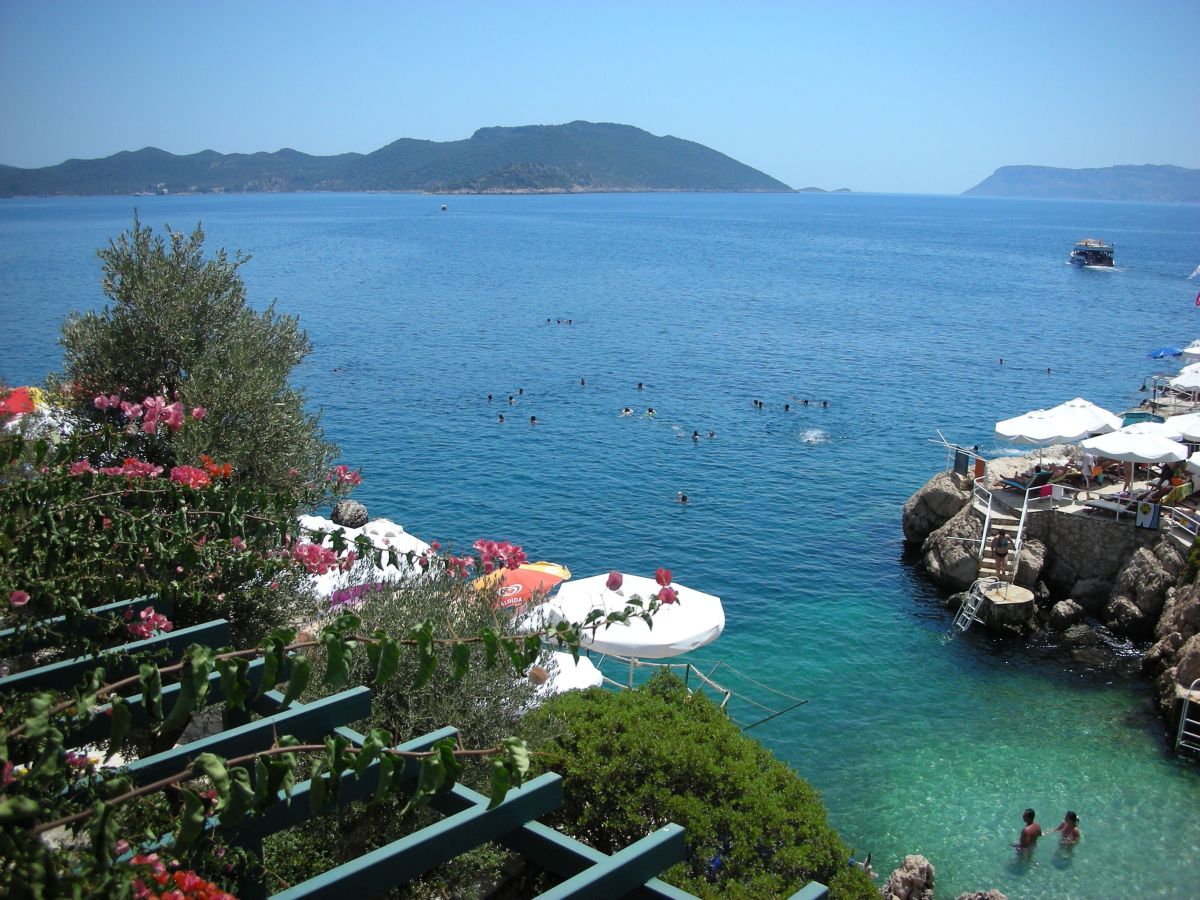 Although this is a small town, more or less like a village, Kas is a beautiful place that attracts many tourists. It is close to Istanbul and is therefore, very accessible. If you like to shop, Village Kras presents the perfect opportunity. There are many small shops with interesting finds, so it is only a question of money, time and will, to find whatever you like. This place has plenty of great restaurants and bars, many exuding an old-world charm that is hard to come by in bustling cities.
More adventures until Olympos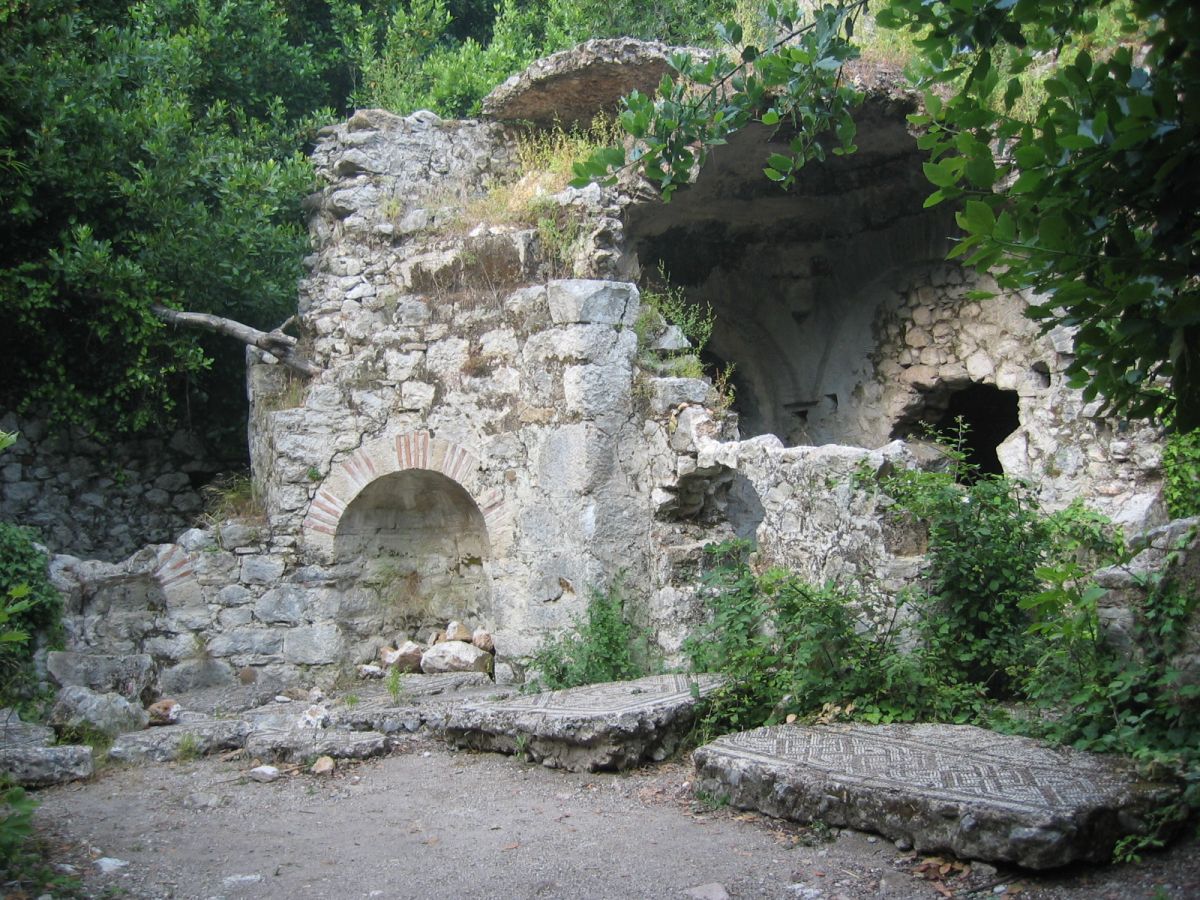 Cruises are a great choice for travellers interested to do more stopovers than what is on the Gulet boat itinerary. Not only will you be able to see new sights, you will also be able to escape the tourist crowds. This is why the private Gulet cruises Turkey are tailored to tourists who need privacy, away from the curious looks of other in public areas. On your rented Gulet you will have a crew that is always there to assist, allowing you to relax while taking in the sights. Order your favorite drink and enjoy the fresh air and sunlight outside your cabin all day long.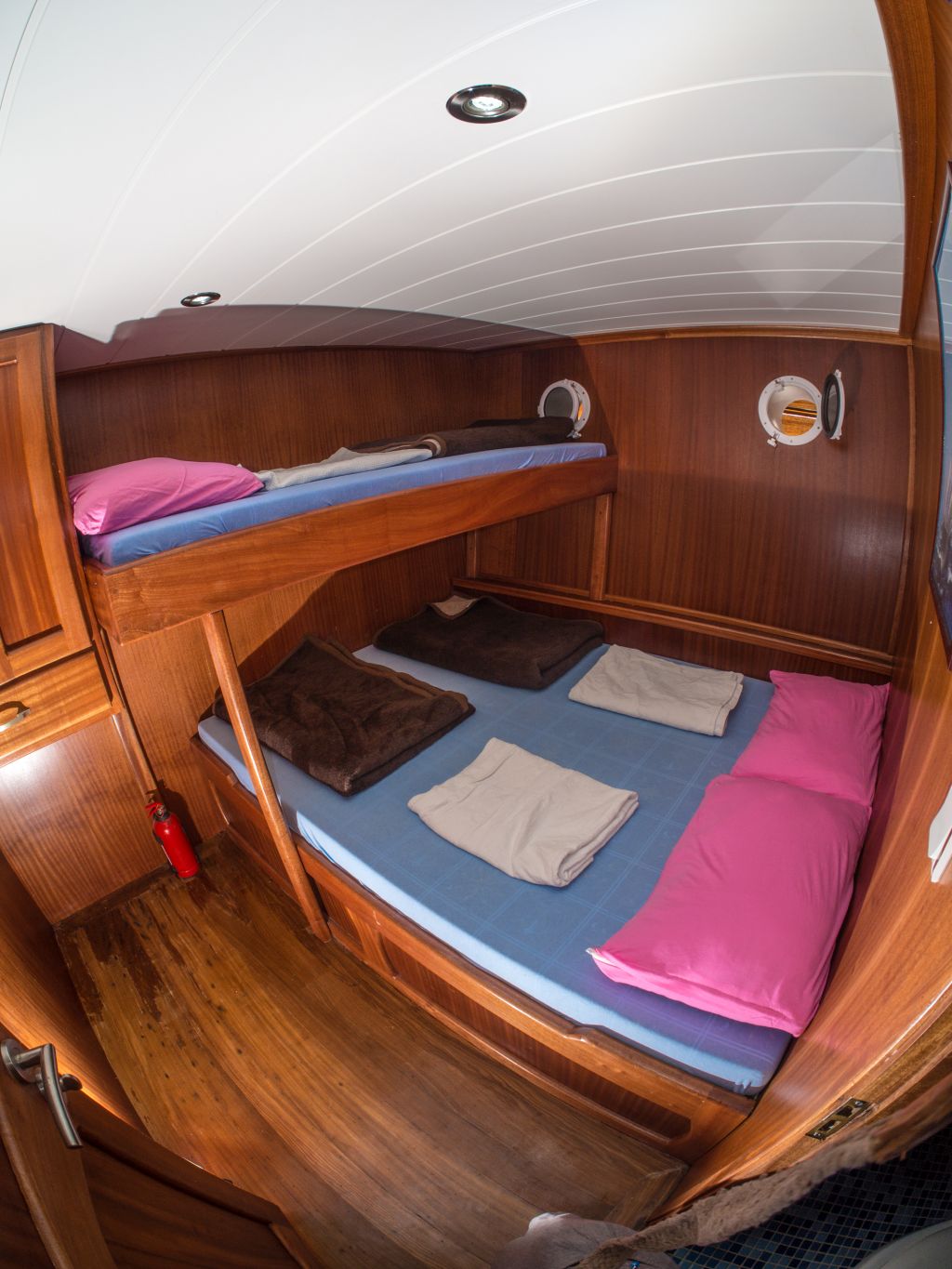 Your cruise trip will end in Olympos. This is the place where you can enjoy a walk through the streets, under the famous Olympos Mountain, while taking in the ancient Lycian ruins. These ruins date back to that of  Greek civilisation, and are really worth a visit.
Written by Aleksandra Prokopovic for Alaturka Cruises