What do Guys really think of manicured nails?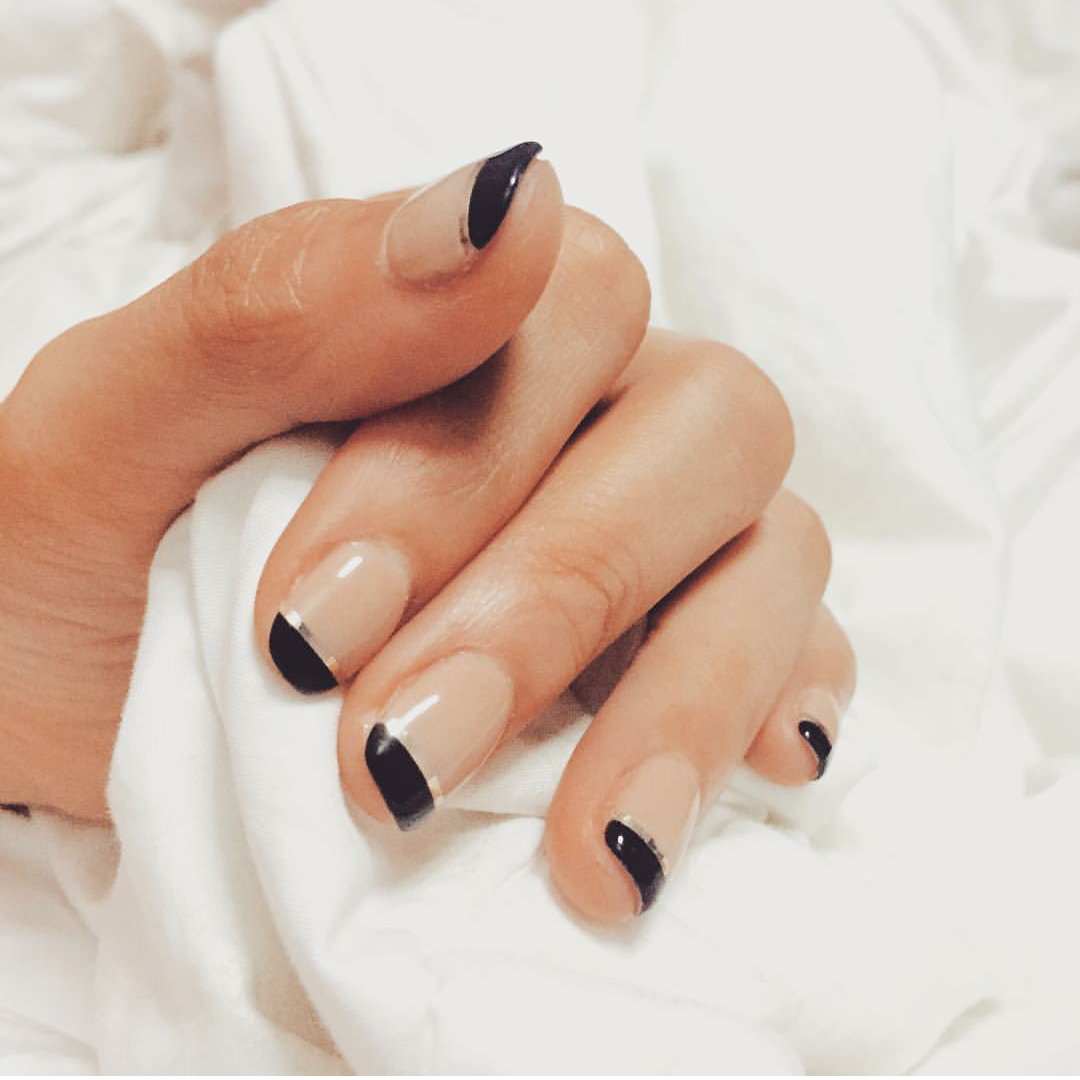 Recently, I had one of the biggest shocks of 2015. It was a friend's revelation that her well manicured nails had cost $60. In all fairness, they looked really good. It was a french manicure, only that instead of the white ends, my friend opted for black instead. Let's call it an 'edgy french manicure' (see picture above).
'But that's so expensive!' I blurted out. 'Back in the day, all we needed was 10 bucks to do a manicure!' I said. I was referring to the nail parlours which had sprung up in the heartlands.
Therefore, I was surprised that girls could spend $60 on a set of manicured nails. When I heard that more elaborate designs could cost up to $120, I was flabbergasted. At that moment, things that worth $120 floated through my head. A structured, fitting Zara dress, three bottles of good SGD40 wine and a lovely meal at a French restaurant. But to spend it on nails….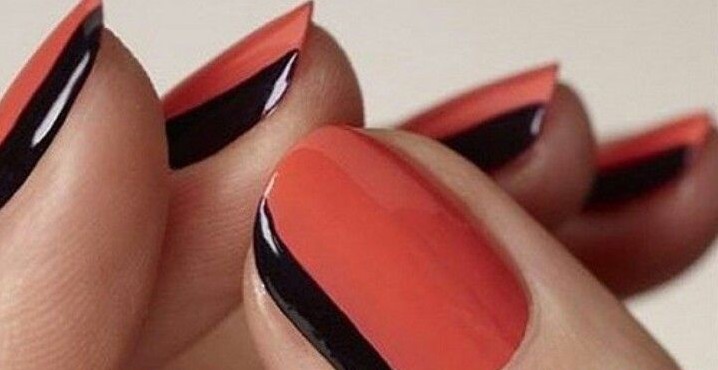 What further surprised me was the frequency of how this $60 was spent. Gellish nails last for about two weeks, and one would have to visit the nail salon to get them completely removed. Friend Y related an example of her colleague who would get her nails done once every two weeks. That's about $120 spent on nails every month!
In my social circle, I don't know that many guys who are into manicured nails. Most said that they hardly notice their partner's nails while some said that they preferred the natural look. Therefore, I was really curious to find out the following:
1. What do guys really think of manicured nails?
2. Should guys prefer girls without a manicure, why do girls continue to do them?
Before I proceed, I would like to highlight that my survey is totally not unbiased, ie. the sample was taken from my pool of friends, which is definitely not random. In addition, my sample size is not large <1,000, given the limited (but precious) number of friends I know.
My friends were given a simple multiple-choice question with four options and a fifth open-ended option. It goes along the likes of:
What do you think of manicured nails? 
1. It's cute
2. Quite sexy (Just to caveat, quite sexy essentially means Sexy. It's just toned down (cos Singaporean guys may be quite shy, hence reluctant to select this option)
3. Don't really notice
4. Would prefer the natural look
5. Others
Anyways, here were the findings.
1. In general, the guys surveyed preferred the natural look – no nail polish. A reason put forth was that the natural look matched every possible outfit and showed that the girl wasn't averse to roughing it out, or doing housework.
2. Some guys surveyed said they hardly ever noticed a manicure, and even if they noticed, it was just a 'cute nail job', nothing more. They would only reserve comments for 'super ugly ones'. (Gosh!) In general, they feel a manicure doesn't add value – to a girl's appeal, I assume. Which brings me to my next comment.
3. It's got to be professional. If not don't bother doing. That's right. Friend E was of the opinion that if you were to invest in a manicure, you might as well do it well. It has to complement your skin tone, and it definitely has to be well done.
But Wait! Here's the twist…
4. It's cute – received one vote. and so did…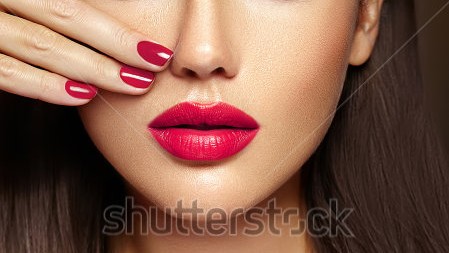 5. Sexy.. Yes apparently, some guys find manicured nails rather sexy (except if they're the Doraemon type, then it's a big no no.) If I could extrapolate, I assume no cutesy cartoon characters including the likes Minnie mouse, Frosty the Snowman etc. According to a friend of Friend S, the more alluring colours are bright red and blue.
Therefore, sorry to disappoint you but my answer to the question 'What do Guys really think of manicured nails?' is that it all depends. Different men have different preferences, and so do women.
But the questions we should be asking our is…
I'm no feminist and I think tips from  guy friends on how to look good are always helpful. But even if you disagree with your man on how your nails should be, it's definitely not a deal breaker.
Here are the questions we should be asking ourselves…
1. Does a mani/pedi take up a significant amount of my take-home pay every month?
I sound like a financial adviser, but yes, savings are very important. If you have the financial means, go ahead!
2. Nails should not prevent us from doing what is required of us.
Things like housework, looking after babies or even the most basic activity, like typing.
To be honest, (call me a little thick-skinned), but at 26, (soon to be 27), I could never been more contented with the way I look. The 'sun spots' on my face – a result from not putting enough sun block when I was 20, the light wrinkles that shape the eyebags on my face, my long wavy hair which will never be naturally straight and of course, my unpolished nails. Nails which allow me to wash dishes, vacuum floors and pry open boxes of CP wanton easily.
But that's me, and I can fully comprehend why girls would love a nail job from time to time. The pampering, the conversations you can have with your girlfriends while getting your nails done – it's always fun.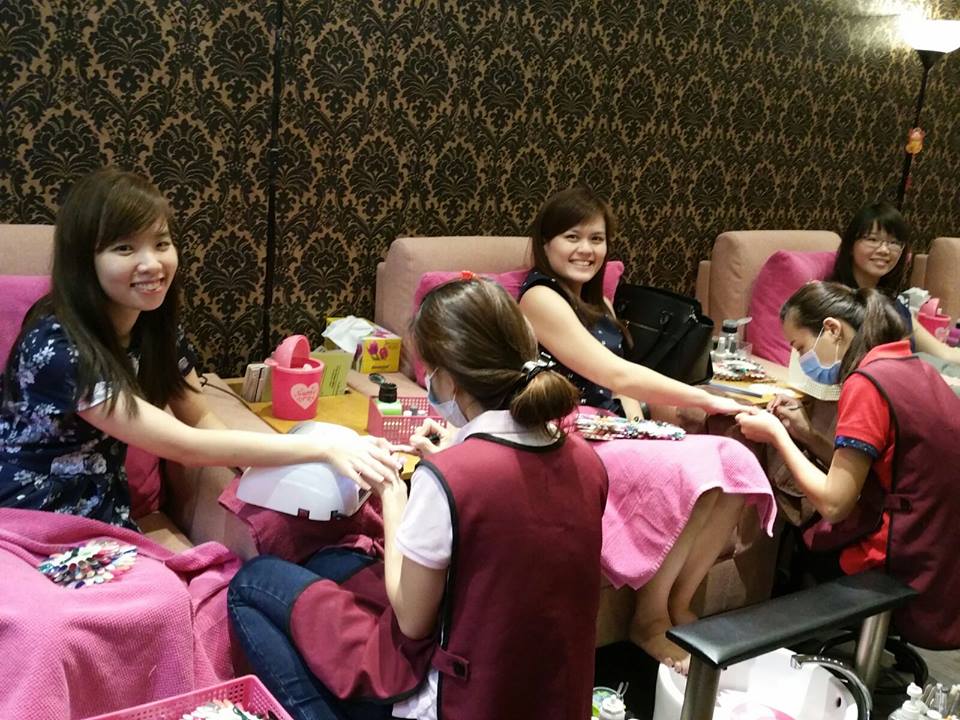 But back to the topic of guys, I'd say it's inadvisable to continuously change your nail colour to suit the preferences of your man/ or the guy you're interested in. I guess you can do so for special occasions, such as a romantic or sultry evening together, but on a daily basis, it's always better to be yourself. Be yourself because in the end, you should be loved for other aspects, such as personality, character and heart.