Visit Four Barrel Coffee in San Fran for a great pour-over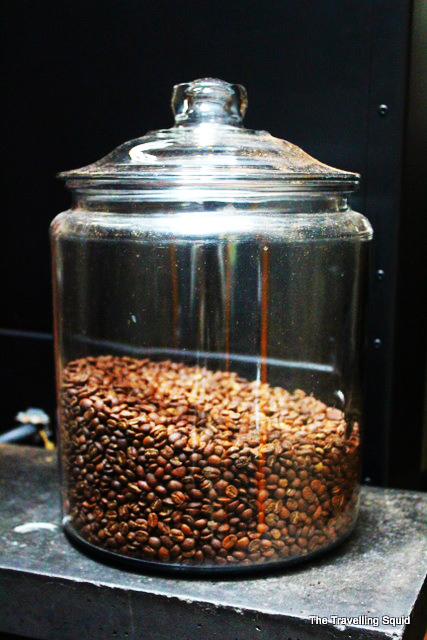 If you're a big coffee lover visiting San Francisco for the first time, Four Barrel Coffee is a great place to get your morning fix.
This roaster has three locations in San Francisco, with the main cafe located at Valencia in the Mission District. This coffee roaster's mantra is to 'try our best not to suck (to not suck)'.
And boy, they do more than just 'not sucking'.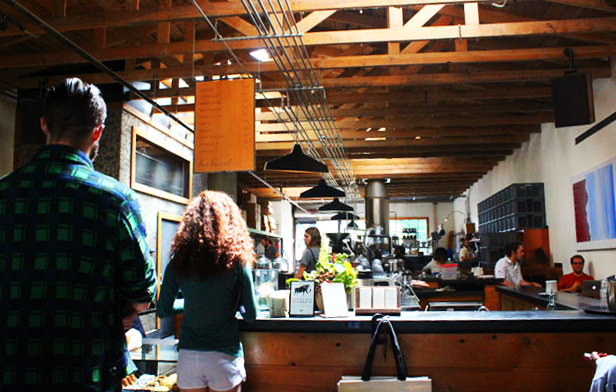 Having flown in via a 13 hour flight from Hong Kong to San Fran, Friend S and I were rather jet lagged when we entered Four Barrel Coffee that Saturday morning. The cafe was filled with people from all walks of life – dog walkers, exercise-goers and students.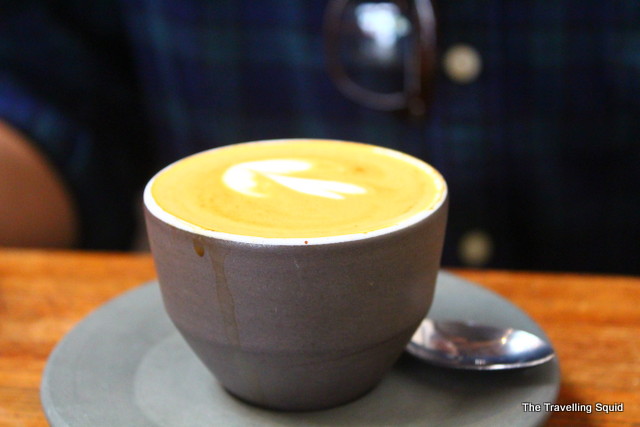 I ordered the usual – a long black, and Friend S, the cappuccino. We settled down at a table by the corner. The cafe filled up soon enough.
We were seated right behind the baristas and Friend S had a birds-eye-view of their technique. The tamping was done right and they pulled espresso shots with a skilled proficiency.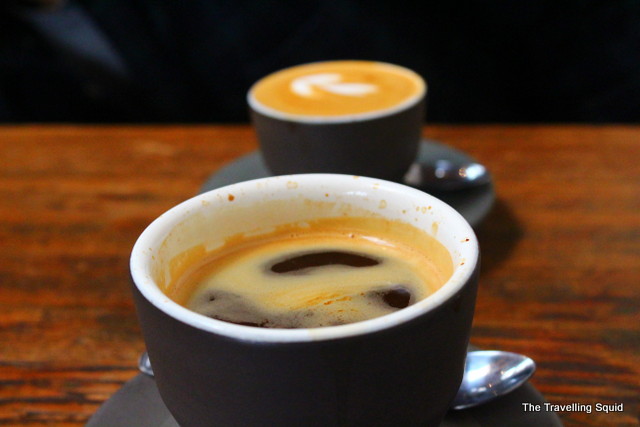 In terms of taste, the long black really packed a punch. I've never had a coffee so strong and bright at the same time. The ones I'm used to tend to be dark and bitter – think Vietnamese black coffee or Singapore's 'Kopi O Kosong' (black coffee without milk or sugar), made with strong Robusta or Arabica beans.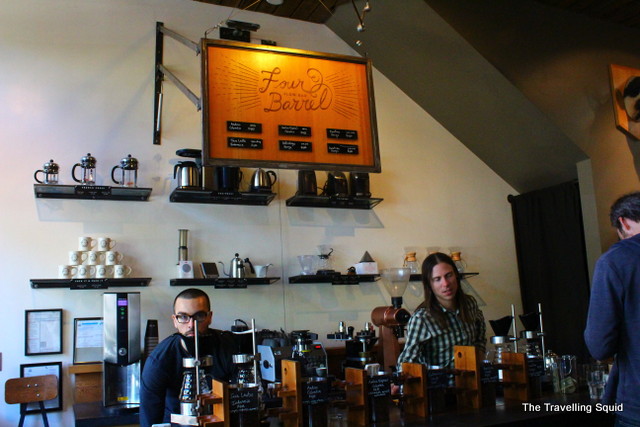 We decided to have another coffee, since it was so good, and the jet-lagged brain of mind was crying out for more.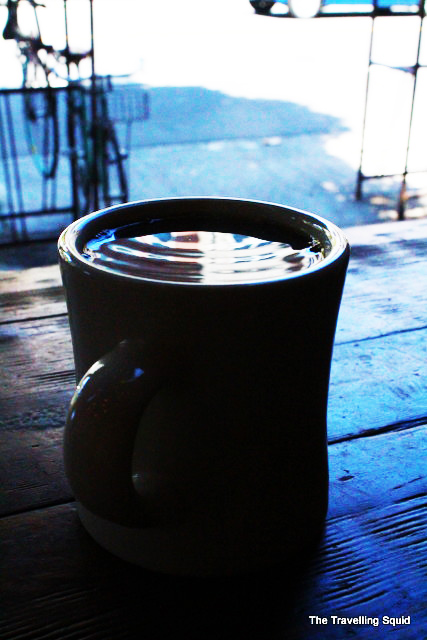 We had a pour-over which was very well done. The barista was able to strike a conversation with us throughout the pour-over process – hats off to his multi-tasking skills. The pour-over also came with a little cookie, which was a really sweet touch.
The Travelling Squid's Take
What really stood out for us was the pour-over coffee at Four Barrel. If you're fighting a jet lag, the long black makes for a great add-on. With its location a 5 minute walk away from the BART station, Four Barrel makes for a great place to people watch as you soak up the culture and atmosphere of San Francisco.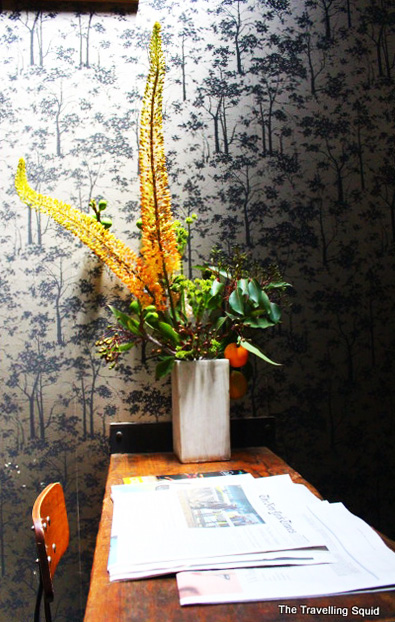 If you're pressed for time and are unable to pop by this coffee place, there are other cafes in San Fran which carry Four Barrel's beans too. Enjoy!
Directions (To the Valencia outlet)
If you're more comfortable on the subway, take the BART to 16 St, Mission Station. Four Barrel Coffee is a 6 min walk from the station.
Alternatively, bus number 14 will bring you there, from downtown San Fran (Union Square).
Four Barrel Coffee (Valencia)
375 VALENCIA ST.
SAN FRANCISCO, CA 94103
Site: http://fourbarrelcoffee.com/
* * *
Have you tried Four Barrel Coffee before? Do share your thoughts in the comments below.