Reflection: The Union Square of San Francisco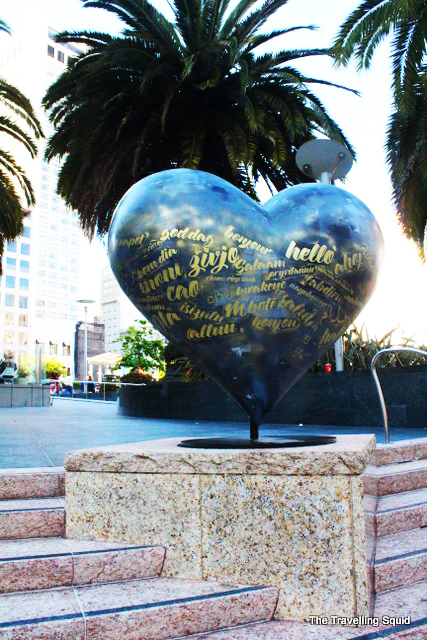 Of the many squares I have been to around the world, Union Square was a tad disappointing to a tourist of high expectations, aka, yours truly.
Tiananmen Square in China was vast and a bleak atmosphere had blanketed the square. The sort of atmosphere that prevents you from taking jump shots or selfies. The kind of atmosphere that makes you want to take a moment of silence to reflect on the tragedies that happened at that exact location.
The Red Square in Moscow was awe-inspiring, mainly because of the brilliant architecture surrounding it. Flanked by Lenin's Mausoleum, St Basil's Cathedral and the GUM departmental store, the Red Square leaves any first-time visitor a deep impression.
Now without reading more about the history behind Union Square, one would think that Union Square is perhaps, a homey neighbourhood square, with a cute heart-like structure at the entrance. Like the Red Square, it was flanked by several departmental stores such as Saks Fifth Avenue, Macy's and Victoria Secrets.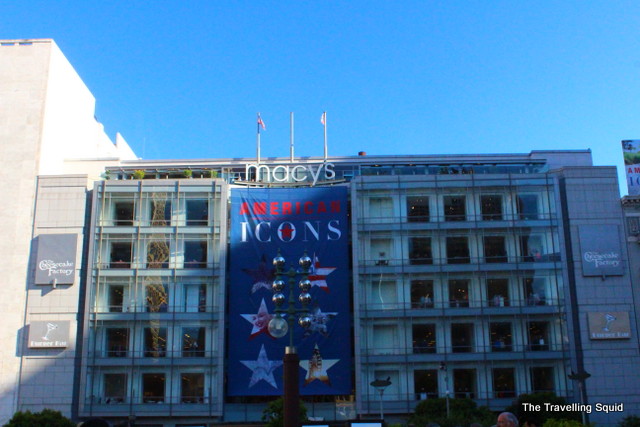 At the time we were present, a community event was ongoing – a dance. It was of similar popularity to the line dancing I've seen at a square in the heartlands of Singapore (ie.Sengkang Square), only that this was a ballroom dance instead.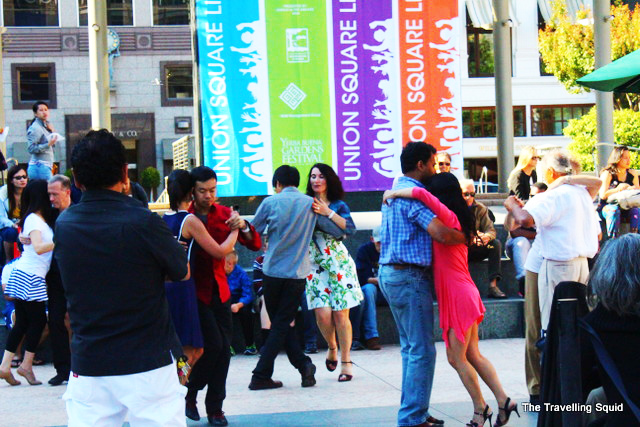 According to Wikipedia, the Union Square got its name because it was once used for rallies and support for the Union Army during the American Civil War, earning its designation as a California Historical Landmark.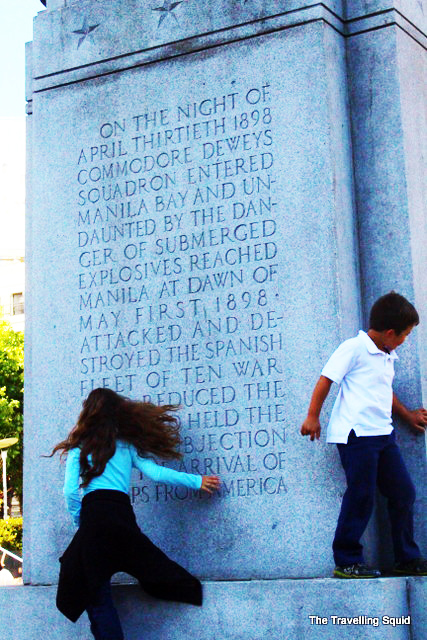 As people from all ages sashayed to music of the yesteryears, children played hide and seek among the sombre pillars. Among the places that were developed to remember history, Union Square was by far the most lively.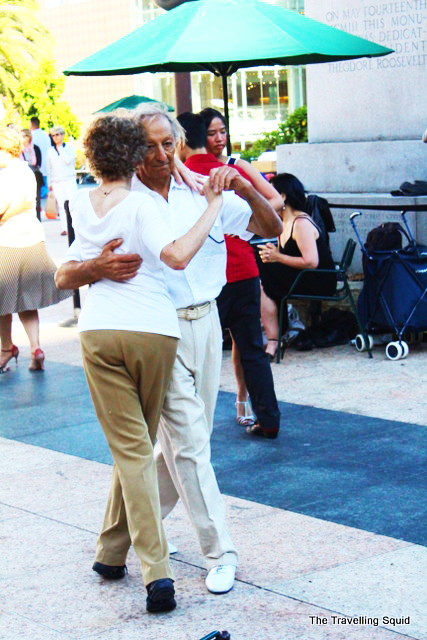 Then it dawned on me that perhaps, Union Square, as its name suggests, was constructed to unite and not to attract. Perhaps, it holds a significance beyond what an ordinary tourist can comprehend. The haphazard ballroom dancing, the elderly gentlemen and lady enjoying the company of each other in the setting San Francisco sun.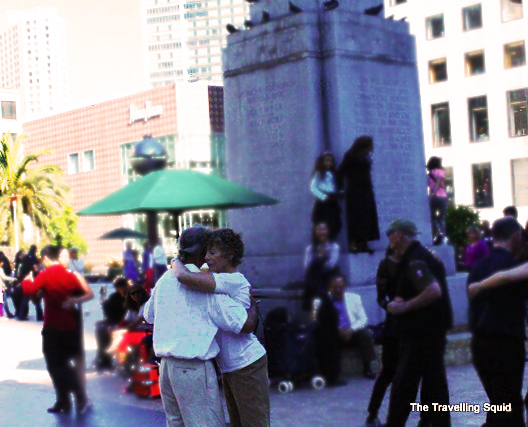 * * *
(Instead of focusing on the moment, I was subconsciously calculating the fastest possible way to get to the nearest Victoria Secret's holding store, which was located two streets away. The main store was under renovation. As fate would have it, I did not make it to the holding store. I eventually made it to the one in New York, and it's really not a big deal. That's for another post : ))