Visit Kokkari Estiatorio in San Francisco for great Greek food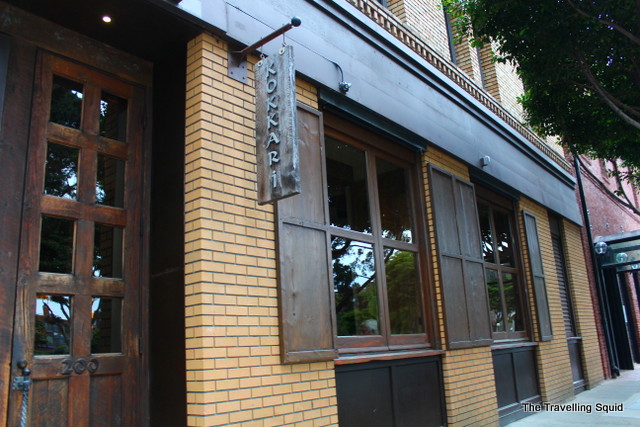 Located in the financial district of San Francisco, Kokkari Estiatorio is home to possibly one of the best Greek food you can find in the West Coast, according to some reviews that I've read.
I was a little shock to walk in through its heavy wooden doors that San Francisco summer. Clad in a striped sweater and jeans, while diners in adjacent tables around us were looking chic in their business jackets and structured dresses. Alas, it was similar to a high-end restaurant you would find in the Central Business District in Singapore.
There was also a wood oven at the back of the restaurant – a lamb was being put to roast.
Now we had arrived from the California Academy of Sciences, and were feeling rather exhausted and hungry. The servers were attentive I remember, and knowledgeable. It was one of my first meals in a US restaurant, and I must say, I was a little taken aback by the prices…
* * *
We ordered two appetisers, Zucchini Pancakes and Pork Belly with Porcini.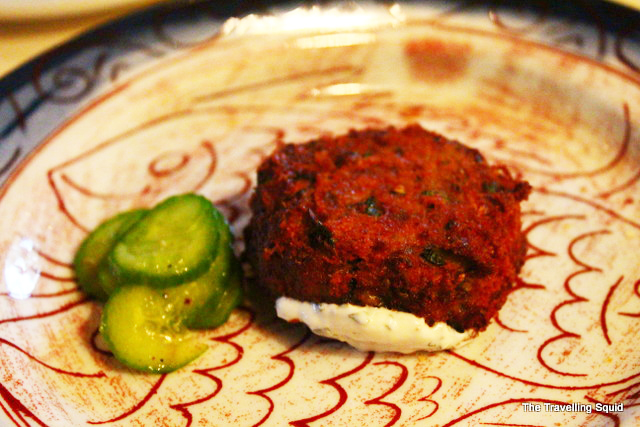 I'm not a big fan of Pork Belly so naturally, I preferred the former. The Zucchini Pancakes were fried to perfection. Inside the crispy shell was a mixture of delicious bits of zucchini and a really great filling, possibly made with vegetable bits and flavoured with a seafood stock. The cucumber and mint yogurt dressing was a great touch.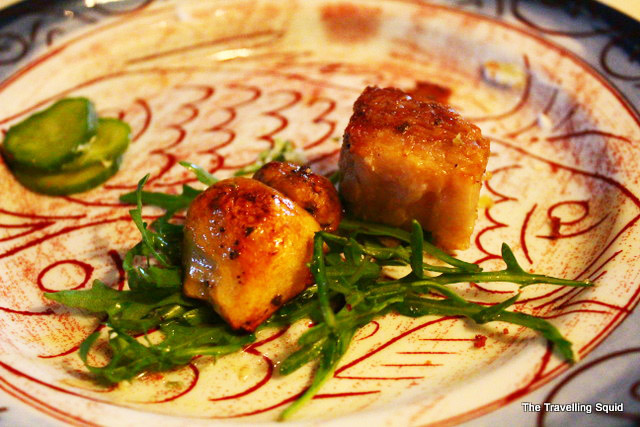 The Pork Belly and Porcini was rather mediocre. In my travel notes, I wrote that the pork was a tad overcooked. Perhaps that's why it is no longer in Kokkari's dinner menu.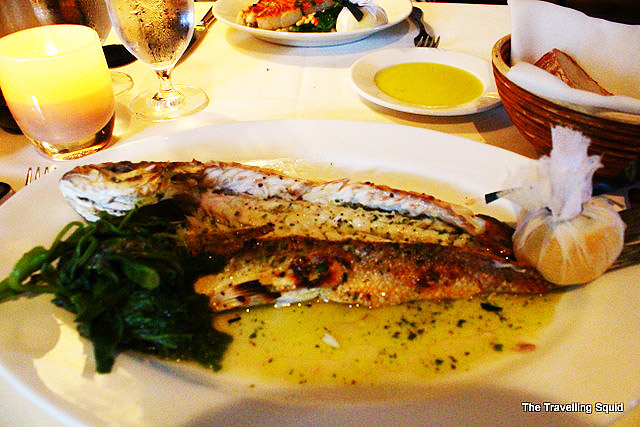 For the mains, Friend S had the 'Fish of the Day', a sea bass. It was nicely done – not overcooked, grilled to perfection. The lemon in a cotton wrap was a nice touch, preventing the seeds from falling onto the warm soft meat of the fish. It came with spinach on the side. The combination made this dish a really healthy option. Great choice, if you're really hungry. Friend S also had a glass of wine to accompany this meal – USD14.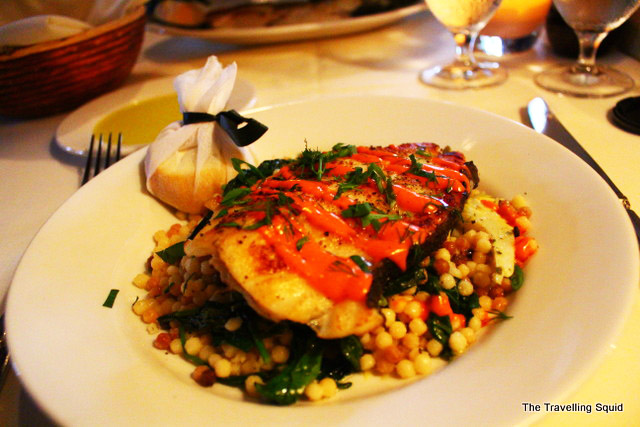 I had a halibut (pronounce – hare-lee-boot). It was my first time having this fish, and pronouncing its name. (Till today, I still find it a challenge). In my simplistic mind, the halibut tasted like a whitefish, similar to a cod, though less buttery.
The Travelling Squid's Take
Kokkari Estiatorio was a recommendation by a friend of ours who lived near San Francisco for a number of years, and I must say it's pretty legit.
It was my first time having Greek food and apart from my runny nose, it was a pleasant experience. You could tell that the food was done professionally. We both had fish and it was cooked quite perfectly. My personal take is that the red meats might be a better bang for your buck. I wanted to try the roast very much, only that I was nursing a flu that day. In fact, lamb seems to be their specialty, given the number of dishes which carry it.
Also, you may wish to put on a nice dress or a pair of pants, especially if you're heading to Kokkari Estiatorio on a weekday!
P.S) The main door can be quite a challenge to locate. Don't go with an empty stomach. : )
* * *
KOKKARI ESTIATORIO
200 Jackson Street (at Front St.)
San Francisco, CA 94111
p: 415.981.0983 fx:415.982.0983
Website: https://kokkari.com/reservations/
Reservations: 30 days in advance through OpenTable, or give them a call. The restaurant seems really popular, so it's best to make a reservation before going.