Visit The Workshop in Ho Chi Minh for a great pour over
Now just in case you're wondering why this post is somewhat out of the blue from my slew of posts on the US, it's because I got remembered of this post while writing about Ritual Coffee in San Francisco. The Workshop in Ho Chi Minh is probably one of the best artisan cafes that I've been to in South East Asia, outside Singapore.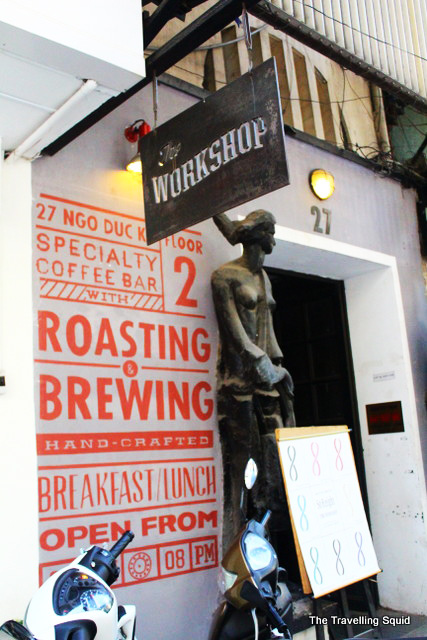 Now I really like Vietnamese coffee. It's black, dark and bitter. But when mixed with a dollop of condensed milk, it forms a yummy blend of bittersweet flavours. It keeps you very much awake too. But I recognise that a segment of the population are pure artisan coffee-drinkers. Purists, if you will. They enjoy complexities of acidic and caramel flavours to their coffee, and are absolutely not able to take coffee as it tends to be – bitter.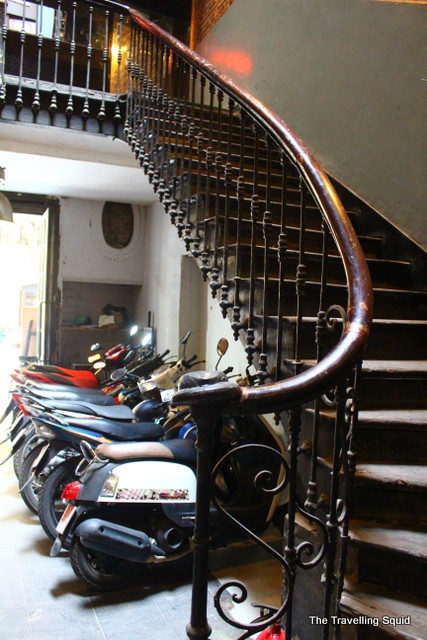 So if you ever visit Ho Chi Minh, and find yourself surrounded by stalls and stalls of Vietnamese coffee cafes, fret not. We stumbled upon this set up – The Workshop during our time there, and it was possibly one of the best coffee experiences.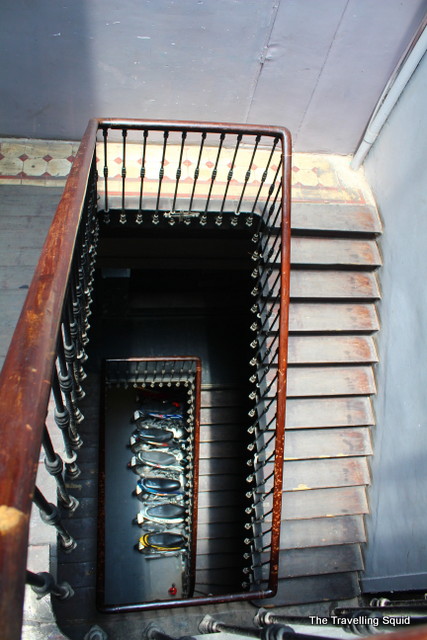 Ambience
We met with the Basement when we first entered. There were a row of bikes adjacent to a wooden staircase, testament to Ho Chi Minh's motorbike culture. We had to ascend a rather dark stair alleyway, which reminded me of the times of Ip Man where houses were made of wood.
When we arrived at the top floor, the decor of The Workshop was very much culturally different from the basement which we had encountered. Think high ceilings, glass panels framed with black squares and industrial-looking lights. It felt rather French, rather new-age to me. The space was airy – very possible with warm weather similar to that in Singapore.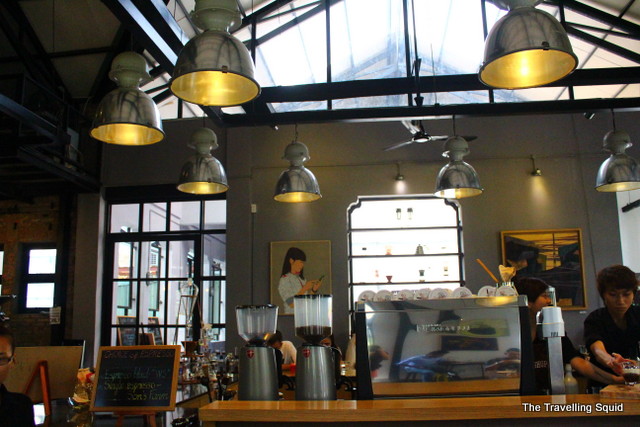 There was a myriad of beakers, kettles and filters in all sorts of shapes and sizes. I would say, it was a coffee-brewer's heaven.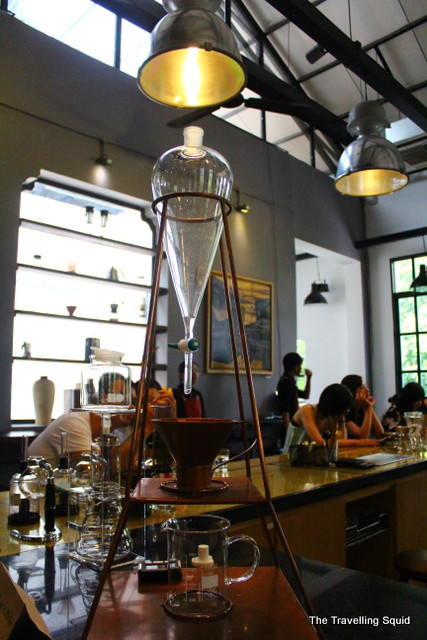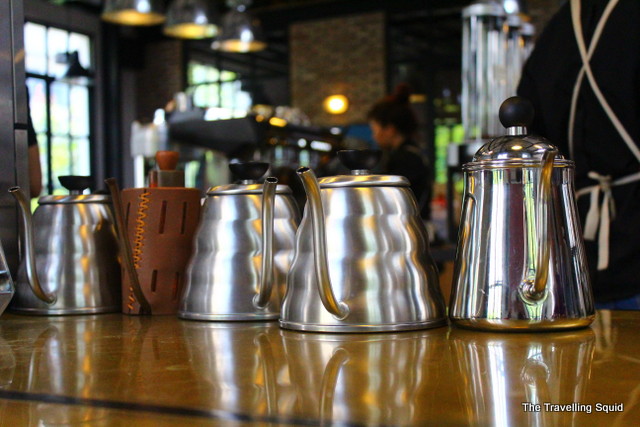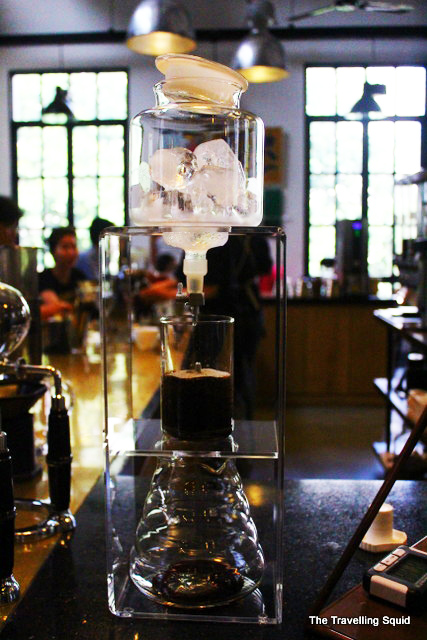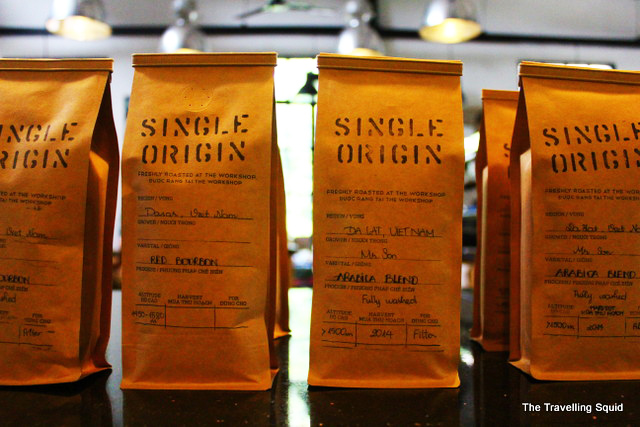 Pricing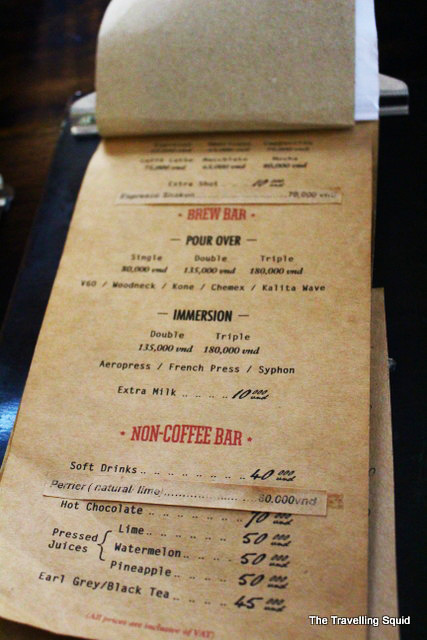 While there were more options for a pour over, ie. the option of using different types of filters – the Chemex, V60 or Melita, the coffee was also more expensive than the pour over we have in Singapore. I use prices from Nylon Coffee Roasters in Singapore as a comparison because their coffee-making is really legit, and they're not so much about cafe culture. The emphasis is really on the coffee. The pour over will set you back by VND80, 0000 – it might be more worth it to buy a double and share it with a friend.
A long black will set you back by VND65,000/ SGD4.10/ USD2.90. The full pricing can be found on The Workshop's Facebook page.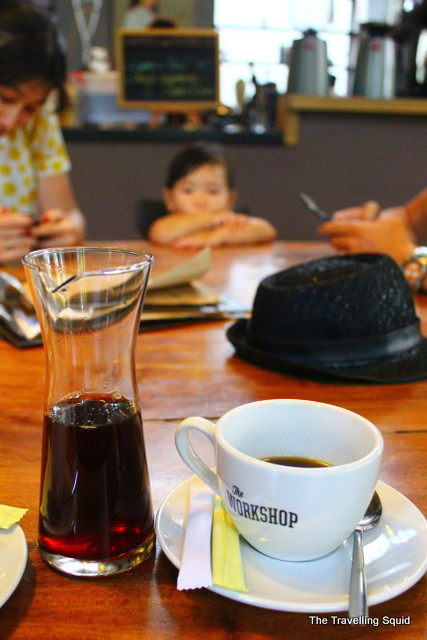 Taste
We had both their pour over and long black. The pour over technique was done right and there was no hint of over-extraction. There were light acidic notes to the coffee and complex fruit flavours. I was feeling rather sleepy, and the long black did perk me up right after.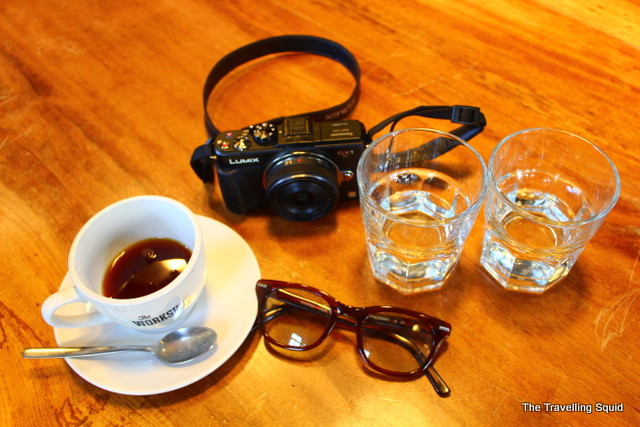 I expected The Workshop to be a cafe keenly visited by foreigners. But it was not the case. It was a weekend and you could see students who had brought their homework, friends hanging out and even families who brought their kids in for a hot chocolate.
Private function room for rent
Now I must say that in such an awesome space, there's also a private function room for rent. Great for companies looking to have team retreats out of office.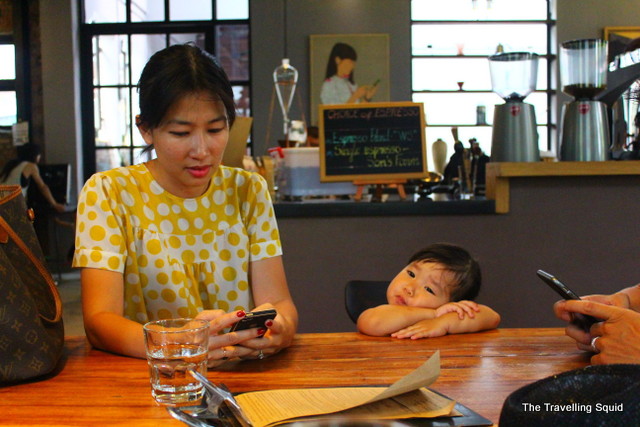 The Travelling Squid's Take
With its prices comparable with Singapore, I must say that The Workshop is a must-visit, if you're looking for alternates to Vietnamese coffee, or just simply, wanting to give Vietnamese coffee a break. I would give it five stars for the ambience – it's like a little coffee museum, with all sorts of apparatus showcased at strategic corners of the room.
That being said, I am also cognizant of the fact that unlike in Singapore, probably more than 80% of the population in Ho Chi Minh are unable to afford coffee which goes for VND65,000 per cup. The Workshop is perhaps a gathering of foreigners and the who's who of Ho Chi Minh society.
But as with all things, the beauty and complexity of a coffee not only resides in the coffee itself, but is very much dependent on the drinker.
Would you visit The Workshop in Ho Chi Minh for a pour over?