Visit Zooba for yummy street eats in Cairo Zamalek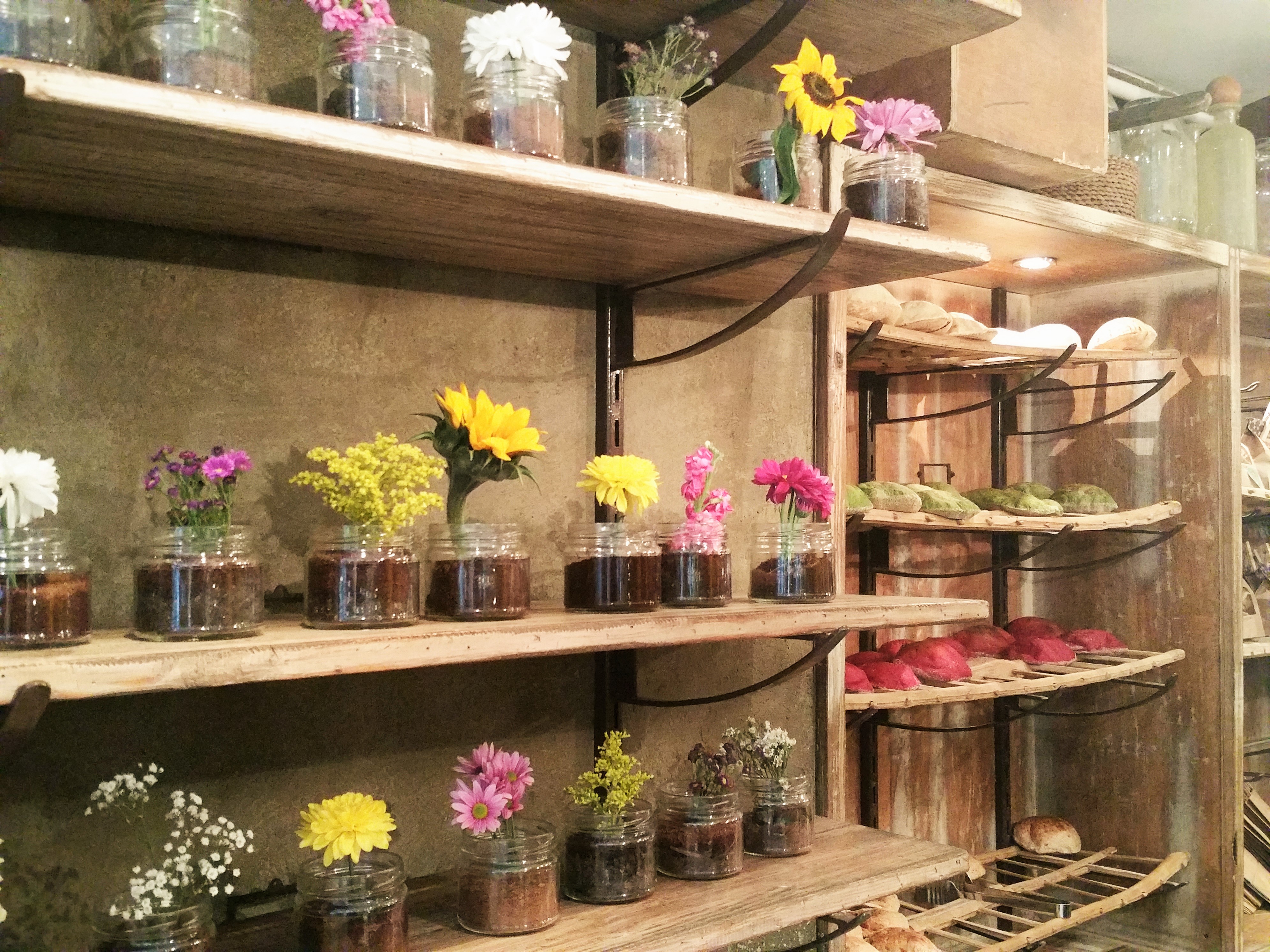 If your taste-buds and stomach are foreign to Middle Eastern food, Zooba might be the place to get them familiarised with Middle Eastern spices and flavours. I'd encourage any first-timer to Egypt, to visit Zooba for yummy street eats in Cairo Zamalek, mainly because it's very palatable to a foreigner's taste buds.
At Zooba, you get Middle Eastern staples, such as Koshari (an Egyptian dish topped with rice, macaroni and lentils, topped with a tomato-like sauce) and signature Zooba sandwiches (hawashi) coupled with fillings of your choice.
 The Wait
We arrived at Zooba past lunchtime, and waited about 30 minutes for a table for three. The main reason was because the seating capacity in the restaurant was quite small, sitting about 25 people each time. My suggestion would be to order a takeaway if you live nearby.
The Ambience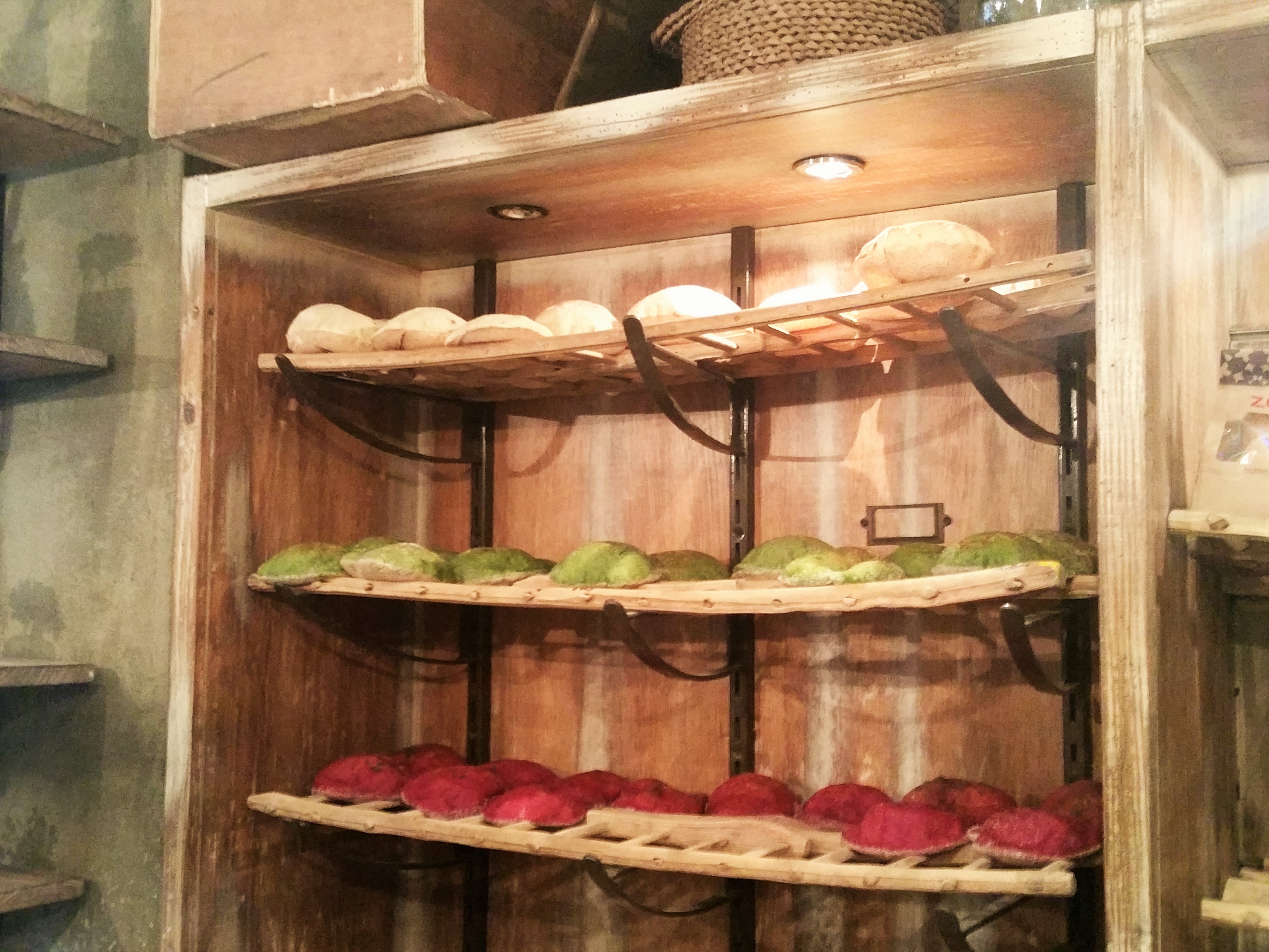 I suppose you could consider Zooba to be pretty legit, as it was frequented by locals from the upper-middle class. There were families, and teenage girls hanging out, and an Egyptian American guy who was having lunch with a Caucasian lady working at a NGO.
The Food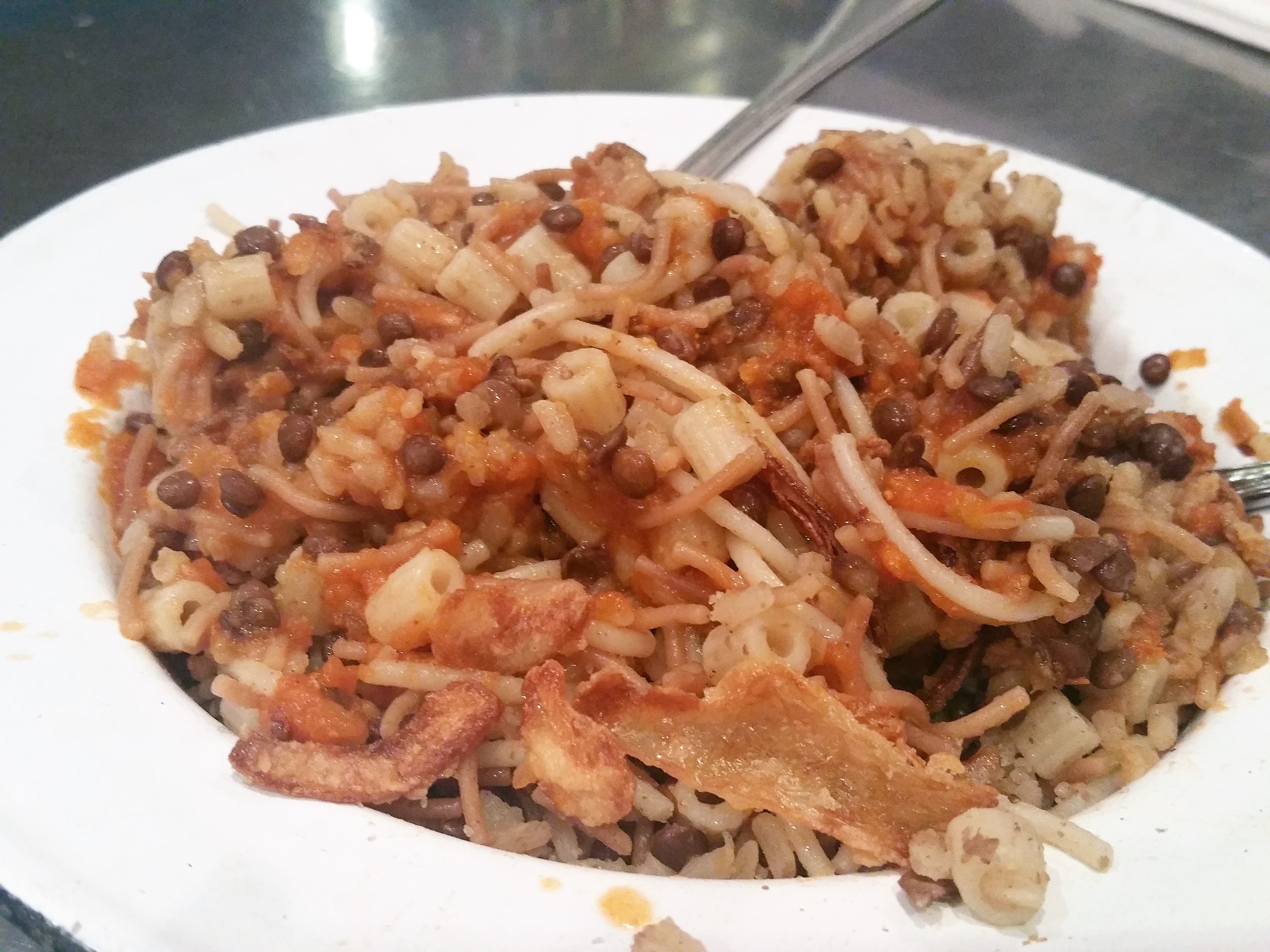 We were very hungry by the time we got a seat. It was 3.30pm and we did not have lunch.
We ordered the Koshari, which was delicious when eaten warm. A great filling for hungry stomachs due to its starchy base. I typically dislike mixing rice with noodles, but this mix of tiny grains of rice and macaroni was really delicious. So were the chick peas and fried onions. I wished they were more generous with the sauce, which is key to keeping the dish moist. It's like a Middle Eastern sort of pasta.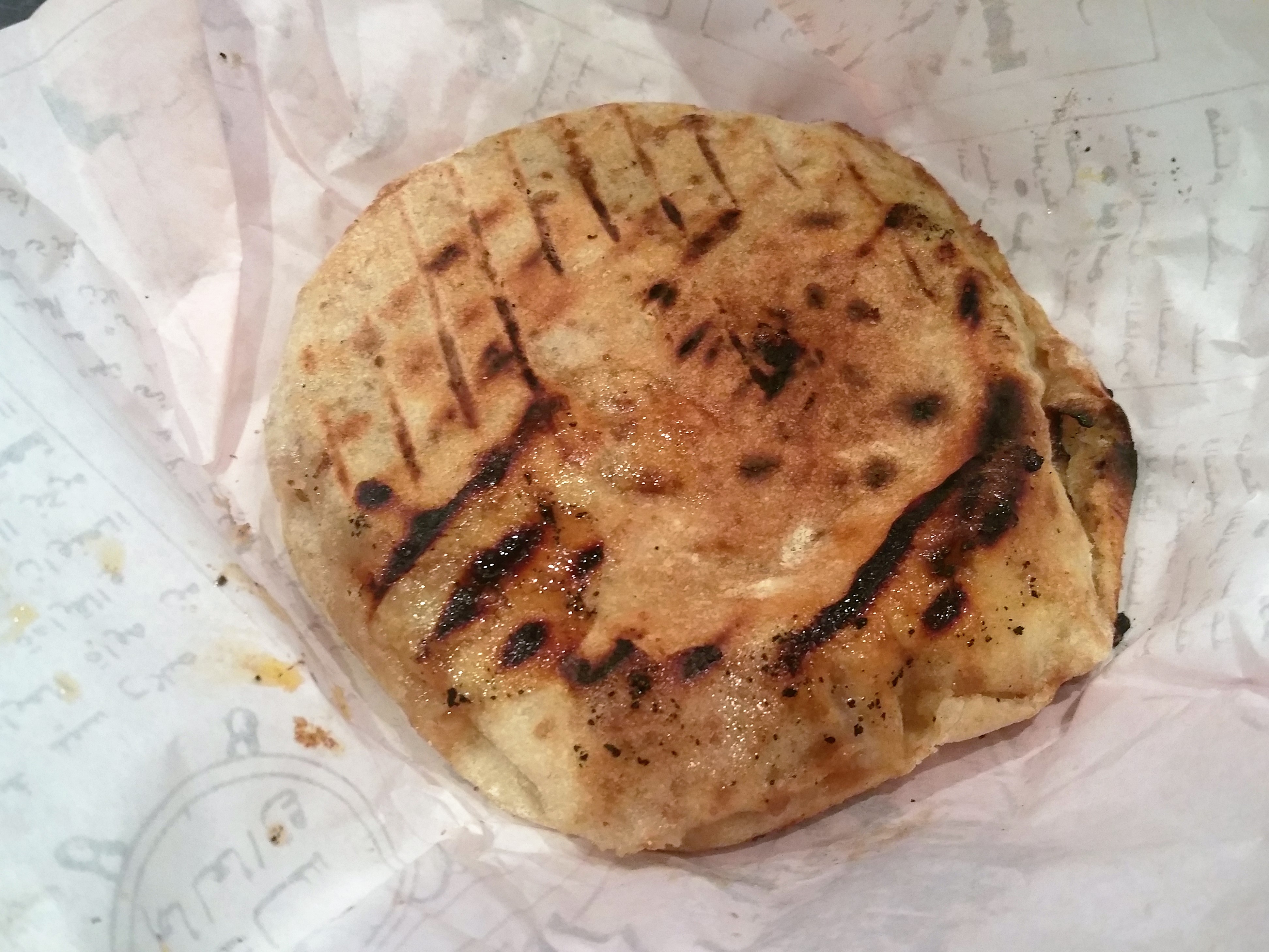 We ordered two sandwiches as well. I got the Zooba Hawashi. According to HoustonPress.com, the hawashi is a 'a cross between a hamburger, a Mexican gordita and a South American empanada. ' Essentially, it's a pita bread sandwich with a flavourful meat patty inside.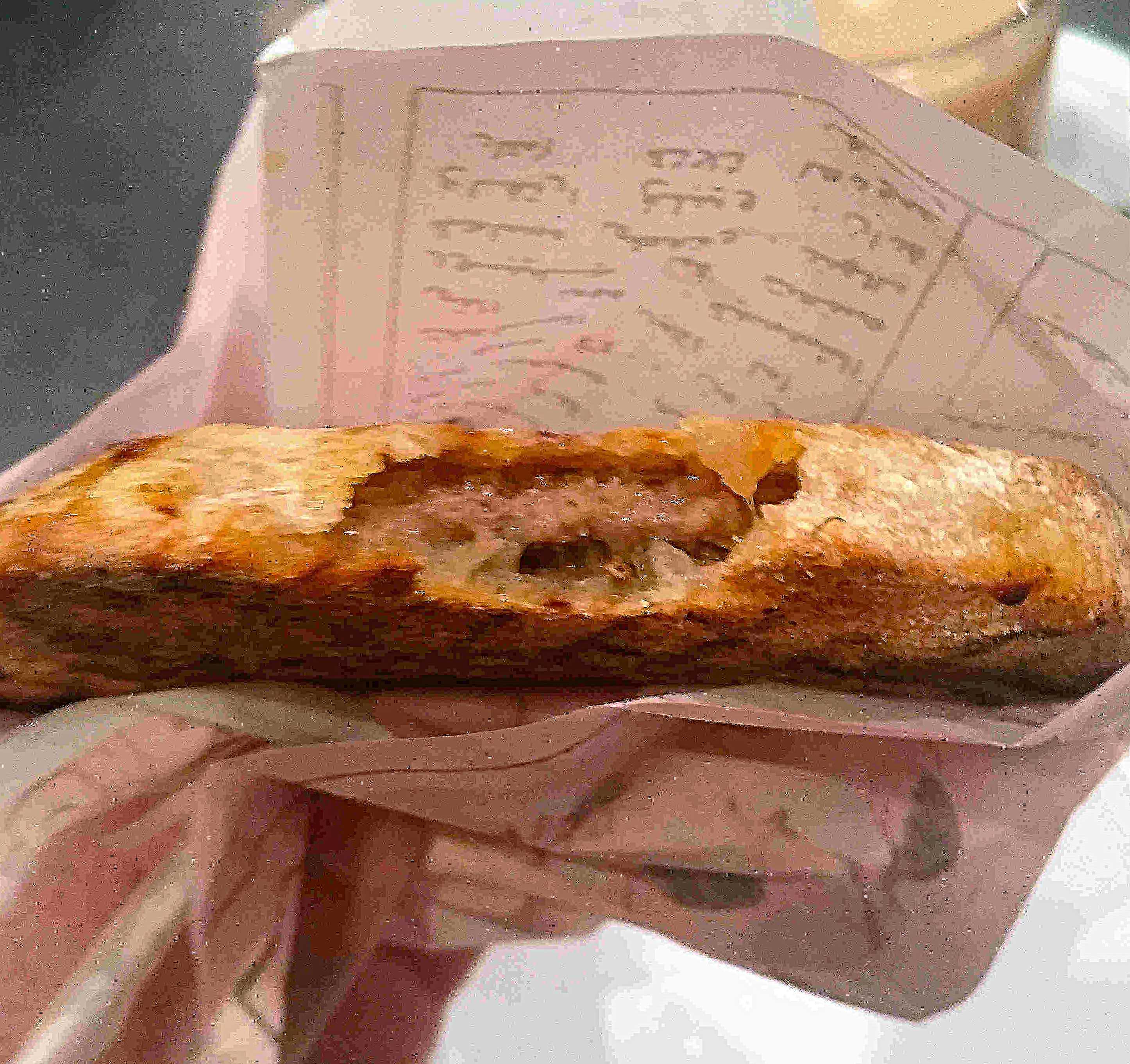 Apart from the burnt bits with came with the sandwich, I enjoyed my the hawashi immensely. The ground beef was moist, warm and comforting to the stomach which was in need of some serious filling. However, I would probably still be hungry at the end of it, if not for the Koshari.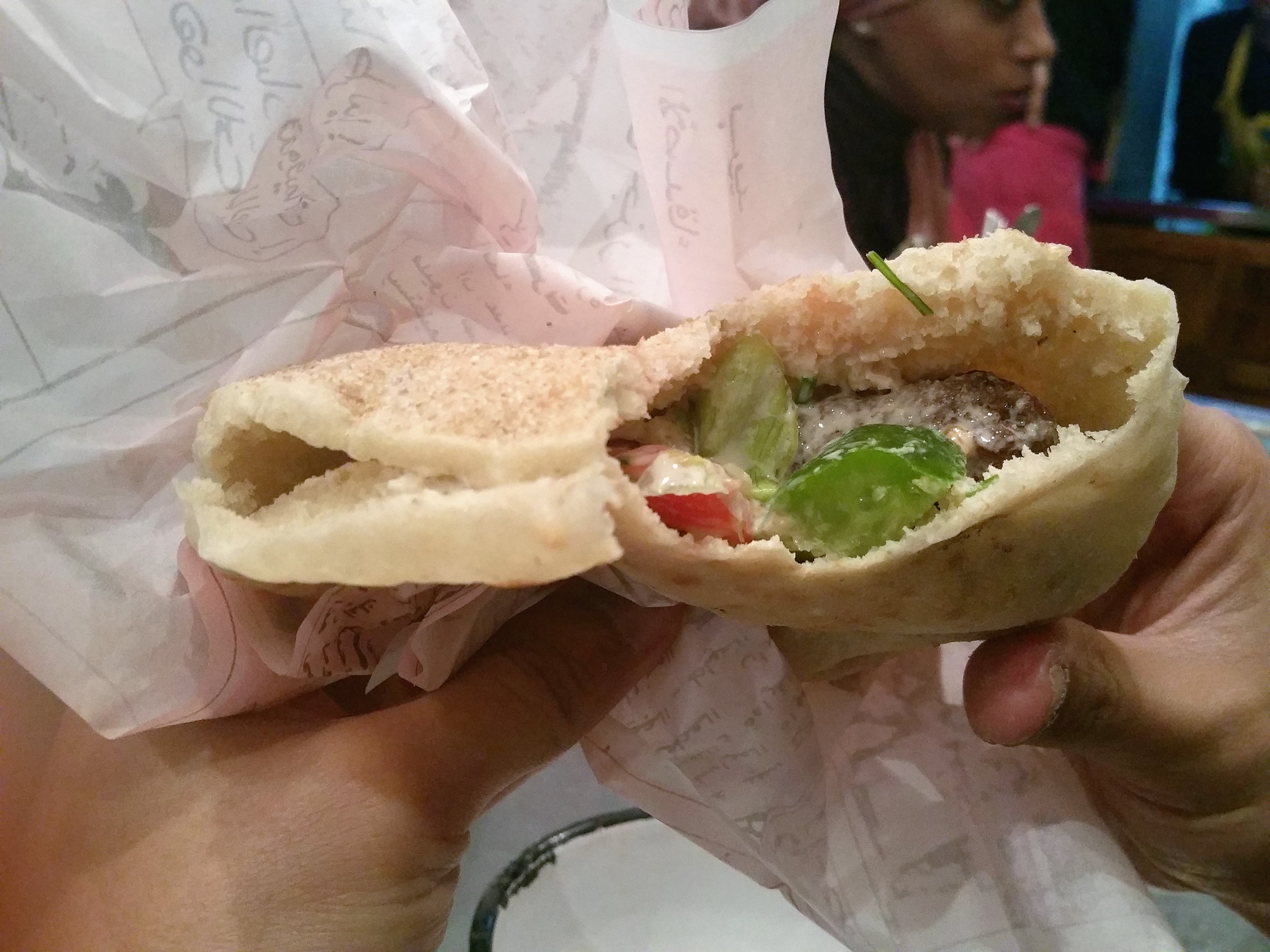 The Drink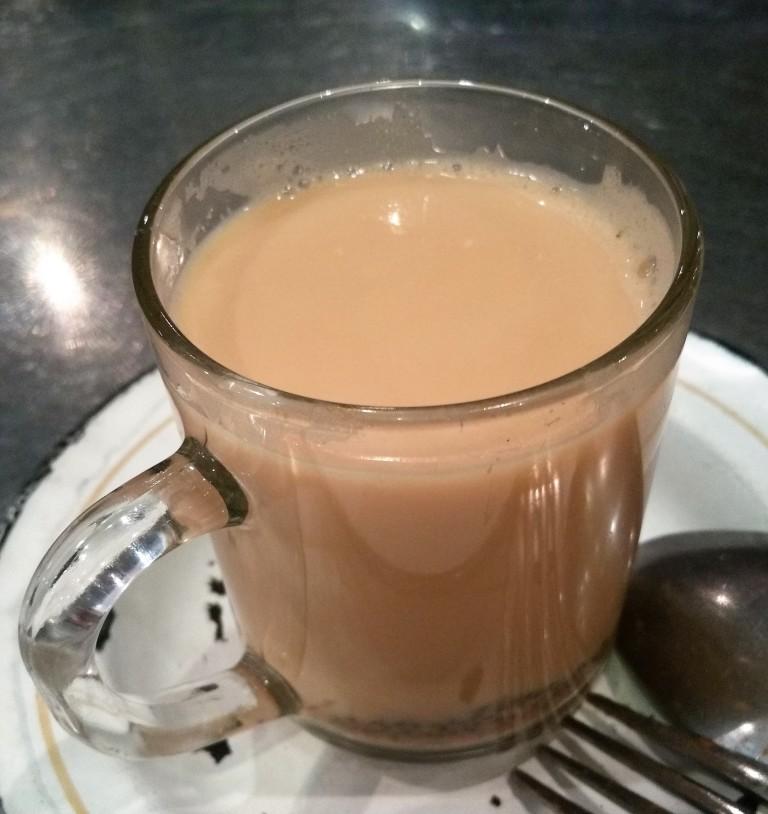 We ordered masala teas, one with milk and one without. To me, it was alright – not as great as the masala chais I had in India.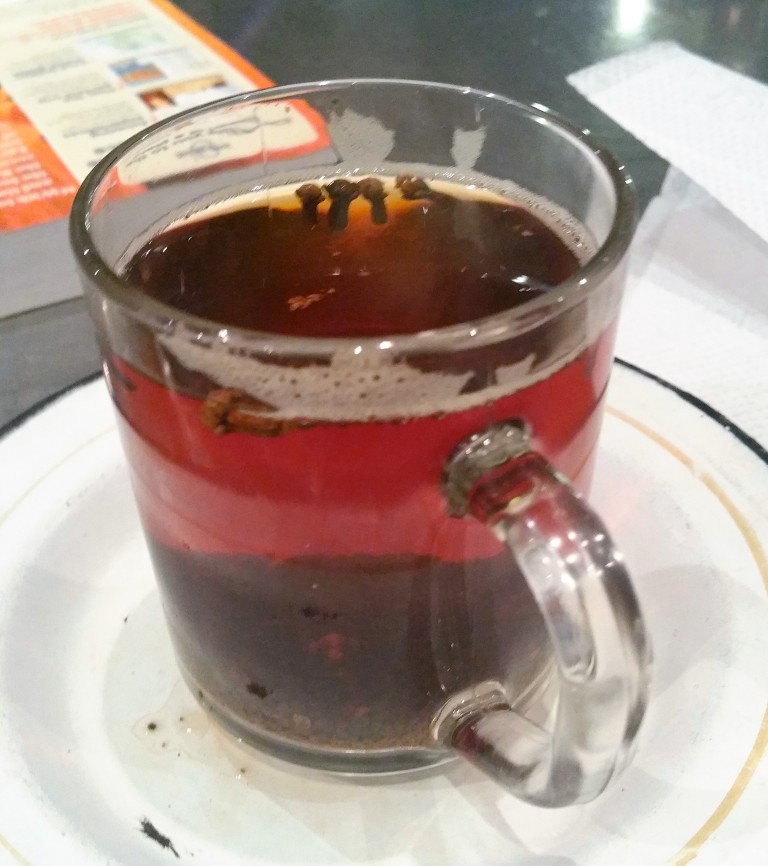 The Travelling Squid's Take
Zooba was a recommendation found in the Lonely Planet. It makes a great introduction to Middle Eastern cuisine, with its combination of familiar Western flavours, such as meaty burgers. It was a great way to start the culinary experience in Egypt.
If you're staying in Novotel, Zooba is a 20 minute walk away, if you have time on your hands. If you're taking an Uber or a taxi, avoid the peak hour as the traffic congestion along the 26th July St in Zamalek can get really bad.
* * *
Zooba
Address: 26th of July St, Zamalek | Intersection of 26th of July and Shagaret El Dor, Cairo 11411, Egypt
Telephone number: +20 16082
Website: https://www.facebook.com/ZoobaEats/ (You get the menu here too.)