The Most Honest Taxi Driver In Egypt, The Star of Alexandria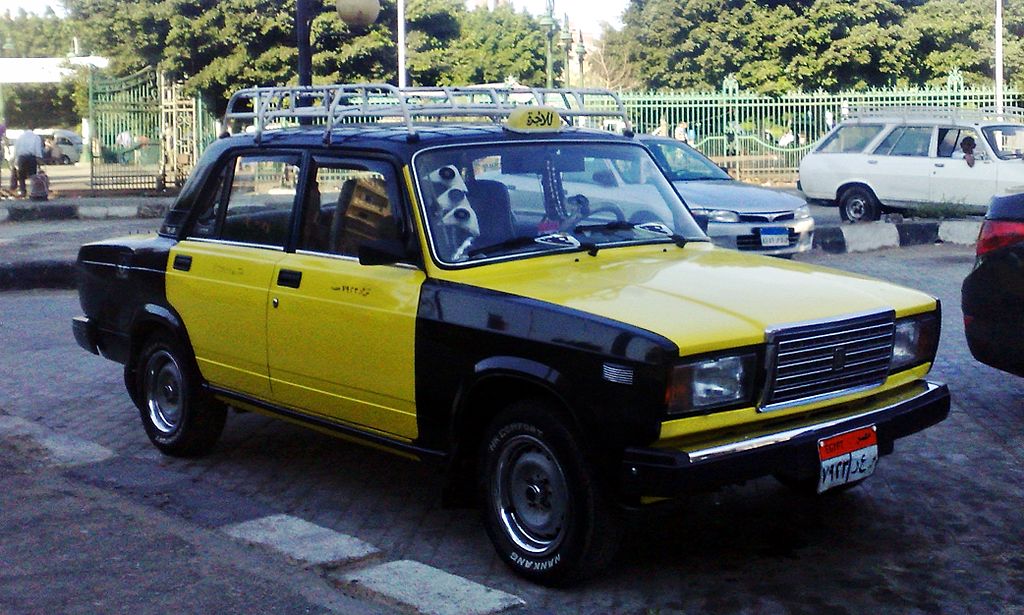 As mentioned in a previous post 'A Rigged Meter on a Cairo Cab from the Pyramids', our trust in Egyptian taxi drivers were very low. We rarely took taxis after that experience, and it was the transportation of last resort.
Even when taking the taxi from the Alexandria train station to the Kadoura restaurant, the taxi driver insisted that it was closed for the day, and wanted to take us to his uncle's restaurant. Goodness.
Therefore, we were not expecting to find the most honest taxi driver in Egypt, right here in Alexandria.
Now we had seen the Citadel of Qaitbay, and wanted to hail a taxi to Bibliotheca Alexandrina, which was 5km away. Several old Russian cars in black and white lined the streets, eager to prey on unsuspecting tourists. Friend S and I agreed that in our bid to avoid the torrent of cheats, we should walk out to the main road to flag a cab.
Unfortunately, when we were at the main road, several taxis zoomed past us and did not stop. We were starting to doubt ourselves until a black and yellow taxi stopped. It was a young guy and he did not have a meter. We got in nonetheless. Friend M told us that the price should not exceed €20 (SGD4).
The taxi hummed along, as most taxis do. It wasn't the most comfortable. The fabric of the seat was torn in some areas, and parts of the door had paint peeling from them, a sign of corrosion. Perhaps, these were hand-me-down cars from other countries.
I couldn't help but notice that The Most Honest Taxi Driver In Egypt was more fashionable than his peers. He was clad in skinny jeans, and wore a jacket over a T-shirt, like he was on the way to hang out with friends.
It was a relatively peaceful journey until suddenly, he wound down his window and waved to a chubby friend. After several exchanges in Arabic, his chubby friend got in the car. Now it's quite a normal occurrence in India for people to share vehicles, like it or not. (Our arrangement with Tuk Tuk drivers in India failed tremendously because the driver would eventually stop for someone, despite us telling him that we'll give him more money for a personalised ride.)
Now there was some banter going on with The Most Honest Taxi Driver In Egypt and his friend. That helped to lighten the atmosphere. We were getting a little car sick because there was a huge jam, and the car had a series of starting and stopping. They seem to be a little excited to have us (two foreigners) in the back of their car and were giggling a little, like cheeky school boys.
Finally, after mustering some courage, his friend, who was more adept in English, said, "Where are you from?" The Most Honest Taxi Driver In Egypt was amused, you could see his beaming face on the side-view mirror.
We told them we were from Singapore. "Singapore! Good country, good country." They said in unison. They asked us how we were liking Egypt.
As polite foreigners do, we said, it's good. It's nice. (We're enjoying it.)
His friend then points at The Most Honest Taxi Driver In Egypt with the chuckle when you're about to make exaggerations about your friends.
"He is the [breaking out into Arabic] (I don't know how to put it)." [Arabic] he said, pointing to the sky.
Friend S got it. "He is the "Star!"" There was a hand movement to indicate that "around here". He is the "Star of Alexandria", Friend S said, with the zest one gets when one is successful in solving Wheel Of Fortune puzzles.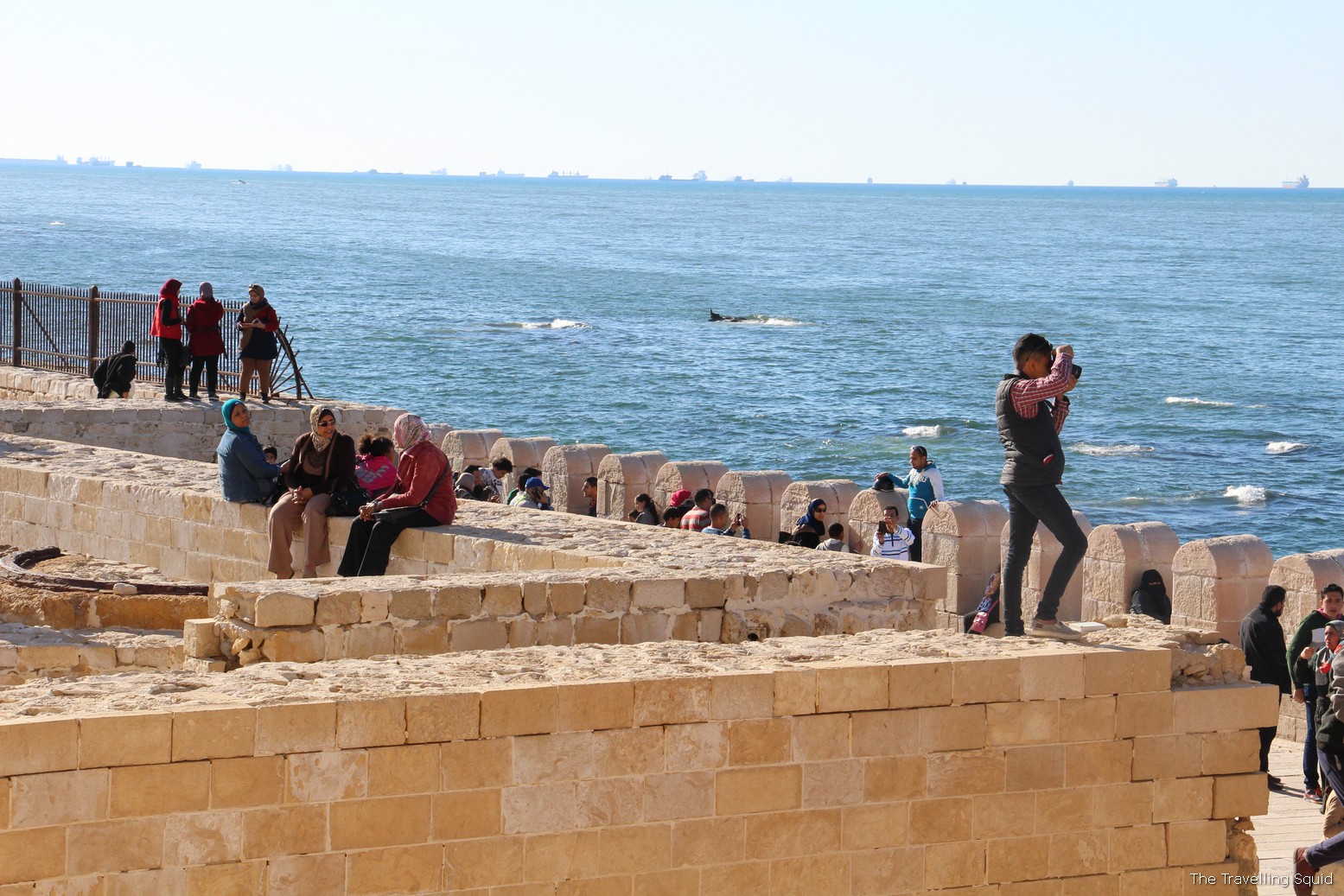 As if to reinforce that statement, just 200m down the road, The Most Honest Taxi Driver In Egypt let out a friendly honk to a friend who was crossing the road. They had an exchange in Arabic, something along the lines of "Hey bro, whats up?" It was very possible to have such an exchange, given that traffic had slowed to a crawl. The friendly honks happened at least 3 times during the 20 min drive.
Towards the end, his friend got out from the taxi. We wanted to have a conversation with The Most Honest Taxi Driver In Egypt, but were not able to do so because of the language barrier.
When we arrived at Bibliotheca Alexandrina, we were charged €5 (SGD1) for the 20 min ride.
Alas, the Star of Alexandria was indeed, The Most Honest Taxi Driver In Egypt.