Photo story: Visiting the Hanging Church in Coptic Cairo
During the second last day of our time in Cairo, we planned on visiting the Hanging Church in Coptic Cairo. According to Wikipedia, Coptic Cairo is a part of Old Cairo which encompasses the Babylon Fortress, the Coptic Museum, the Hanging Church, the Greek Church of St. George, with the Hanging Church being the main attraction. It was a stronghold for Christianity in Egypt until the Islamic era, though most of the current buildings of the churches in Coptic Cairo were built after the Muslim conquest of Egypt.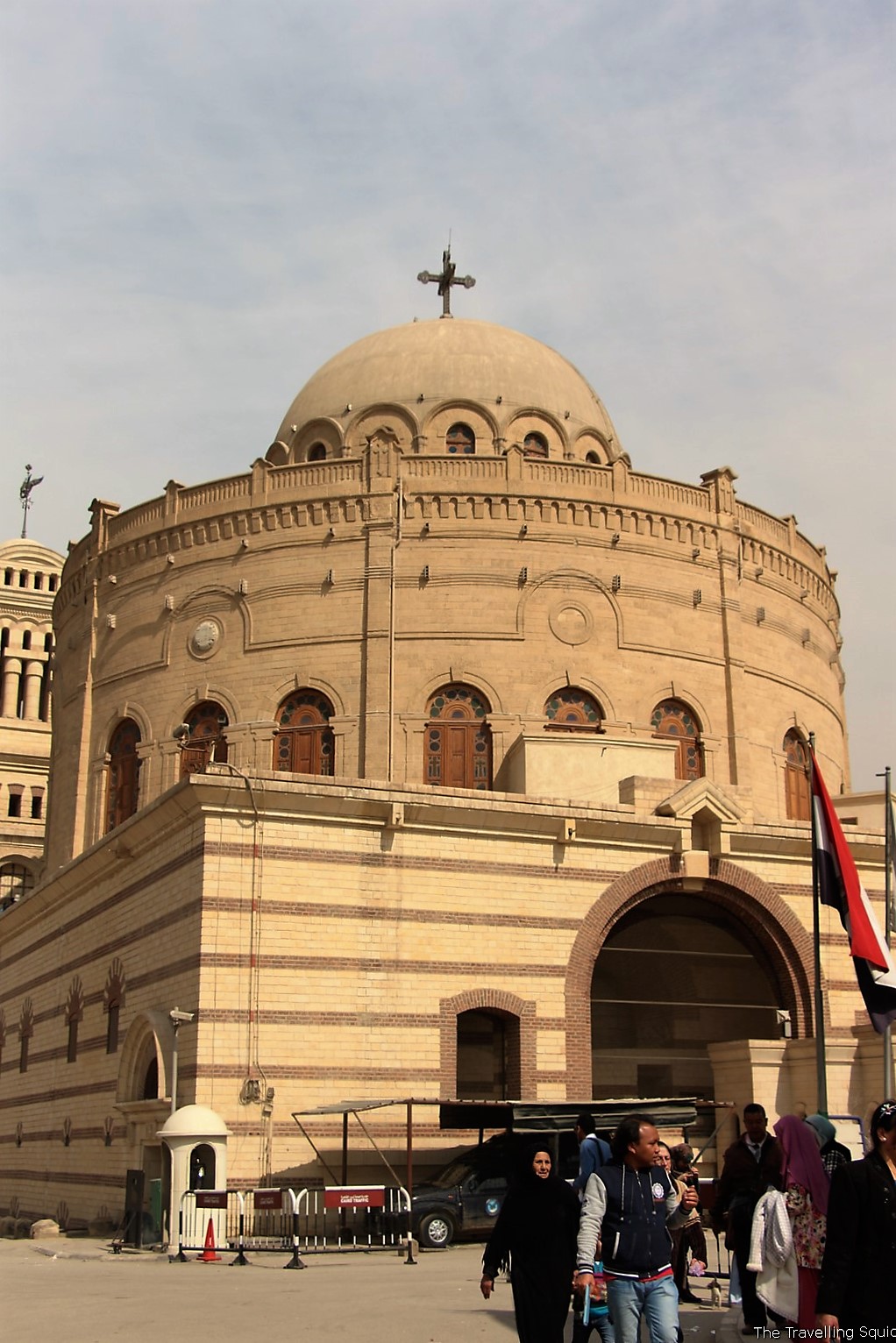 According to Wikipedia, the Hanging Church is one of the oldest churches in Egypt and the history of a church on this site dates to the 3rd century AD. It is named for its location above a gatehouse of Babylon Fortress, the Roman fortress in Coptic Cairo (Old Cairo); its nave is suspended over a passage.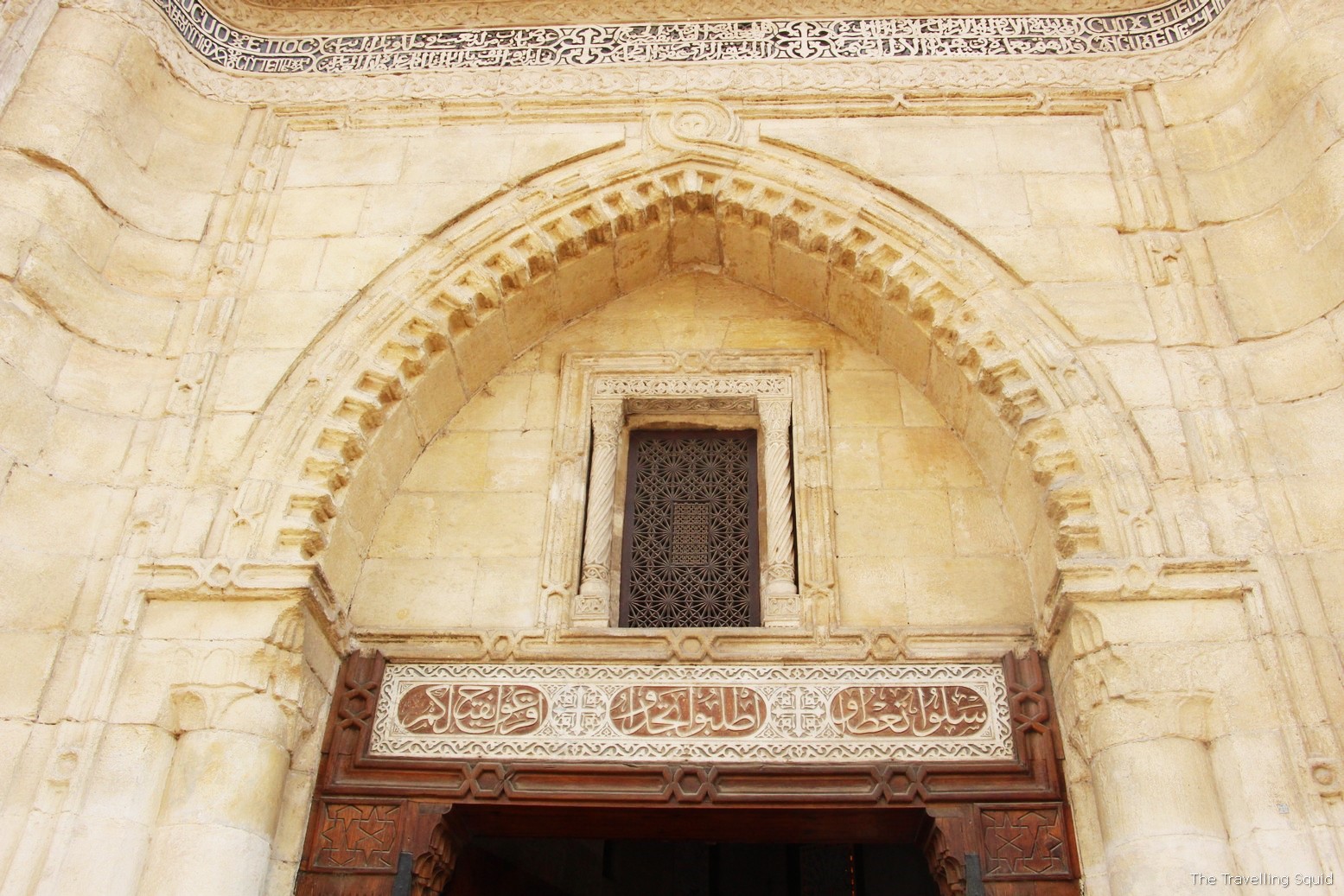 The church is approached by twenty-nine steps; early travelers to Cairo dubbed it "the Staircase Church." The land surface has risen by some six metres since the Roman period, so that the Roman tower is mostly buried below ground, reducing the visual impact of the church's elevated position. The entrance from the street is through iron gates under a pointed stone arch.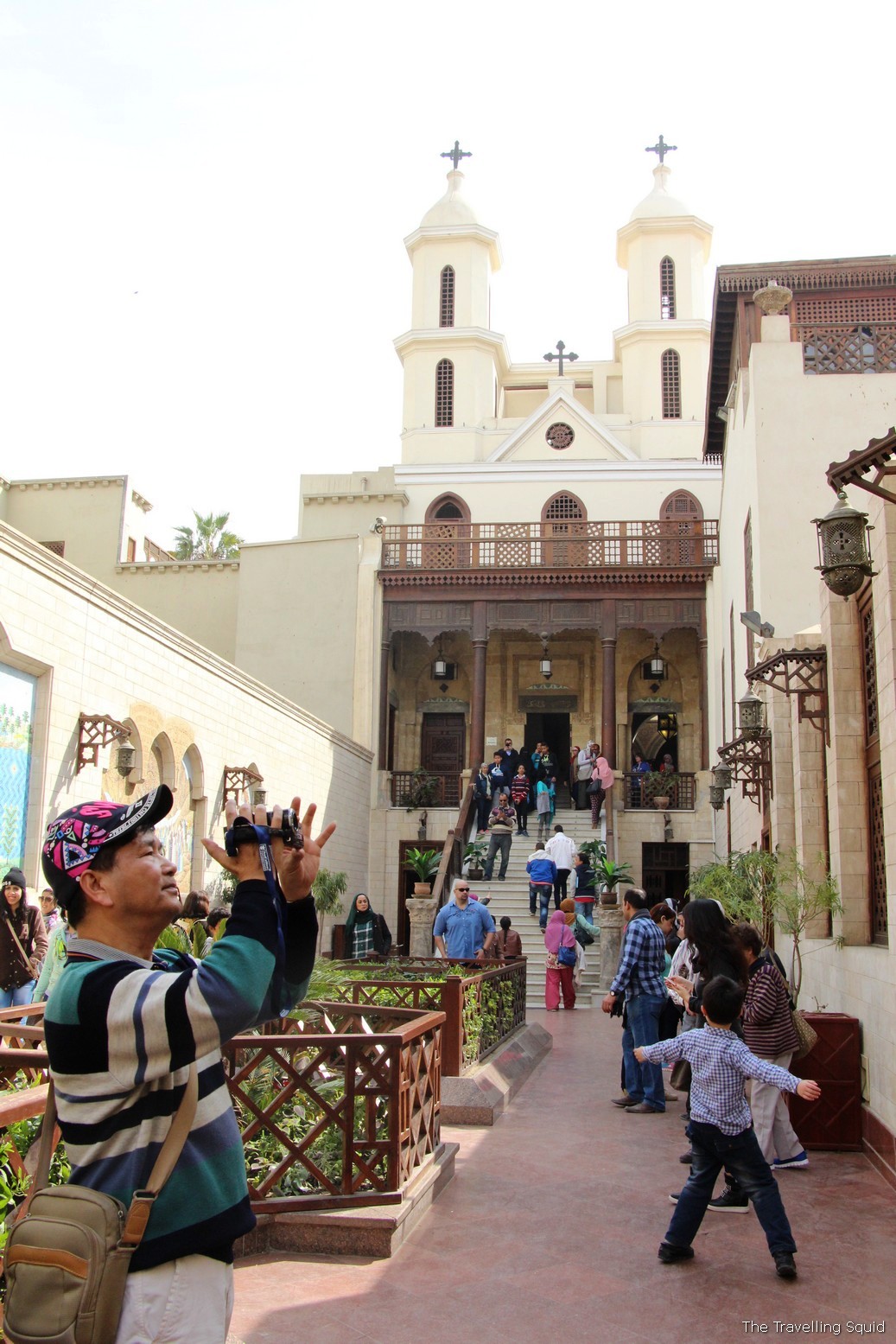 The nineteenth-century facade with twin bell towers is then seen beyond a narrow courtyard decorated with modern art biblical designs. Up the steps and through the entrance is a further small courtyard leading to the eleventh-century outer porch.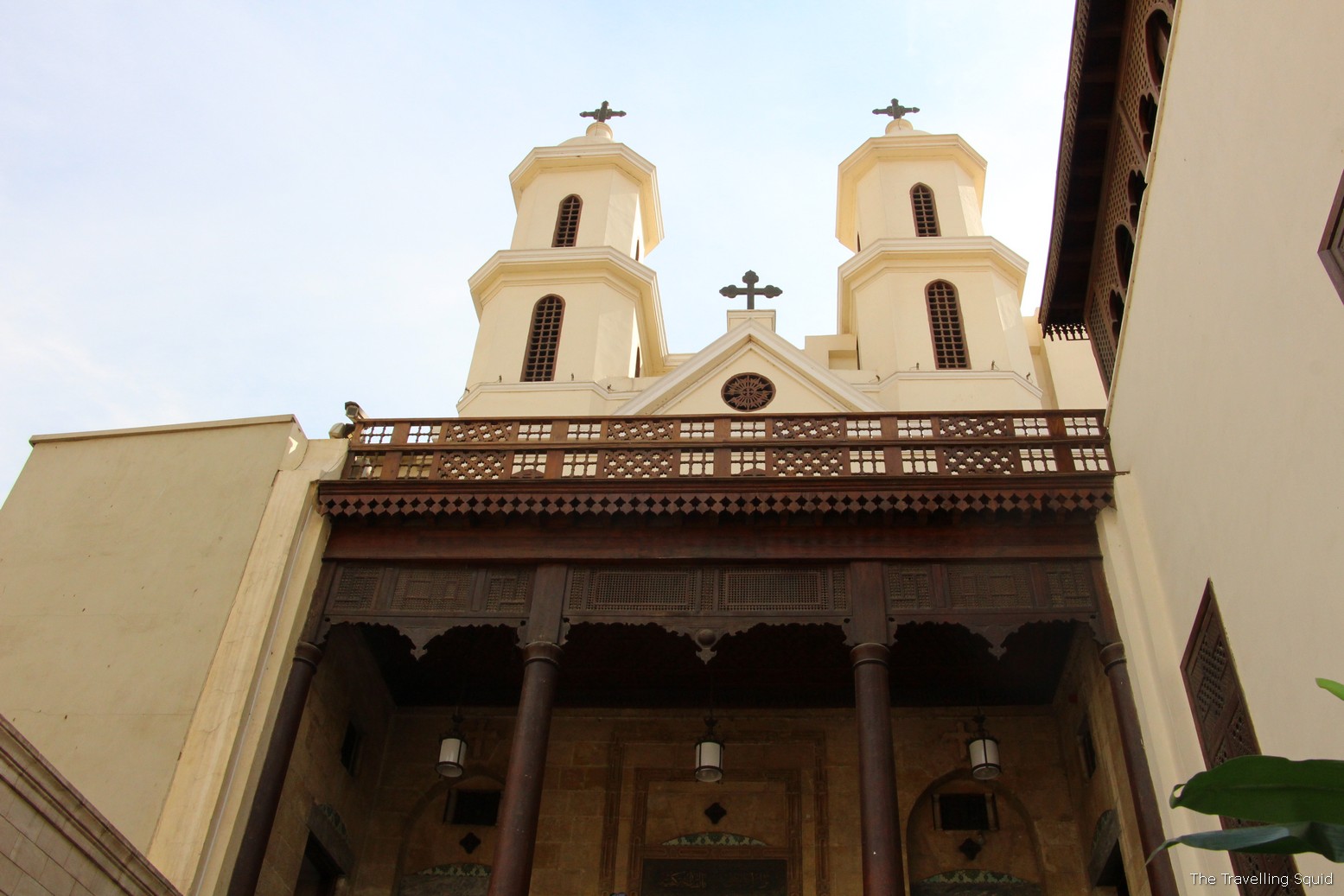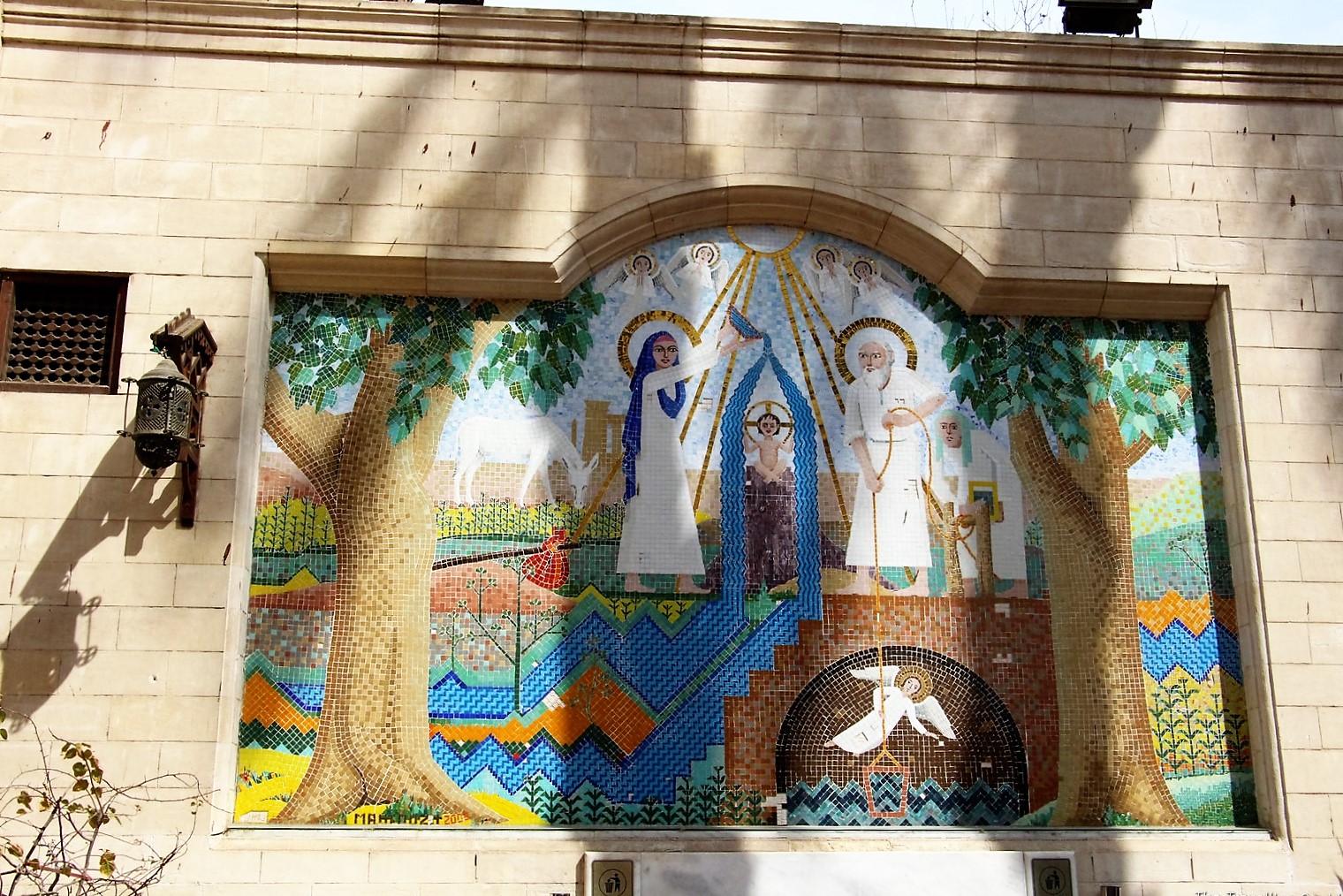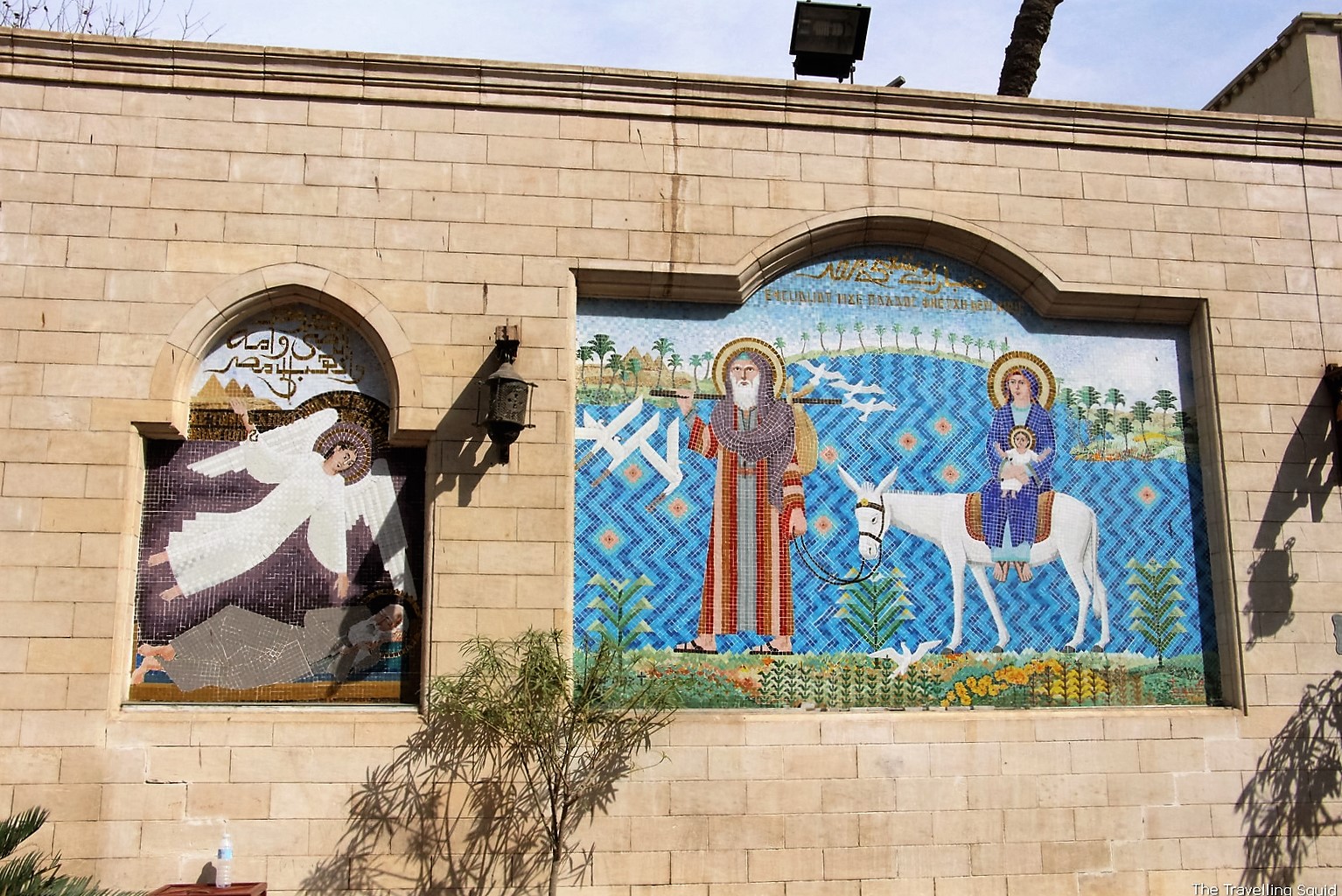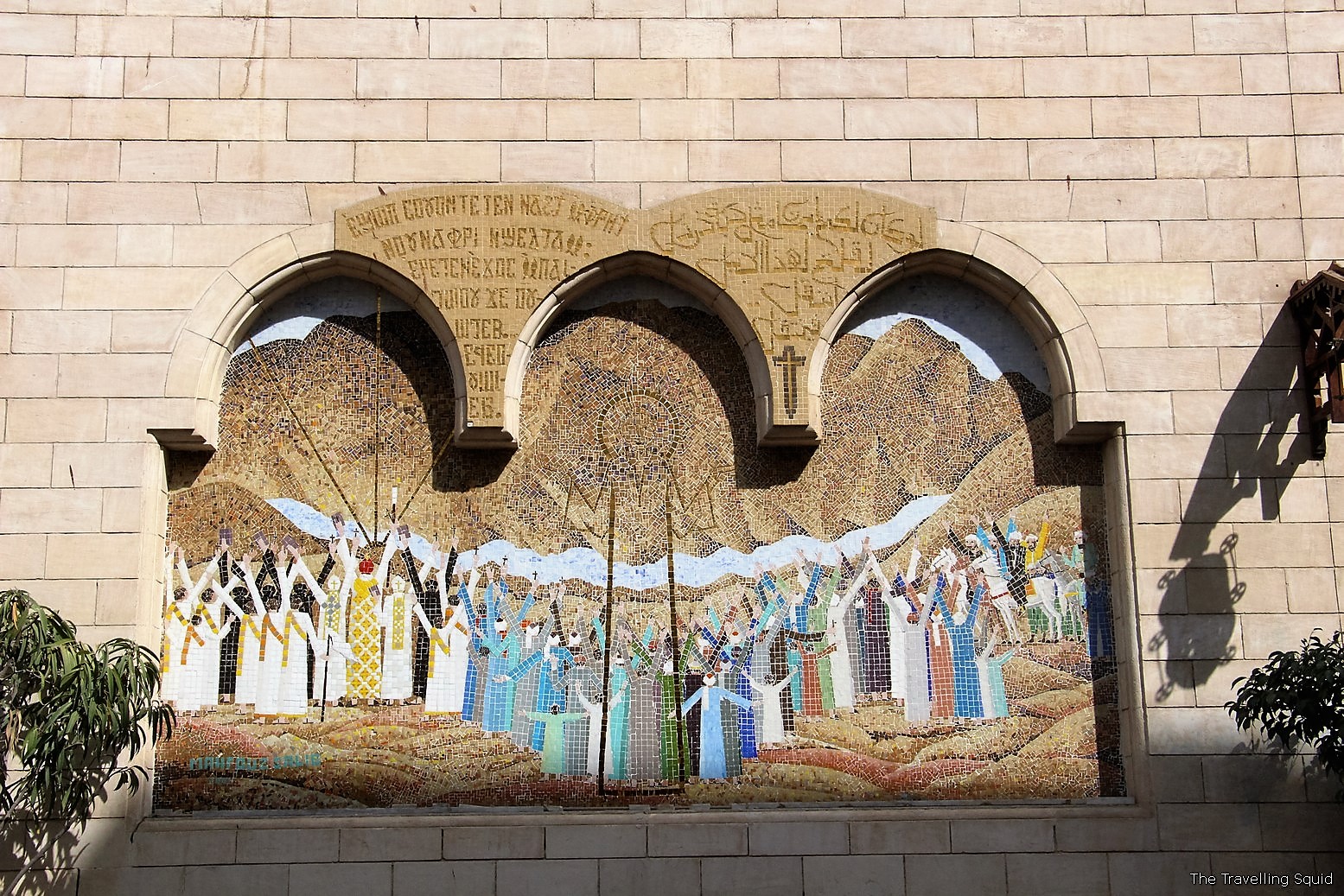 The Travelling Squid's Take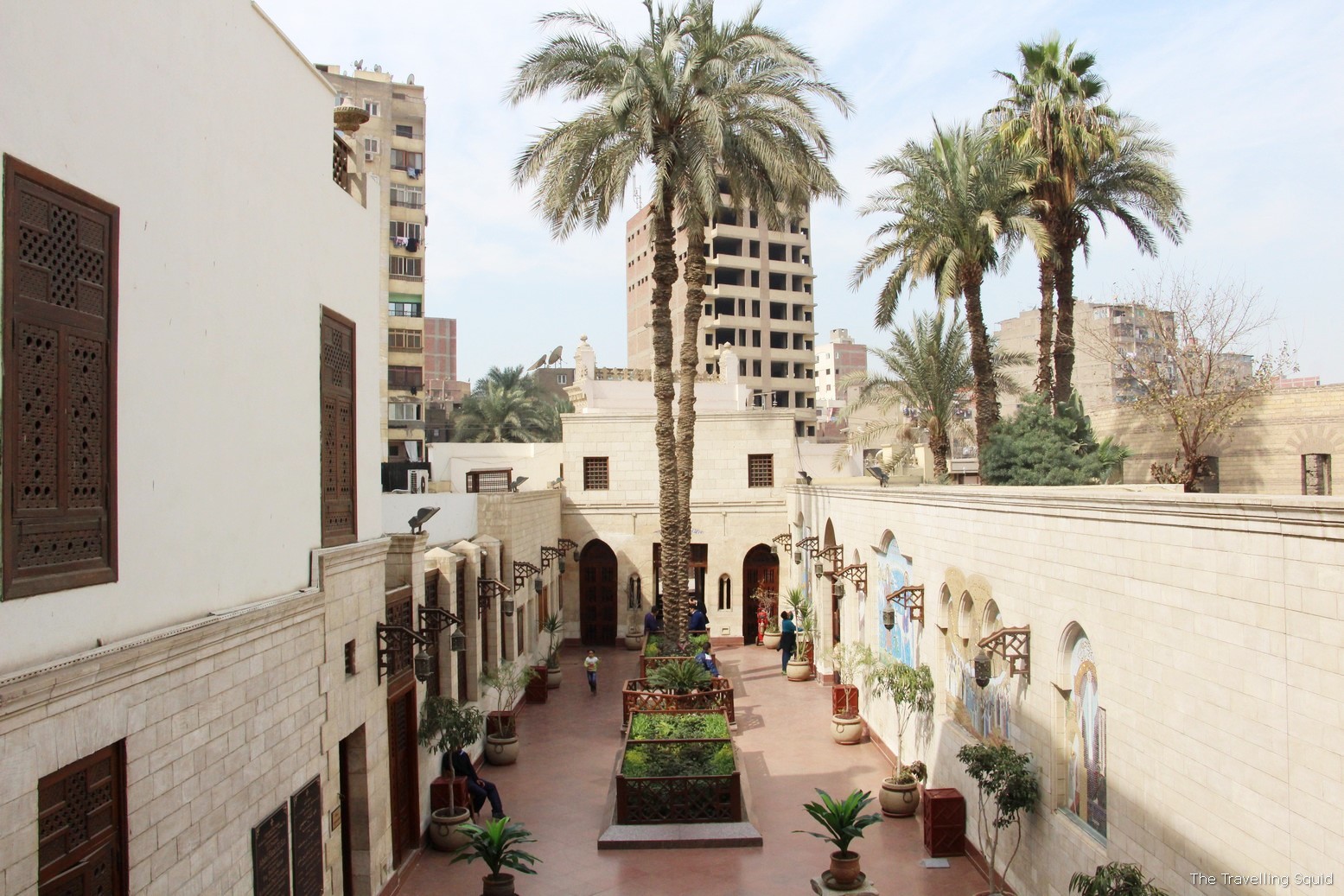 We really liked the Hanging Church. To be honest, it was a place we desperately tried to search for meaning from. Because it did seem to be the only attraction in the area. It was interesting to see how this Church has established itself in a predominantly Muslim country. Looking back, the Hanging Church in Coptic Cairo was possibly one of the neatest, cleanest tourist spots that we visited.
As the morning sun cast light on the numerous mosaic paintings, I wondered how life must have been for the Coptic Christians living in Egypt. As a minority in a country that isn't doing as well, economically.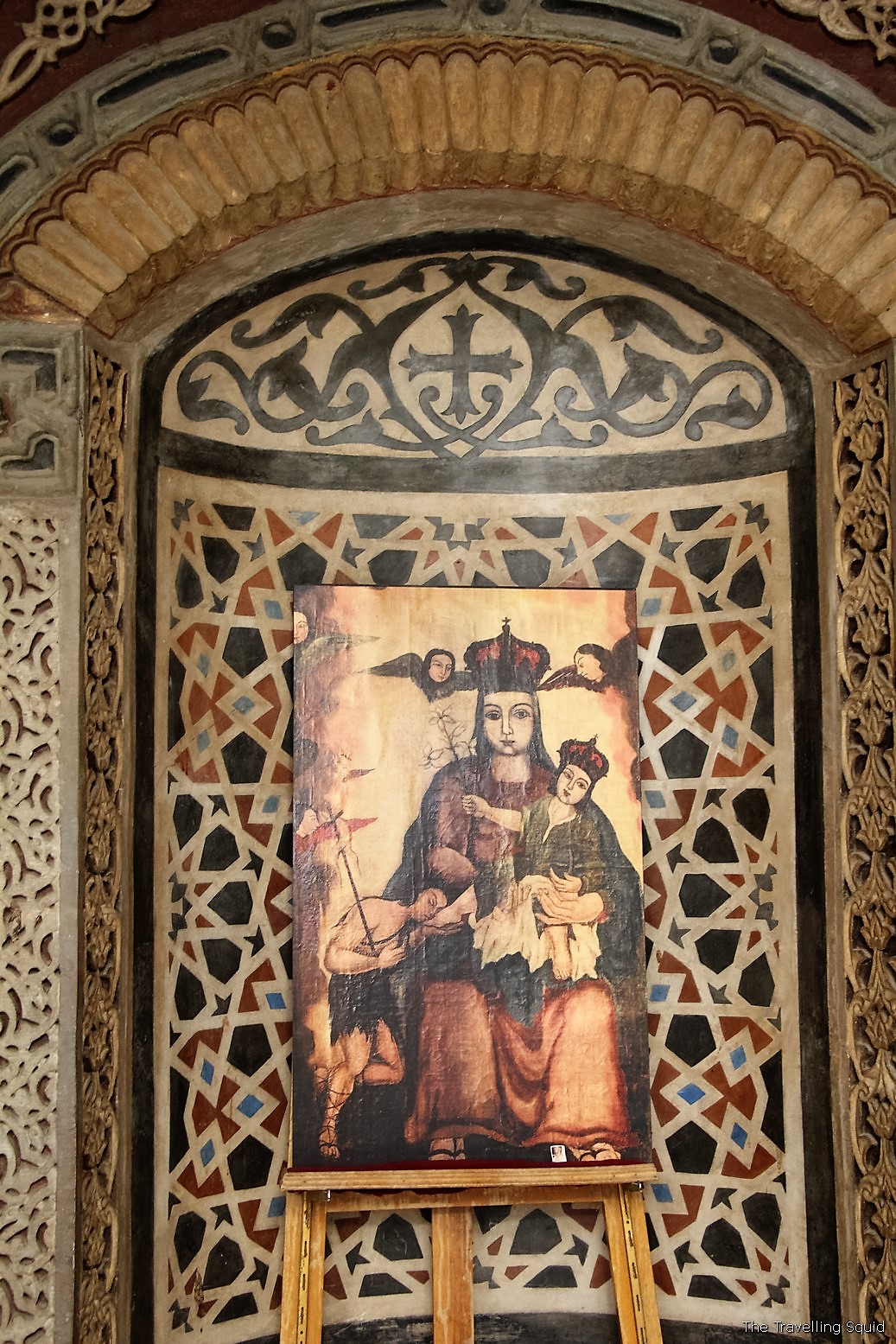 I'll like to end with a quote from Go Set a Watchman, by Harper Lee. "Prejudice, a dirty word, and faith, a clean one, have something in common: they both begin where reason ends."