Four sights to see in Istanbul Turkey in one day
If you've got to cover Istanbul Turkey in one day, do check out its colourful spice markets, the charming Blue Mosque, and the elegant Hagia Sophia. Istanbul is a culture hot pot situated between the grand architectural monuments of Europe and the exotic oriental markets of the Middle East.
Getting there
Getting to Turkey from Singapore was affordable and quick. We took a direct flight from Singapore to Istanbul. It was quite a comfortable flight, food was good and you have your very own toiletry bag! The Istanbul airport is really well-connected too plus there are numerous direct flights landing to many Turkish airports, close to sunny beaches, both from Europe and the Middle East. Passenger volume is high, so be on your toes and be prepared for long lines at the airport during peak hours.
If you have only one day to spend in Istanbul, I suggest that you stop by Sultanahmet, in the Old City. It's home to monuments of historical significance. It's also home to three of the four sights to see in Istanbul Turkey in one day.
1. Blue Mosque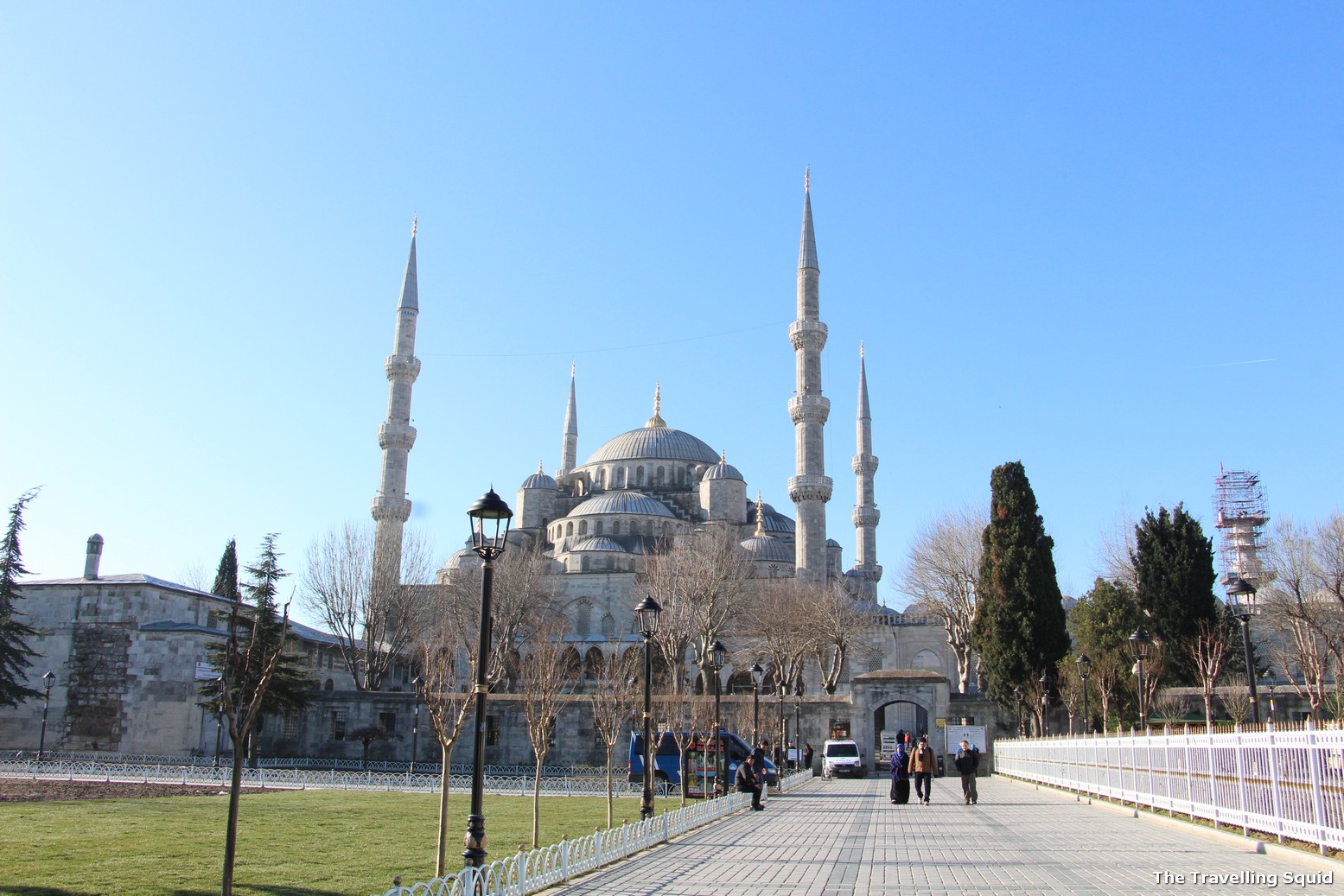 The Blue Mosque strikes me as a rather magnificent, yet modest building. According to Wikipedia, it was constructed between 1609 and 1616 during the rule of Ahmed I. The blue tiles on the mosque's interior walls are hand painted. I had not visited the mosque at night, but was told that it would be illuminated in blue as the domes and minarets will be shrouded in light at dusk.
There is no entrance fee to the mosque, though as a lady, you've got to wear a head scarf when you're inside. You can borrow a scarf at a small fee. The Blue Mosque is a working mosque, where devotees can pray at designated areas of the mosque. I'll let the pictures speak for themselves.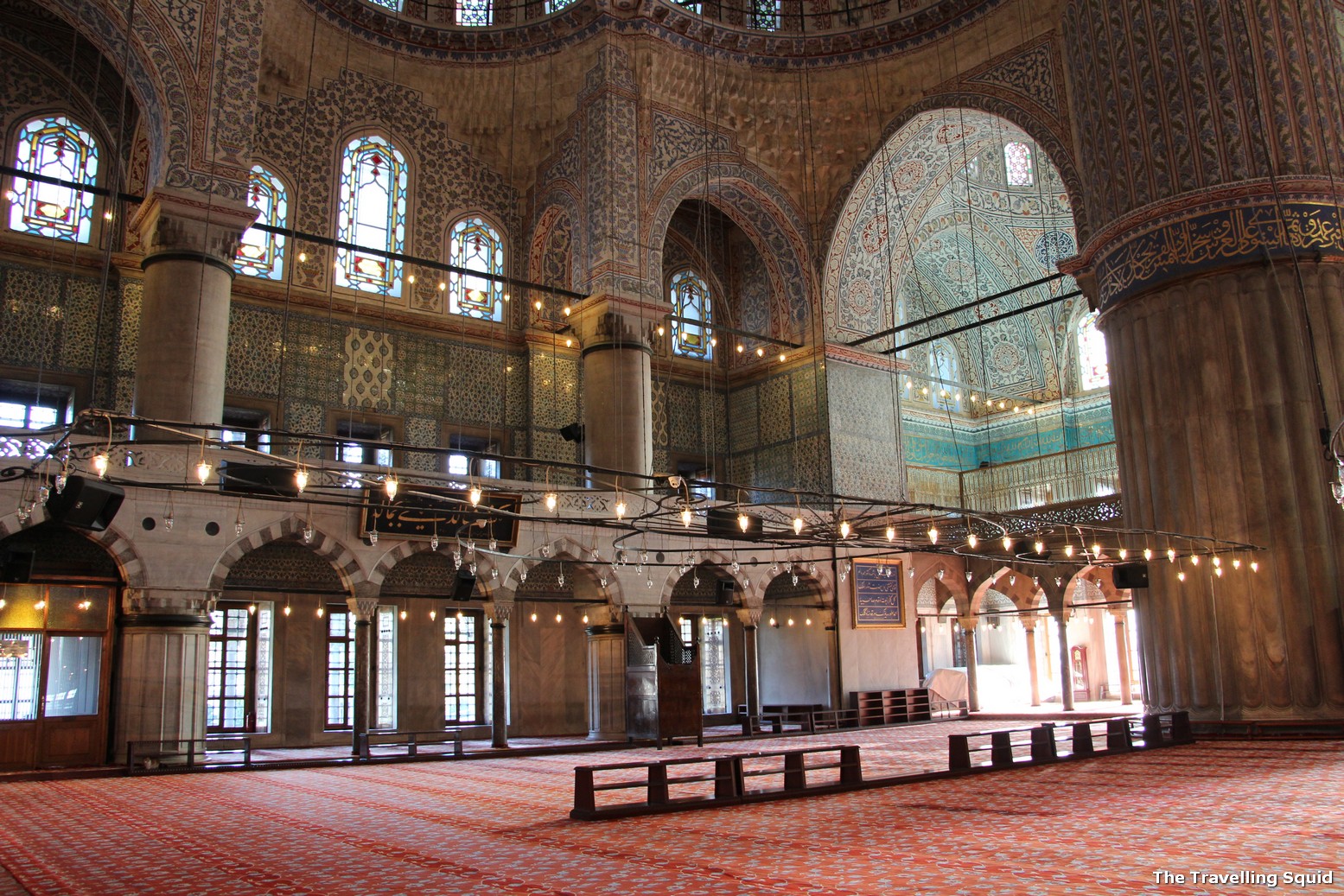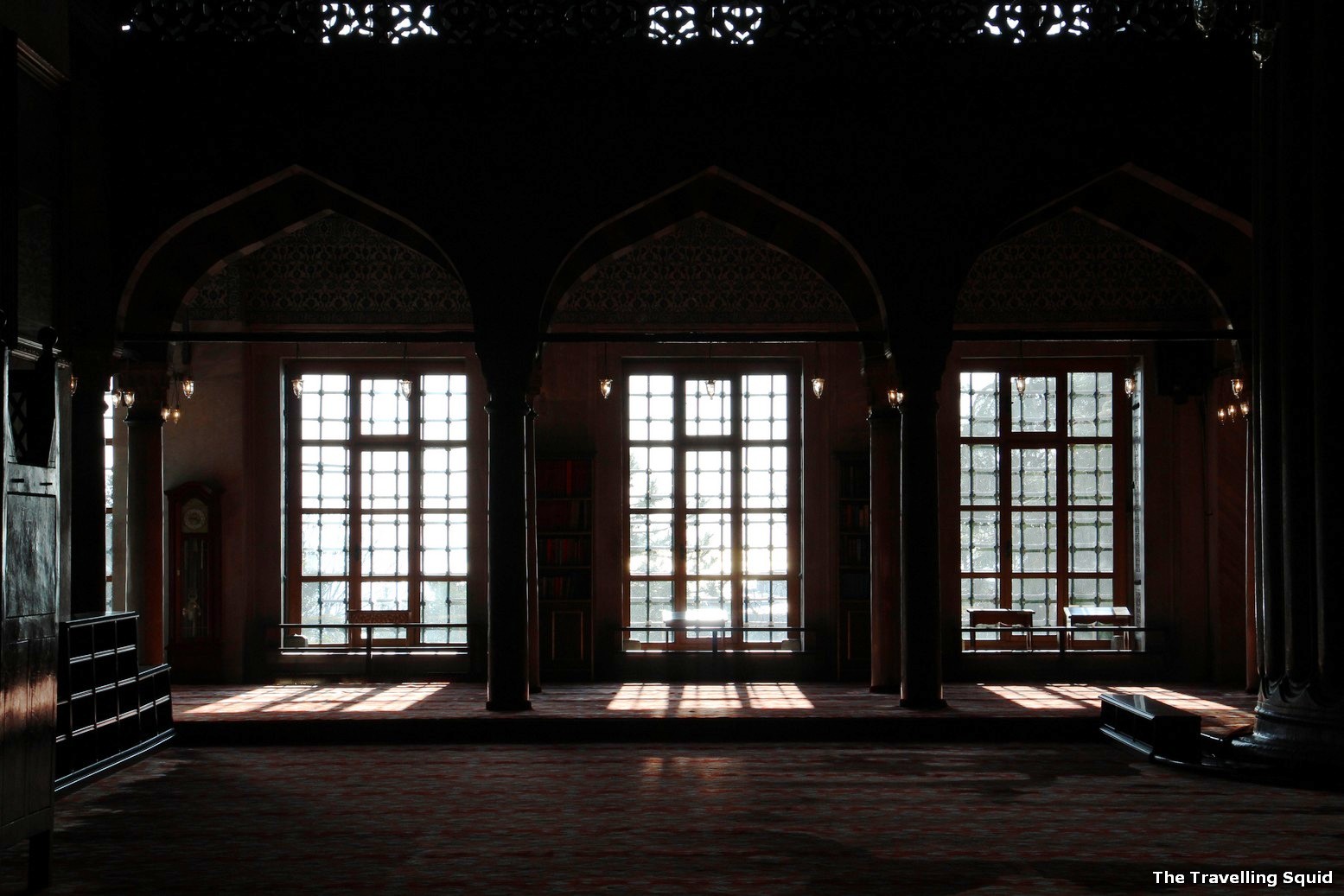 2. Hagia Sophia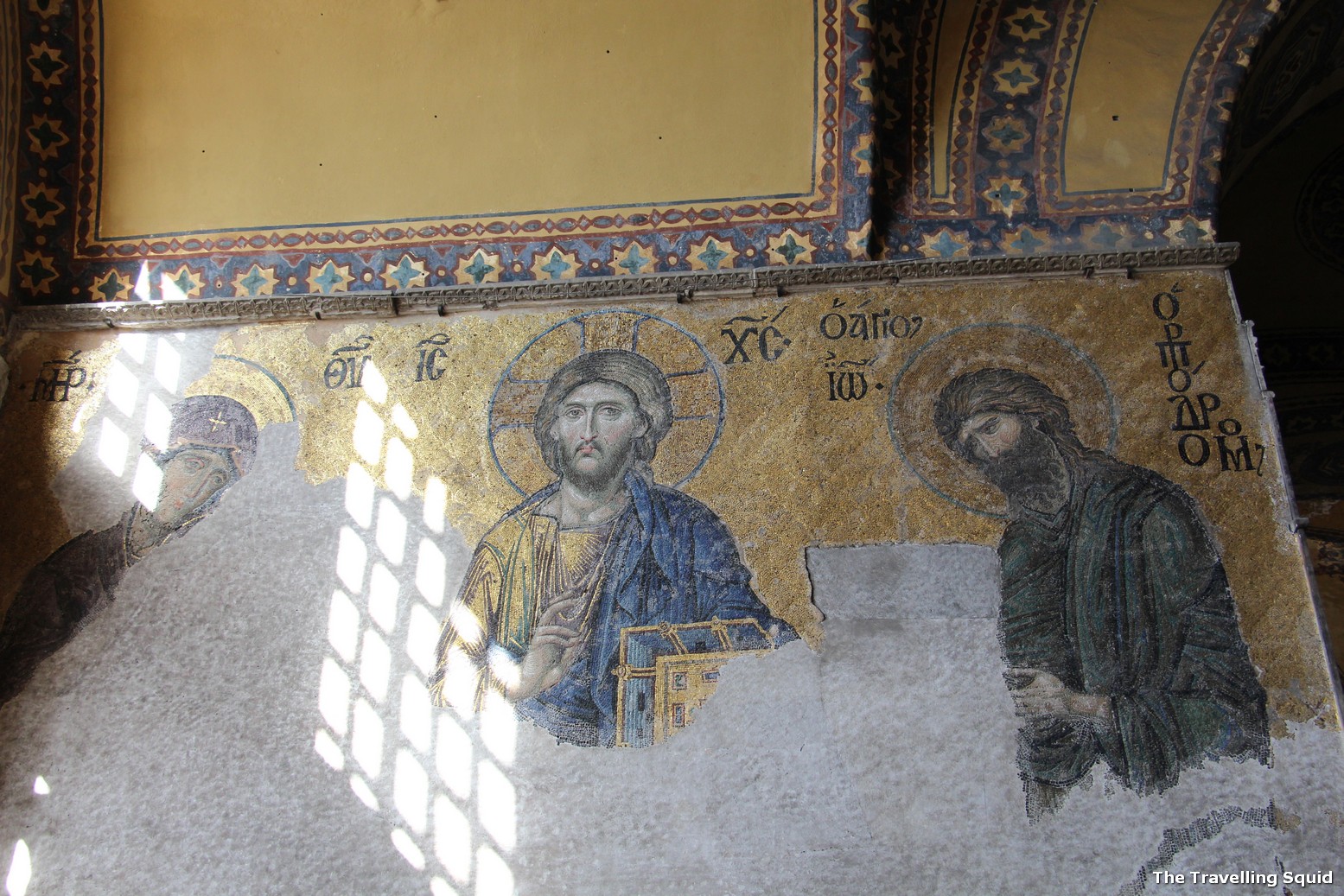 To me, Hagia Sophia is the most significant of all monuments in Istanbul, not only in terms of architecture and size, but also in terms of history. According to Wikipedia, Hagia Sophia was previously a Greek Orthodox church, which was later converted into an Ottoman mosque, and is now a museum. While at the mosque, I was glad to see that remnants of art and paintings from the church had remained, even after it was taken over by the Ottomans. It made me feel glad to see how cultures and religions could accommodate and respect one another, each recognising the significance that one contributes to realms of art and science.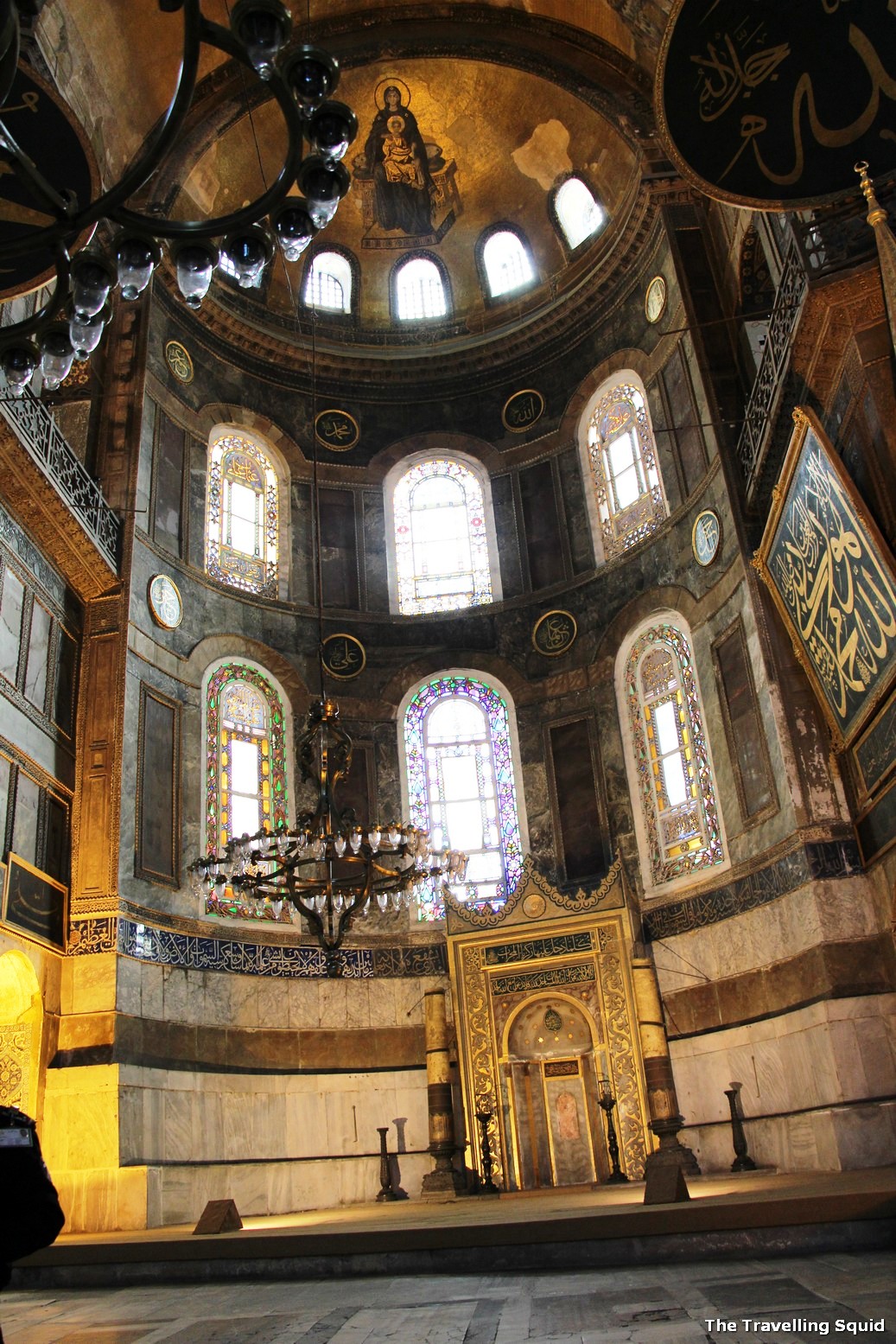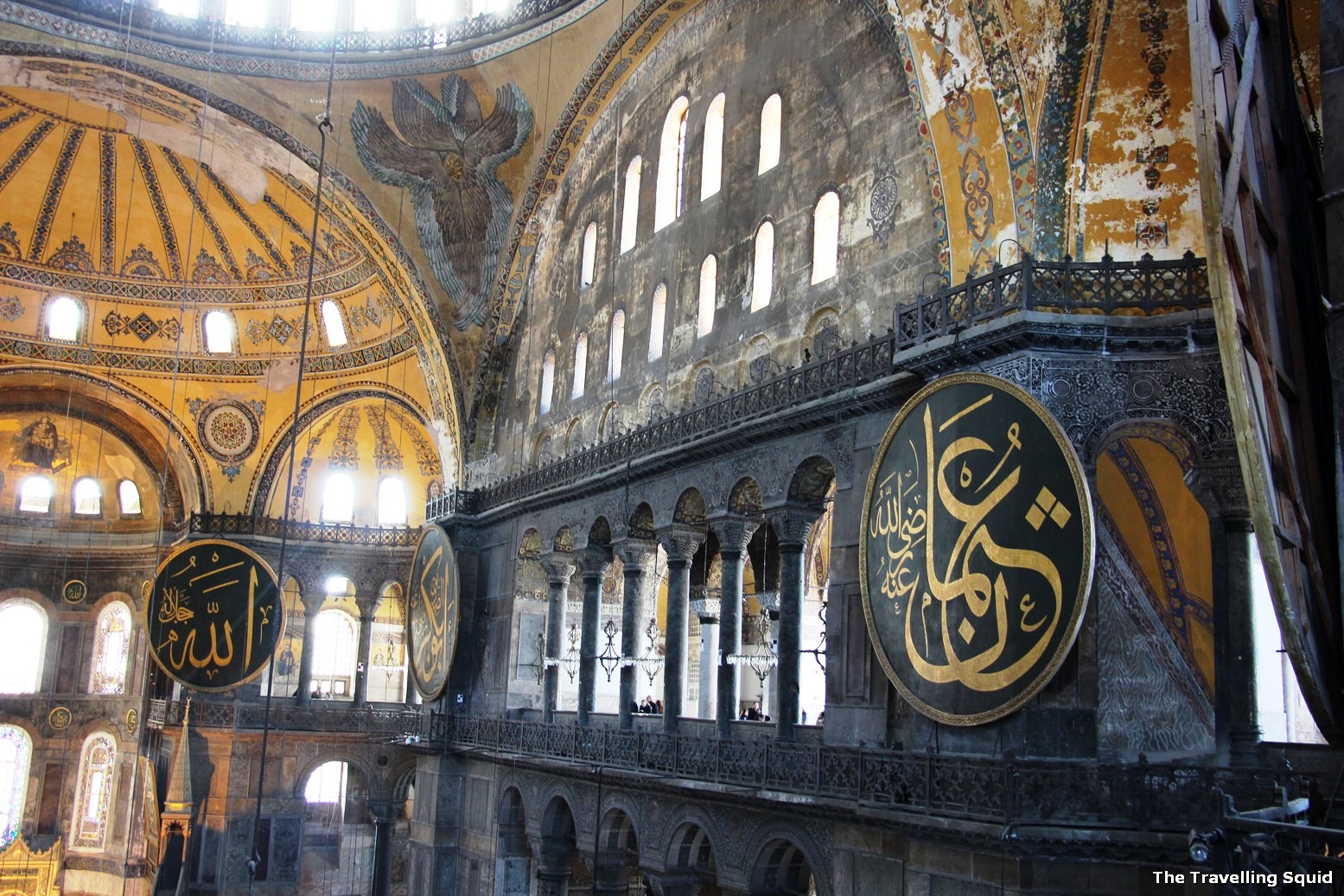 3. The Basilica Cistern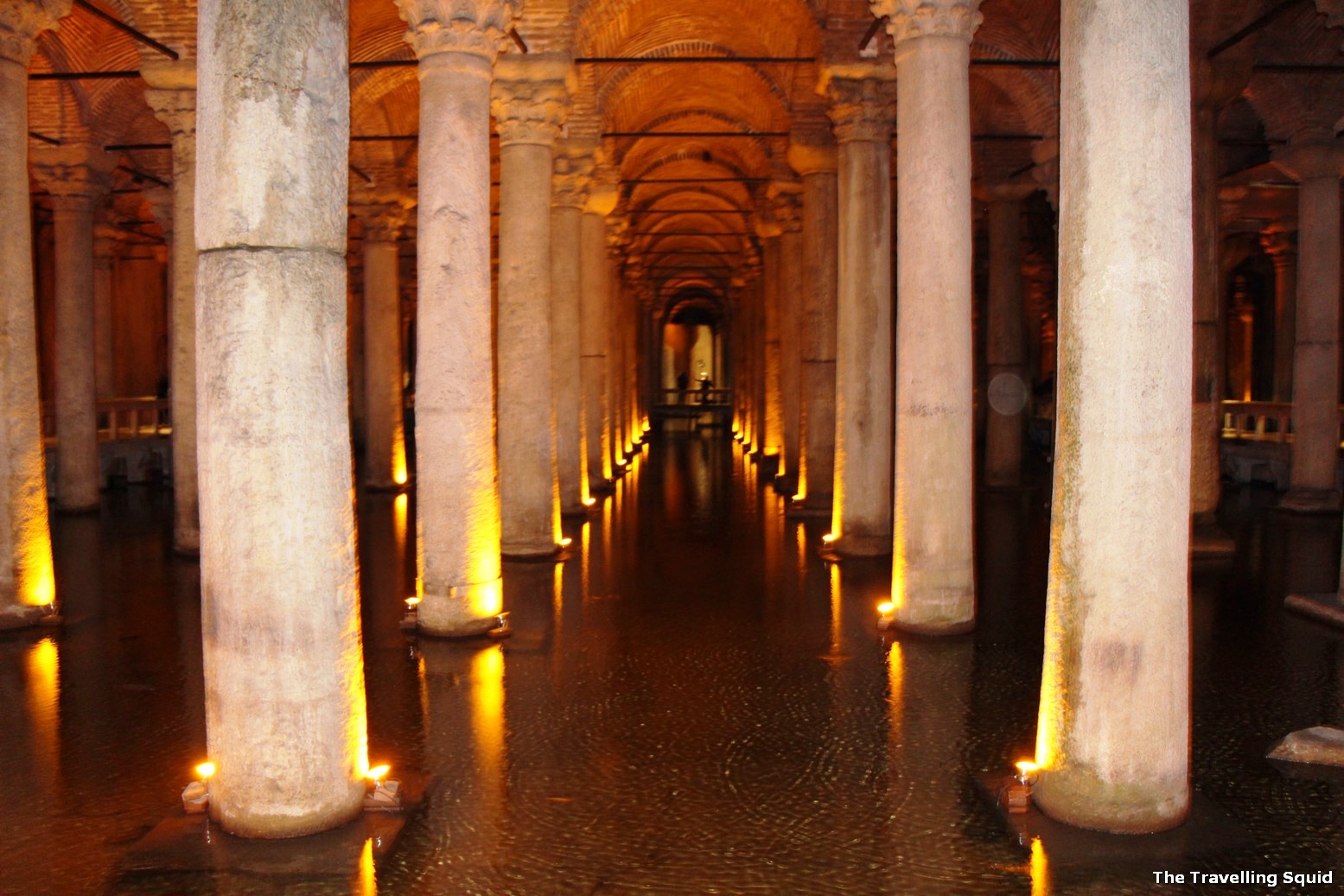 I'll urge any visitor to Istanbul to visit the Basilica Cistern, which is the largest of hundred over ancient cisterns that lie beneath Istanbul. It was like no other monument which I had visited. Tall pillars, submerged in water, were covered in darkness apart from a number of yellow lights that illuminated the place.  You could hear the tinkling of drops of water in the distance. Walking through the cistern made me think about ancient times, in which the cistern supplied water to the kitchens of grand palaces and even Hagia Sophia, located just 150m away. When you're there, do check out the Medusa pillars!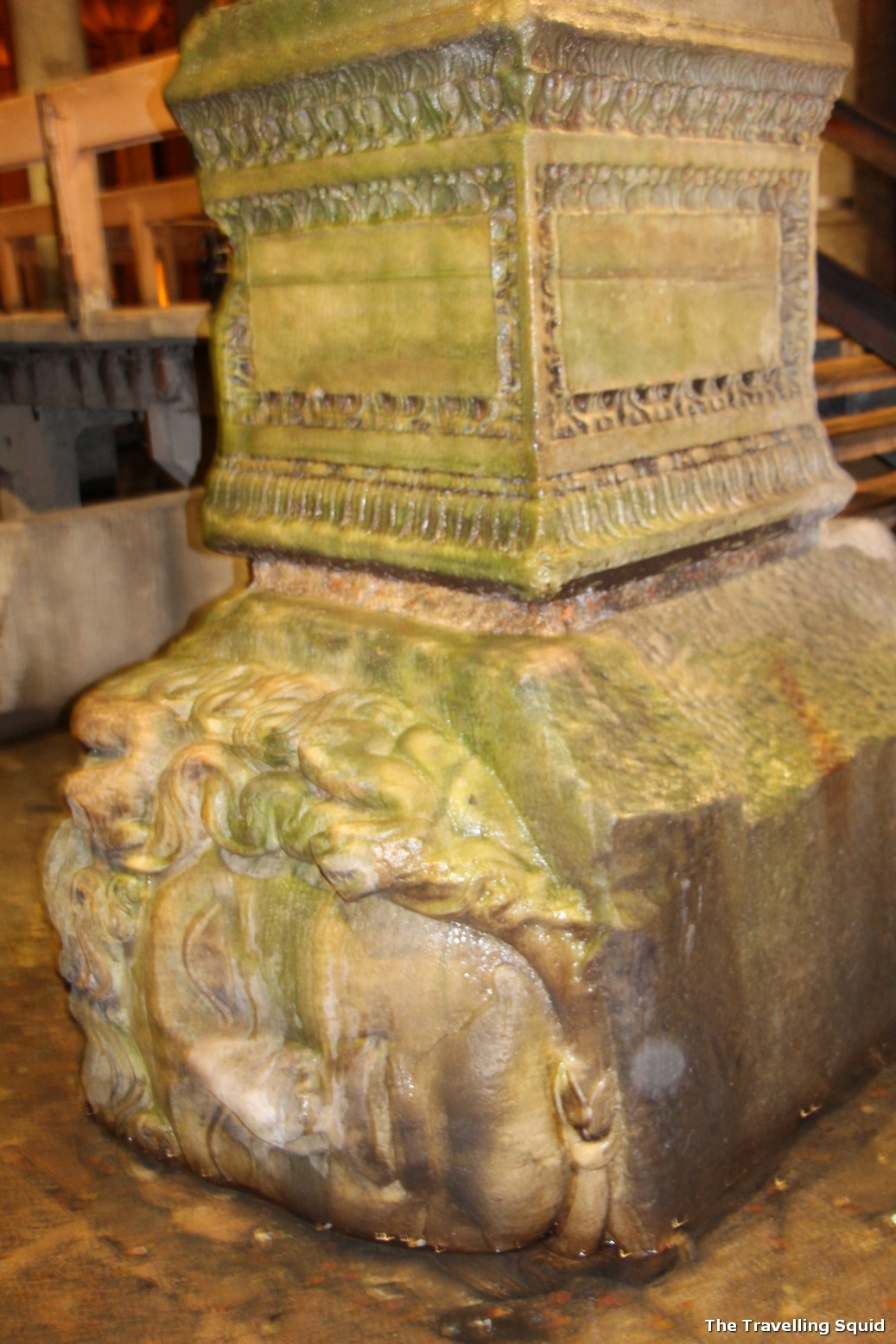 4. Bosphorus Strait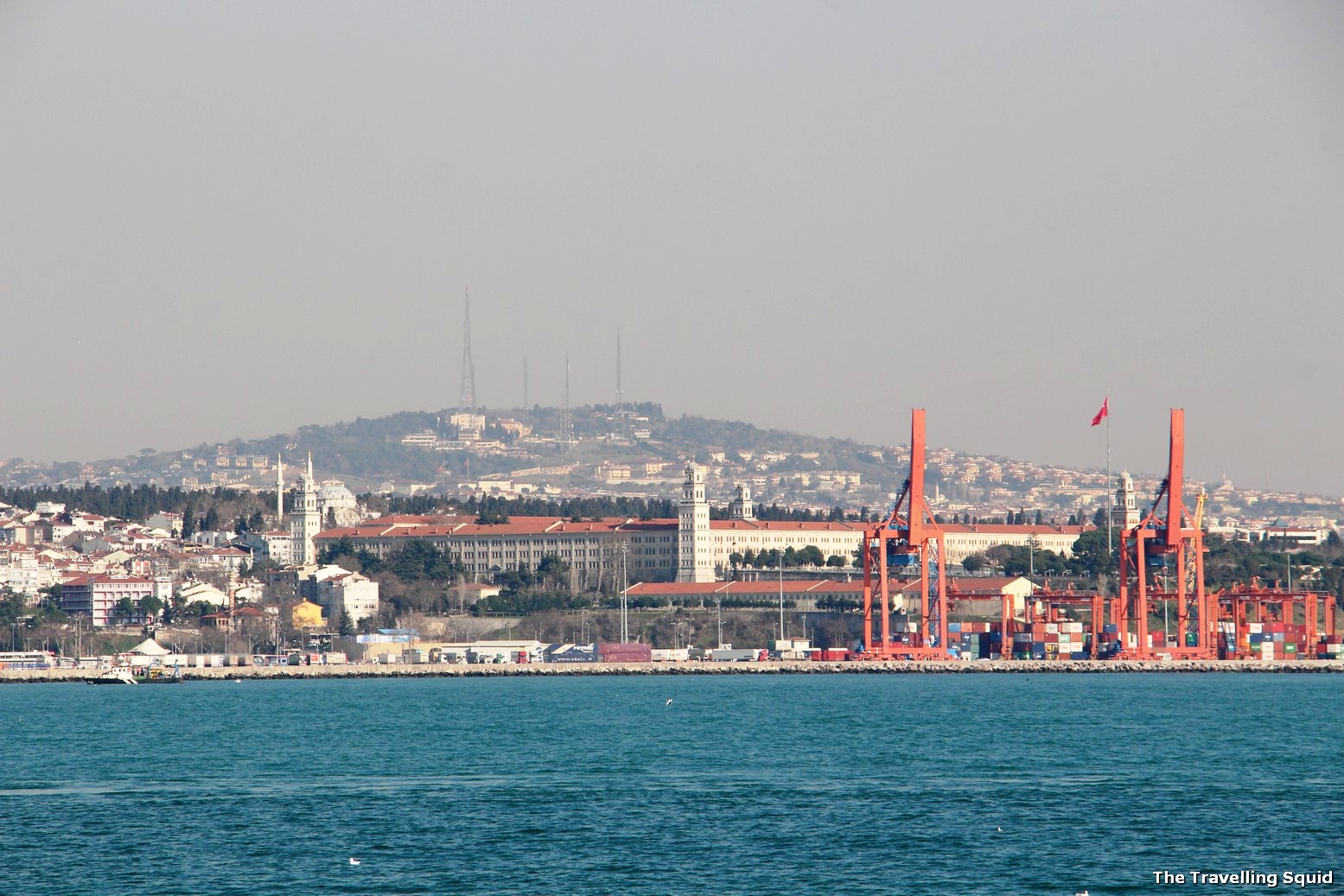 We walked along the Bosphorus Strait on a cool February afternoon. It wasn't the cleanest of all water bodies that I've seen. But at the moment, it just felt nice sitting on the park bench, watching the world go by. The locals were relaxing too. Some were fishing, while others just sat by the bank chatting. It's like we were looking across the Hudson River from New York, on to New Jersey.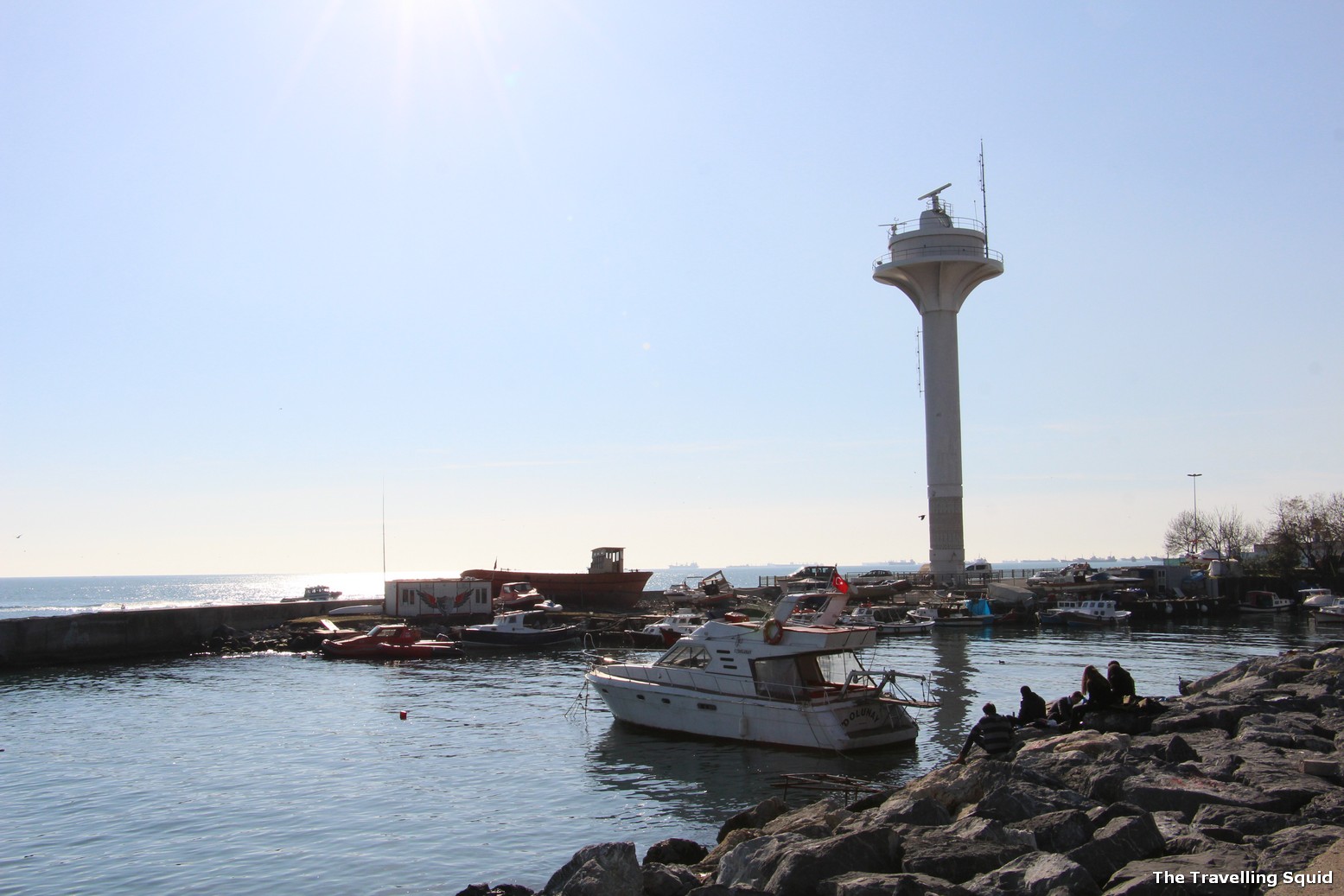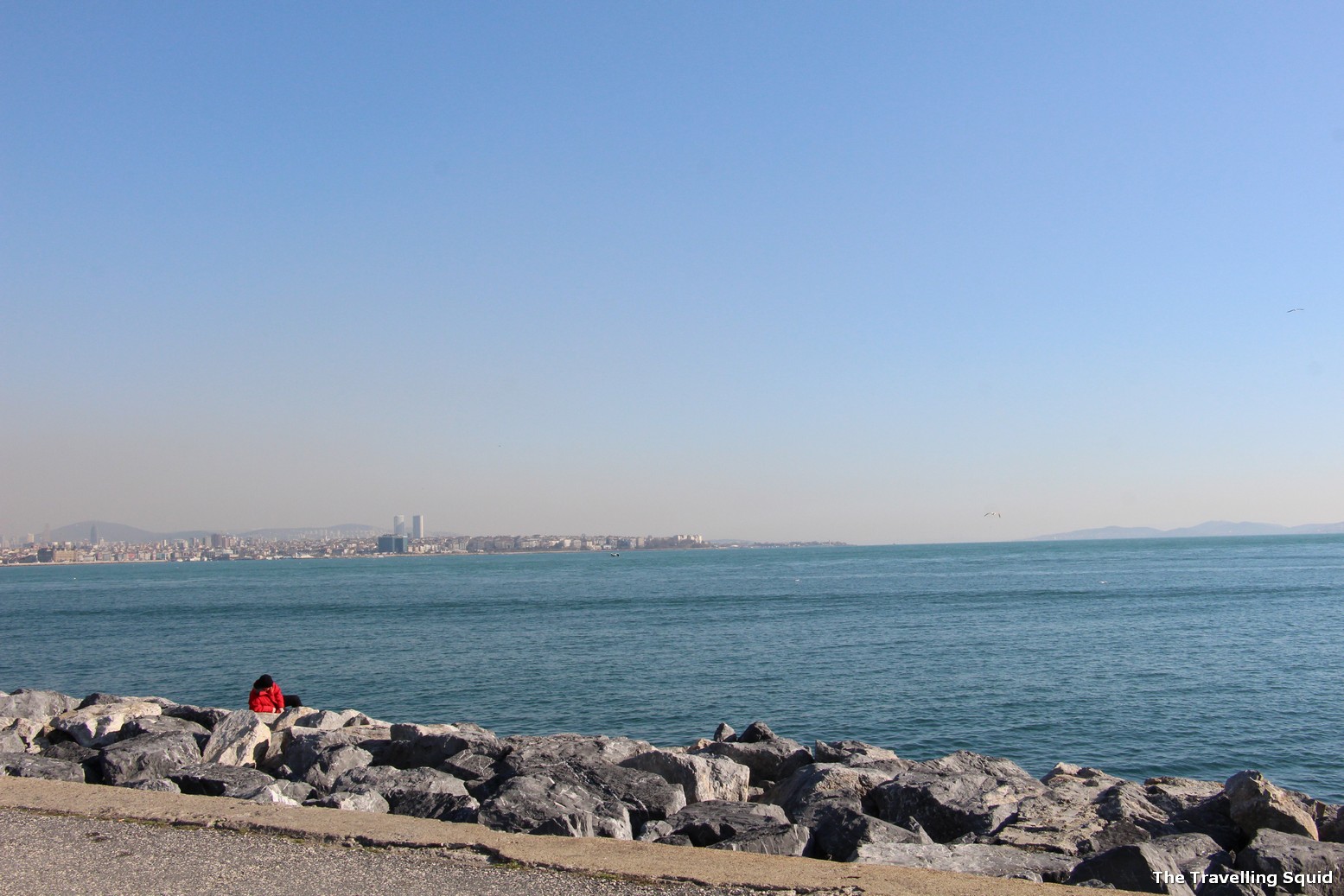 The Travelling Squid's Take
There are plenty of sights to see in Istanbul. But if you're there for a day, perhaps just stopping by for a short transit, these are the four sights to see in Istanbul Turkey in one day. Istanbul is also  known for its food, coffee and sweets, which I will be sharing more in an upcoming post. If you have any recommendations, feel free to drop a comment in the box below.