Four reasons to visit Islamic Cairo in Egypt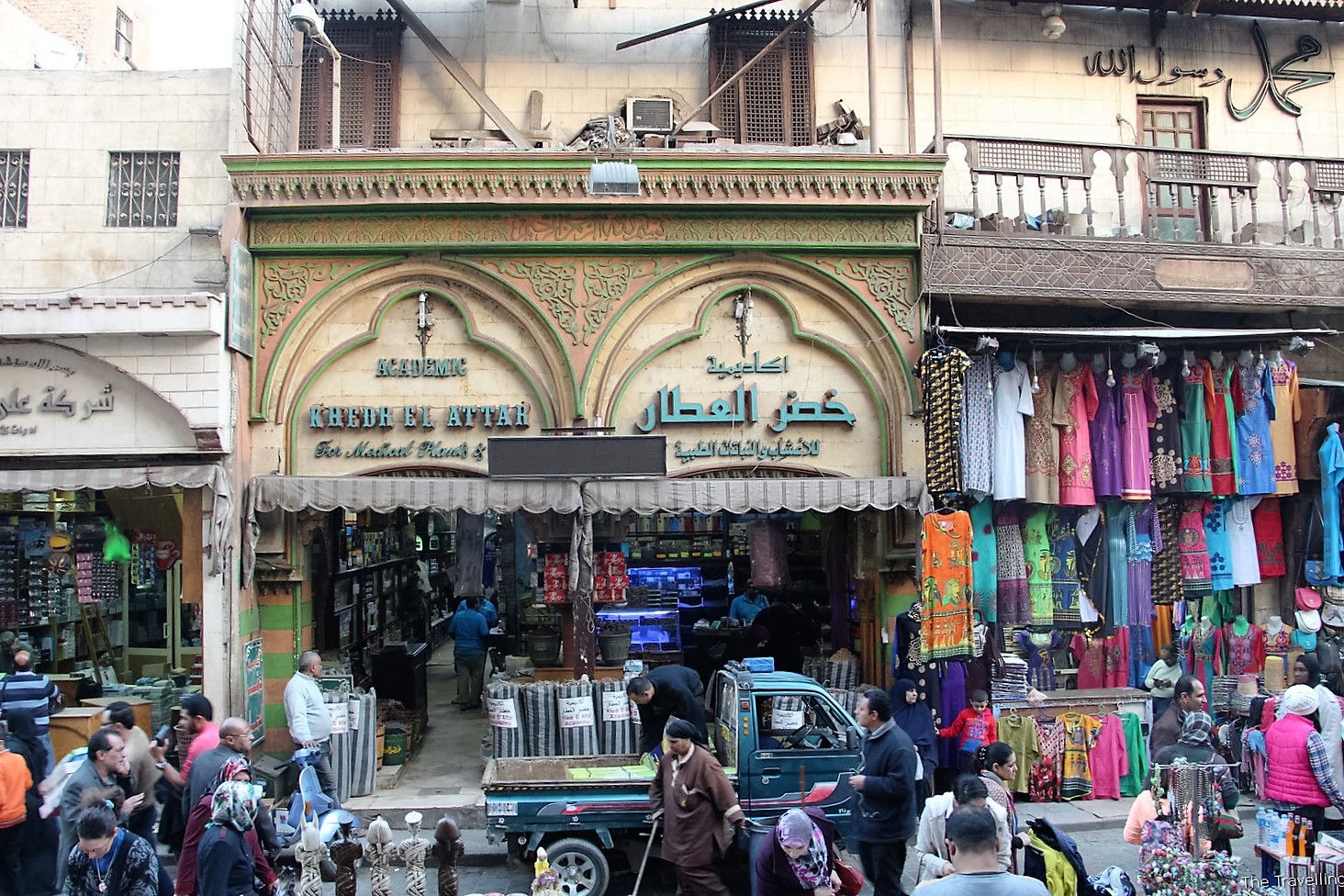 As Wikitravel aptly puts it, Islamic Cairo is not any more Islamic than the rest of Cairo. It is just home to a number of significant Islamic monuments such as the Al-Hakim Mosque, which is the largest Fatimid mosque in Cairo. I found Islamic Cairo to be the most interesting side of Cairo. Yes, it may be chaotic, and makes you feel somewhat disoriented and a little unsafe, but the architecture, markets and streets made me feel quite alive, like I was back in India again.
Here are four reasons to visit Islamic Cairo in Egypt, even though it may be a hassle to get there as it is not accessible via the subway.
1. Interesting architecture elements
I half expected Islamic Cairo to be lined with mosques. Never did I expect to see Gothic elements on mosques as well. These Gothic elements – intricate patterns that formed the doorway resembled the Russian Orthodox churches I had visited at the Kremlin in Moscow. But on closer look, you would find that Arabic script line the walls, and the intricate carvings of each word, so elegant and so beautiful.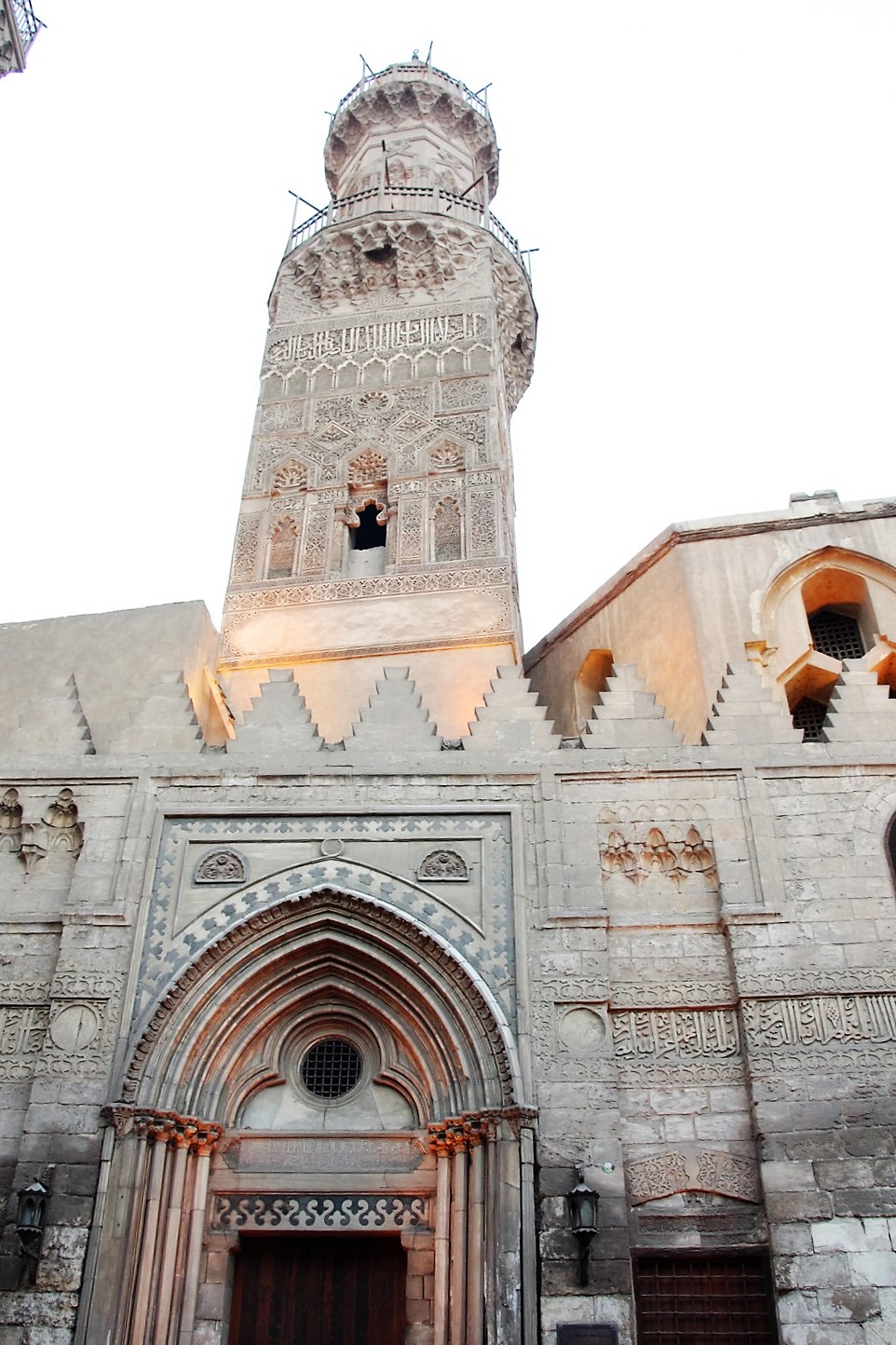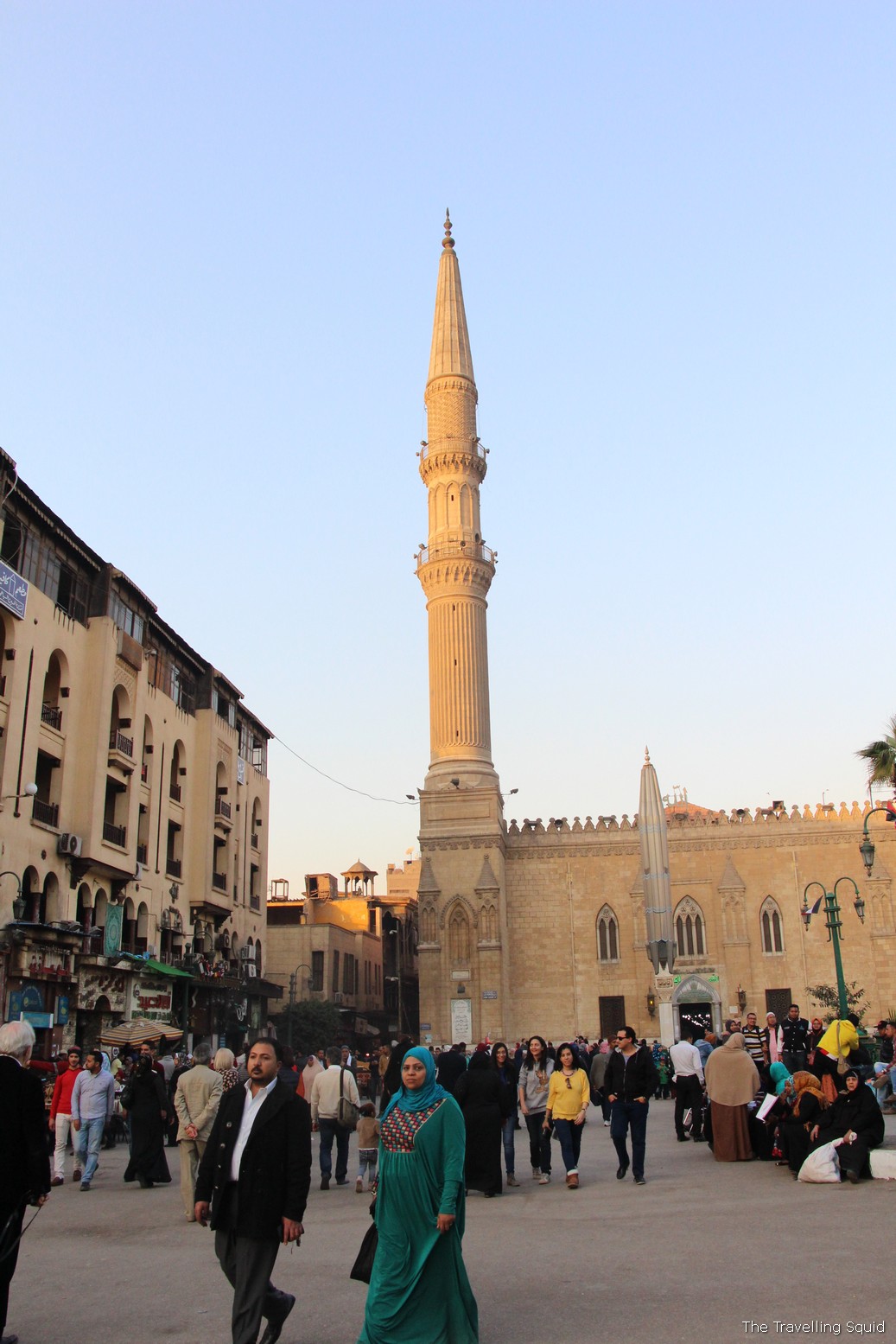 2. Bustling way of life
There's no better place to people watch, than in Islamic Cairo. If you have the time, have a cup of tea, smoke a shisha, while watching locals go about their lives. Just outside the mosque, people sat by the steps, embracing the cool spring evening, waiting for friends, having a conversation with friends. Right outside the Kherd El Attar Academy, a man picks up the phone and speaks in rapid Arabic. His tone increases, his hand raises with irritation. There is no better way to describe that emotion, than through the picture below.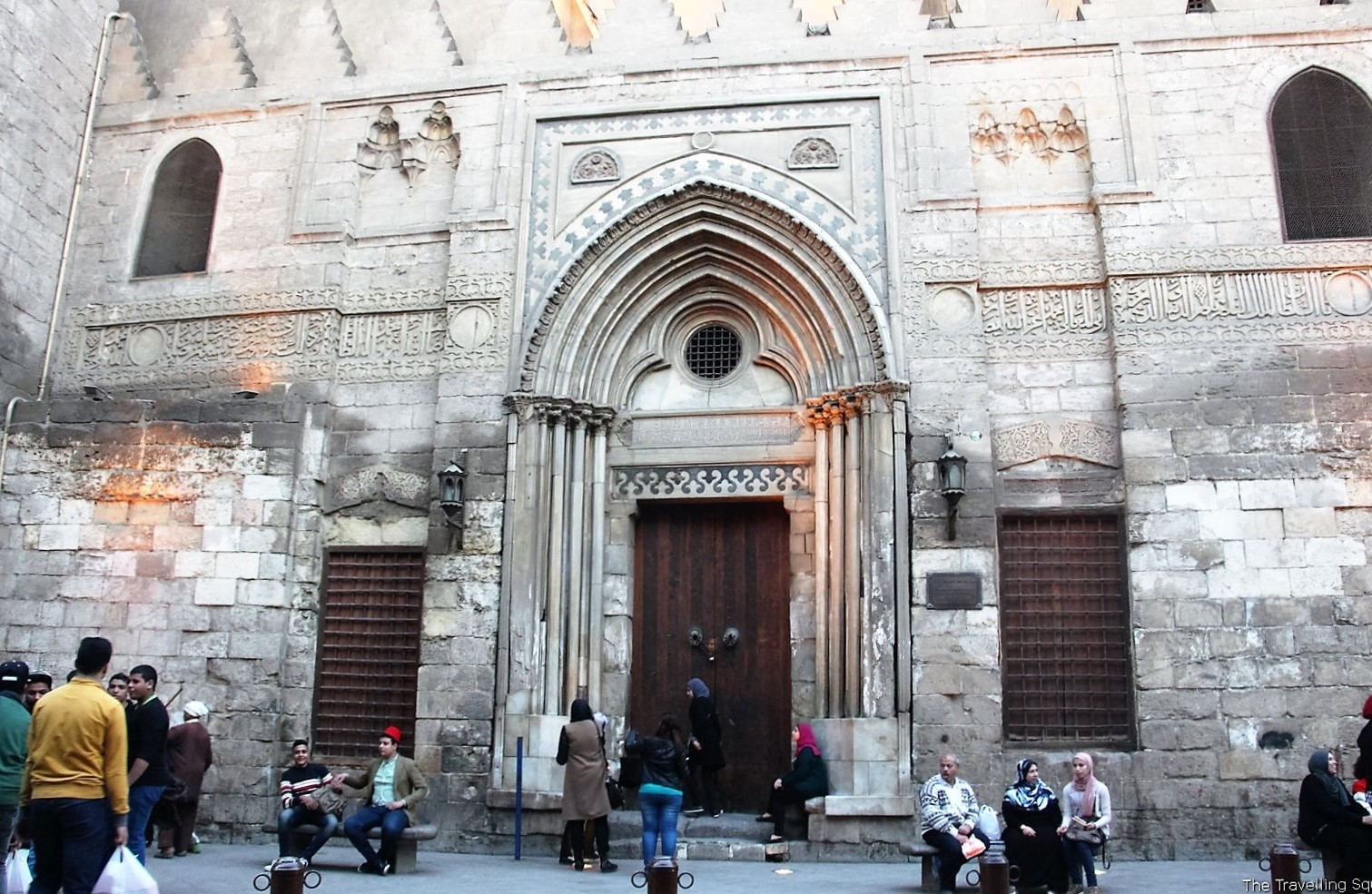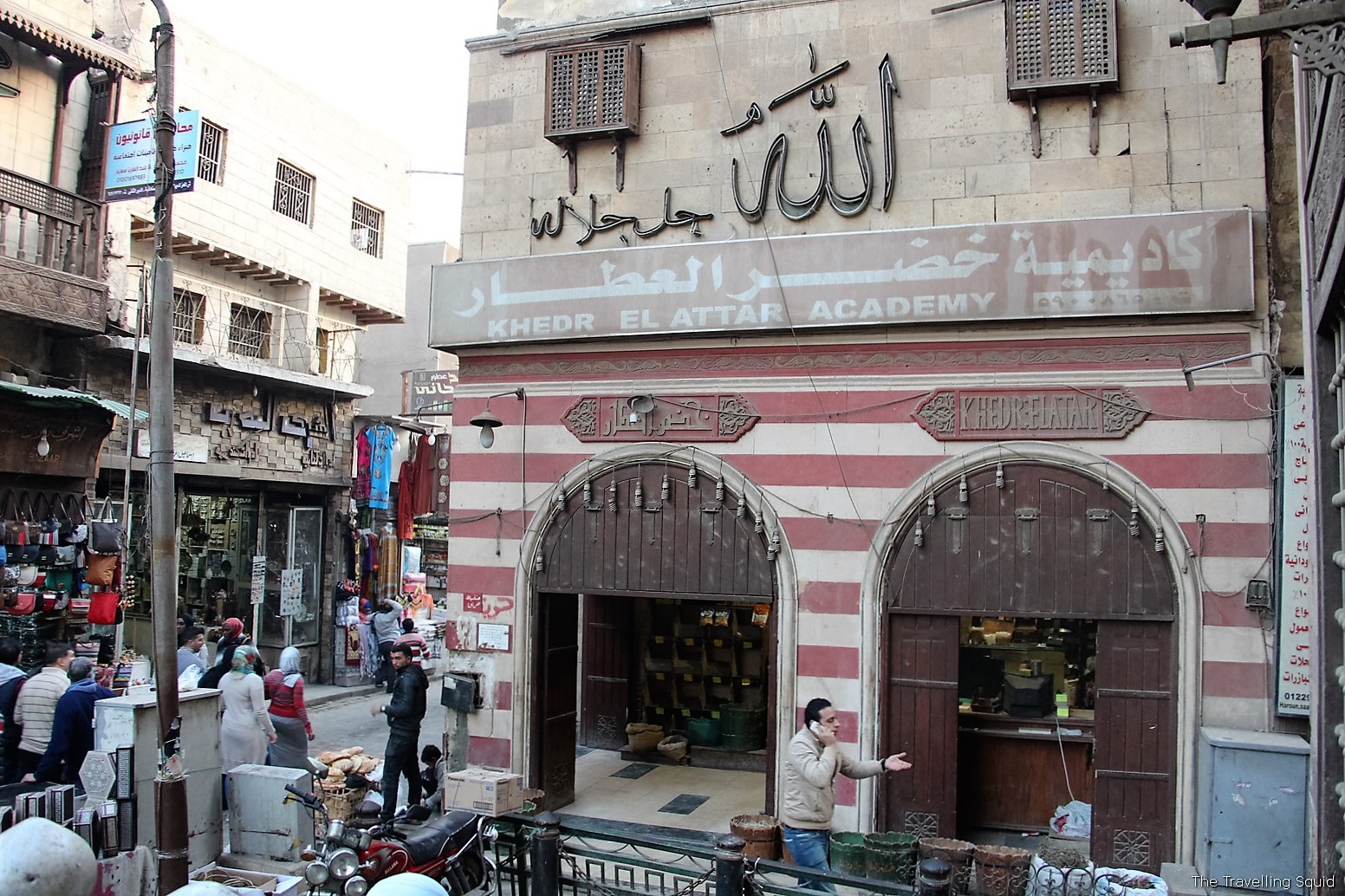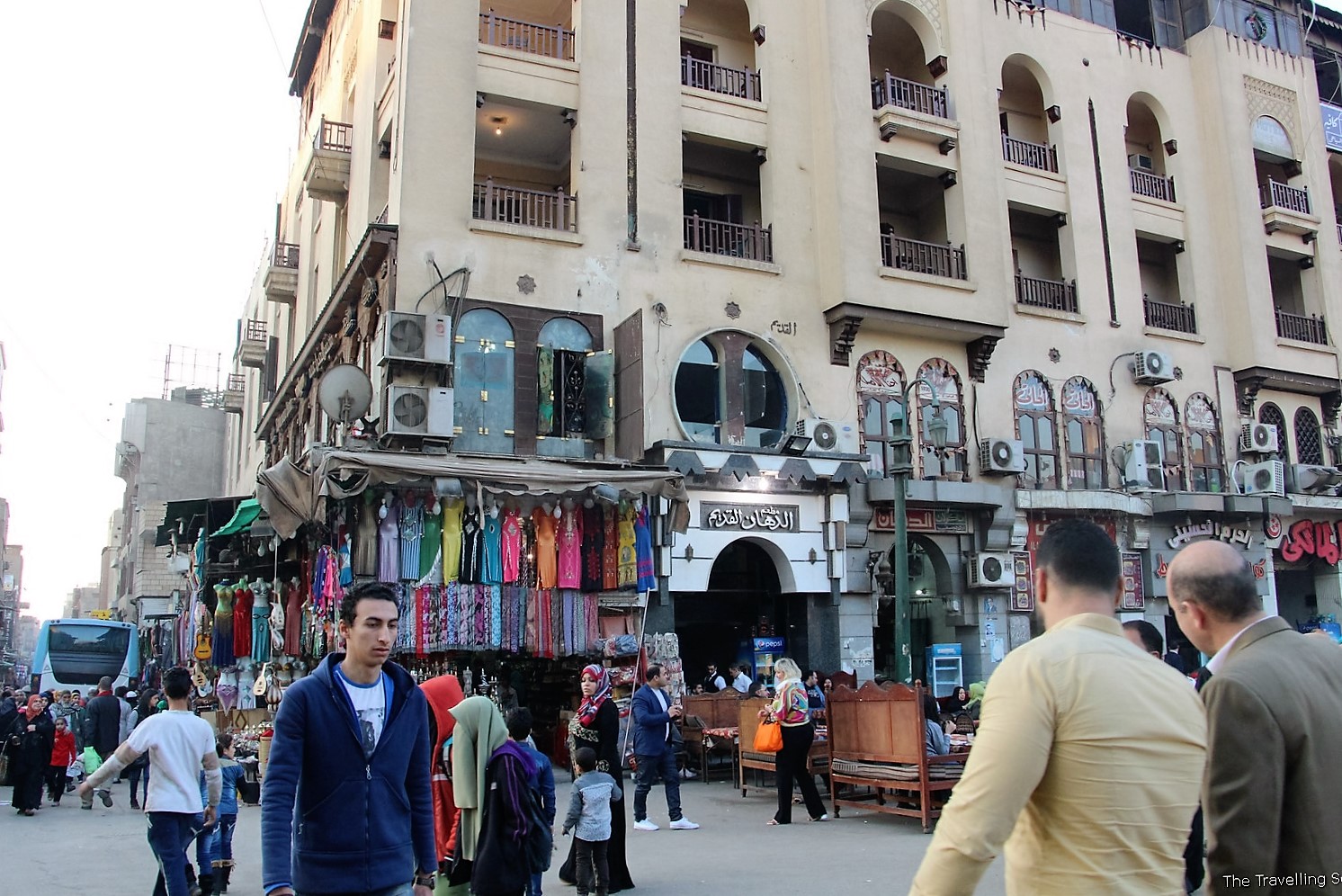 3. Calmness inside the mosques
If you find yourself being overwhelmed by the noise, and brushes from people in a hurry, take refuge in the mosques. They are open for people to enter, though women have to cover their heads with a scarf. Prayer chambers are split between genders. It's a calming experience, to be able to marvel at the symmetric architecture of the mosques. Unlike temples and churches, there are no intricate figurines of people or animals, only motifs and scripts in Arabic.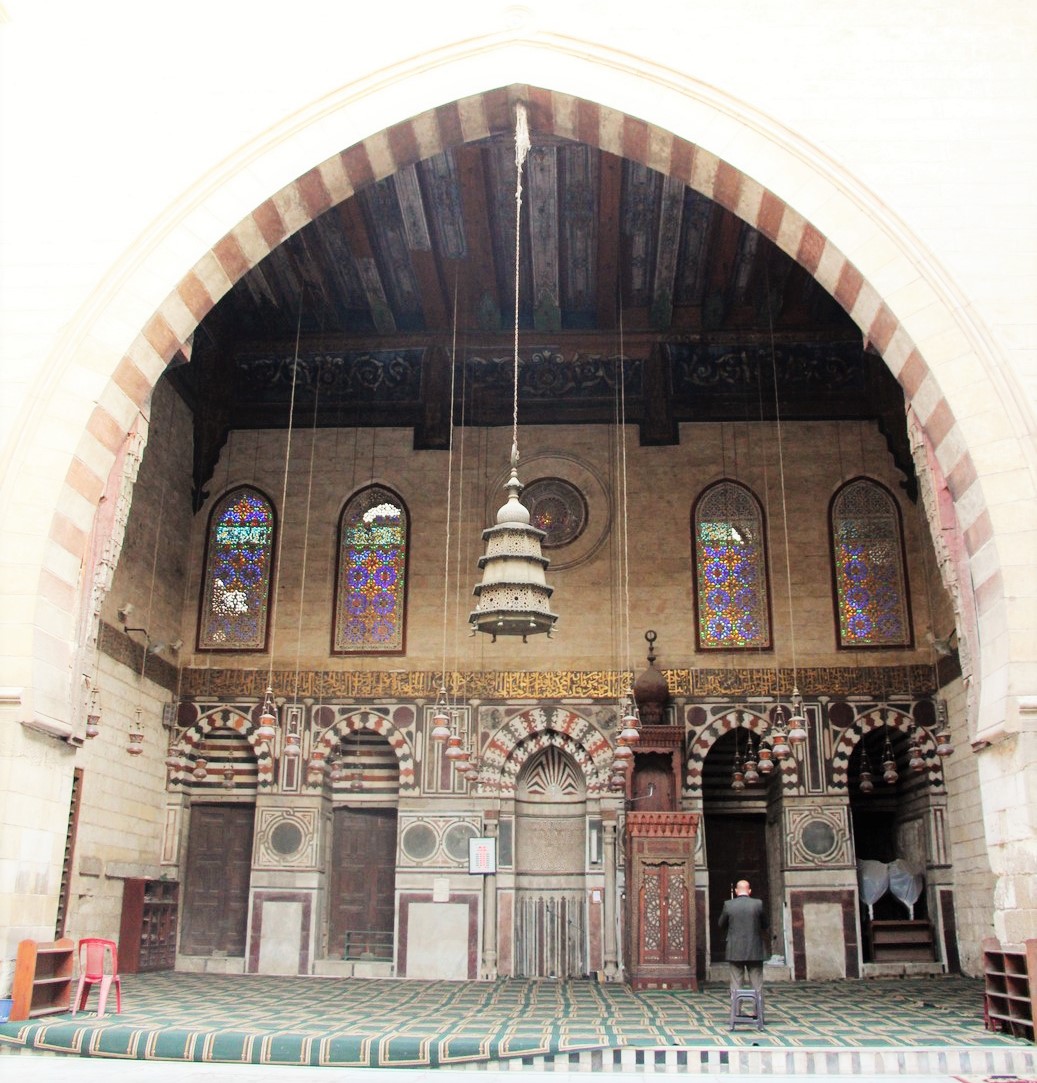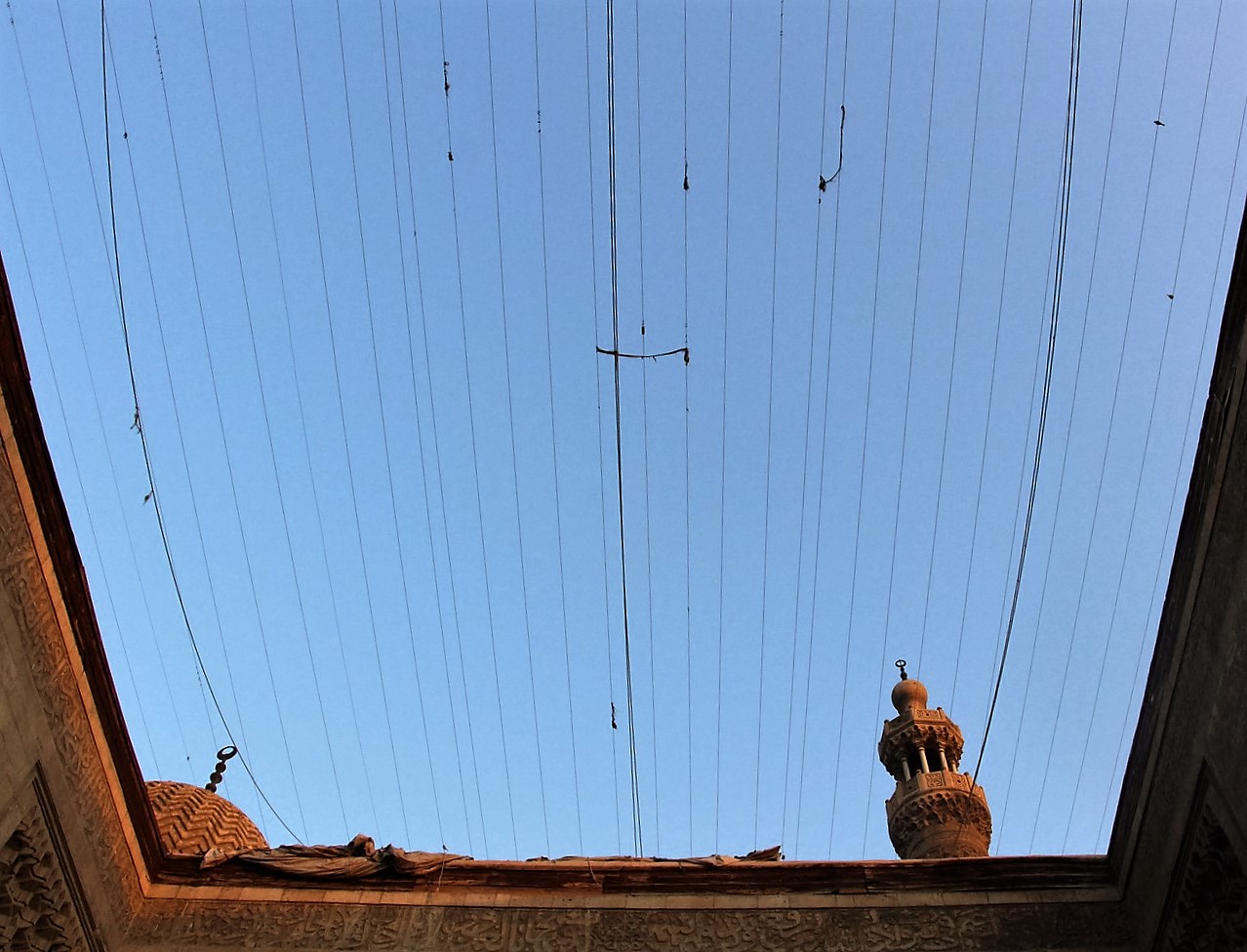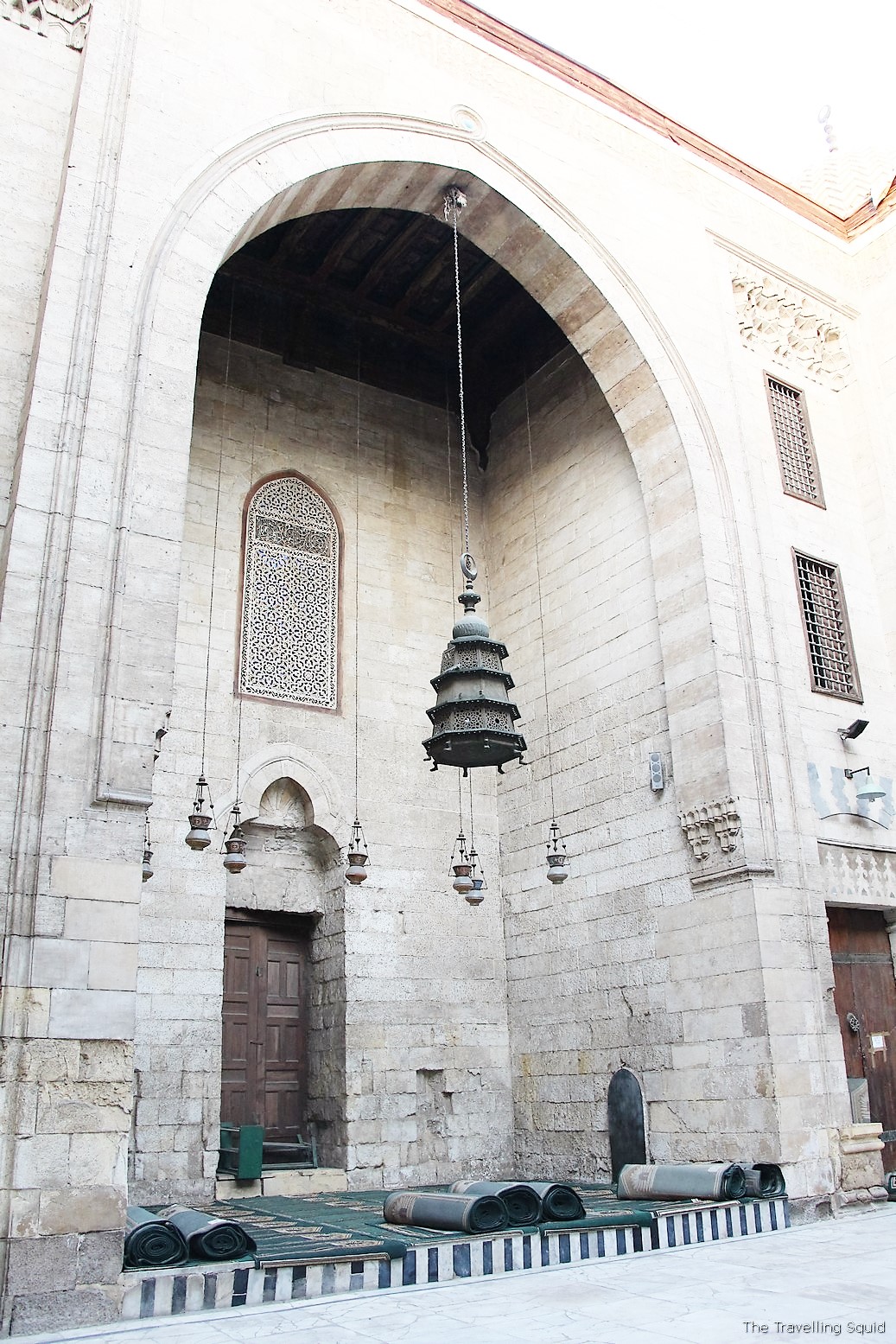 4. Shopping at Khan el-Khalili
Khan el-Khalili is probably the biggest tourist-friendly market you can find in Cairo. It sells everything from scarves to bags, to shoes and even lamps. I bought one back for my Friend W. That being said, chances of getting pick-pocketed here are slightly higher, you've got to watch your bag and remain alert at all times.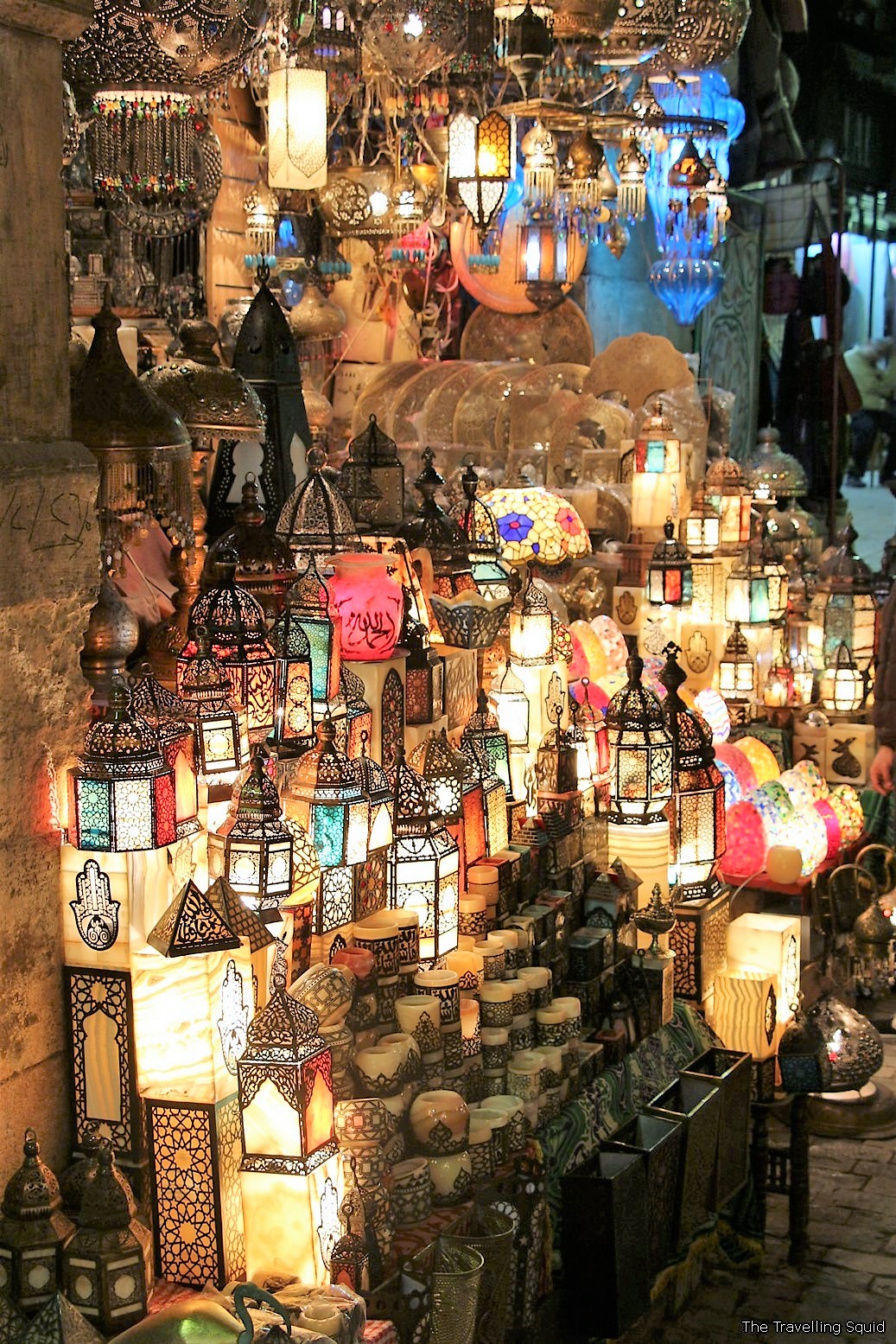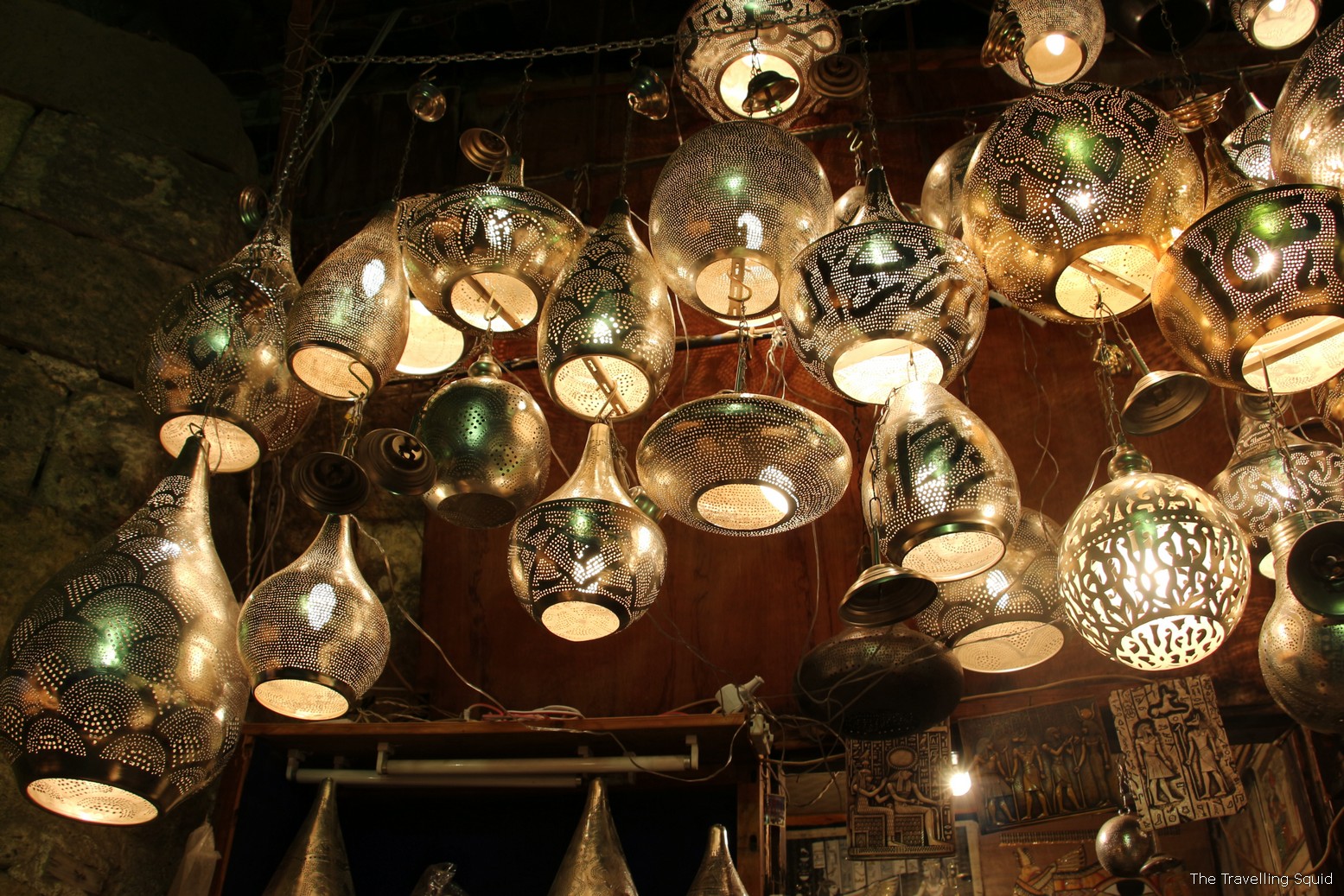 The Travelling Squid's Take
To me, Chandni Chowk in India is what Islamic Cairo is to Cairo. There is no better place that captures the vibe of the city. The ebbing flow of vehicles, people, and goods passing through. It can be an assault on your senses – the brush of a random person's sweaty arm as you jostle with the crowd, the incessant honking or simply, a whiff of cumin and tumeric as you pass by a spice shop.
If you're planning visiting Islamic Cairo and Coptic Cairo in one day, I'd urge you to allocate more of your time to Islamic Cairo. There are more sights to see, and the market Khan el-Khalili  is great for shopping. If you choose to people watch, there are Shisha cafes located at the main square, making it a great vantage point for all.
I'd suggest that you visit Islamic Cairo during the early morning hours of the morning. That way you'll get a chance to capture the mosques in morning light. You can enter the mosques too, it's really peaceful inside and you get some respite from the crowds and congestion outside.