Review: Visit Sabaya for fine Lebanese food in Cairo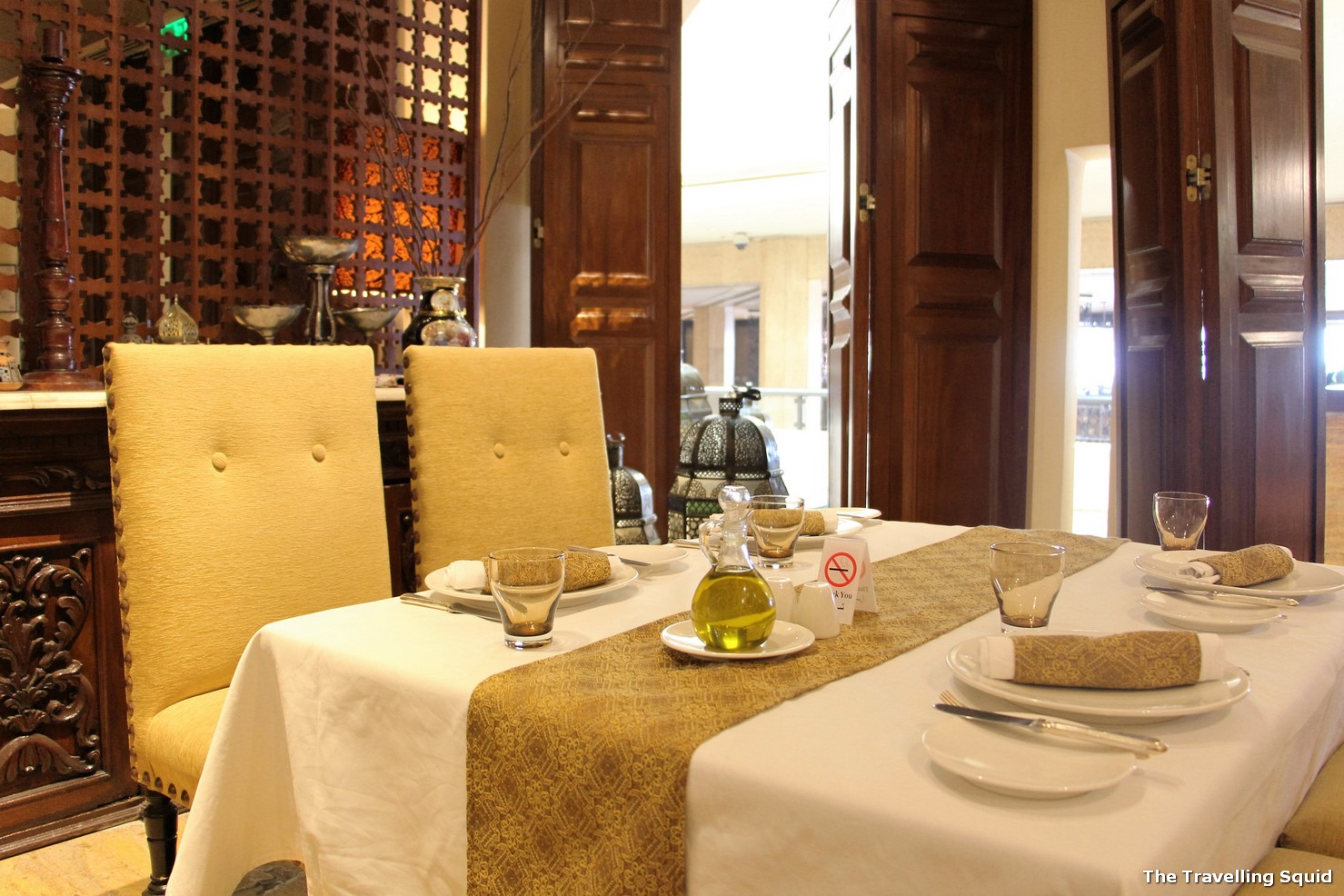 If you're on the hunt for a satisfying meal and have plenty of extra cash to spare, I'd asked that you visit Sabaya for fine Lebanese food in Cairo. Just don't over order, as the portions are generous.
When we first arrived, I did find it a little odd as the entire restaurant only had two of us as patrons. Given that there were more servers that patrons, service was top-notch.
Starters
Raw, uncooked vegetables
I was extremely happy when we were presented with a plate full of fresh vegetables. Reason being, for the past week, vegetables which were served to us came in the form of a stewed moussaka (vegetables cooked under a flame for an extended period of time), or onions and pickles which proved a little too strong-tasting. I felt that I did not obtain the benefits of fresh vegetables over the past one week, and proceeded to dig into the cucumbers, tomatoes, carrots, and the chilli. For your info, the green chilli was fiery.
I was falling sick and I must say that the raw, uncooked vegetables were a very welcomed addition to my diet. I felt much happier and wholesome – the kind of satisfaction one gets from doing something healthy, like running or eating a salad.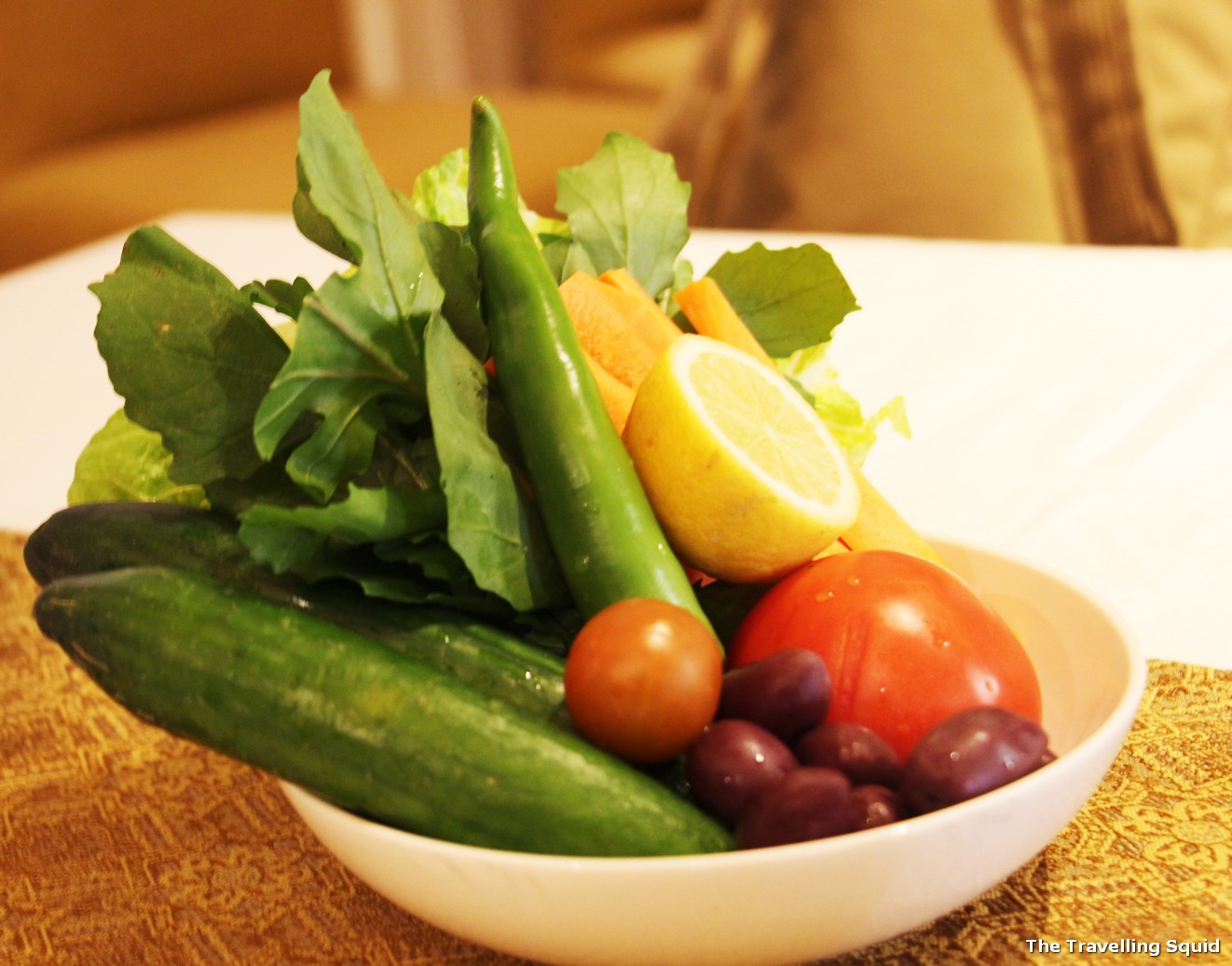 What's better, they topped it up with a glass of hibiscus juice. (It was hibiscus, if I recalled correctly.)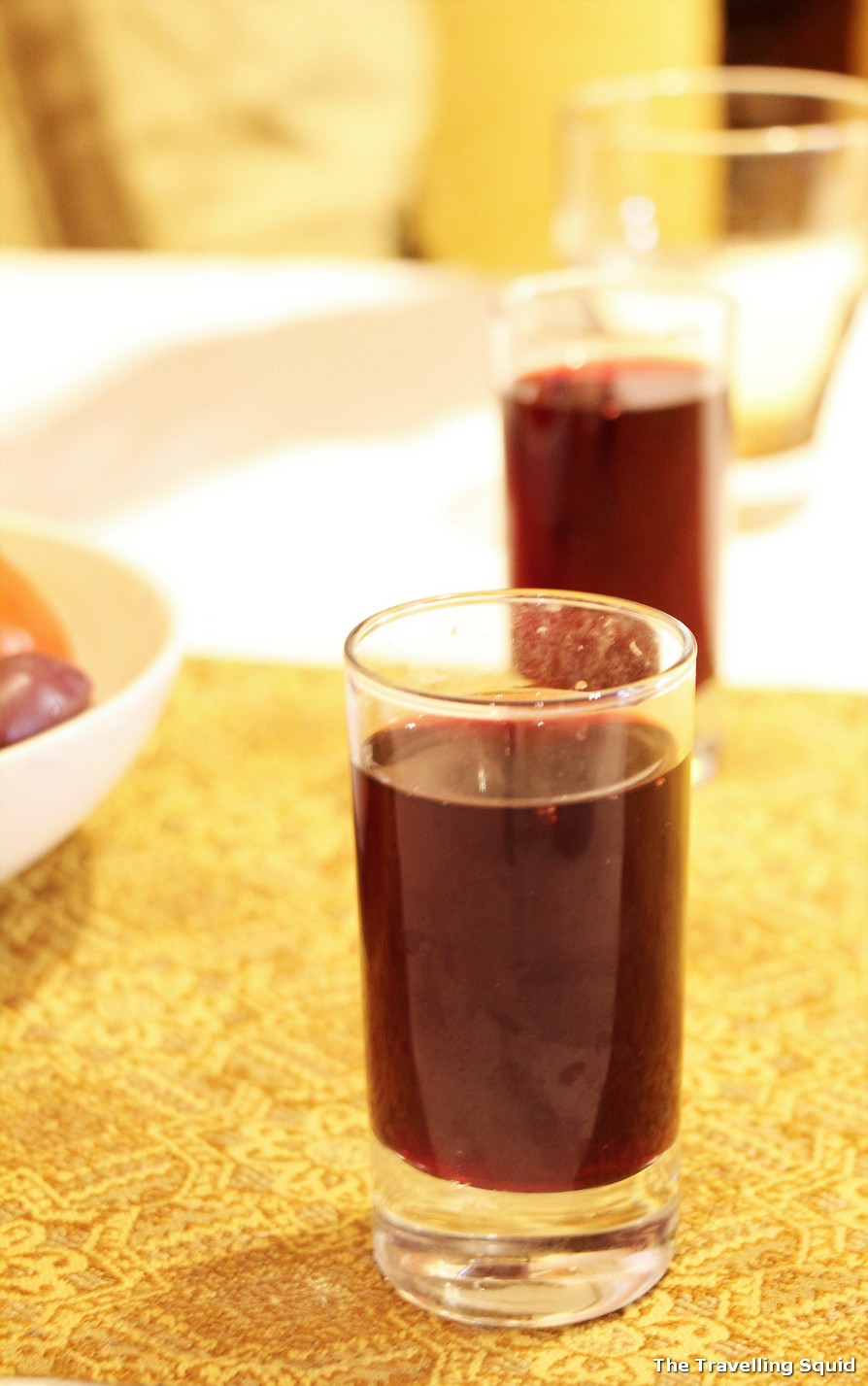 Pita bread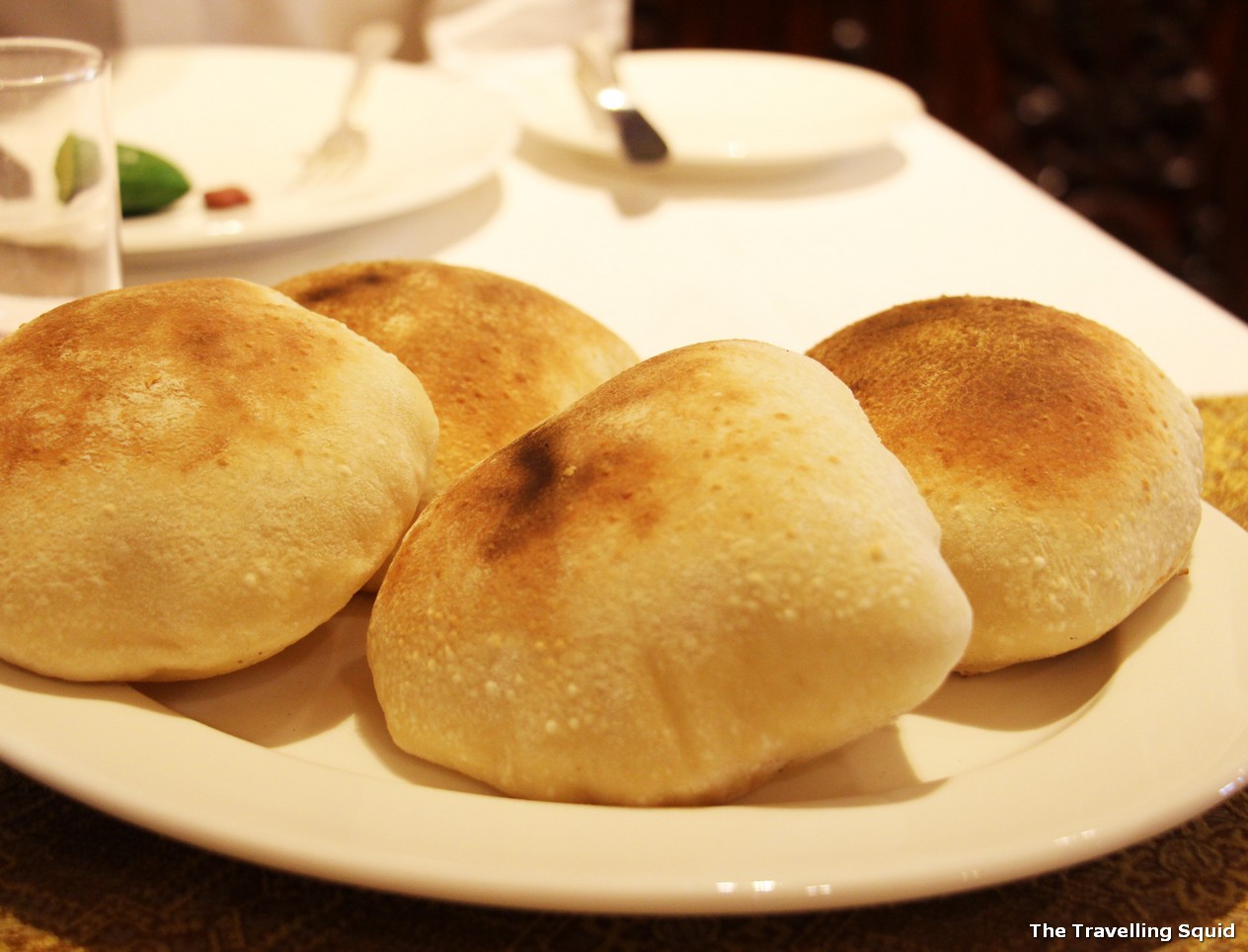 The pita bread was so good! I had never tasted some fluffy, moist and delicious pita bread in my life. This has got to be the best.
Cold Mezzeh
Warak Enab
For the cold mezzeh, we ordered Warak Enab, a dish of stuffed vine leaves with parsley, tomatoes and onions. Boy, it was so good. The vine leaves had a lovely texture, and it had a great balanced acidity, which was crucial to a dish like this one. In my hurry to start, I quickly clicked on shoot button of my camera. Alas, all I had was a slightly blur photo of this dish.
We initially ordered a hot mezzeh, but when it came, it was a huge portion. Later we found out that they had also charged us the price of a "Special", when friend S had pointed out that dish in the menu from the "Hot Mezzeh" section.
"Special"
Kebbeh Shawerma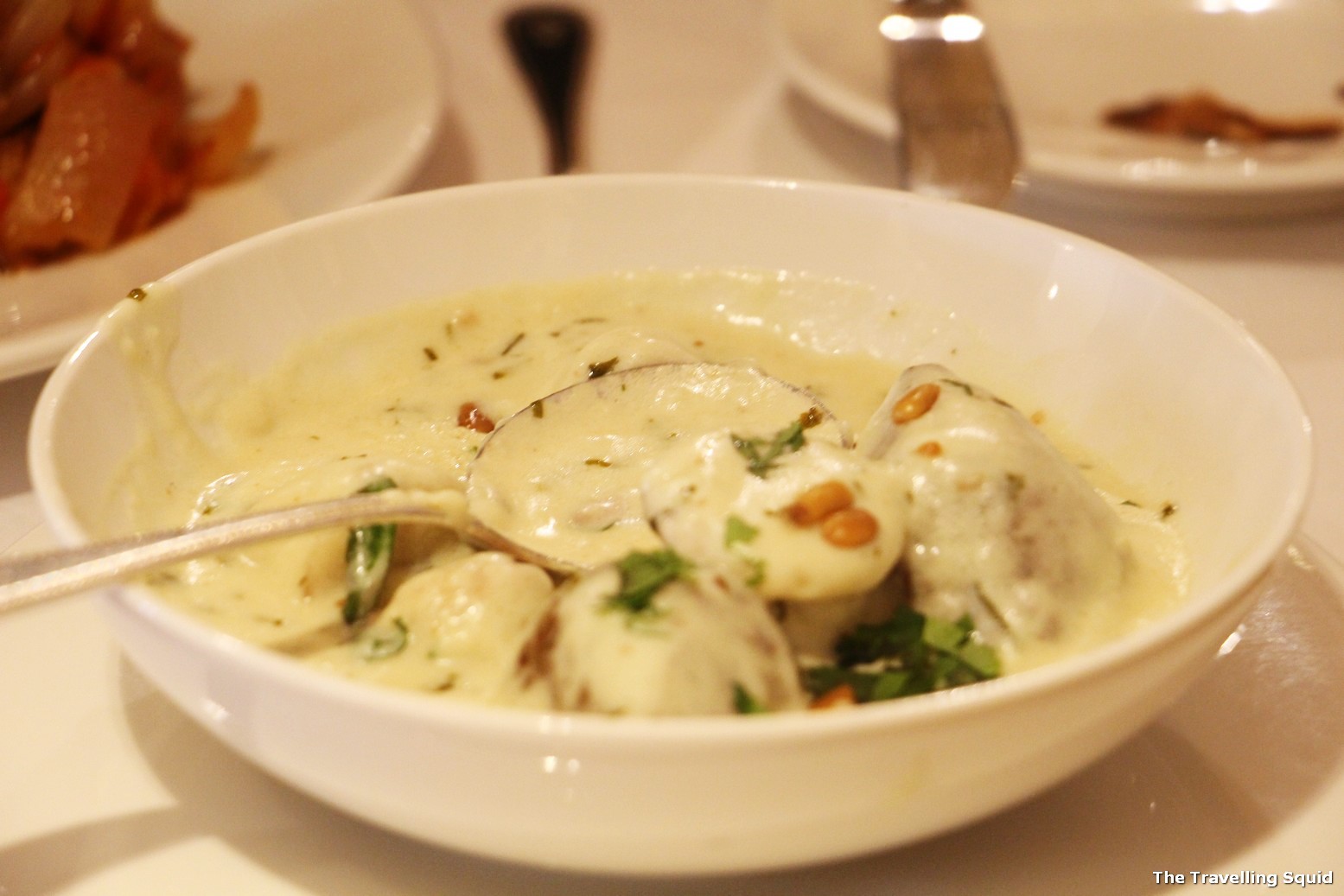 This was a dish which I disliked the most. Okay, not exactly disliked per se, but it wasn't a dish that I would like to keep eating because it was quite creamy and made me feel rather "jelat" (the food was cloying) after a while. The filling – made of meat and chickpeas, was quite heavy too. I'm also not a big fan of having cream sauce with rice, hence this dish was not a favourite.
Moussaka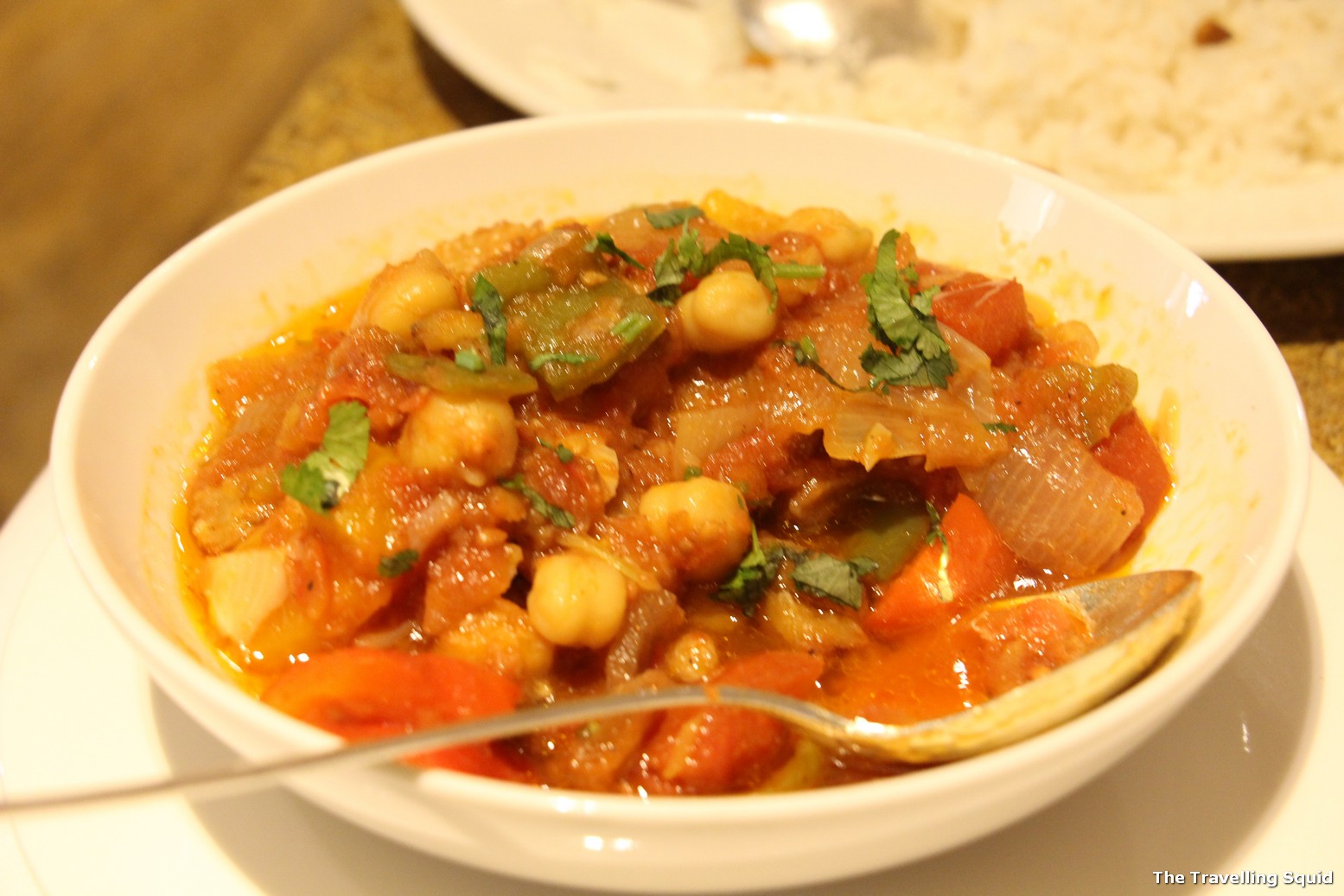 Like most Moussaka's we had eaten in Cairo, this dish did not disappoint. It came with a healthy serving of stewed tomatoes, chick peas and onions, with a sprinkle of parsley. Perfect fit with the serving of steaming hot white rice which were laid out on our plates.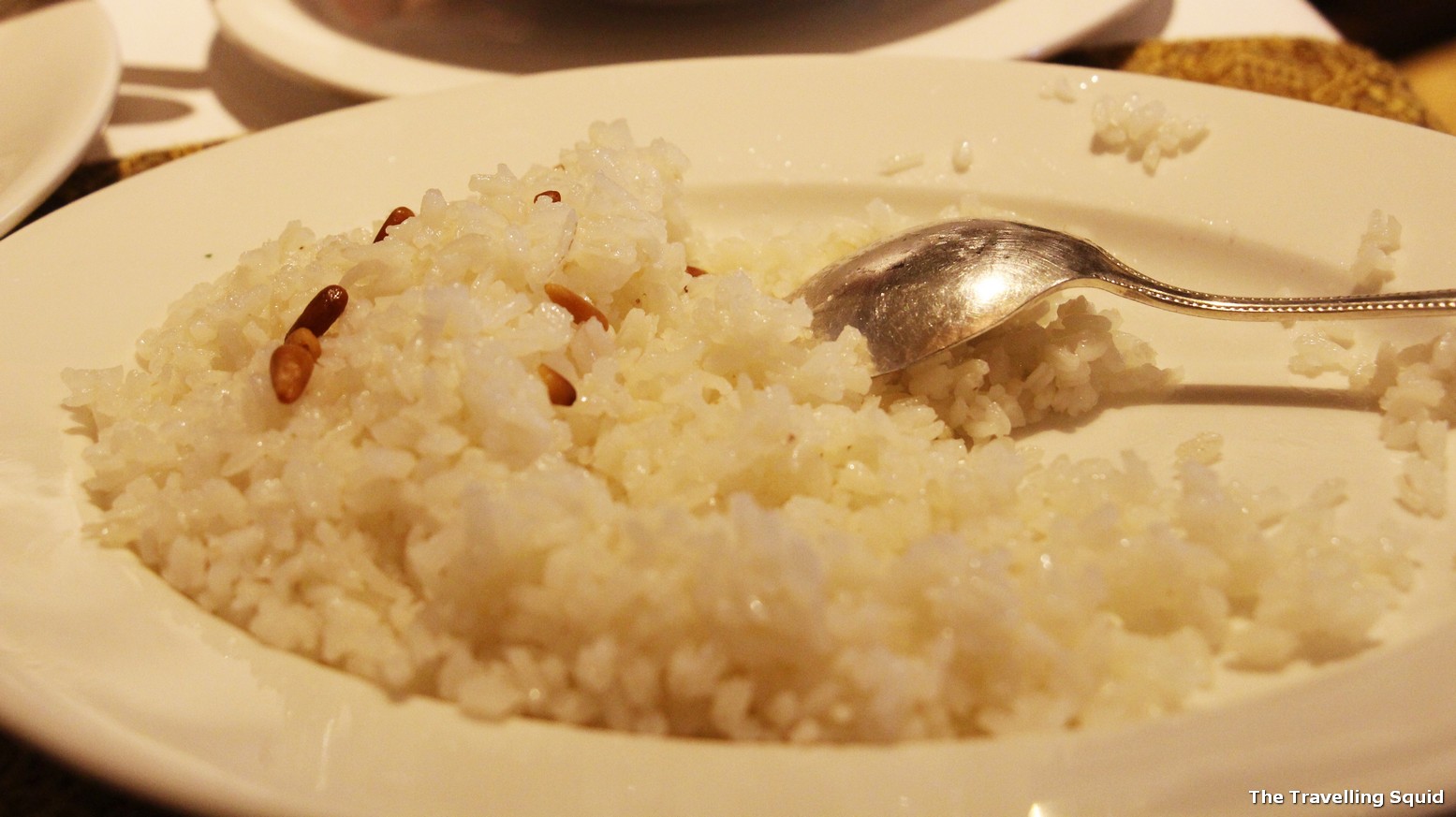 Main: Grill platter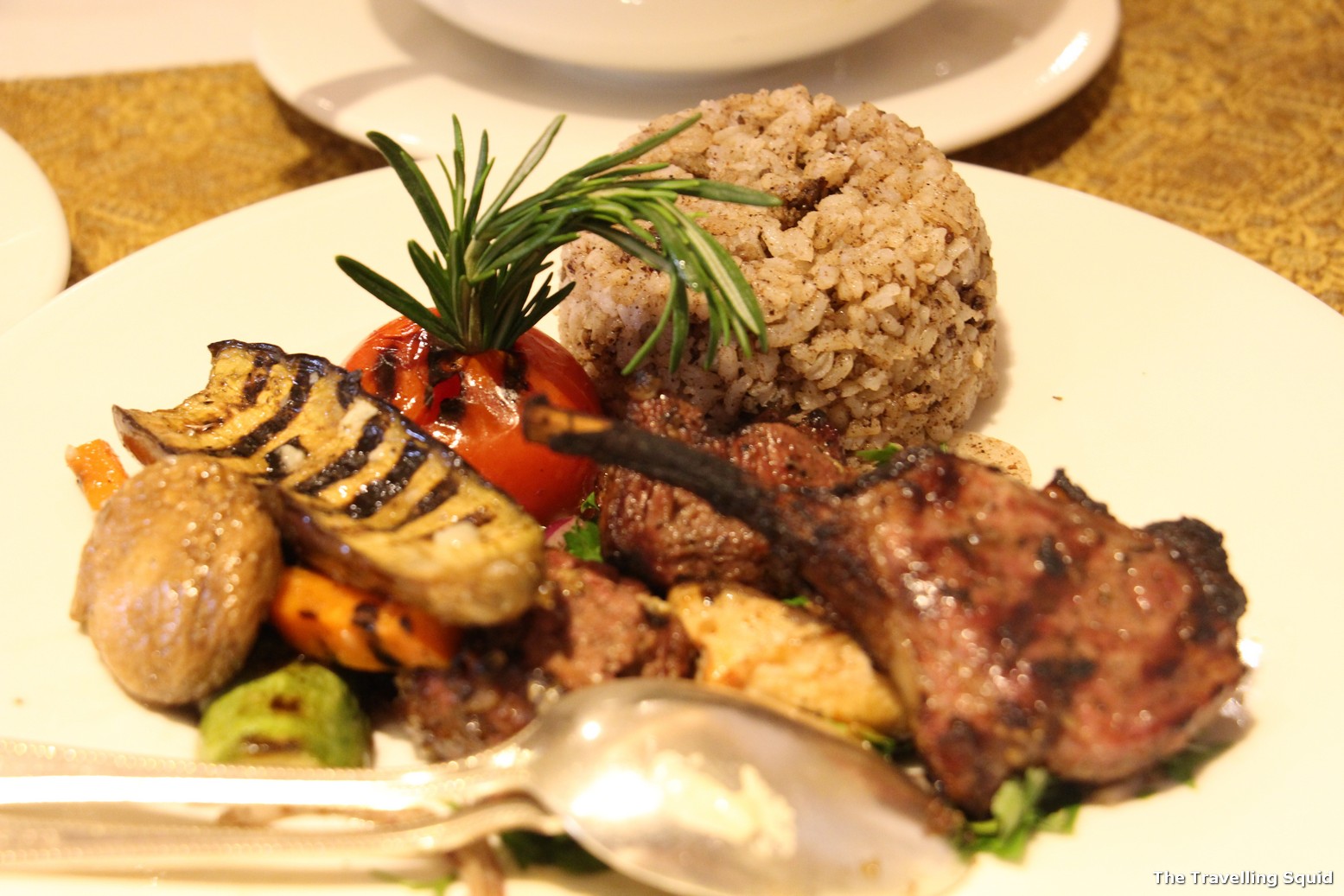 I can't recall much about the grill platter, apart from the fact that the meat was quite decent, and that I preferred the fresh vegetables to the grilled ones, even though it was grilled to perfection. I also found the rosemary stuffed in the tomato quite a cute setup.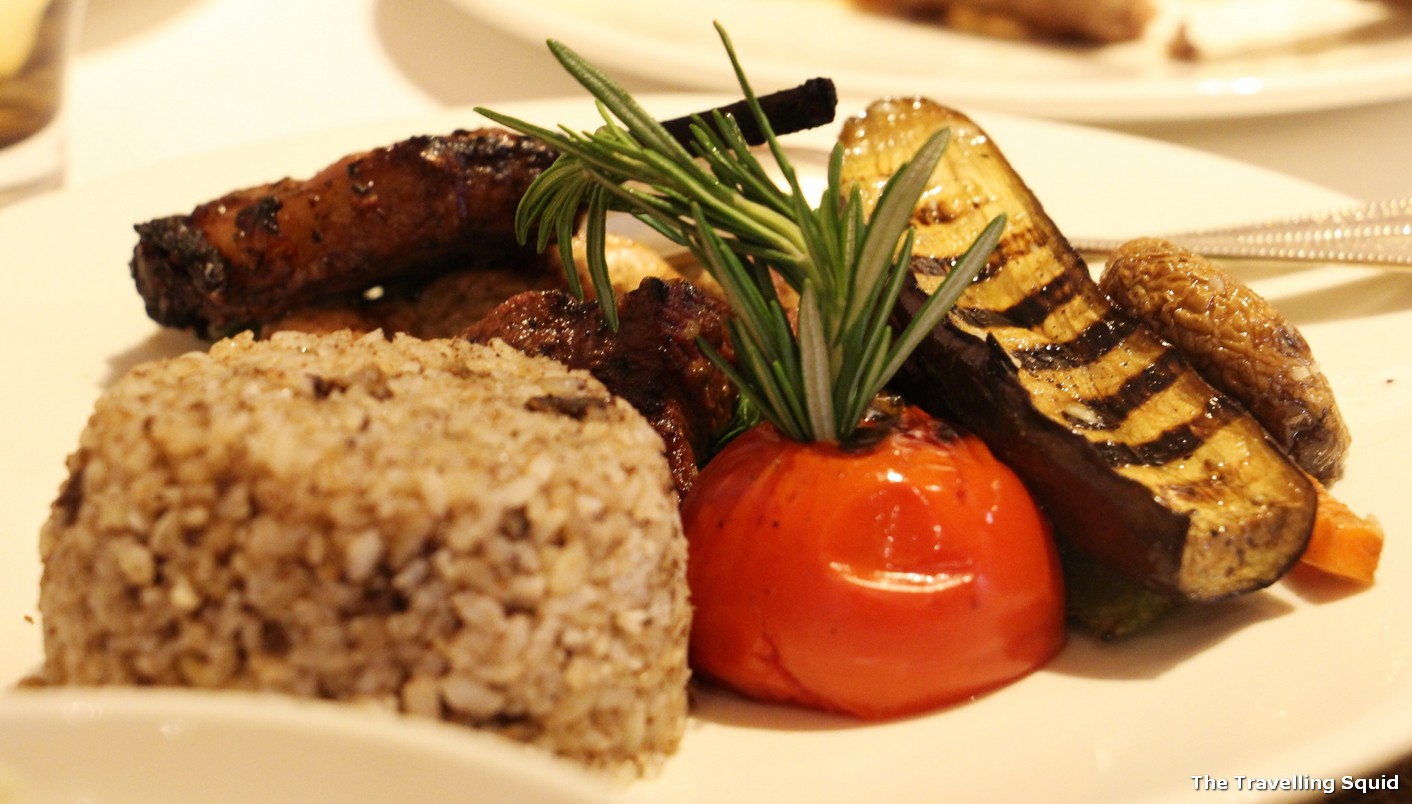 The Travelling Squid
The bill amounted to what we would have paid at a good restaurant in Singapore. It was about USD60 per person. It could have been slightly lesser as we had ordered a hot mezzeh (side dish) comprising the kibbeh, but it had arrived in a big portion – alas, they had selected the same dish, but it was a "special of the day". The result? The portion arrived was too much. We were too full to continue our meal, and left some of the meatballs untouched.
If it's a party for two and you are not big eaters, I would suggest ordering one cold and hot mezzeh and mixed grill. That way, you get to enjoy the other simpler aspects of the meal, such as the pita bread and the seasoned rice.
Until today, I still recall biting into the sweet freshness of the tomato and the coolness of the fresh cucumber. : )
And remember, if the a side dish you order also happens to be the special of the day, make sure you emphasize to the waiter that you are ordering a small portion, if not you might get automatically upgraded.