Photo story: Visiting Shrine of the Book to view the Dead Sea Scrolls
Our visit to the Shrine of the Book to view the Dead Sea Scrolls was not really planned for. I had long heard about the Dead Sea Scrolls, said to be sacred objects which formed part of the holy books of major religions, including Christianity and Judaism. We later learn that it was housed in the Israel museum in Jerusalem, which we had planned to visit on Sabbath where everything else was closed. It was a pleasant surprise.
The Dead Sea Scrolls
Thought I'd include a bit on what the Dead Sea Scrolls are. It is housed in the Shrine of the Book, which has a lotus white shape roof, and looks quite elegant, given the significance of the artefacts it contains.
According to Wikipedia, the Dead Sea scrolls are a collection of some 981 different texts discovered between 1946 and 1956 in eleven caves (Qumran caves) in the immediate vicinity of the eastern Judaean Desert which is known know today as the modern West Bank. The caves are located about two kilometres inland from the northwest shore of the Dead Sea, and that was how the name was derived.

The texts are of great historical, religious, and linguistic significance because they include the third oldest known surviving manuscripts of works later included in the Hebrew Bible canon, along with deuterocanonical and extra-biblical manuscripts which preserve evidence of the diversity of religious thought.
Entering the Shrine of the Book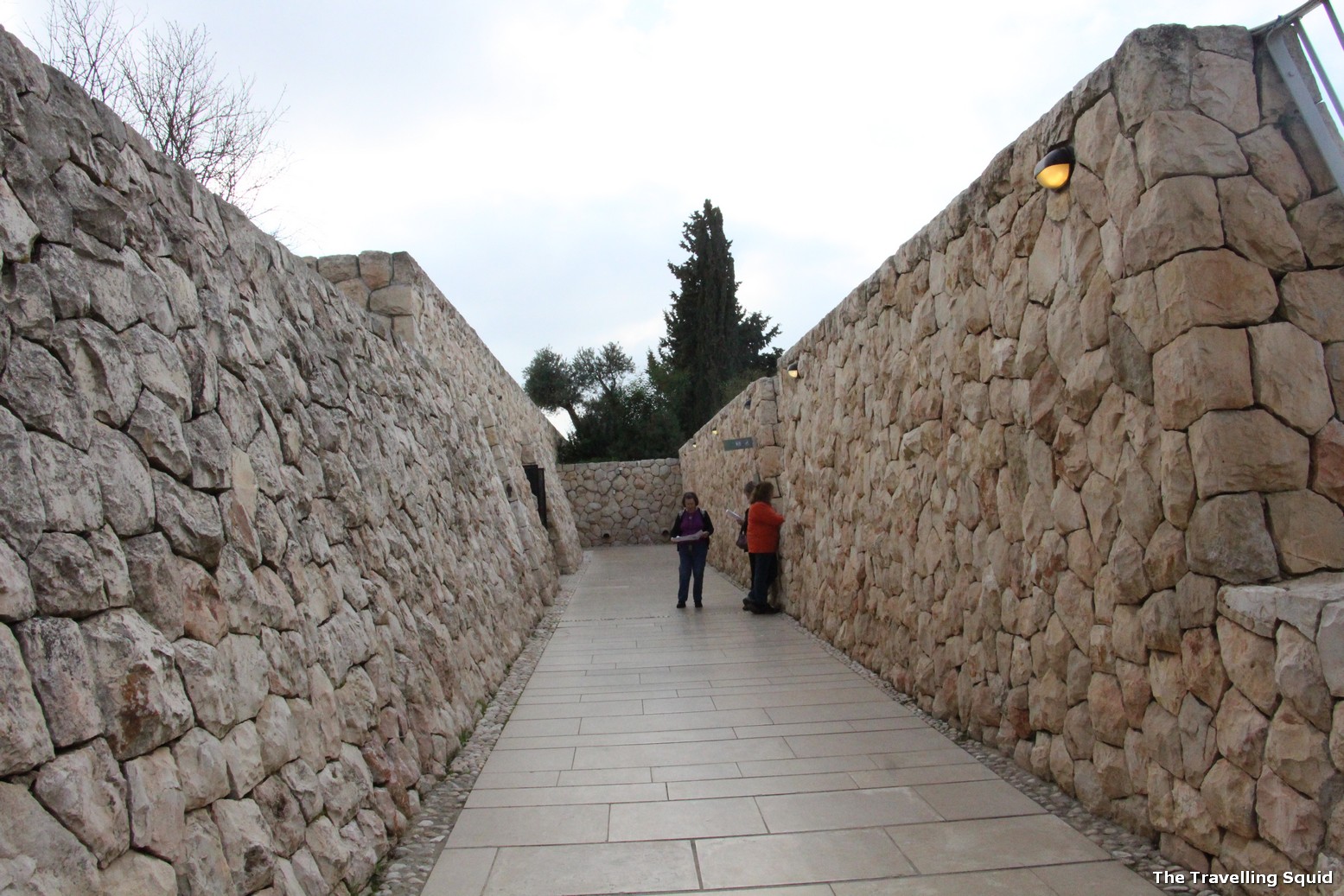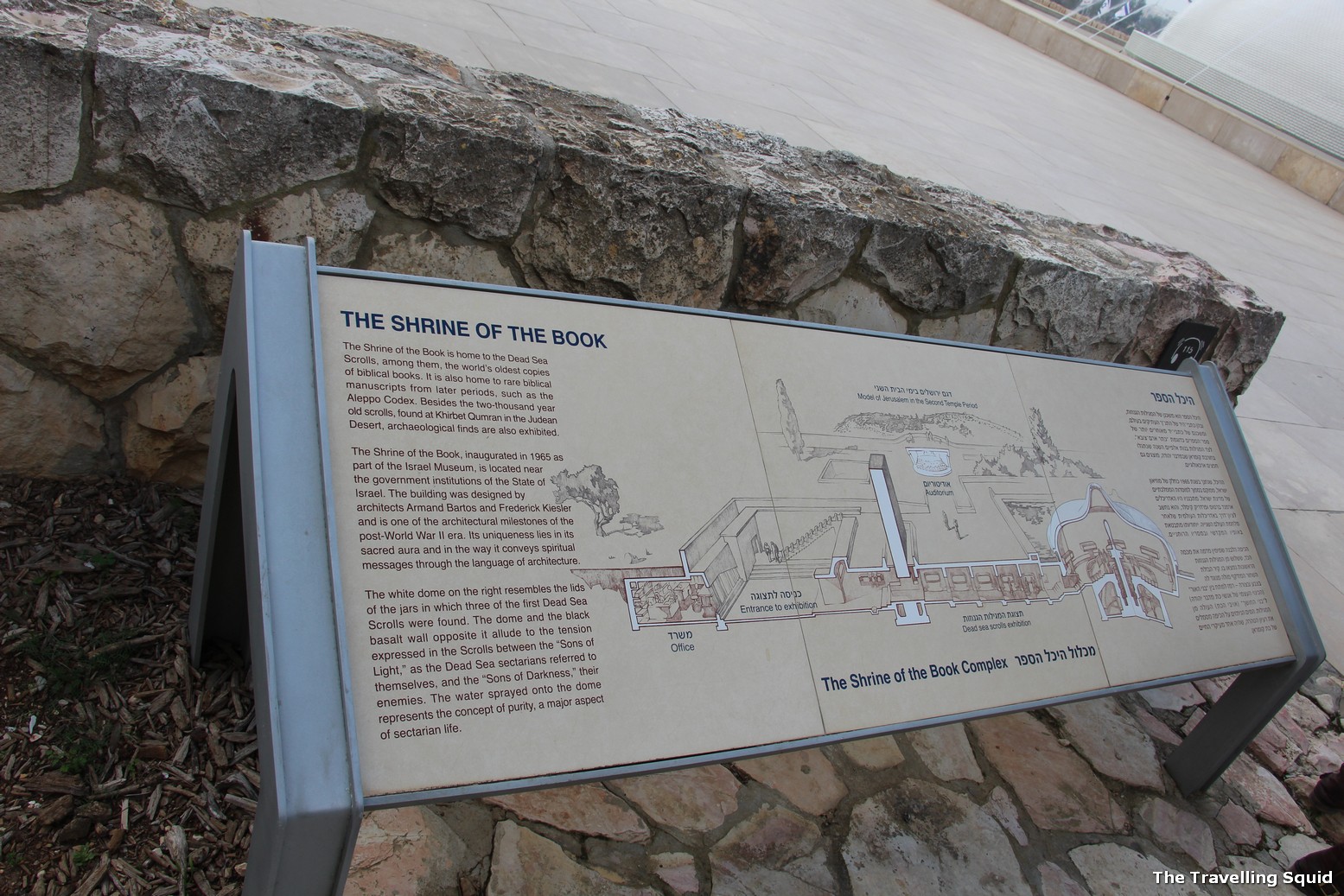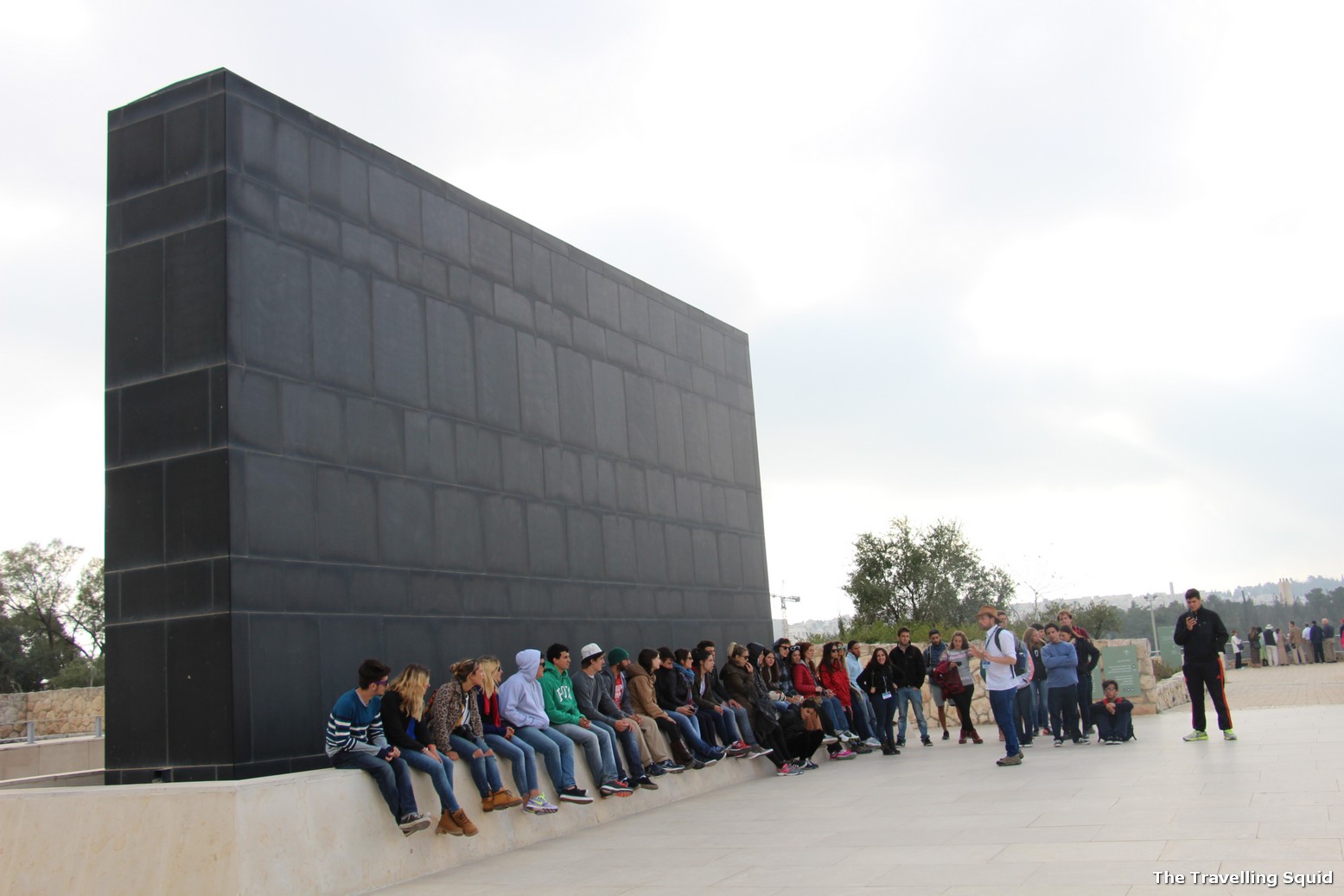 Pictures were not allowed in the Shrine of the Book. But I recalled having a sense of excitement entering, as we were about to see manuscripts from centuries ago. The exhibition had manuscripts which were recreated from the past, and some in its original form. They were in a mix of different conditions – some of the originals were in dark brown colour, and some of the writing had smudged or faded.
I could see why artefact restoration would then be a feasible career in Jerusalem, because much effort is required to trace back history, and maintain these manuscripts as much as possible.
The Nano-bible
We also visited the site housing the world's smallest Bible, in nano-tech form. I thought it the highlighted the amount of human progress since centuries ago. From manuscripts, to paper Bibles, to digitalised Bibles, and now – a nanotech Bible.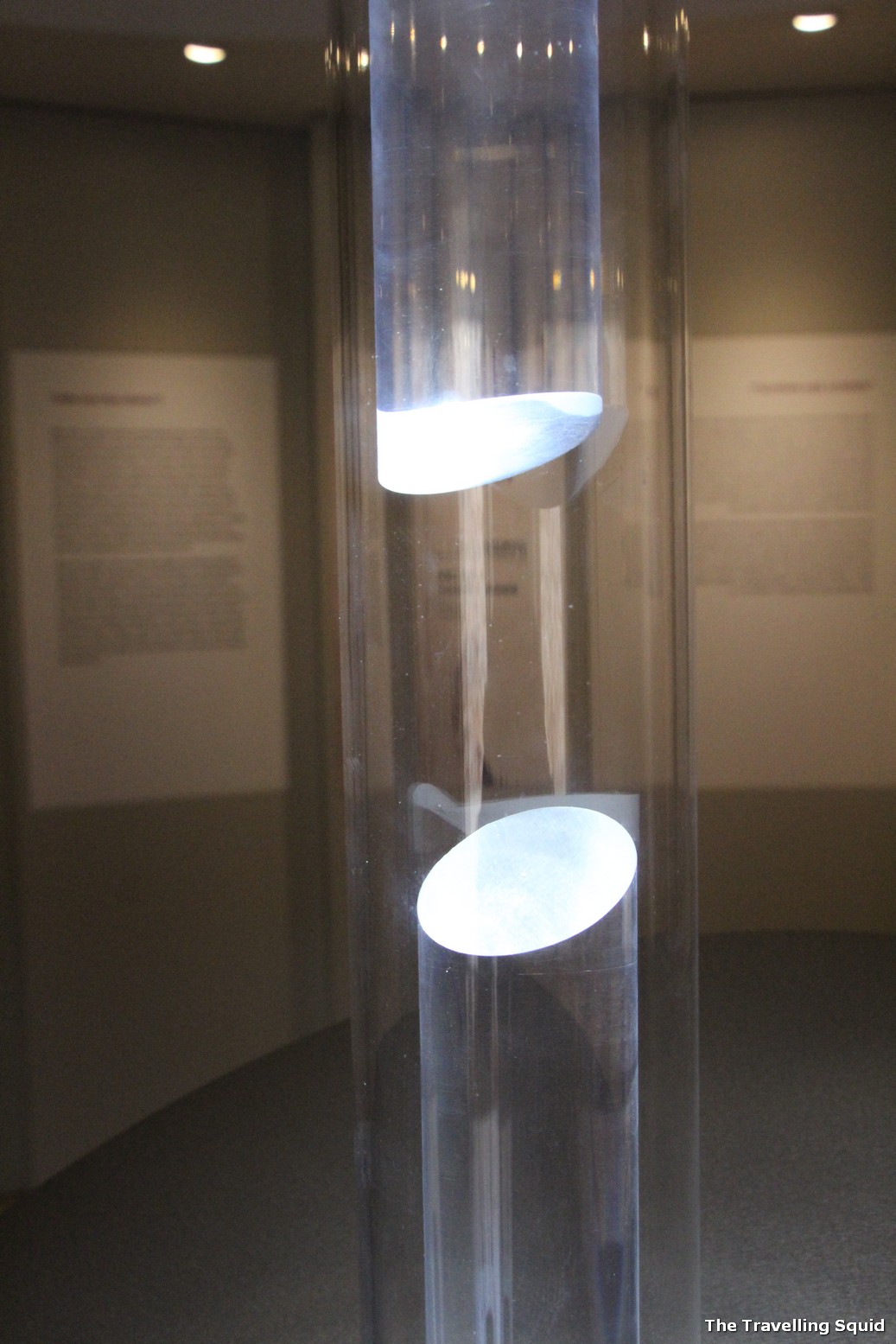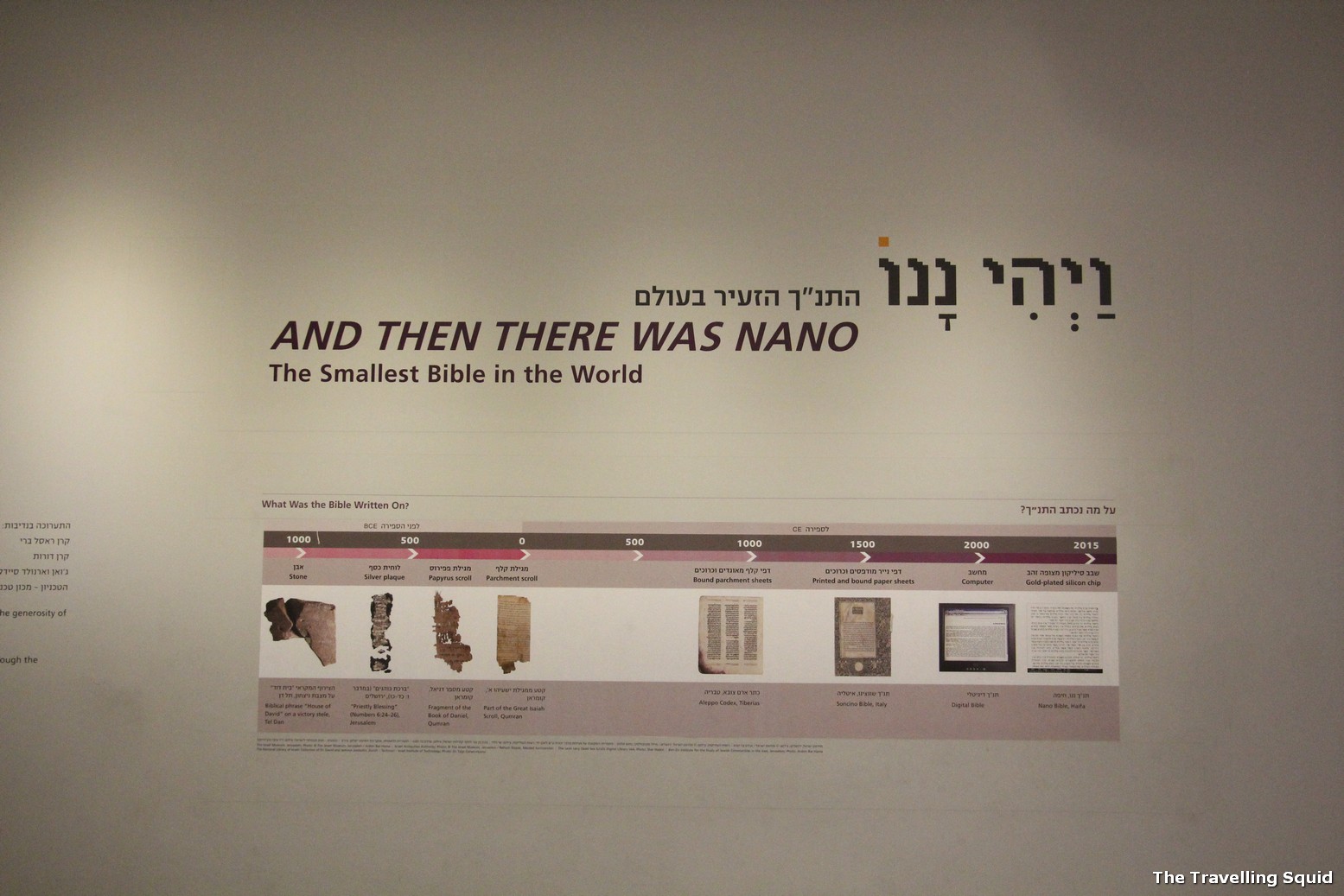 The Travelling Squid's Take
I could not understand the script on the manuscripts definitely, but was the exhibits had English explanations, which were quite helpful. I wouldn't visit the Israel Museum for the sole purpose of viewing the Dead Sea Scrolls, but since they were housed there, it was a real eye-opener.
I thought it was very thoughtful of that the museum was open on a Sabbath. Stay tuned for the next post on the Israel Museum.
* * *
Israel Museum and Shrine of the Book
Opening hours:
Sun, Mon, Wed, Thurs 10 am – 5 pm
Tues 4 pm – 9 pm
Fri and Holiday Eves 10 am – 2 pm
Sat and Holidays 10 am – 5 pm