Four great reasons to travel with packing cubes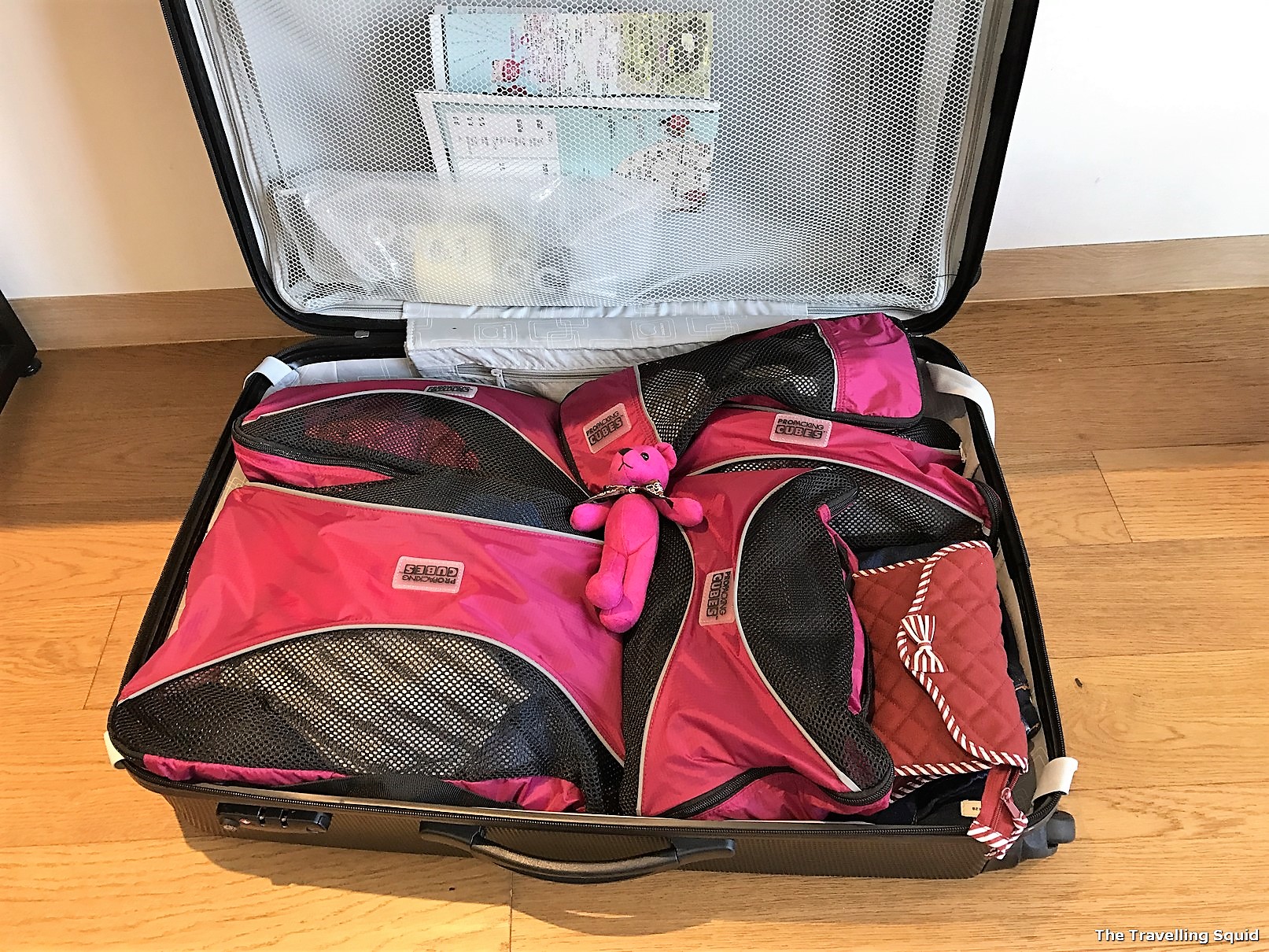 When travelling, I typically pack my clothes in plastic bags from the grocery store. It was convenient as I had a ton of them at home, and they were useful because I could throw them away right after use, without having to clean them. That being said, it was a tad unsightly and slightly tough to find the right clothes, as it involved untying multiple plastic bag knots. Therefore, I present you four great reasons to travel with packing cubes – for a frequent traveller they make for excellent Christmas gifts.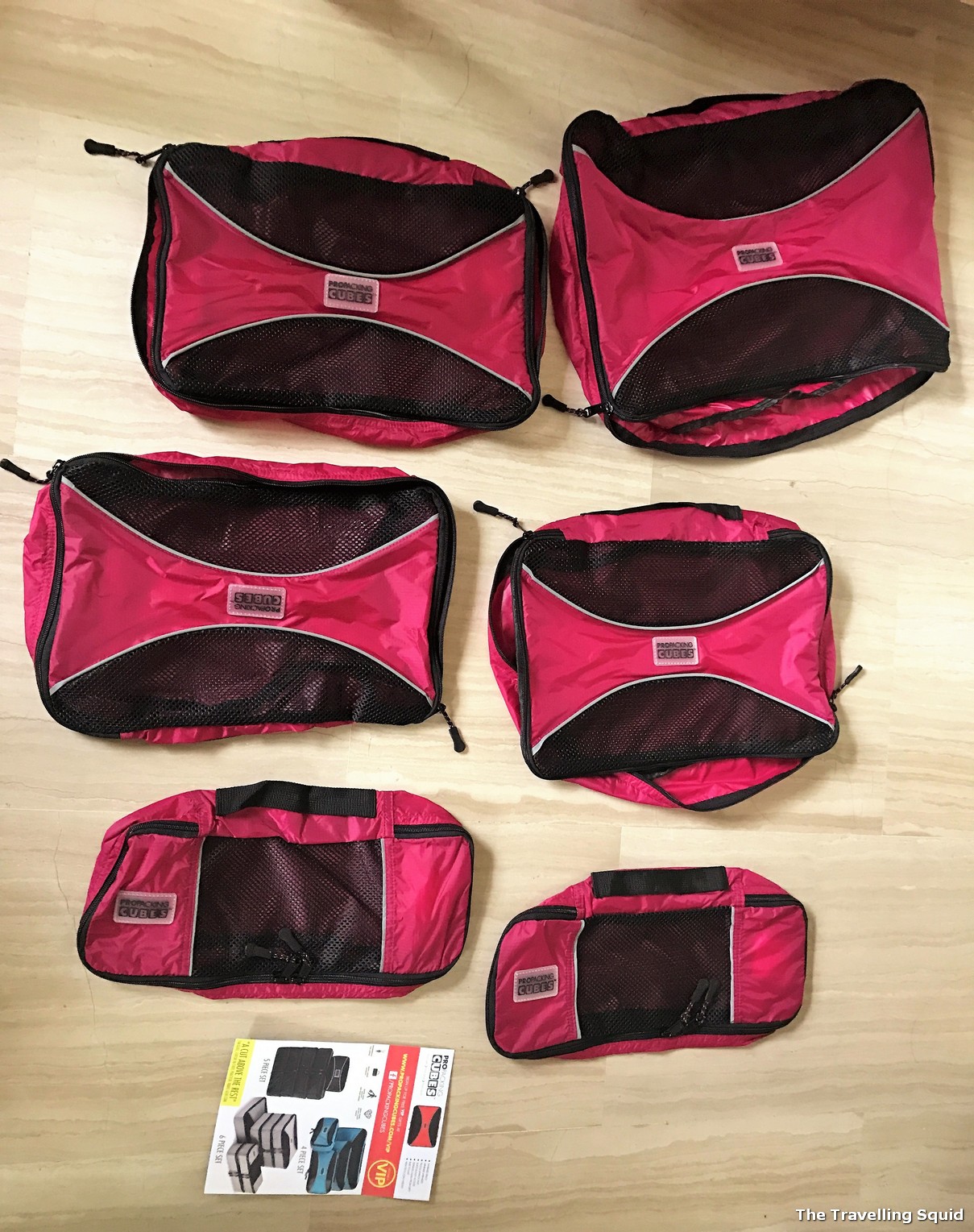 I had the chance to use the ProPackingCubes for my recent trip to Seoul. I used the bigger bags to pack mostly clothes and shoes, and the smaller ones for miscellaneous items such as tissue packets and medication. They came in handy as Friend H and I were heading there during the winter season, and had more items to bring with us.
1. Great for organisation – Fits right into a rectangular luggage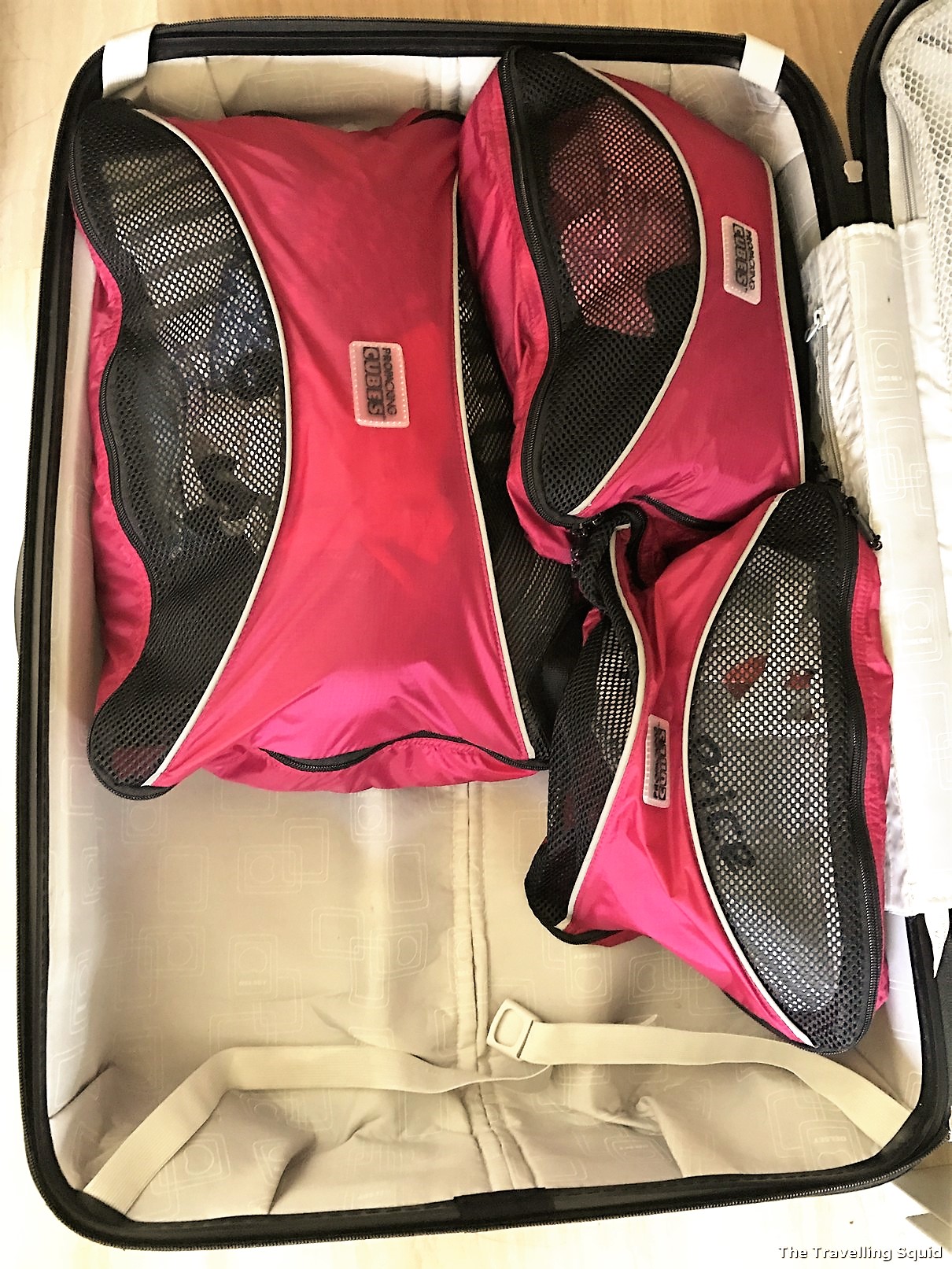 Like a shoe bag, I liked it how the packing cubes had a mesh layer, allowing the clothes in it to 'breathe'. The little holes also allowed me to identify the items inside. The structured rectangular shape of the packing cubes allowed for easy packing, as they fit right into the standard rectangular luggage of mine.
2. There was no need to compress clothes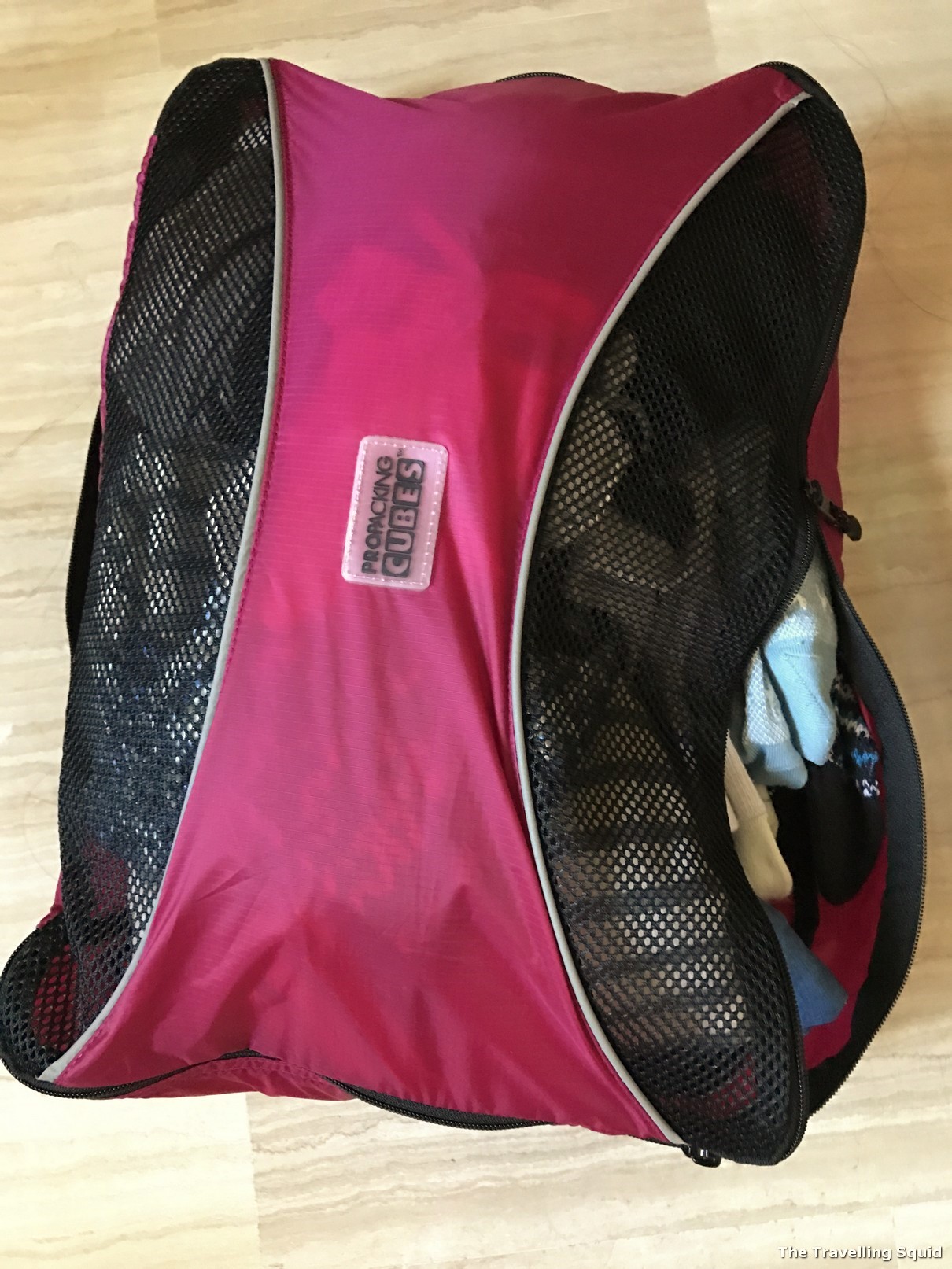 Unlike using grocery bags or Ziplock bags, there was no need to sit on the clothes to ensure that they were compressed. The clothes you pack in will be held down by the zip.
3. The cubes light and easy to dry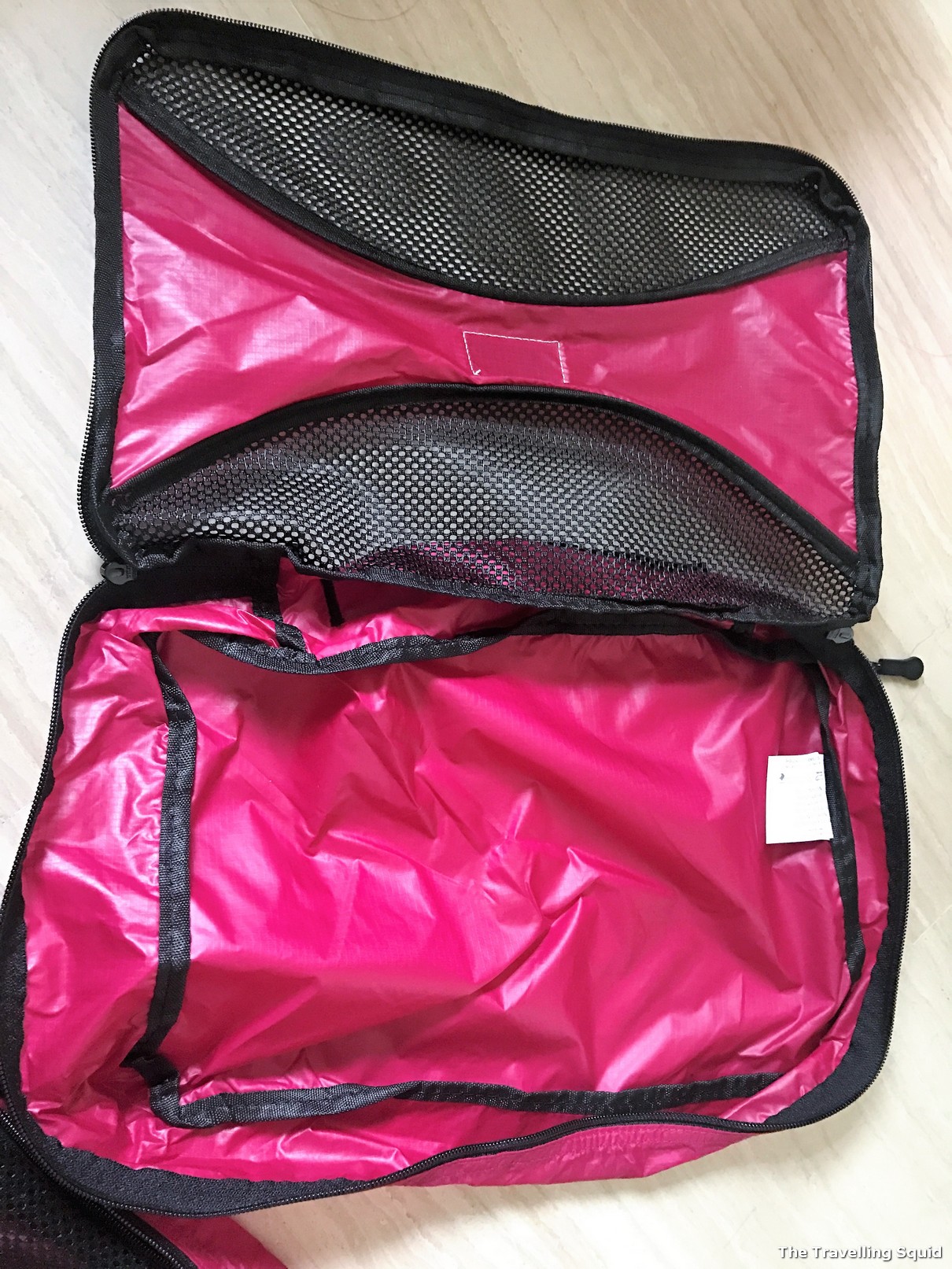 I checked the tag attached to the cubes, and I don't think it's suitable for a machine wash given its structured shape. At the end of the trip, I handwashed them – simply with light soapy water and they dried really quickly, due to the water-resistant material it was made of.
4. Looks good if you're looking to impress your travelling partner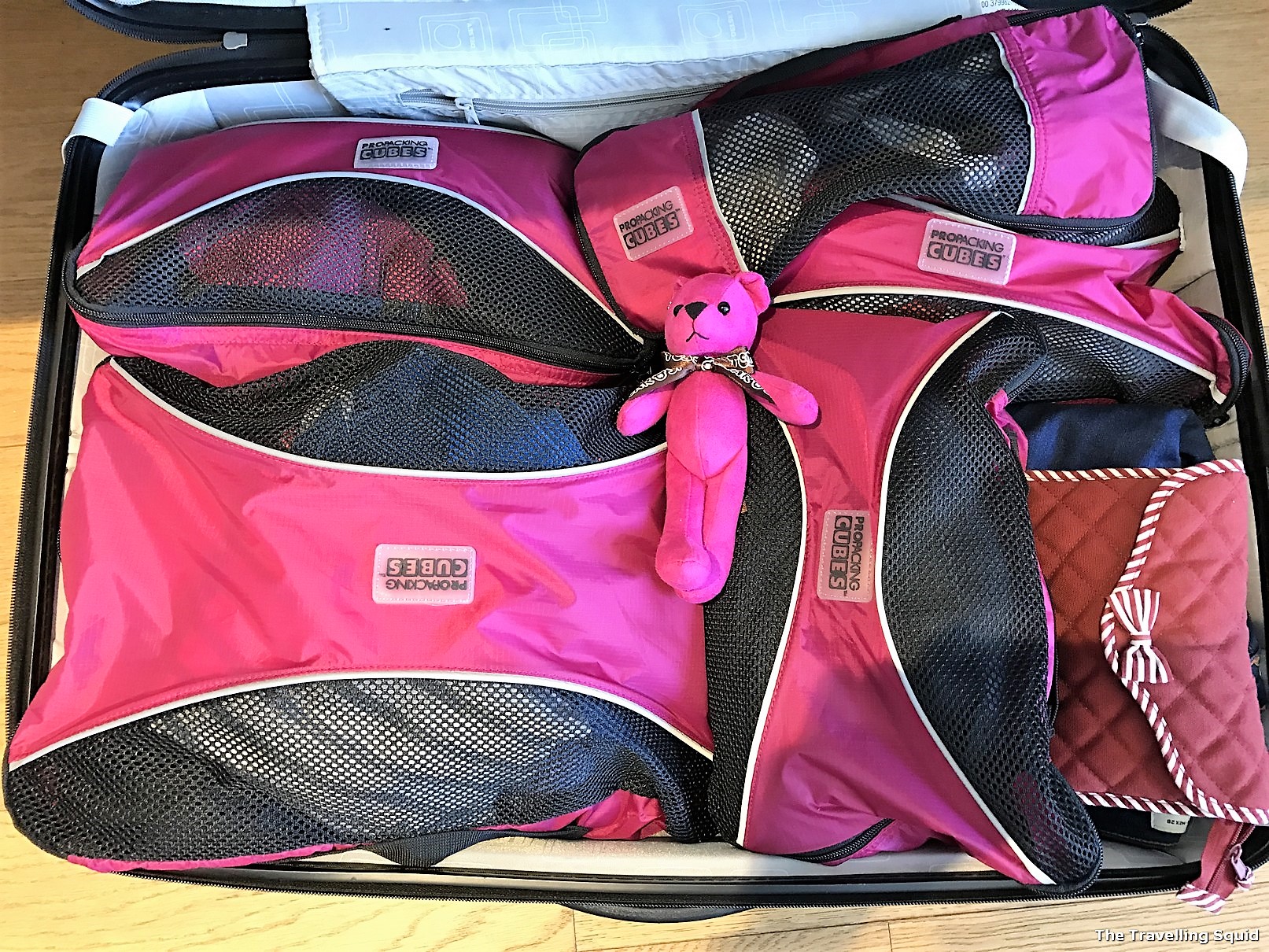 Well, if you're sharing a room with a colleague on a work trip, the packing cubes are bound to impress. First trip with a plus one? Wow him or her with your organisation skills.
5. Storing items you need on the plane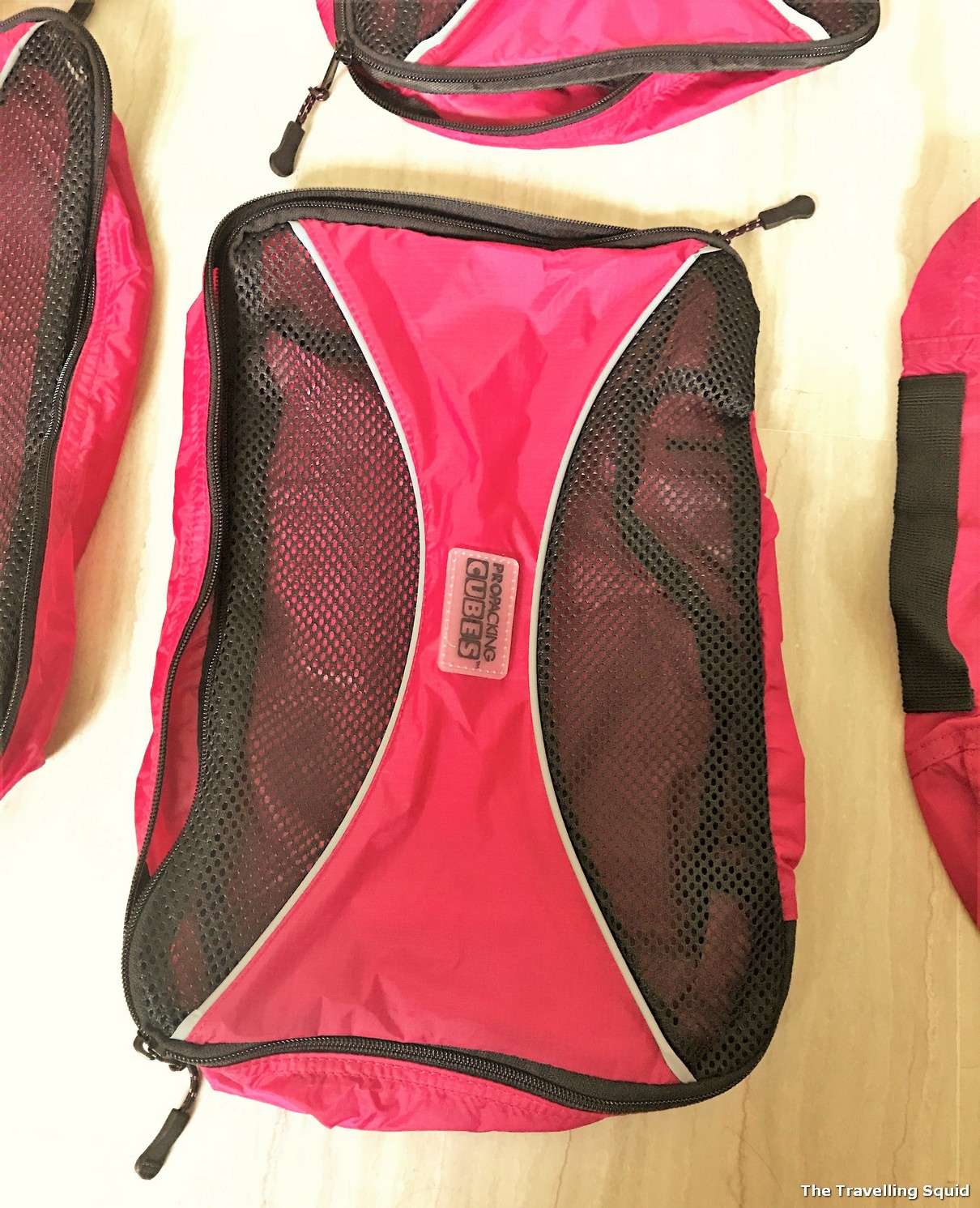 I used a smaller bag to store the items I require while on the plane, especially for a long flight. This includes – my neck pillow, my notebook, a pen, earphones, hand cream and lipbalm. This was pretty convenient as I previously had to fish out the items one by one in the plane, amidst a long line of passengers behind me waiting to board the plane.
The Travelling Squid's Take
I must say that before doing this review, I would not have thought of using packing cubes while travelling, as grocery bags are ubiquitous and can be thrown away at the end of the trip. But ever since using the packing cubes for the trip to Seoul, I think it would be a challenge to revert to packing with grocery bags once again.
Thinking of getting some ProPackingCubes as a Christmas gift? You can pick them up on Amazon. They cost USD40 for six cubes, and come in five different colours – fuchsia (as seen in the photos), black, blue, orange and silver.