Four reasons why you should bike in Barcelona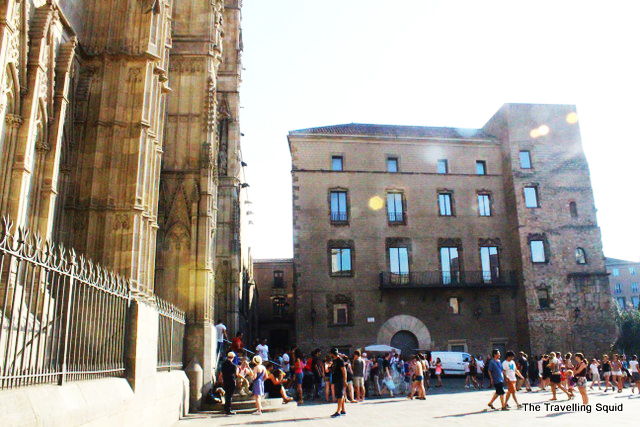 I've visited Barcelona a couple of years back, and it was fun – there were so many things to see, do, eat and explore, though I recalled how nice it would have been, to be able to rent a bike as that would have saved me some time, getting from the subway to a restaurant, or market on foot. I was on a budget trip back then, and taking a taxi from place to place was very expensive.
I was reading up recently, and I learnt that Donkey Republic has launched a bike-rental service, which is a great option for tourists. (When I was in Barcelona a couple of years ago, the bike-sharing network was wide, but available to Barcelona residents only.)
Copenhagen-based Donkey Republic has a cool modus operandi:
It has developed a smart bike lock that you can command with your phone, through the Donkey app. The app allows you to locate bikes in the vicinity, which will be shown on a map. When you make a booking, the lock will unlock and there will be a beeping sound of 20secs, giving you ample time to find it. No internet connection is required to unlock the bike, as it can be connected via Bluetooth.
Here are four reasons why you should bike in Barcelona:
1. There is a wide biking network
The roads can be congested during peak hours, and though it is possible to get to the main monuments and sights by subway, biking allows you to cover the city quicker, but at the same time taking in the sites. It also helps you get to restaurants which are a 20 minute walk away from the subway station. With Donkey Republic as a bicycle hire in Barcelona, you do not have to worry too much about locating a bicycle shop, and returning the bicycles at a stipulated hour.
2. You save on time, and money
Walking is fun, but if you have limited daylight hours, biking is a quick and easy way to get around. You no longer have to flag down taxis, and hope that they do not go on roundabouts or overcharge. Biking will help you get to places which are inaccessible from the MRT station.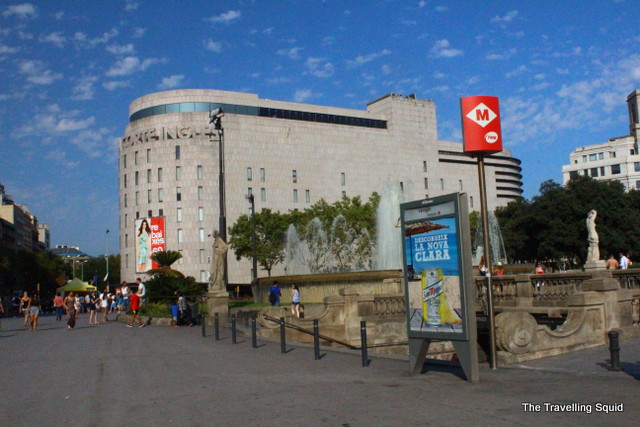 3. There are wide pavements which can accommodate bicycles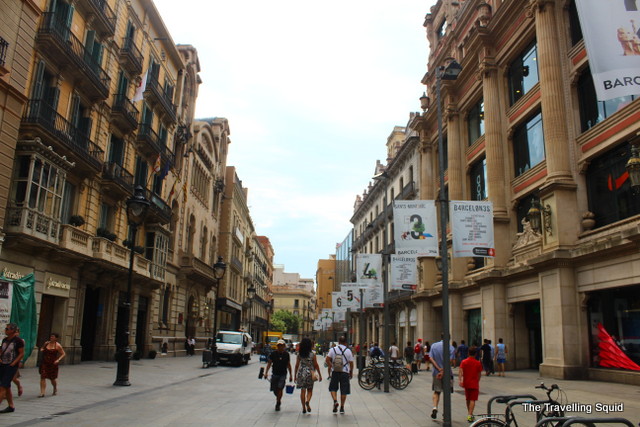 I recall strolling down various streets, and realised that the pedestrian pavements in Barcelona were wide enough to accommodate bicycles. All you have to be is reasonably savvy on a bike, and wear the appropriate gear. Donkey Republic's smart lock comes in useful, when you have to put the bike away at a specific location should you need to enter a restaurant or go shopping.
4. It's an adventure
Like driving when you're overseas, cycling could be an adventure, as you may stop by cute patisseries, handsome Spaniards, or a wine shop having a really good sale. On your rented bike, it's a convenient and affordable way to seek out some semblance of adventure, while traversing the streets of a foreign land.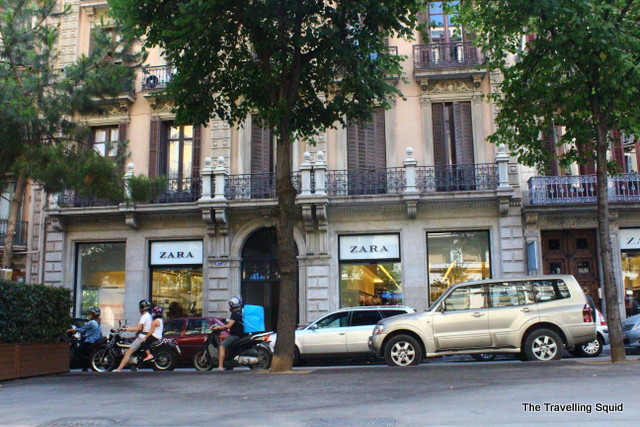 The Travelling Squid's Take
I'm not a great cyclist, but what draws me to this bicycle-sharing service is convenience. Unlike traditional bike shops, there is no longer a need to worry about getting hold of a bicycle chain, or getting back by a certain time as the shops are open for a limited number of hours. Would I bike in Barcelona? Sure, if a local friend volunteers would agree to accompany me, and that could materialise once my cycling skills have been refreshed.