Review of the Trickeye Museum in Jeju
As shared in a previous post on the Ice Museum, the Trickeye Museum was housed in the same premises as the Ice Museum. I'm guessing that given the bigger size of the Trickeye Museum, it was supposed to be the one to lure visitors. But clearly, once again, The Travelling Squid was unimpressed. Here's a review of the Trickeye Museum in Jeju:
I can't really comment on the quality of the exhibits, as I am simply not entertained by the Trickeye concept in general. I could be an outlier, for all you know. For instance the picture below of me running away from an oncoming train is neither realistic, or convincing. And I must add that I am not a great actress, as seen from my bewildered expression below.
I've failed you, India
As you may know, I used to be a big fan of India. I was very taken in by an exhibit with the painting of the Taj Mahal, and wanted to take a photo with it, on a 'magic carpet' which had been laid out on the floor in front of me. There was a picture of a random lady on it too, and I didn't want to share the carpet with anyone, so I had to sit in an awkward position to block her out, as seen below. Kudos to Friend H on the photography, because I seem to have blocked her out, though the end result is that the carpet is not seen to be floating, and I look a tad lame posing on the concrete floor of a public space.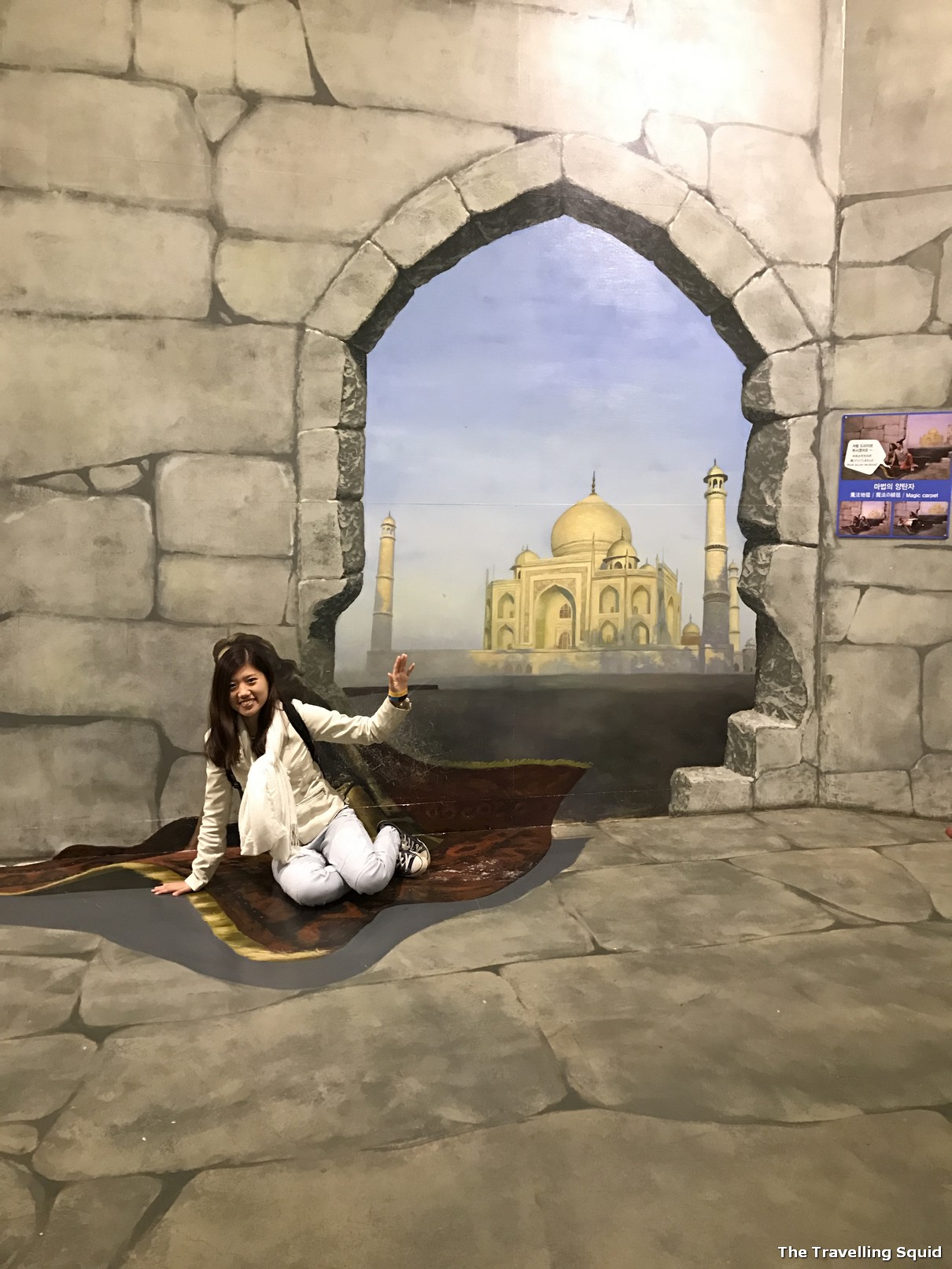 There are other pictures in which one can pose with include the likes of Girls Generation, Spider-Man and Superman, but I didn't find them amusing, and hence did not pose with them. I did however, attempt to take pictures pretending that I was giving a lecture to Einstein and Stephen Hawking, only to realise right after that it was not ever possible in time, for them to be in a same room together.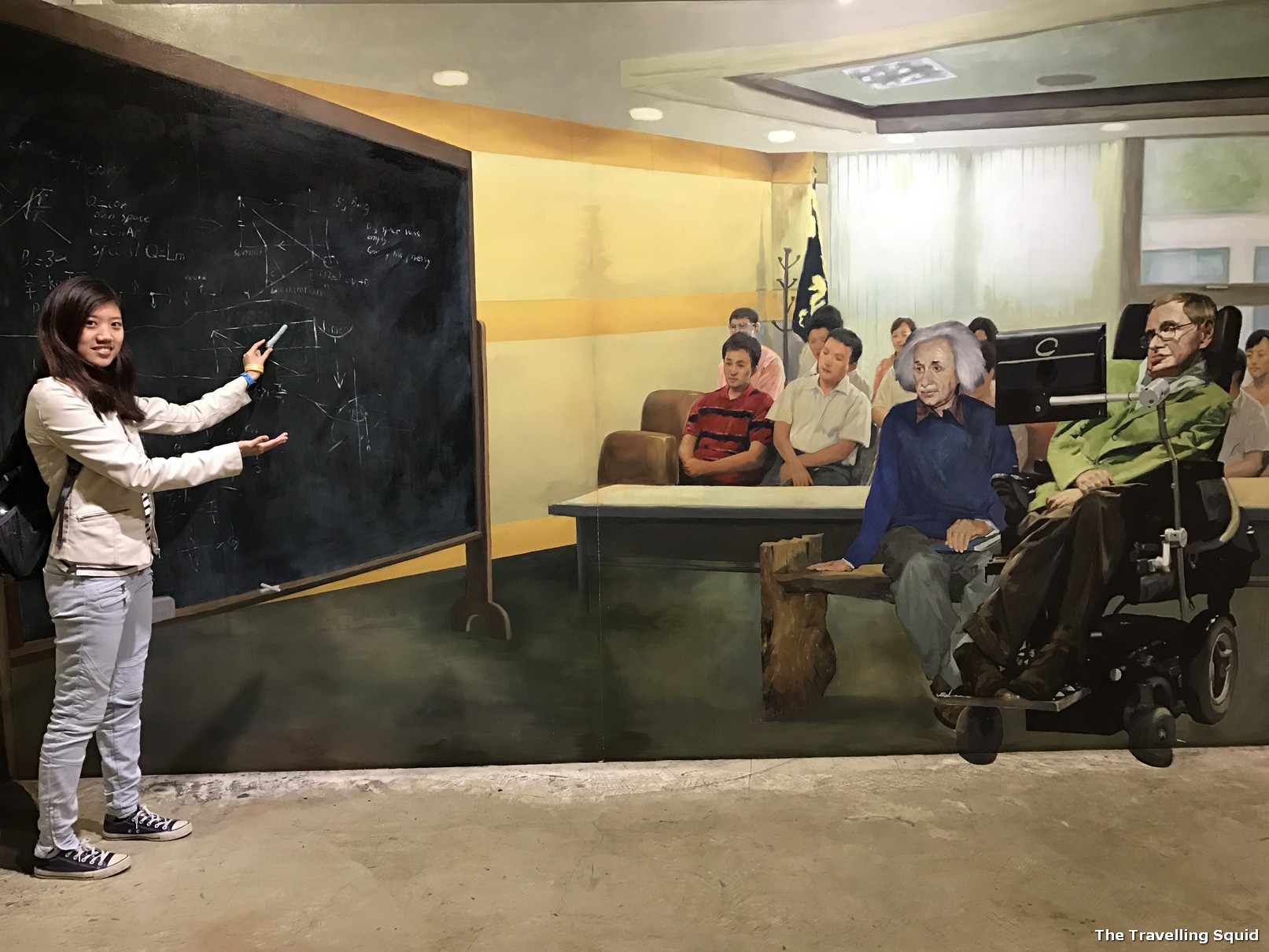 As a wine lover, the only other picture I found cute was to pose with a glass wine, poured to me by the Statue of Liberty. I thought that was kind of natural.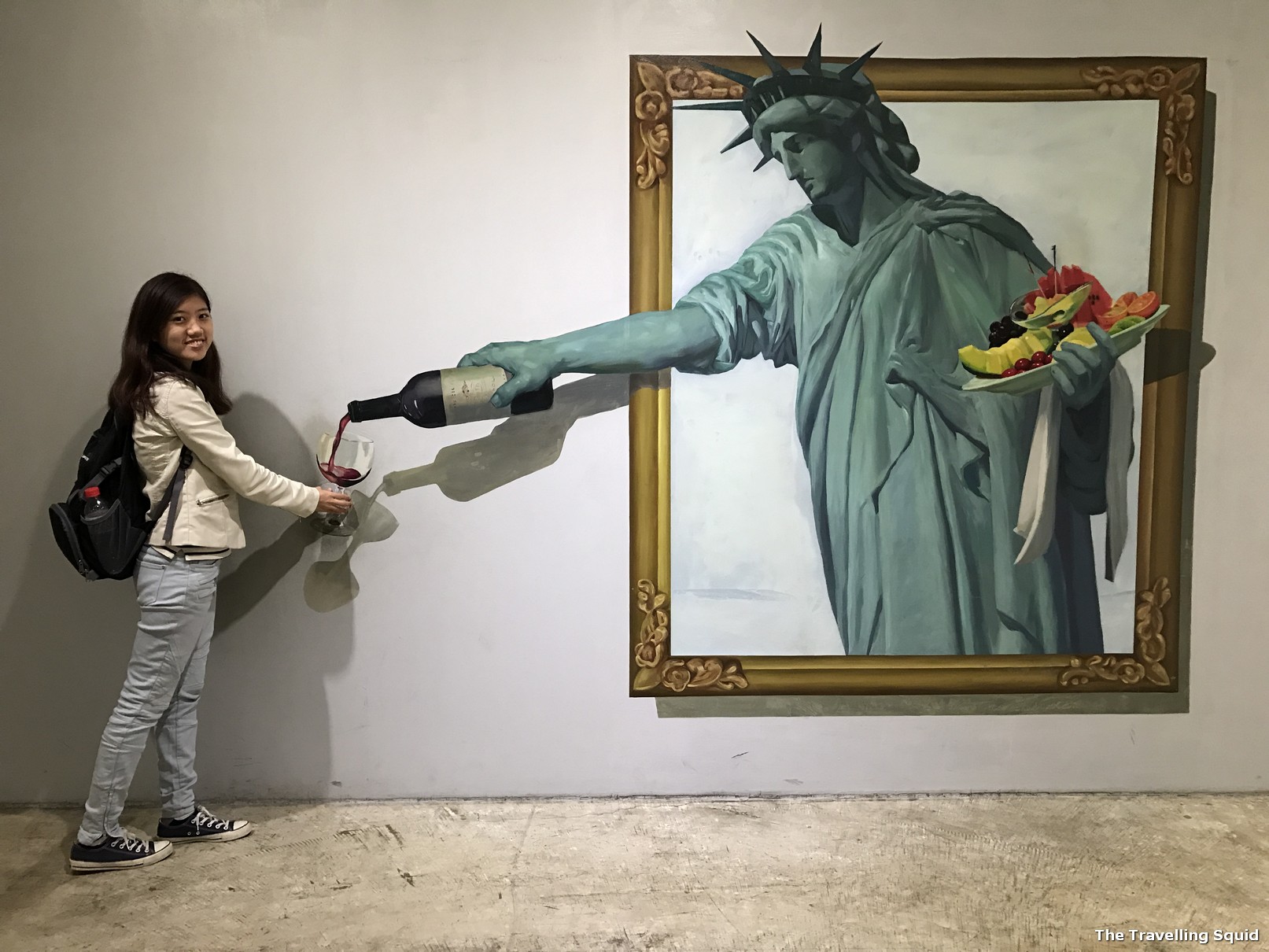 Last of all, I did find it pretty amusing to be posing as part of a news item, as seen below. Friend J did point out that it was a fake, cos the brand of the television was kinda strange – SONYY. Till today, I wonder what sort of news headline was it about..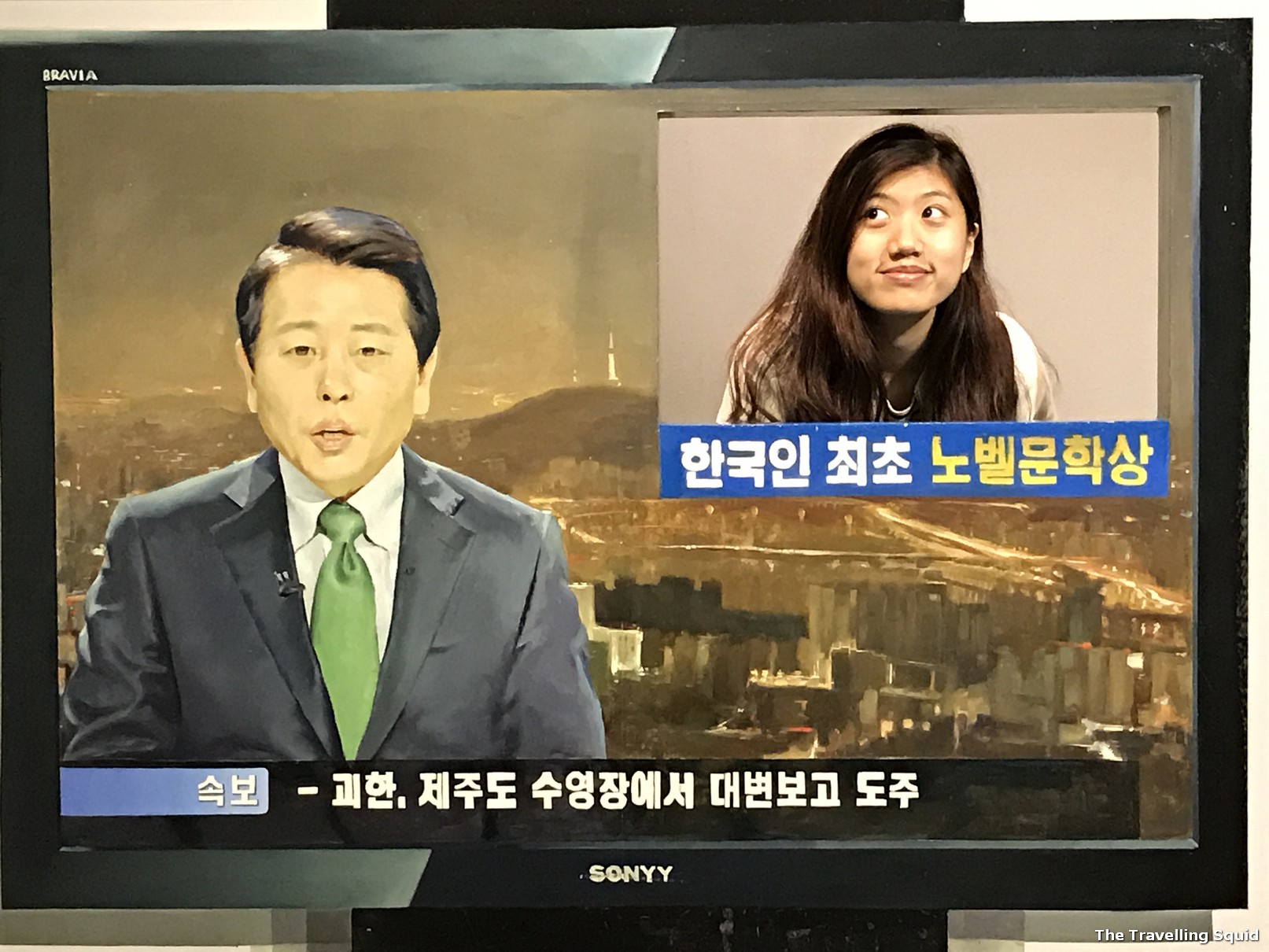 The Travelling Squid's Take
The entrance ticket was about 12,000 won (SGD14.50/ USD10), and it wasn't the money spent that I was dismayed about, but of the time which we had spent at that museum, instead of visiting other nature sites in Jeju. I'm also guessing that are Trickeye museums are all over the world, including Seoul and Singapore, and there is no need to spend precious time in Jeju visiting a man-made attraction. But alas, to each his own.
Have you visited the Trickeye museum in Jeju? Feel free to comment in the box below.